News > Crime/Public Safety
Police seek 17-year-old who went missing at Spokane Community College
UPDATED: Wed., Oct. 9, 2019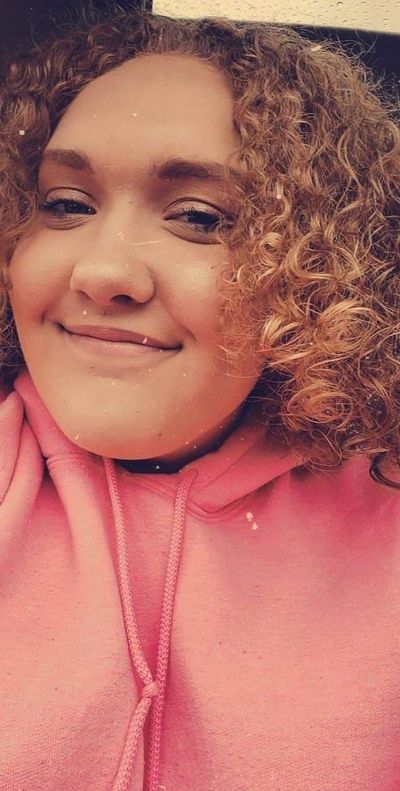 Spokane police are searching for a 17-year-old girl who went missing after parking at Spokane Community College on Tuesday.
Sara McNease, who goes by Sara Gracelyn Vincent, was reported missing by her mother Emily Vincent at about 5 p.m. after she did not arrive home from attending her Running Start classes.
McNease is 5-foot-6 and 200 pounds with short curly blonde hair and blue eyes. She was last seen wearing a black sweatshirt, blue jeans and boots, according a Spokane police news release.
McNease called her mother when she arrived at the SCC campus for her Running Start classes at about 8 a.m.
Hours later, McNease didn't return home on-time from campus or check in with her mother.
"I started worrying at 3:30," Vincent said.
Her daughter normally attends a club meeting on campus on Tuesdays before heading home.
After McNease's phone went straight to voicemail, Vincent called the president of the club her daughter usually attended after class.
"He said she didn't make it to the meeting," Vincent said.
Vincent then started calling all her daughter's friends and found out McNease wasn't seen at lunch time either.
That's when Vincent called campus police and Crime Check.
Spokane police told Vincent around 5 p.m. that officers found her daughter's car.
Vincent drove to SCC and unlocked the car for police, she said.
The keys were sitting on the seat inside the locked car, and her phone and backpack were left inside, Vincent said.
The phone had been reset to factory settings, Vincent said.
A note sitting in the car said she had left with her boyfriend, according to police.
The note was signed with McNease's legal name, not the name she commonly uses, and wasn't in McNease's handwriting, Vincent said.
"We really feel someone lured her," Vincent said. "I don't think she personally knew them."
Vincent has access to her daughter's phone records and social media accounts and said McNease didn't contact anyone out of the ordinary over the last month.
"She has autism with bipolar and PTSD," Vincent said. "She functions very high until it's an emotional aspect, and then she functions at 12 or 13 years old."
"Right now we're still hoping that she's in the Spokane-Coeur d'Alene area," Vincent said.
Anyone with information on McNease should call Crime Check at (509) 456-2233.
Local journalism is essential.
Give directly to The Spokesman-Review's Northwest Passages community forums series -- which helps to offset the costs of several reporter and editor positions at the newspaper -- by using the easy options below. Gifts processed in this system are not tax deductible, but are predominately used to help meet the local financial requirements needed to receive national matching-grant funds.
Subscribe to the Coronavirus newsletter
Get the day's latest Coronavirus news delivered to your inbox by subscribing to our newsletter.
---