Sports
A Grip on Sports: It's another Saturday in college football season, which is fine by itself, but there is also baseball, which adds another dimension
Sat., Oct. 12, 2019 A GRIP ON SPORTS • It's time to cover a little ground on this college football Saturday. So let's get started.
•••••••
• We start in the desert, with, considering the recent Inland Northwest weather, we wouldn't mind being. And I just remembered there is an In-n-Out less than a mile from the football stadium.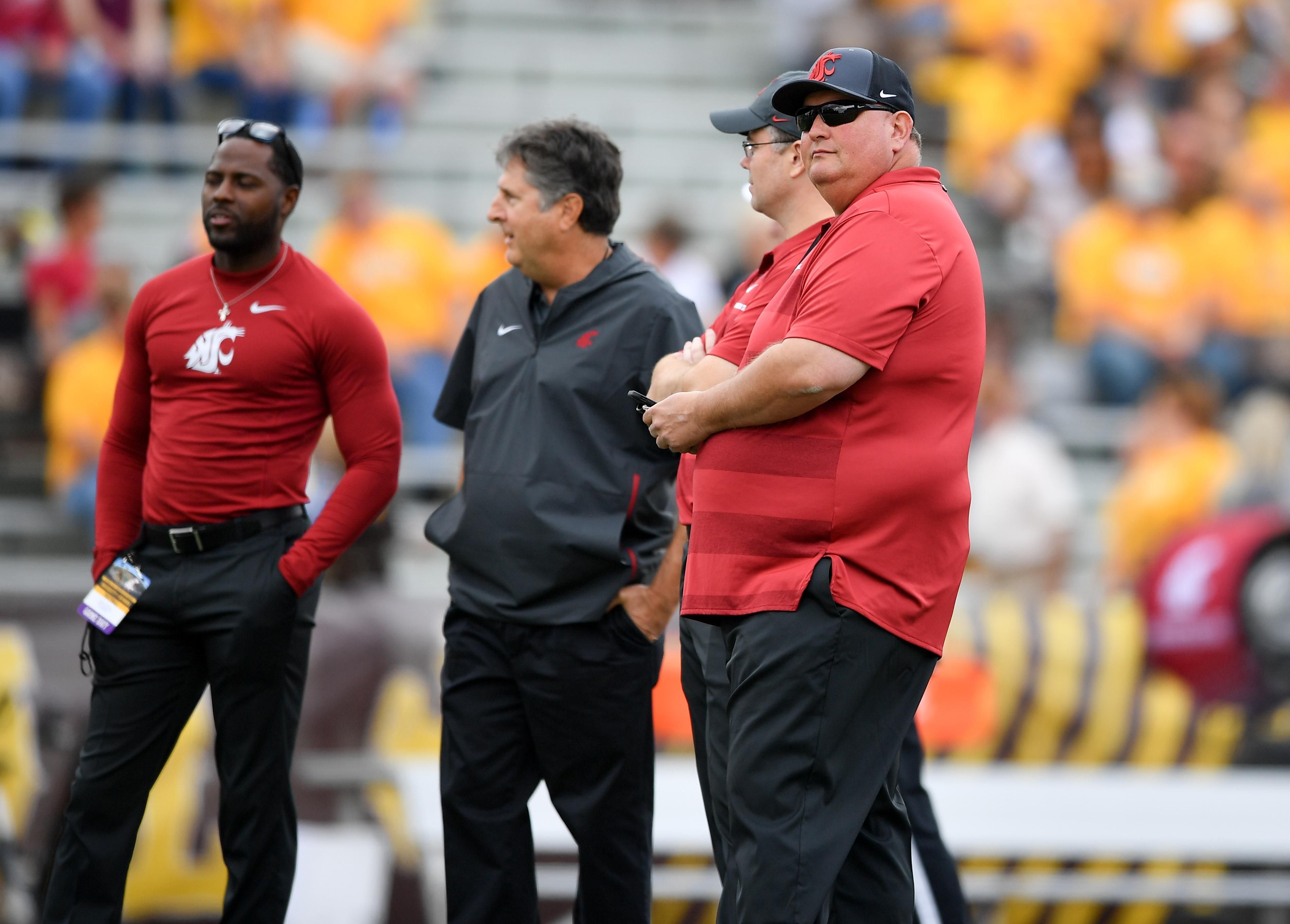 Anyhow, the Cougars, ahem, the new-look Cougars, get back on the field of competition today after a bye week in which they said goodbye to defensive coordinator Tracy Claeys.
Will the defense, revamped since the Utah debacle with new starters in new spots, be better? Will the offense have a field day against a Sun Devils defense that struggled to contain Colorado, giving up 475 yards of total offense a couple weeks ago? Will the desert heat play a factor in the outcome? What to know the answers to this and other questions? You will have to tune in at 12:30 on the Pac-12 Networks.
No matter what, though, the game should be over in time for you to catch a nice dinner out.
• This has been a poor year for the two local Big Sky schools, Eastern Washington and Idaho. But that shouldn't be the case today.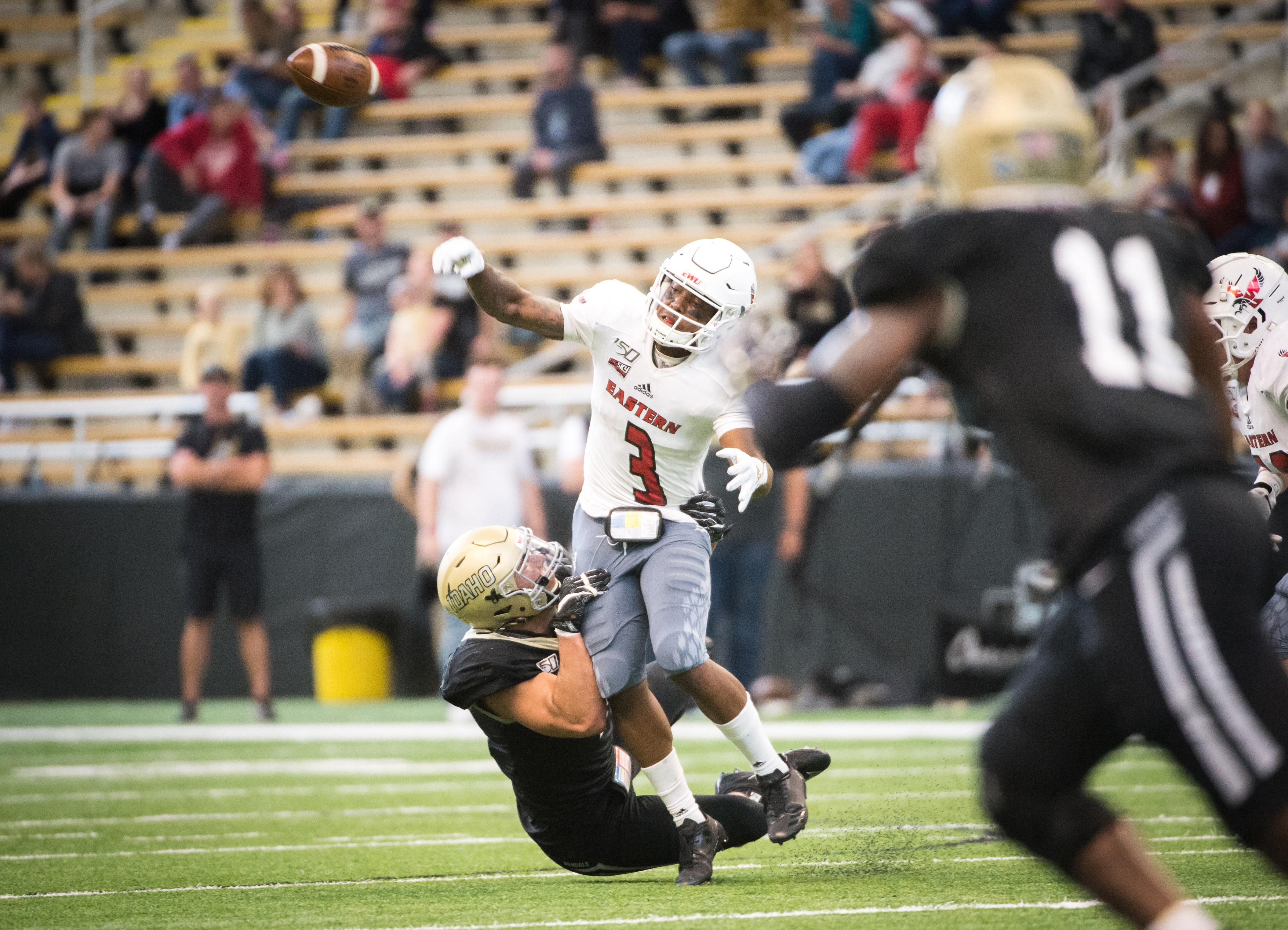 The Eagles host Northern Colorado, making their second trip to the area this season (they lost to WSU earlier). The Bears are 1-5 overall with their only win, wait for it, against Idaho. They won't pick up their second today.
The Vandals, meanwhile, are still looking for their first Big Sky road win since rejoining the conference. This afternoon they will get it. In Portland.
If I'm wrong, and that's been known to happen, feel free to make fun of me to your friends.
• There is something really odd about playoff baseball. It seems to turn average pitchers into Hall of Famers and Hall of Famers into decidedly less than average punching bags.
The former happened again last night. Anibal Sanchez made the St. Louis Cardinals look like the Brooklyn Robins of Wilbert Robinson's day (Google it kids – and by kids I mean everyone because it is a really obscure reference).
Sanchez, who has been in the bigs since 2006, has had some great games and seasons. But nothing he's done for the Marlins or Tigers or Braves probably mean as much as last night's performance for the Nationals in the first game of the National League Championship Series.
He was magnificent, putting up zero after zero in the runs column – and the hits column – as the Nats try to reach their first World Series. He threw almost eight innings of no-hit ball as Washington went into St. Louis and emerged with a 2-0 lead. And, more importantly, a 1-0 lead in the series, without using any of their big three starters, Max Scherzer, Steven Strasburg and Patrick Corbin.
Sanchez isn't going to throw that old fastball by you, to quote Bruce Springsteen, but he is going to make you look like a fool. Changing speeds, hitting spots, making the ball move, it's old-fashioned pitching for a modern age.
And most importantly, it was fun to watch.
•••
WSU: The bye is over, the games are back on. Theo Lawson previews this afternoon's game in Tempe. Theo is picking the Sun Devils to win. Send your angry messages to him, not me. … The Sun Devils expect a shootout. … Elsewhere in the Pac-12, there was one game last night, though it wasn't worth watching after a while. Oregon, looking every bit the conference favorite, routed Colorado 45-3 in Autzen. Nothing could help the Buffs. … Washington joins the Cougars in Arizona, playing much later though, and farther south in Tucson. Arizona is on a roll. … Oregon State hosts 15th-ranked Utah hoping to post a huge upset. … The Notre Dame/USC rivalry isn't your typical rivalry, if there is such a thing. … One prominent voice in the Pac-12 thinks women will be left out of a possible name, image and likeness payout.
Gonzaga: The Zag women have their crazy time in the Kennel today, holding their annual FanFest this afternoon. Jim Allen has a preview of what to expect. … The men will be on ESPN at least 15 times this season, which means we will have more chances to hear Bill Walton, Sean Farnham and Dick Vitale. Jim Meehan has more in this story.
EWU: Not only does Ryan Collingwood have a preview of the Eastern game with Northern Colorado today, he also has his Big Sky picks. … Around the conference today, Sacramento State tries to continue its hot streak at Montana State. The Bobcats will have some new digs soon. … Weber State welcomes Southern Utah for Homecoming. … UC Davis will try to keep its postseason hopes alive against Cal Poly. … Idaho State and quarterback Matt Struck face North Dakota. … Northern Arizona has a bye this week.
Idaho: If the Vandals are to win on the road, they'll have to figure out a way to score against the PSU defense. Peter Harriman discusses that and more in this preview.
Whitworth: The Pirates are also in Portland. They will face Lewis & Clark, another team with a solid defense. Dan Thompson previews this Northwest Conference contest.
Preps: It was a busy night around the Inland Northwest last night, with the featured game, covered by Dave Nichols, at Albi Stadium. Central Valley traveled in down Interstate 90 and handled Mt. Spokane, 27-7 in a non-league game. … We also can pass along a roundup of football games as well as soccer matches. … Dave spoke with Larry Weir yesterday as part of the latest Press Box pod.
Chiefs: Spokane had a lot of shots. But only one found the net in a 3-1 defeat in the Arena to Prince George. Dan filled in last night and has the game story. … Around the WHL, Everett's winning streak ended and Portland shut out Red Deer.
Seahawks: After this weekend, Seattle could be leading the NFC West. But who leads after the final week is what matters. … There are injuries of course. … And there is a former Brown on the Hawk roster. … Remember the last time these two teams met in Cleveland? We've tried to forget.
Sounders: The depth could be tested in the playoffs.
•••       
• There are few things I struggle with more in this world than funerals. It's a me thing, I know, and I'm sure a therapist would have a field day with it. Yesterday was different. A whole bunch of folks gathered together on the North Side to say goodbye to former Cheney High basketball coach Denny Humphrey. The service, presided over by one of his former players, Dan Jarms, was followed by a chance to stand around, talk and reminisce. It just felt right. Until later …
Local journalism is essential.
Give directly to The Spokesman-Review's Northwest Passages community forums series -- which helps to offset the costs of several reporter and editor positions at the newspaper -- by using the easy options below. Gifts processed in this system are not tax deductible, but are predominately used to help meet the local financial requirements needed to receive national matching-grant funds.
Subscribe to the sports newsletter
Get the day's top sports headlines and breaking news delivered to your inbox by subscribing here.
---