Sports
A Grip on Sports: Though the World Series starts tonight in Houston, our attention remains divided this time of year
Tue., Oct. 22, 2019 A GRIP ON SPORTS • For some reason this morning we have questions. Questions about the World Series, which starts tonight. And college football, which is halfway through its season. And basketball, which waits just off stage.
•••••••
• Another question we have: Why do we like to use sentence fragments so much? It drives Word nuts. And maybe the people who read this as well. But we digress. Like always. Our category today is sports, primarily of the fall and winter variety.
• Who you got in the Series? And, possibly not related, for which team are you rooting? Methinks many of you will answer the same why I do to those two questions.
The Astros and the Nationals.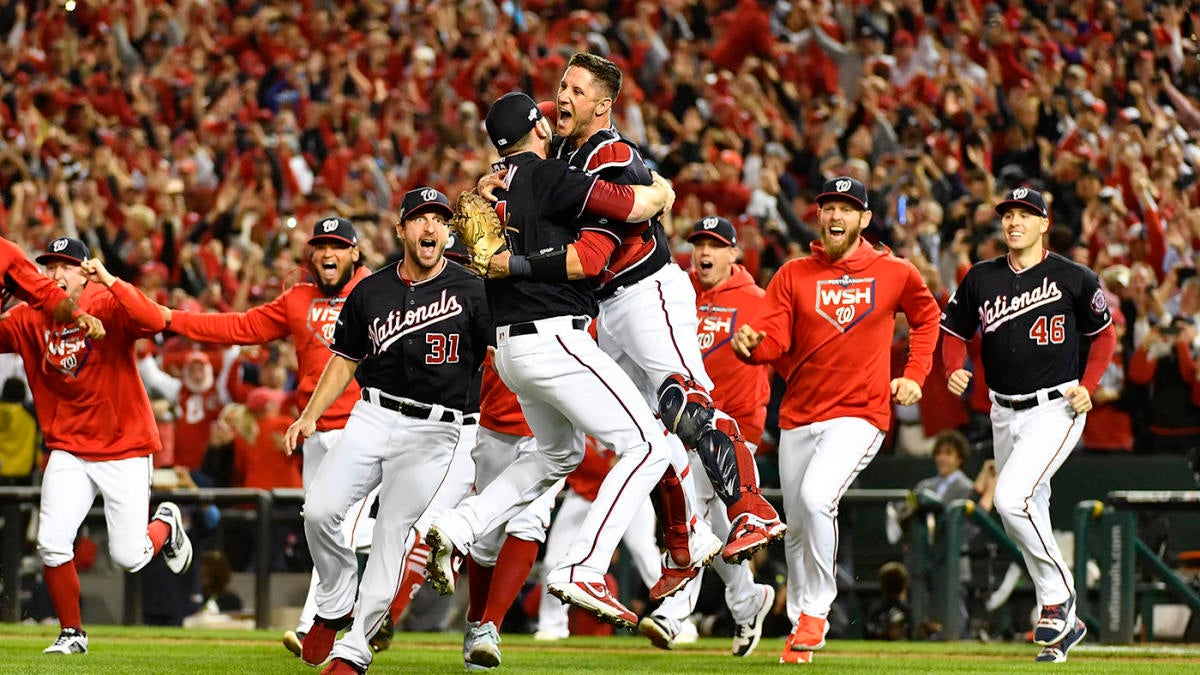 There is little doubt Houston is the better team. The lineup is better, the bullpen a lot better. The starting pitchers? Pretty similar.
The Astros won 107 games this season, which is a lot. Only 12 times in baseball history have teams won more than that. And only three of those teams lost the World Series: The 1906 Cubs (116 wins), the 1954 Indians (111) and the 1969 Orioles (109). (Oh, and one team, the 116-win 2001 Mariners, didn't make it to the Series.)
History seems to be on Houston in this one. But like the Miracle Mets of 1969, the Nationals have one thing going for themselves. They seemed destined to do something never done before.
There was one point this season when Washington was 19-31 and last in the National League East. It was still in the cellar as late June 16. The Nationals never could figure out Atlanta, or the Mets for that matter. Still, the last part of the season no team was hotter, not even Houston.
The best part of this series? The teams' starting pitching.
The Astros have Justin Verlander and Gerrit Cole, one of whom will win the American League Cy Young Award and the other will finish second. They also have Zack Greinke, whose name rhymes with cranky but has a nice assortment of pitches.
The Nationals counter with Max Scherzer, who has won three Cy Young Awards, Stephen Strasburg and Patrick Corbin. They also have Anibal Sanchez, who pitched his best game of the season in the NL Championship Series.
(Verlander, Scherzer and Sanchez all pitched together for Detroit earlier this decade, when the Tigers actually were good – and appeared in a World Series.)
The nature of both teams starting pitching should mean the games stay close, they move quickly and have enduring tension. You know, baseball as it has been for much of its history. It should be a fun Series to watch.
• It takes a while, but the college football season has one constant: the cream rises to the top.
It happens in each conference. It happens nationally. Over the course of 12 games, teams with weaknesses get exposed – unless their quarterback is so special as to transcend many of their teammates flaws. Even then, navigating a whole season usually means a stumble or two.
The best, the deepest, the most talented groups are the only ones who can get through the year with a single blemish, if that.
This season those teams seem to include Alabama, Ohio State, LSU, Oklahoma, and Clemson. Maybe Penn State. But the other undefeated teams, Minnesota, SMU, Baylor and Appalachian State, are a step behind, maybe even a step behind a few schools with one loss, including Oregon, Auburn, and Florida (or Georgia, whomever wins this Saturday).
Lucky for us the season is only about half over. There are still plenty of games to watch, to argue about and to drown our sorrows over.
• The Associated Press released its preseason basketball poll yesterday and low and behold, the writers included Gonzaga in the top 10.
The same Gonzaga team that lost four starters, two of whom were high NBA draft choices. The same Gonzaga team with a newly minted roster that includes only three players who saw significant playing time last season, though two of them, Killian Tillie and Filip Petrusev, basically split time based on Tillie's health.
There are two ways to look at this.
– The voters believe in the GU program, in Mark Few's ability to get the most out of his players, in the talent he's assembled. Or …
– There just aren't that many great teams out there this season. Only the bluebloods deserve votes. And Gonzaga is one of the bluebloods.
The latter seems right. Look at the preseason top 10. Of the 10 schools listed, nine have won national titles (we know the one without, you don't have to rub it in). And all but GU and Maryland have won multiple national titles.
No one is sure just which schools will be the best of the best this season, but you can't go wrong picking teams with proven track records.
•••
WSU: Speaking of proven track records, how about the one Washington State has with Oregon over the past four years? The Cougars have won all four games, something Theo Lawson points out in his first look at Saturday night's matchup. … Theo also has a story on Mike Leach's Monday press conference, another on a new face on the defensive side of the ball and, finally, something on the offensive line, the most important group on any football team. … Oh, yes. One more. Oregon has hired a lot of former Leach assistants. Yes, Leach has noticed. … The Ducks have also noticed their recent lack of success against Washington State. … Elsewhere in the Pac-12, it's the time of the week for power rankings for everyone except me. … One reason Oregon State is having a bit more success? The Beavers are holding on to the football. … After getting walloped in Pullman, Colorado has to get ready for USC. The Trojans have been decimated by injuries recently. … Will Utah have Tyler Huntley available against California? No one will know until Saturday. … UCLA is showing some depth at running back. … As the season wears on, players decide to move on. … It seemed, for a while at least, Arizona had one of the Pac-12's best quarterbacks. Where did that guy go?
Gonzaga: Jim Meehan has the poll story. (Of course he does. Nothing happens at GU that Jim doesn't cover). … Former Gonzaga player Domantas Sabonis is now "rich former Gonzaga player Domantas Sabonis." Jim has that story as well. … Another Bulldog alum, Zach Collins, is ready to start for Portland. … Larry Weir and Jim spoke yesterday. There words are all part of the latest Press Box pod.
Seahawks: When is the pass rush going to show up? Pete Carroll is optimistic it's going to arrive at light speed soon. … Sunday's loss set off some alarms.
Sounders: Real Salt Lake is one of the MLS' hottest teams. Still, it is thinking of making lineup changes.
•••       
• The lights flickered on and off this morning. More than once. It's the wind. It just won't stop blowing, even when I went out side and yelled at it. Doesn't it know the important work I am doing in here? Until later …
Local journalism is essential.
Give directly to The Spokesman-Review's Northwest Passages community forums series -- which helps to offset the costs of several reporter and editor positions at the newspaper -- by using the easy options below. Gifts processed in this system are not tax deductible, but are predominately used to help meet the local financial requirements needed to receive national matching-grant funds.
Subscribe to the sports newsletter
Get the day's top sports headlines and breaking news delivered to your inbox by subscribing here.
---