Sports
A Grip on Sports: Money matters in everything, including college football and coaching
Tue., Oct. 29, 2019 A GRIP ON SPORTS • Is football all that important to a college campus? Is it so important that a person who is the highest-paid employee in a state is actually underpaid? It's a discussion schools in the Pac-12, and their constituents, which means just about everyone, need to have.
•••••••
• The San Jose Mercury-News' Jon Wilner took a look yesterday at football coaching salaries at Pac-12 schools, how they compare with their counterparts throughout the nation and wondered if the CEOs of the schools are really serious about being successful at the sport.
It's an interesting question.
In Washington, the two highest-paid state employees are, in some order, Washington State coach Mike Leach and/or Washington coach Chris Petersen. Yes. Much of their salary comes from outside sources, not taxpayer or tuition-driven funds, but that really doesn't matter. When lists are made of state compensation, Petersen and Leach are at the top, higher than the governor or attorney general or their bosses, the school presidents.
And it's not enough?
It all depends on your priorities. If you are more worried about homelessness, hunger, basic education, public safety, you know, the day-to-day worries of most folks, than a few million dollars to coach football is more than enough.
But if you worry about those things and also worry about your school's public image, vis-à-vis the college football landscape, you may believe there needs to be a bit more spent.
When the head coach at South Florida – is that a university or a retirement destination? – makes more than either of the coaches at Washington's premier football institutions, there is something amiss in the Pac-12's salary structure.
At least that's the argument.
Look, it's true for the most part you get what pay for in college football. The schools that spend the most are usually the biggest winners. And bring in the most money. And spend even more, making the cycle self-perpetuating.
It's hard to break in. Oregon did a couple of decades ago thanks to Phil Knight's investments. Oklahoma State tried the same way, using T. Boone Pickens' millions, but haven't seen the same success.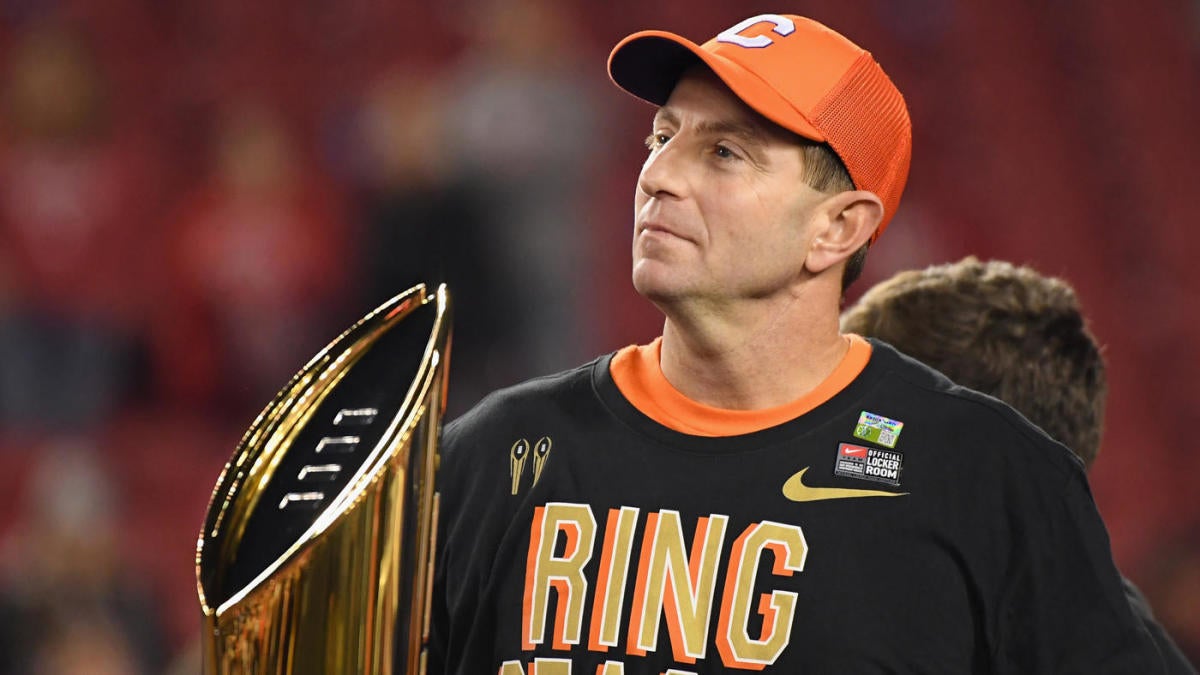 Others? They just try to keep up.
Now keeping up doesn't just mean building multi-million dollar facilities, though those are still being erected everywhere. It also means paying your successful head coach and his assistants millions of dollars a year. If you don't, a school with deeper pockets will fly in and whisk them away.
The gold standard – literally – is Clemson and the almost $10 million a year it compensates coach Dabo Swinney.
But he and Nick Saban, Jim Harbaugh and Jimbo Fisher, all of whom make more than $7.5 million a year, are not who the Pac-12 has to worry about. That type of contract doesn't seem in the cards on the West Coast. More unsettling is the $5 million a year Charlie Strong is paid at South Florida or the $4.75 million Mark Stoops picks up at Kentucky. Neither school is a powerhouse, neither will ever challenge for a national title and yet both are making more money than Petersen, who is expected to win that big trophy some day.
At some point Arkansas is going to decide the $4 million it is paying Chad Morris, who has won less than a handful of games in his first year-and-half in Fayetteville, is better spent on someone like Leach, who happens to win seven or eight every season.
And WSU will be starting over.
If football success is really important to the Conference of Champions, than the coaching market will demand championship-level salaries, not just to the guys in charge but the people who support them – assistants and strength guys and staff members – as well.
That's a lot of money. Money that might be better spent helping a whole bunch of folks with tuition or food bills or basic transportation. At least that's how the argument goes.
And as far as we can tell, it's never going away. In fact, it will grow. Maybe even as fast as the salaries.
•••
WSU: The best story of the day? It's this column from John Blanchette on Jason Hanson, the best kicker in Washington State history. It's worth spending your time with this morning. Check it out. … After this week's Saturday off, the Cougars will return to the field at California. That game will kick off at 4 p.m. Theo Lawson has more in this story. … Elsewhere in the Pac-12, it's a big week for Washington. The Huskies can make a splash and ruin Utah's chances for a national title run. … The Huskies also lost a receiver to transfer. … Oregon wants to stay in that hunt and to do it, the Ducks will have to win at USC. That hasn't been all that easy over the years. … Oregon State just wants to compete each week. Bowl talk is premature. As is speculation about Jermar Jefferson taking a redshirt year. … UCLA has turned its season around. Can Colorado do the same? … Arizona took a step toward, well, who really knows, but the Wildcats made huge changes on the defensive side of the coaching staff. … In basketball news, UCLA not only has a new coach, but has a new look as well.
Gonzaga: To little in the way of surprise, freshman center Oumar Ballo won't be playing this season. He'll have to sit out to become academically eligible. Jim Meehan has all the particulars in this story.
EWU: It wasn't a successful weekend for the Eagles (or the Cougars). Larry Weir speaks with Ryan Collingwood about the former and Dan Thompson about the latter in the latest Press Box pod.
Seahawks: The NFL's trade deadline is this week. Will the Hawks do something? They have to if they want to win a title. But is that the way they see it? … Bobby Wagner is just special. That is all. … Justin Britt's injury in the Atlanta game has the Hawks looking for a new center.
Mariners: The M's made some roster changes, clearing space on their 40-man.
•••       
• I am one of those folks who believe football in this day and age still serves as a school's front door. Many students decide to attend schools based on whom they rooted for as a youngster. That's important. But as the costs have risen astronomically over the past decade, I'm beginning to wonder if maybe we shouldn't be satisfied with a more utilitarian front door and spend the money sprucing up the yard, the kitchen and the bedrooms a little more. Until later …
Local journalism is essential.
Give directly to The Spokesman-Review's Northwest Passages community forums series -- which helps to offset the costs of several reporter and editor positions at the newspaper -- by using the easy options below. Gifts processed in this system are not tax deductible, but are predominately used to help meet the local financial requirements needed to receive national matching-grant funds.
Subscribe to the sports newsletter
Get the day's top sports headlines and breaking news delivered to your inbox by subscribing here.
---