Small businesses worry higher credit card costs will cut profits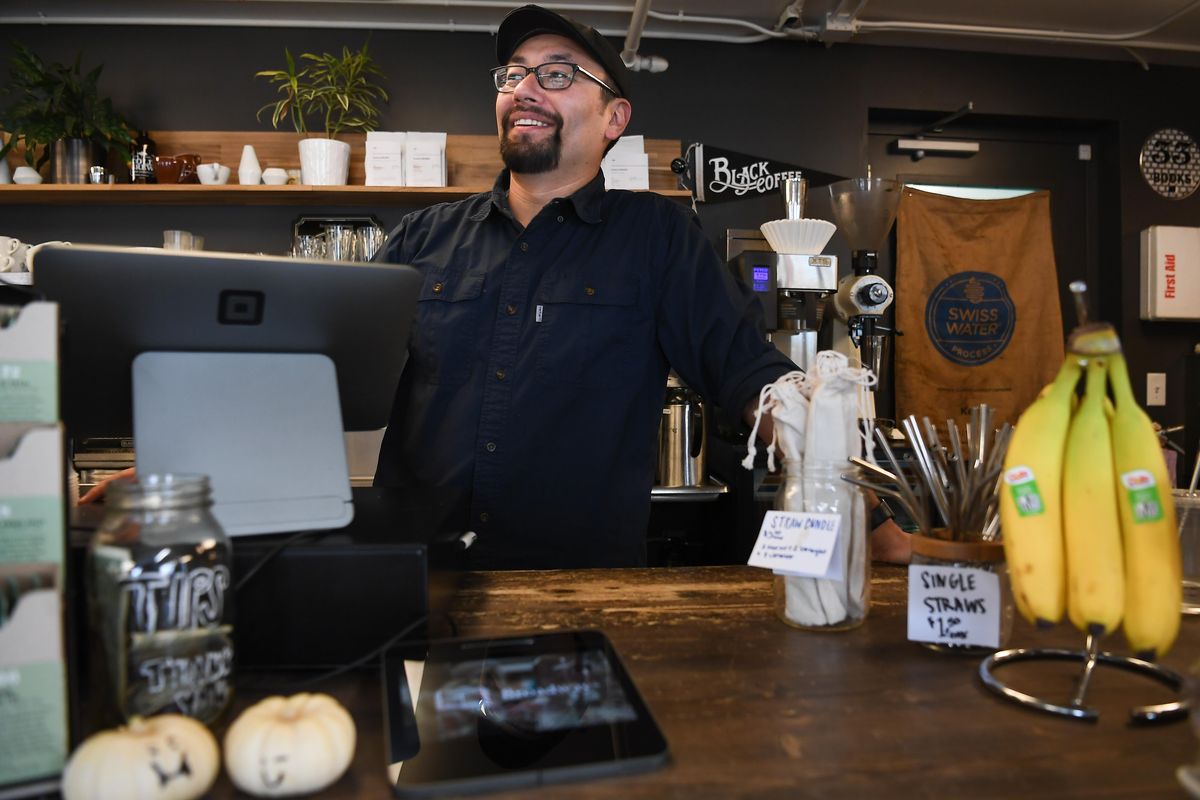 For The Scoop owner Jennifer Davis, using San Francisco-based Square's system to process customers' credit and debit card transactions has been simple and affordable.
But Square's decision to change its per-transaction fees has Davis and other local business owners concerned it could double credit card processing costs and affect their bottom lines.
Square is changing the transaction fee it collects from credit card sales from 2.75% to 2.6%, but adding 10 cents for every transaction effective Friday. The changes go into effect immediately for new businesses that sign up for Square.
Davis was shocked by Square's fee increase, which she calculated equated to one of her monthly lease payments when she revisited a recent month's transaction.
"I have high volume and low average ticket sales. It will hurt us," Davis said. "I did a comparison of this past August and my fees would go up $400 for that month alone."
Credit card transactions account for 60% of sales at The Scoop, which processes several smaller credit card purchases per day for ice cream, especially in the busy summer months.
Square indicated on its website that increasing fees will "better align our rates with industry-wide transaction costs." Square pays both fixed and variable fees to banks and credit card companies to process payments on behalf of businesses.
Indaba Coffee owner Bobby Enslow heard about Square's price hike via Instagram and was disappointed the company chose to raise fees without much explanation or feedback from businesses, some of whom were early adopters of the system.
"What's attractive about Square is its an all-in-one system and with a flat percentage rate, it allows small businesses that are just starting out – that have smaller transactions – a way to start up," he said.
Indaba's present average sale is around $6 with a 16 cent fee per credit card transaction. But under Square's fee changes, that fee will increase to 25 cents per transaction.
Credit card sales make up about 80% of Indaba's sales, Enslow said.
Enslow is concerned Square's price increase will coincide with the state's minimum wage increase from $12 to $13.50 an hour, which goes into effect in January.
"The additional increase in operating costs is going to compound with the increase in minimum wage and it's kind of a sudden double whammy for us," he said.
Small business owners across the state are discussing Square's fee increase on Facebook and other social media platforms.
Maxwell Mooney, owner of Everett-based Narrative Coffee, launched a Change.org petition, which claims Square's transaction fee increase would cut into already slim profit margins and take advantage of business owners who rely on the system for credit card sales, loyalty programs, inventory management and other services.
The petition, signed by more than 8,000 people as of Friday, is asking Square to retain its existing 2.75% flat transaction fee, or meet business owners in the middle with a more reasonable rate – like a 3% flat fee.
Gourmet Foragables and More – a Spokane-area business that sells wild harvest greens, fruits and mushrooms to local restaurants, casinos and country clubs – would also be hit hard by an increase in Square's transaction fees.
Owner Josh Yake has processed thousands of transactions this year for Gourmet Foragables and a lemonade stand he operates at farmers markets, selling cups of lemonade for $4 with $2 refills.
"Even if (Square's) costs are going up, this measure seems extreme to me," he said, adding lemonade refills are a big portion of business at farmers markets. "It's going to be an inconvenience on a lot of levels."
Businesses are considering alternative payment processors and encouraging customers to pay with cash. Some may even need to raise prices to cover Square's fee increase.
"We have a lot of transactions that are under $5, so we potentially may increase our prices a little bit to cover all of the changes, but we are also looking for ways to be more efficient, get our cream prices down and find other ways to save," said Davis, owner of The Scoop.
Spokane Independent Metro Business Alliance is exploring an alternative payment platform, Local Frequency, for its members, which would cut out fees and create a community benefit to consumers for shopping local and independent.
Davis, a longtime Square merchant, is hesitant to switch from the system because she could potentially lose loyalty program information for more than 9,000 customers.
Enslow, of Indaba, hasn't decided if he'll switch from Square because it could take months to change over the system for Indaba's five locations.
Indaba, to reduce processing fees, is offering customers 4% off purchases of gift cards totaling $25 or more.
Enslow is also encouraging customers to pay with cash.
"For me, the old adage that cash is king is still very much alive," Enslow said.
---