Sports
A Grip on Sports: There's nothing scary about college basketball season except, maybe, there is too much in the way of sweet stories
Thu., Oct. 31, 2019 A GRIP ON SPORTS • We know how today will end, with hands full of candy bars as Spider-men and Wonder Women skip through the neighborhood, almost indecipherable under layers of coats and scarves. But it's how it begins we are worried about, considering there is a World Series to digest and a feast of basketball news to share.
•••••••
• Before we get to The Spokesman-Review's all-encompassing college basketball preview section – have no fear, we will ensure you have a link to every story – let's recap what happened last night in Houston, shall we?
The visiting team won. Again. Came from behind with all their runs in the late innings. Again.
A starter, who was cruising, made one mistake, was banished to the bench and the bullpen was not up to snuff. Sound familiar? But this time the Astros played the foil (or fool, if you want) and Washington took advantage, riding the momentum supplied by future Mariner (one can hope, can't one?) Anthony Rendon's home run to a 6-2 victory and the Nationals' first World Series title.
Pretty cool.
Here's our final thought on the 2019 season: Baseball is an odd sport.
It has the longest regular season, 162 games that encompasses up to eight months. And yet the team that survives the postseason tournament is often not the one that revealed itself as the most dominant throughout the spring, summer and fall slog.
In his convoluted way, Yogi Berra nailed it about the sport. It ain't over until it's over. Ever.
• You might feel that way as you try to make your way through our special basketball section today. If you are a fan of all of the programs in this area, and there are quite a few of you out there, then you'll have to either take a long lunch today to read each story on here or gather up the in-print section, put it away and digest it slowly, like a bag of leftover Halloween candy.
Hey, that sounds like a plan. Try to read a story between doorbells tonight. If you're neighborhood is anything like ours, you'll get through much of the section. If it is anything like ours was 20 years ago, you won't even get to the Eastern men.
No matter. Keep the section around. It can fill those cold nights we all know are coming.
• We didn't know Sam Jankovich well, but the few times we interacted with the former Washington State athletic director, we understood why he was so revered by many who dealt with him during his time in Pullman.
Jankovich died Wednesday morning at 85. Our John Blanchette, who did know Jankovich well, has a column that traces Jankovich's Montana roots and the character traits that propelled Jankovich's lifetime journey from Butte to a national title in Miami and beyond.
•••
WSU: The Cougar story is one of new beginnings. The Kyle Smith Era begins in Pullman, with the former USF coach hoping to pull the Cougars up from Pac-12 also-ran status. Theo Lawson examines what's ahead for Smith and his team. … John takes a look at the conference as a whole, with Colorado the favorite. … In football, another Washington State receiver is on the watch list for the nation's best. Theo relays the Brandon Arconado news. … The Pac-12 has the nation's top-rated team (Oregon), the No. 3 squad (Stanford) and the No. 7 (Oregon State) in women's basketball. The Cougars are trying to move up the ladder toward those heights. Jim Allen has a preview of their upcoming season. … Elsewhere in the Pac-12, will the conference footprint shrink? Probably not. But if the coaches' musical tastes don't improve, something has to be done. … The showdown in Salt Lake City not only pits Utah and Washington, it also pits brothers against each other. … The same will occur in Los Angeles, when Oregon and USC meet. … The Oregon State defense is still unsettled. … UCLA has a quarterback who isn't worried about what may happen physically. … Arizona's defensive change didn't surprise everyone. … The offense at Colorado improved when KD Nixon moved to the slot. … There is basketball news from Washington, Oregon, Oregon State, Arizona and UCLA.
Gonzaga: A season of transition is about to begin. Jim Meehan divides his preview into three parts. There is the overview. There is a look at the quartet of returnees who will be relied upon for leadership and direction. And there is a look at the newcomers. … John decided to take traits from a dozen or so former GU standouts, play Dr. Frankenstein and put them together into one perfect Zag player. His column is a fun trip. I don't disagree with John often, especially when it comes to Gonzaga hoops, but this time I am. If my more than 35 years of following Gonzaga basketball, any Mr. Zag that doesn't include David Pendergraft's competitive nature somehow, just doesn't seem right. … John also previews the West Coast Conference season, looking at each team. … A deep women's team expects to be among the WCC leaders once again, and it's a pair of guards who should lead them. Jim Allen has those stories. … The AP poll came out yesterday and the women are just outside the top 25. Jim has more in this story.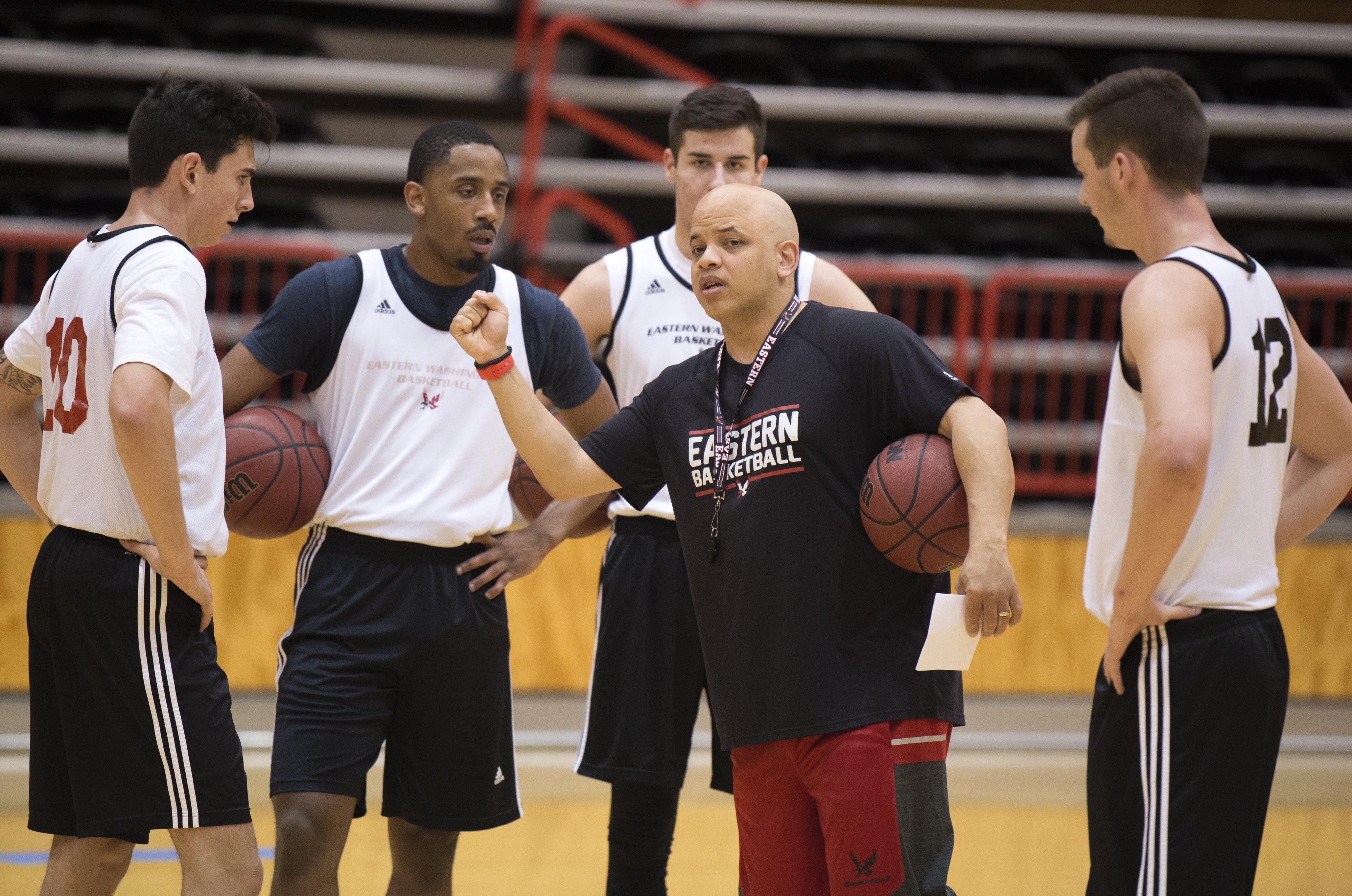 EWU: Could this be the year the Eagles win one more game and make the NCAA Tournament? It sure seems that way now. Ryan Collingwood goes over each step Eastern will try to take in what could be a NCAA-bound season. … The women's basketball team took the court for the first time last night and breezed in its exhibition. They hope to take one more step this season. Jim has their season preview. … Ryan has a look at the Big Sky basketball races as well. … The soccer team fell to Montana and missed its chance for a conference regular season title. … Around the Big Sky, Montana is trying to decipher Portland State's defense. … A long career at Idaho State is coming to an end for one player. … Weber State has moved to third in the FCS rankings. … There is basketball news from Northern Arizona, Montana State, Weber State, Idaho State and Portland State.
Idaho: It was a long and eventful offseason for the Vandals. And it may lead to a long and eventful season for the team as well. Peter Harriman has a look back and ahead. … The women are expecting another successful season. Jim Allen has a preview.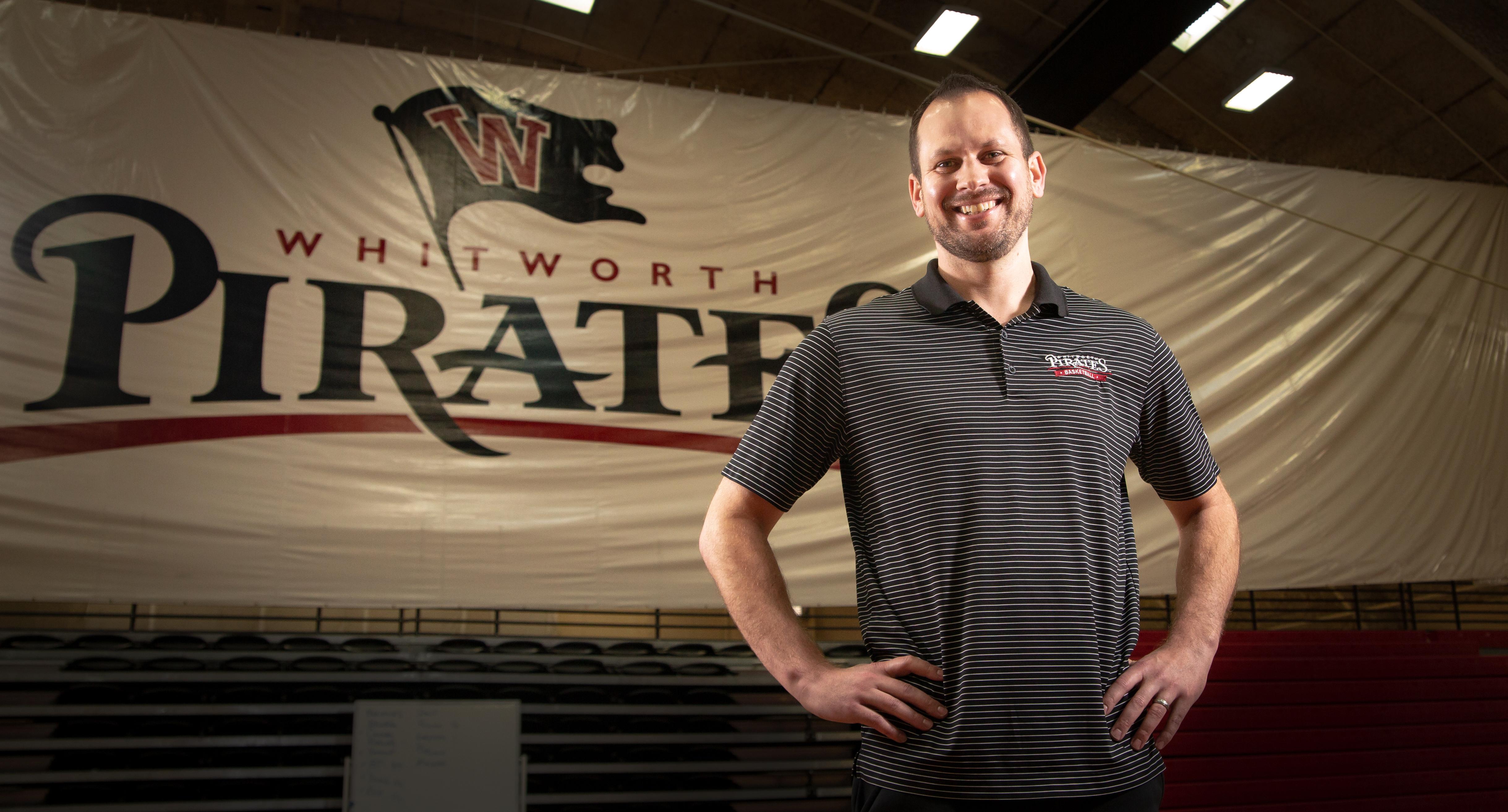 Whitworth: It's a new era for the Pirates. Damion Jablonski takes over as head coach and will try to keep the Whits' success going. Dan Thompson tells you what's ahead in this story. … The women hope to have a bounce-back season under Joial Griffith's second season. Ryan has more in this preview of the Pirates and the community college programs.
CCS and NIC: This could be a banner year for both schools, though the Cardinal will not be participating in the playoffs. Ryan explains that and more in this season preview.
Preps: This is the last weekend of football's regular season and the GSL titles are up for grabs. Dave Nichols and Sam Adams have a title at stake too with their picks. … The Washington State slowpitch title will also be decided this weekend. Dave has a preview. … U-Hi wrestling coach Don Owen will be inducted into the state wrestling Hall of Fame this weekend. Ryan has the story. … Districts are on tap in cross country. Ryan has a preview of the races. … We have a roundup of Wednesday's soccer action.
Chiefs: The latest Press Box pod with Larry Weir features a conversation with Mike Boyle.
Seahawks: The regular season is halfway over. Just where do the Hawks stand? … Seattle placed Tedrick Thompson on injured reserve yesterday, which is not unusual. What is unusual is no one seemed aware he had been injured. … Duane Brown seems healthy. … Bruce Arians loves playing at CenturyLink.
Mariners: Former M's broadcaster Ron Fairly died yesterday at 81. Not only did Fairly have connections with the Mariners, he also played minor league baseball in Spokane in 1960 as a Dodger farmhand. The Times' Larry Stone has a great obituary.
Sounders: The MLS Cup will be played in Seattle. Toronto went into Atlanta last night, won and ensured the Sounders of hosting the title match Nov. 10. … Brad Smith is a big reason why the Sounders will be playing.
AFL: The Arena Football League, which included the Spokane Shock at one point, looks to be ending its run.
•••
• Our record is 115. That's the best Halloween night we ever had. It came back in the old days when the neighborhood was crowded with elementary school kids and everyone in the cul-de-sac had their light on. Last year we fell one short of a dozen, more than half in one early gaggle. Still, we have enough candy on hand to take care a record, if something odd happens. More than likely, though, I'll be munching on full-sized Snickers' bars until the next baseball season begins. Until later …
Subscribe to the sports newsletter
Get the day's top sports headlines and breaking news delivered to your inbox by subscribing here.
You have been successfully subscribed!
There was a problem subscribing you to the newsletter. Double check your email and try again, or email
webteam@spokesman.com
---