Sports
A Grip on Sports: At least the Seahawks are doing their best to take a step forward into the playoff picture
Mon., Sept. 2, 2019 A GRIP ON SPORTS • Sure, there is one more college football game on television this holiday weekend. Notre Dame, the bluest of blue bloods, travels to Louisville. But the biggest football news in these parts may be how the Seahawks took what could have been a "step-back" season and decided to jump ahead into the race for the NFL's most intriguing team.
•••••••
• Now that we've had a couple days to digest the Jadeveon Clowney trade news, the harsh reality of what is ahead can come into focus.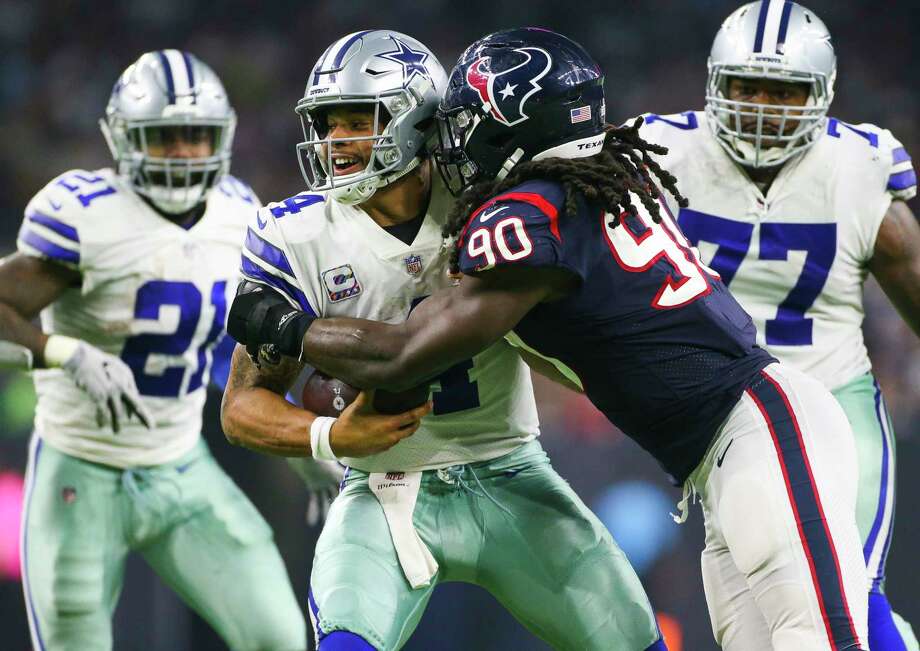 Clowney wasn't happy in Houston, where he played second fiddle to J.J. Watt up front. That's OK. Heck, the Hawks have an anchor on their offensive line, Duane Brown, that wasn't happy in Houston, albeit for different reasons. Making that trade has worked out well.
Financial, this is a prove-it year for Clowney. He's playing cheaply (for Seattle), but he negotiated his way into free agency following the season, as the Hawks agreed not to franchise him as part of the deal. That's a win for him and a win, this season at least, for Seattle. It will behoove the defensive end/linebacker to be at his best to ensure a chance to cash in.
But the biggest question is how Clowney fits into the Seahawks' 4-3 scheme. He is a defensive end. And a linebacker. The perfect hybrid of a guy for a 3-4. At least he has been in the past.
Can he adjust his game enough to be a 4-3 defensive end, one who has to be at least passable at the point of attack against the running game? Or will the Hawks have to adjust some to take advantage of his talent?
Yes.
Clowney has enough talent to be that guy, if he wants to be. He's a taller Frank Clark if you will. And Ken Norton Jr. would be silly not to make a few tweaks to use his talent. In the NFL, talent is what matters. Schemes are great, but if you constantly try to fit rectangular pegs into round holes, you will fail.
Funny, but the Hawks have tried that in the past, but always on the offensive side. Percy Harvin, Jimmy Graham, they never really fit in. On the defensive side – Pete Carroll's favorite side I may add – they seem to be able to take a rectangle, sand down the edges a bit and make it fit wherever they need.
It should work. It needs to work if the Hawks are going to contend.
They have done well to shore up their offense's weaknesses, though a new one, wide receiver, popped up. The defense features the NFL's best linebacker group and now, especially when Jarran Reed returns, an explosive pass rush. Those two groups should help paper over a weakness on the back end.
It may be enough to challenge the Rams in the NFC West. Or enough to get into the playoffs. After that, who knows? But for one year at least, it doesn't look as if the Hawks are stepping anywhere but into the midst of the playoff race.
•••
WSU: Theo Lawson used Sunday to take one last look at Saturday's 58-7 win over New Mexico State. Up next: Northern Colorado, which opened with a loss at San Jose State. … The soccer team is 3-0 after a 6-3 win over visiting James Madison. … Elsewhere in the Pac-12, there were a lot of bad decisions last week made by highly paid coaches. … Many of those came in Oregon's last-second loss to Auburn. Those seconds probably shouldn't even have been on the clock. … Washington learned a lot from its opening win over Eastern. … Oregon State has to bounce back from an old-fashioned butt kicking. … Up next for Colorado is its former Big 12 rival. … Utah is trying to add some energy to the in-stadium experience. Oh good, more fake noise. … It's official. J.T. Daniels is out for the season with a torn ACL. USC will have to adjust and adjust quickly. Stanford looms Saturday. … UCLA has a date with San Diego State.
Indians: First-half champions. Second-half champions. Spokane clinched the latter in the North with a 10-3 victory in Pasco yesterday. The regular season ends today and then the playoffs begin against Tri-City. … Around the Northwest League, Eugene rallied in the 10th inning to top Salem-Keizer while Boise topped Hillsboro. … Everett pounded Vancouver.
Chiefs: The hockey team prepares for its regular season to begin, losing a preseason game in Everett yesterday against Vancouver.
Youth sports: Chuck Stewart finishes up the summer with his youth sports notebook, covering baseball and basketball results.
Seahawks: With the trade official, there are other roster questions that have to be settled before the weekend's opener.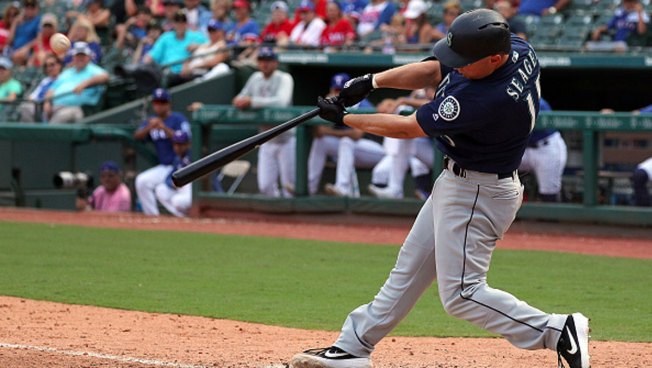 Mariners: If Kyle Seager gets a bonus or anything thanks to his on point late-season surge, we're asking for a cut. Not much, just a taste. He hit another home run yesterday and the M's won in their last-ever game at Globe Life Park. … J.P. Crawford will be out a while.
Sounders: A 4-3 result? What is this, a 1970s' baseball game? Nope, it was just the Sounders and the L.A. Galaxy, playing at CenturyLink. The Seattle win moved it into second in the West. … This is an interesting story from the Washington Post about an issue that's at the forefront of soccer fan interaction in the Northwest.
•••       
• No wildlife stories today. Other than we had four dogs running around the backyard last evening – our two and our son and his wife's two. Even our old dog tried to get into the impromptu game of tag, though he played for about 30 seconds and then stood there for the rest of the time loudly telling the youngsters to slow down, they might get hurt. They didn't listen. I know the feeling. Until later …
Local journalism is essential.
Give directly to The Spokesman-Review's Northwest Passages community forums series -- which helps to offset the costs of several reporter and editor positions at the newspaper -- by using the easy options below. Gifts processed in this system are not tax deductible, but are predominately used to help meet the local financial requirements needed to receive national matching-grant funds.
Subscribe to the sports newsletter
Get the day's top sports headlines and breaking news delivered to your inbox by subscribing here.
---