YWCA Spokane announces Women of Achievement honorees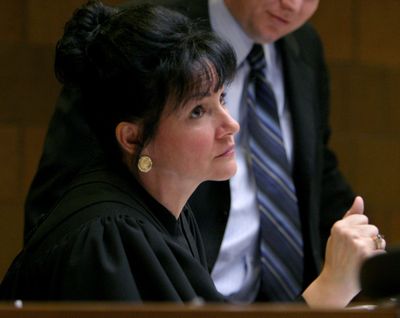 YWCA Spokane recently announced the 10 women to be honored at the 2019 Women of Achievement luncheon set for Friday, Oct. 11, at the Spokane Convention Center.
The women are being honored for their talent, commitment and contributions to the community, said YWCA Spokane CEO Regina Malveaux. The annual awards luncheon has been going for 37 years, and more than 200 women have been honored in that time.
This year's honorees include: Ginger Ewing, executive director and co-founder of Terrain Spokane (Arts and Culture award); Carla Cicero, president and CEO of Numerica Credit Union (Business and Industry award); Freda Gandy, executive director of the MLK Community Outreach Center (Carl Maxey Racial and Social Justice award); Susan Ashe, executive director of the Health Science and Services Authority of Spokane (Community Enhancement award); and Ann Ciasullo, professor of English and Women's and Gender Studies at Gonzaga University (Education award).
The other honorees are: Traci Ponto, Spokane Police Department neighborhood resource officer in West Central (Government and Public Service award); Ann McClain, NASA astronaut (Science, Technology and Environment award); Celestina Barbosa-Leiker, associate professor at the WSU College of Nursing (Science, Technology and Environment award); and Christine Dugger, Spokane Valley Youth Voice (Young Woman of Achievement award). Marion Moos, known as Spokane's "mother of feminism," will receive this year's Lifetime Achievement Award.
The keynote speaker at this year's luncheon is Judge Rosemarie Aquilina, who is best known for presiding over the U.S. gymnastics sex abuse trial of Larry Nassar.
The cost of the luncheon is $125 per person. Discounted tickets of $75 are available for young women in high school. Call (509) 789-9312 to register.
---