Sports
A Grip on Sports: We can celebrate every Wednesday this time of year because we are that much closer to a football weekend
Wed., Sept. 11, 2019 A GRIP ON SPORTS • It's time to get rolling toward the weekend. Next stop: Fun Town.
•••••••
• No matter what week of the season it is, football gives you at least a few matchups worth anticipating. Take this one. It's only the third week of a long college football season, conference games aren't even in full swing yet and we have a couple of really fun matchups in the Pac-12. Will Oklahoma playing UCLA in the Rose Bowl be competitive? Probably not. But who cares. It's Oklahoma, it's UCLA and it's in the Rose Bowl.
Then there is Washington State at Houston. Now, that should be competitive. And fun. Two teams that can move the ball playing on a Friday night in Texas. Wait, that happens at just about every high school in the state.
And don't get me started about the NFL. Yes, the regional team has a great game at Pittsburgh, but the best game of the weekend is the NFC title game rematch in Los Angeles. The Saints against the Rams. Let's hope the challenge flag comes out on a pass interference penalty early. Just because.
That's not the only good matchup, though. The Packers and the Vikings meet as do the Cowboys and Redskins. One game is worthy due to the stalwart nature of the teams today, the other due to the history of the rivalry.
You get to decide which is which.
No matter what, though, we can't wait for the weekend to get here.
•••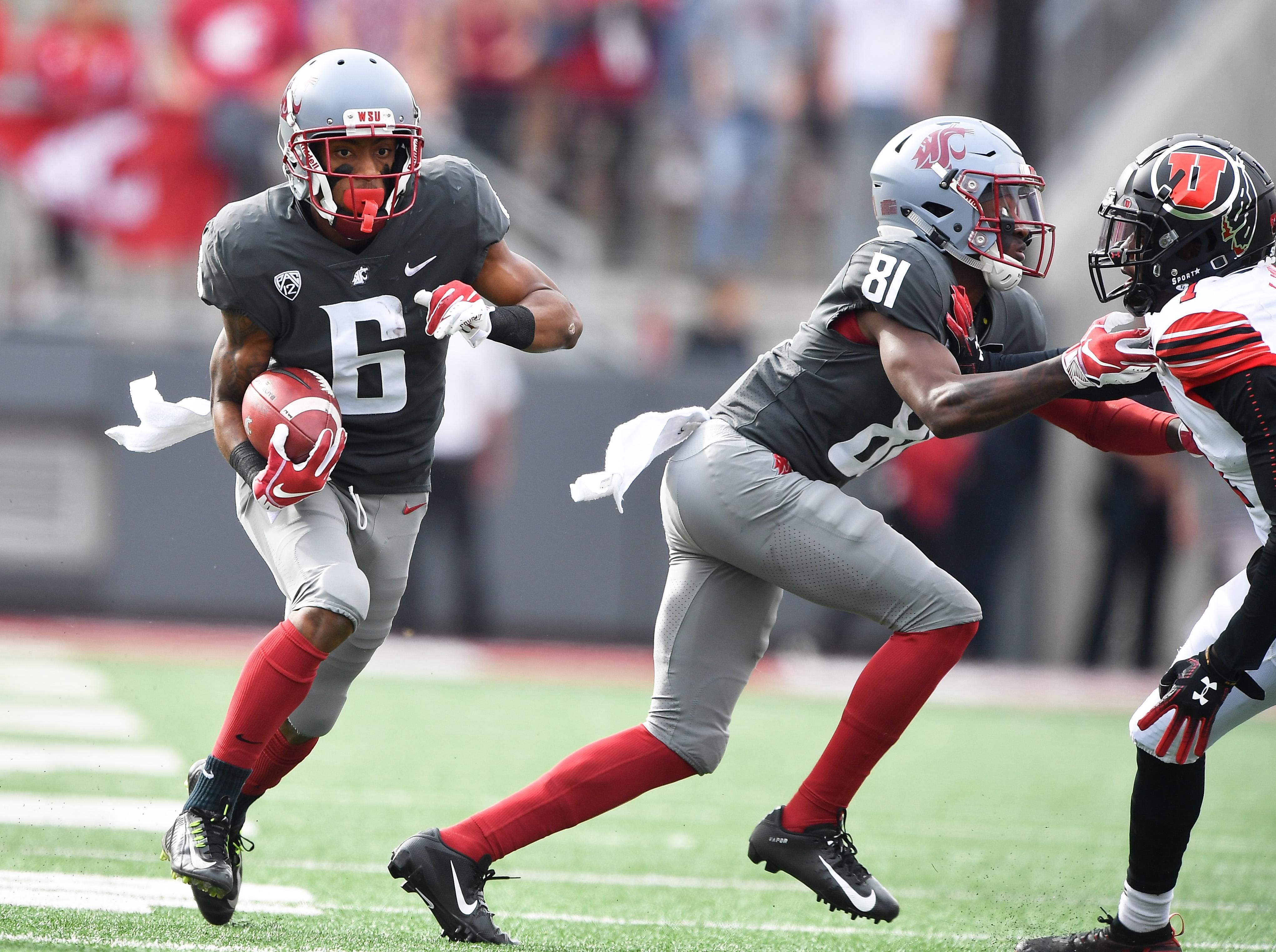 WSU: The matchup Friday night at Reliant Stadium – in on odd twist of fate, two days later the Texans host Jacksonville and its new starting quarterback, Gardner Minshew, in the same building – features Mike Leach facing off against one of his former players (and assistant). As Leach says, that happens so often these days, if he worried about it he would be worrying constantly. And Leach is more of an Alfred E. Neuman-type of guy. Theo Lawson has the coaches' thoughts in this story. … Theo talked with Leach yesterday and found out there is a chance Jamire Calvin may redshirt after his leg injury has yet to heal. … Theo didn't do all that well last week against the spread – Vegas, undefeated since 1945 – but he's back at with his Pac-12 picks. … There is a rule about day games before Oct. 1 in Arizona, so the two schools play more night games than anyone in the conference. After that, in the past eight seasons, there have been more in Pullman than anywhere else. … Elsewhere in the Pac-12, though Washington tumbled in the polls after Saturday's loss, it found a kicker. … Oregon's big win allowed backups to get valuable playing time. … Not only did Oregon State lose, it lost some players after a postgame fight. … Colorado is having fun thus far. … Playing Idaho State is a memory-lane game for Kyle Whittingham. … K.J. Costello is back for Stanford but Walter Little is done for the season. … California also lost its starting left tackle. … When athletic director Lynn Swann resigned at USC, coach Clay Helton was surprised like everyone else. … The players got together at UCLA and talked things out. … Arizona State's offensive line needs fixing. … The players support Arizona's embattled defensive coordinator. … Who is headed to what bowl?
EWU: The big game receiver Dre' Sonte Dorton put together against Lindenwood last Saturday caught the attention of a couple Eastern alums. Ryan Collingwood has that and more in this notebook. … Ryan also talked with Larry Weir for the latest Press Box pod. … Around the Big Sky, Montana will have its hands full with Oregon. … Montana State is trying to figure out the offensive line. … Weber State could be without its quarterback when it faces Nevada. … UC Davis learned some lessons on the road against San Diego.
CCS: The volleyball team didn't lose a match last season. It has yet to lose a match this one, even though it played quite a few in a short time on a long road trip. Jim Meehan has more in this story.
NIC: The fallout from the run-in with the NWAC continues at North Idaho. Athletic director Al Williams, who has been on leave over the summer, has decided to retire. Ryan has all the information in this story.
Indians: The Northwest League championship will come down to one game tonight in Pasco. Tri-City tied the series at 2-2 with a 6-0 win last night against Hillsboro.
Seahawks: Yes, the Hawks need to improve. But at least that knowledge came in a win. … The NFL is a week-to-week league. … This week the opponent is Pittsburgh. … Mychal Kendricks' sentencing date was moved back again.
Mariners: Home runs from the Kyles, Lewis and Seager, lifted the M's to a win over the Reds. … The Travelers got together before four of the best traveled to Seattle. … Gene Warnick makes an appearance with an Out of Right Field recap.
•••       
• This Wednesday is a busy one. Not only do we have this feature, we also have to get the trash out and, believe it or not, pay some bills. Maybe do some launder. Oh, and finish up a story. That too. Until later …
Local journalism is essential.
Give directly to The Spokesman-Review's Northwest Passages community forums series -- which helps to offset the costs of several reporter and editor positions at the newspaper -- by using the easy options below. Gifts processed in this system are not tax deductible, but are predominately used to help meet the local financial requirements needed to receive national matching-grant funds.
Subscribe to the sports newsletter
Get the day's top sports headlines and breaking news delivered to your inbox by subscribing here.
---