Sports
A Grip on Sports: When Vandals and Eagles meet, it should be a conference matchup
Wed., Sept. 18, 2019 A GRIP ON SPORTS • There is a rivalry game of sorts scheduled for this Saturday in Moscow. It's between two schools less than 100 miles apart and in the same conference. And yet it's not a conference football game. How odd is that?
•••••••
• It won't matter one iota to the Big Sky Conference race who wins between Idaho and Eastern Washington this Saturday. The two schools, which the conference didn't schedule to play this season, are meeting anyway. It's a non-conference game, no different than the Vandals matchup with Wyoming or the Eagles' with Jacksonville State.
But next week, when Eastern faces North Dakota, a school that left the Big Sky a couple years ago en route to future membership in the Missouri Valley Conference (in football), the game will matter to the Eagles' championship hopes.
That's just really strange.
It's so strange, I just can't get my mind around it. Oh, I'm sure some functionary in the Ogden, Utah, conference office could explain it to me, but why bother? It makes no sense and all the explanations in the world won't change that.
So we will just celebrate the fact Eastern and Idaho will play Saturday and be done with it. It's always good to have local rivals play … especially when they are in the same conference. See, I can't deal with it. Darn.
• Of course Mike Leach's comments about which Pac-12 Conference mascot would win a battle royal become a big deal.
The 20 minutes of questions and answers he had before then on his Washington State team, UCLA, the NFL play of a couple former Cougar quarterbacks and other assorted football-related items, all seemed to disappear in the ether.
The one quote everyone now knows from Monday's press conference? Something about whether a not a Sun Devil has mythical powers. Or Harry Potter.
Yes, it's a fun subject. And Leach handles it, as always, in a light-hearted manner. He praises cougars, as he should, but realizes a buffalo would be hard to stop, whether a sun devil's pitchfork was imbued with magic or not.
The problem? That's the most enduring image most college football fans outside the Northwest have of Leach. The fact he's taken Washington State to four consecutive bowl games and five in six years – the Cougars had played in 10 total before he stepped on campus – seems to be lost in the flotsam and jetsam of such sound bites.
Oh well. Maybe next week he'll rank the Washington State football coaches over time and say something funny about Lone Star Dietz's offense. That should be a hoot.
•••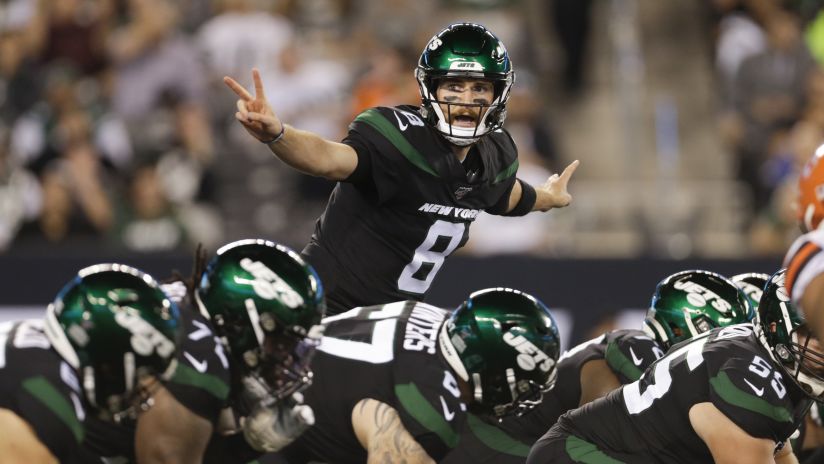 WSU: Leach also spoke after practice yesterday, along with Anthony Gordon, Renard Bell and defensive back Bryce Beekman. Theo Lawson recorded videos of the interviews. … None of them seemed all that surprised with the success of Gardner Minshew and Luke Falk. Theo has a story about that. … Do you have a whole bunch of money burning a hole in your pocket? Then follow Theo's betting advice. … Finally, we are passing along Press Pass Pullman, Theo's weekly conversation with SWX's Rob Jesselson. … Elsewhere in the Pac-12, before we get into the minutiae of the week, take some time to read this story from James Crepea of The Oregonian. It concerns the SEC and its examination of giving every college athlete a full-ride scholarship. Talk about spending money. … There are varying thoughts on California's bill that allows athletes to sell their image. … Washington will deal with another bruising running back this week. … There are lessons to be learned from everything. Oregon has learned some of its own. … Oregon State's schedule has taught the Beavers, and us, a lot. … Colorado is just trying to improve every day. … Though crazy things have happened in the past when Utah and USC meet, there has been one constant in Los Angeles: The Trojans win. … UCLA will turn it around. It's just a matter of when. … A 17-year-old is starting to Arizona State on the offensive line. … Arizona decided to put its best athletes on the field at the same time. What a concept. … Finally, I talked about this a bit on a podcast, albeit before I read this piece from Jon Wilner about Pac-12 TV exposure. And Jon has written an open letter to USC's president.
EWU: Three games are enough for Ryan Collingwood to have formed some conclusions about Eastern this season. The Eagles play at Idaho this week in that hard-to-believe-that's-what-it-is non-conference game. … Ryan also spoke with Larry Weir yesterday and the two EWU observers have this Press Box pod. … Around the Big Sky, Weber State is ranked sixth. It has a bye this week. … UC Davis, ranked fourth, faces top-ranked North Dakota State this week. … Montana State faces a talented quarterback this week. … Former Lake City High star Jerry Louie-McGee is Montana's all-time receptions leader. … Former West Valley High star Ty Gregorak has a new profession.
Seahawks: You have questions? Bob Condotta tries to answer them. … There should be many about the problems on the offensive line.
Mariners: If you ever had a chance to watch Marco Gonzales play for Gonzaga, you know he had a sweet swing. He threw a shutout yesterday but it was his double that stood out. … Kyle Lewis' hot start has been fun to watch. … As the games wind down, there won't be many Out of Right Field recaps remaining. You might want to catch Gene Warnick's latest one.
Sounders: Soccer players cover a lot of ground in a game. It's hard on their bodies.
•••       
• I may take a day off over the weekend. Not sure which one, but my sister is coming to town and one of the days she's here I may want to spend the whole day just showing off the beauty that is the Inland Northwest. It's such a senior citizen thing to do. She's here to see her Bruins play Washington State, though she's a realist. Last week she went to the UCLA game because she wanted to see how good Oklahoma is. I told her she wouldn't get a good read, because the competition wasn't all that tough. And yet she is still talking to me. Wow. Until later …
Local journalism is essential.
Give directly to The Spokesman-Review's Northwest Passages community forums series -- which helps to offset the costs of several reporter and editor positions at the newspaper -- by using the easy options below. Gifts processed in this system are not tax deductible, but are predominately used to help meet the local financial requirements needed to receive national matching-grant funds.
Subscribe to the sports newsletter
Get the day's top sports headlines and breaking news delivered to your inbox by subscribing here.
---