Sports
A Grip on Sports: Seattle says goodbye to Felix Hernandez is the most fitting way imaginable
Fri., Sept. 27, 2019 A GRIP ON SPORTS • It's pretty simple. On this Friday morning, we come to praise the King, not to bury him.
•••••••
• It was an emotional evening Thursday at T-Mobile Park. Some 10,000 yellow-clad denizens of the expanded King's Court filed in to watch Felix Hernandez's last game in a Mariners' uniform.
They were part of a disappointing – but understandable – crowd of some 20,000, less than half the stadium's capacity. Understandable because the Mariners have become difficult to watch in this, their self-proclaimed "step-back" season. But disappointing because Hernandez has been the heart and soul of the franchise for more than a decade, a pitcher of unmatched talent whose career has epitomized the franchise's history.
Some incredible ups but, in the final accounting, somewhat disappointing.
The "why" behind both are debatable, but it's a reality. As Felix exits stage left, a showman until the end, we are left wondering what could have been.
Last night wasn't about that, of course. The Mariners made it a celebration of a career and if there is one thing this franchise is able to do at a Yankee level, it's celebrate the past.
The King's Court was the centerpiece this time, with the three levels down the left-field line packed with adoring acolytes ready to chant "K" over and over one last time.
Felix obliged three times and each was met with cheers on an Edgar Martinez game-winning-double level.
But nothing met the decibel heights of how Felix's last full inning on the Safeco/T-Mobile mound ended. Bases loaded, two outs, a shot to left. And a Dylan Moore catch that, while awkward looking, was anything but in Felix's mind's eye. It was probably the prettiest catch he's ever seen and he celebrated like it, throwing both arms ups, screaming and meeting Moore in the middle of the infield en route to the dugout. Oh ya, a couple of four-letter adjectives were thrown in as well, clearly visible on the TV screen.
Big @%#&*$ deal.
Felix was going out just has he had pitched his entire career: his way. And the M's way. After all, what other pitcher in franchise history had produced more great starts with less offensive support than Felix? I'll wash my car why you try to come up with another name. Heck, I'll even wax it. You aren't finding one.
That's been part of Felix's Mariner legacy as well. The lack of support.
Though the M's had some potent bats in the lineup during Hernandez's 15 seasons, bats like Ichiro Suzuki, Adrian Beltre, Robinson Cano, Nelson Cruz and the guy playing third base – and crying with Felix – last night, Kyle Seager, they never seemed to give him the runs other pitchers received.
We've all seen the numbers. They are staggering. And sad. Despite eight seasons with an earned run average of less than 3.50, Felix still never won more than 19 games in a year and averaged a hair more than 11. He deserved better.
He won one Cy Young Award (2010), could have won two more (he finished second in 2009 and 2014, the latter a travesty) and was the most dominating pitcher of his generation for nearly a decade.
And that's the rub.
As good as Felix's career has been, it feels wasted. In more than one way. Yes, the franchise is partly to blame. In his 15 years, the M's were a better-than-.500 team just four times. They burned through 10 managers in that time and about a dozen roster configurations, all trying to earn a postseason berth. Nothing worked.
And, rarely, did Felix. It's part of his legacy as well. No one has ever mentioned the talented righthander in the same sentence with "gym rat." When he was young, Hernandez relied on his magical right arm and his unsurpassed imagination to overpower, fool, dominate and embarrass hitters. As he aged, his work habits didn't, leading to behind-the-scenes grumbling – and reduced effectiveness. By the time Felix came to realization of what was needed, it was too late.
It's sad to think what Felix could have done if he had dedicated himself to fitness in the same way as, say, Mariano Rivera, the first unanimous choice for the Hall of Fame.
Maybe the past three years wouldn't have happened. Maybe last night would have been just another start in a career – Felix is 33 – that would last another seven or eight years. Maybe. But it's also not reality.
The reality is Felix Hernandez was the best pitcher ever to don the Mariner uniform. He was the best showman to ever ascend the Safeco/T-Mobile mound. He was, simply, the best.
•••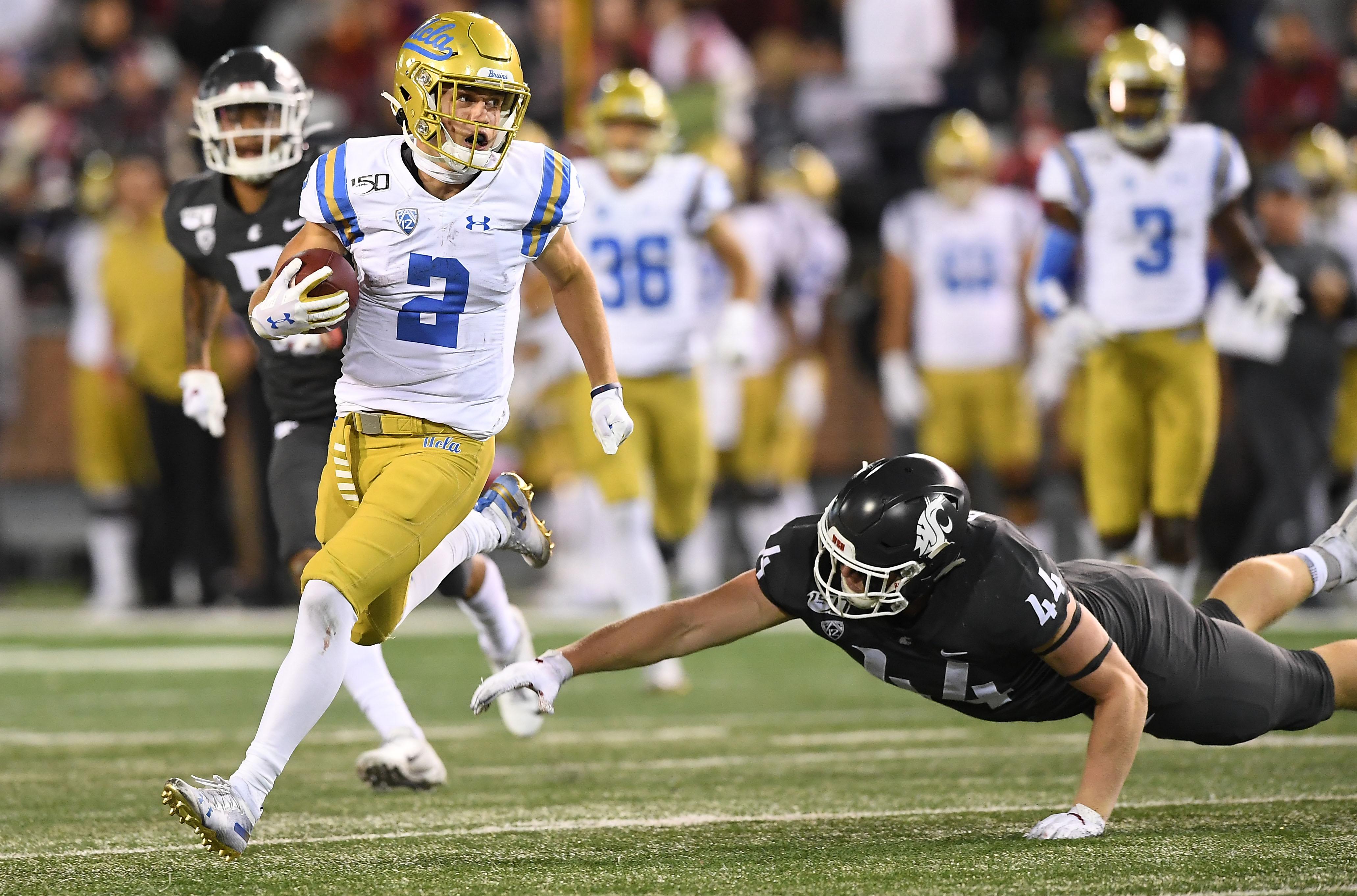 WSU: The loss last week against UCLA has many questioning the efficiency of the Cougar defense. Which is why Theo Lawson has a mailbag this morning and Dan Thompson takes a look back at the Cougar defense, circa the past few years. … Neither Utah or Washington State can afford a loss this week, but considering the Utes' preseason hopes, it is probably even more important to them … The preview of HBO's series on the Cougars is out. … Elsewhere in the Pac-12, the conference has decided not to sell part of its network arm to an investment company. … The future non-conference schedules include some matchups with SEC schools. … The most high-profile game is in Seattle, where Washington will host USC. Both teams still harbor national hopes, but a loss eliminates one. The Trojans are an injury away from playing a walk-on quarterback. … California hosts Arizona State tonight and the Bears have a big advantage being home. … Stanford will try to get back on track against Oregon State. … UCLA has to bounce back from a wild win on the road. It won't be easy in Arizona. … With Oregon and Colorado having byes this week, each is trying to improve part of their game. … In basketball news, Colorado has one goal.
EWU: Another football player will enter the Eastern Washington University Athletics Hall of Fame this weekend. Ryan Collingwood spoke with Dario Romero about the honor. … Ryan was also honored to speak with Larry Weir yesterday for the latest Press Box pod. … Around the Big Sky, there are a couple of interesting games, including Northern Arizona and Montana State hooking up. … Montana and UC Davis are both ranked, which means something. … Idaho State has had to rebuild its offensive line. … Weber State has a tough non-conference game with Northern Iowa.
Idaho: The Vandals dominated Eastern up front, especially in the first half of last Saturday's win. Peter Harriman looks at two of the offensive linemen that helped make that happen. … Former UI linebacker Kaden Elliss was put on injured reserve by the Saints.
Preps: The football weekend is stacked with fun games, most of which Dave Nichols and Sam Adams spar over in their Pick Six feature. … We have roundups from last night's action in volleyball, slowpitch and soccer.
Seahawks: If you get upset at some of the Hawks' play calls, you are not alone. … Chris Carson has some help with his fumble issues. … How has the rookie class been doing?
Mariners: There really isn't anything to pass along besides Felix Hernandez's last Mariner start. … Wait, the franchise is going to pour some more money into T-Mobile Park. And the team expects a step forward from Yusei Kikuchi.
•••
• We will be on the radio this afternoon, filling in for Dennis Patchin on 700 ESPN. You can listen here or watch here as we join Rick Lukens from 3 to 6 p.m. Until then …
Subscribe to the sports newsletter
Get the day's top sports headlines and breaking news delivered to your inbox by subscribing here.
You have been successfully subscribed!
There was a problem subscribing you to the newsletter. Double check your email and try again, or email
webteam@spokesman.com
---