Sports
A Grip on Sports: It may have been cold outside, but watching the Seahawks roll over Arizona warmed Northwest fans at least a bit
Mon., Sept. 30, 2019 A GRIP ON SPORTS • Did anyone else look outside yesterday about 2 p.m. and wonder if the calendar was lying and it was really mid-December? And then turn back to the television, watch Chris Carson run over a couple of Cardinals and cement that thought?
•••••••
• The Seahawks played playoff-caliber football yesterday. They played playoff-caliber defense, playoff-quality special teams and playoff-level offense. Against a team, sure, that has about as much chance of sniffing the playoffs as our tomatoes have of surviving this month.
No matter. After the "here-you-take-it" loss to New Orleans last weekend, Seattle needed to show it is capable of dominating a game. It did just that – though dominating is probably on the high-end of ways to describe the outcome. Other words that might work include "surviving" and/or "outlasting." Up until Chris Carson ran over, like, six dudes en route to a first down, the outcome still seemed in doubt.
Or maybe it was that way until Luke Willson made a juggling, diving catch of a Russell Wilson fourth-quarter pass (a catch made immaterial, actually, by a defensive holding call on the Cardinals.
Yeah, that Luke Willson. The prodigal son who returned only this week from exile in Oakland – among other places. He was another piece of an offense that seemed more in tune. And held on to the ball.
The offense still had its flaws – I couldn't help but wonder how Mrs. Schottenheimer felt about a few of her husband's play calls early on – and the defense still allowed receivers to run free way too often, but Sunday's win was enough to warm a Northwest football fan's heart. It was needed to, considering the weather outside.
• Mike Leach was raked over the coals throughout the Twitterverse yesterday for something he said. It's not unusual. It's a combination of Leach saying things he really shouldn't and the hypersensitivity of critics – a pungent combination.
And many of the criticisms yesterday stunk.
You can argue all you want Leach's description of his team and whether a college football coach should use words like fat, dumb and entitled when referring to his players. That's a legitimate argument.
But was obvious over the past couple days folks didn't watch all of Leach's comments, or at the very least read all of Theo Lawson's coverage of his short postgame remarks. Because they didn't, they jumped to the conclusion Leach was blaming the players for what he saw as a failure to prepare. That's not entirely true. He put the ultimate blame on the shoulder of the coaching staff, including himself.
"Coaching-wise, we've failed to get through to them," he said after his well-reported rant about softness and pouting. "I didn't see too much pouting among the coaches, but collectively – it starts with me – we've failed to get through to them. We've let them evolve into a soft team. And they are soft."
• One player who spent a year in Pullman and didn't grow soft was Gardner Minshew. The quarterback once again caught the nation's fancy by helping the Jacksonville Jaguars rally in Denver for a last-second win.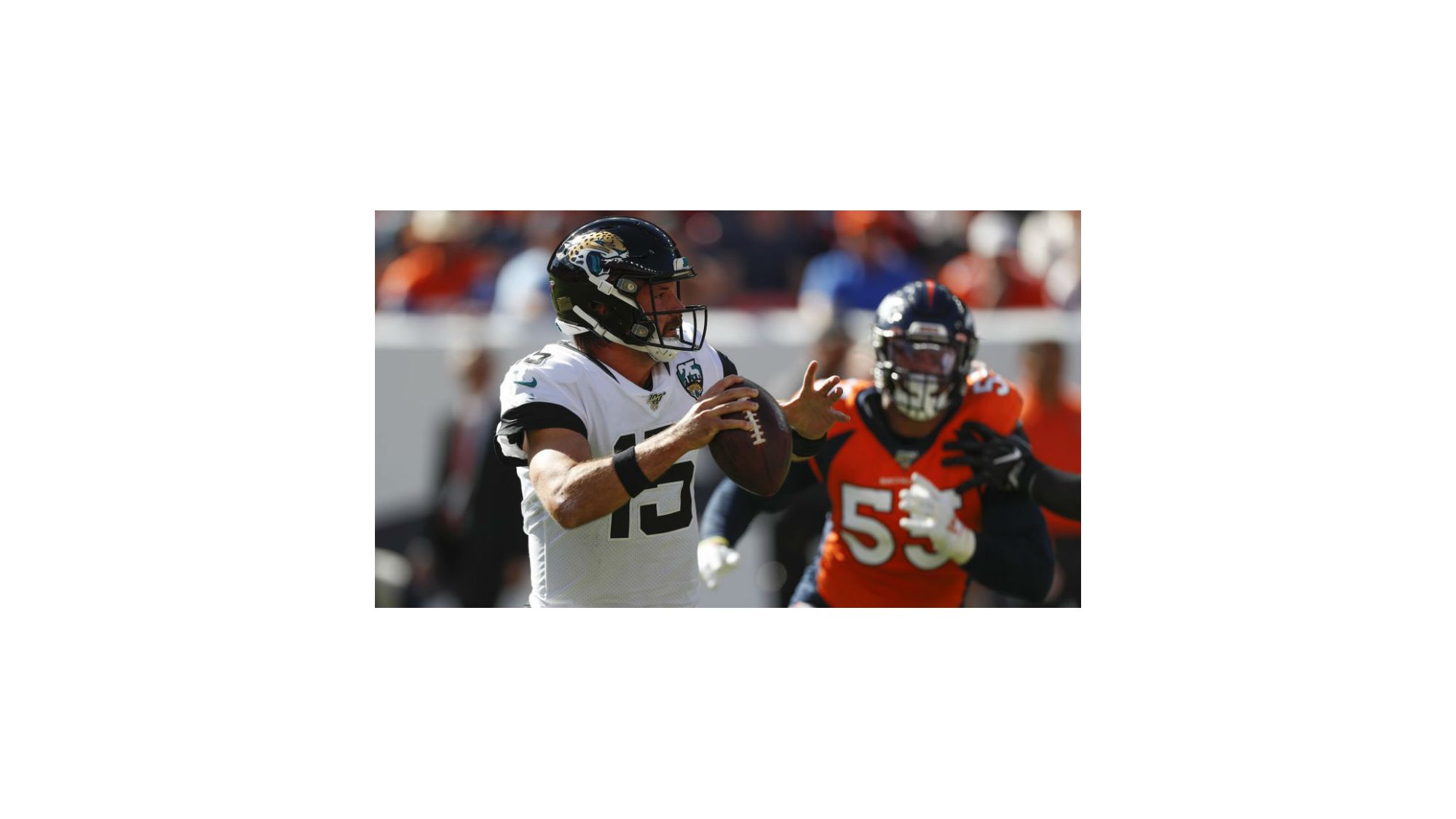 The game was on the same time as the Seahawks, which meant it was a turn-over-in-commercials situation in many area households, but what we saw was incredibly fun. And, thanks to the staggered start of the late games, we were able to watch the last few minutes in their entirety.
Minshew did Minshew things, including dancing around the pocket to avoid rushers and throw a key touchdown pass. He also took a couple of big hits and bounced back. And he completed a couple of key late-game third down passes that allowed the Jaguars to take the lead not once, but twice in the fourth quarter.
Playing quarterback isn't solely about the physical tools. It is about making plays, no matter how that happens. It is about finding a way to score enough points to win. That's what Minshew did last year for Washington State. He did it 11 times. And he is finding ways to continue to do it for Jacksonville thus far this year.
•••
WSU: Theo uses his time on Sundays for looking back at Washington State's previous game. Or watching Minshew play. … He also takes the time to vote in the Associated Press poll, even if the Cougars aren't included anymore. … Elsewhere in the Pac-12, there are already way too many injuries of key players. … Washington learned some things from its win over USC. The Trojans need to learn some lessons as well. … Utah feels much better after the win over Washington State. … Oregon is doing well statistically and in the polls. … Oregon State has another chance to earn a conference win, what with UCLA on tap this weekend. … Colorado is back in action this weekend. … Arizona was missing a couple key players, but didn't miss a beat. Will they return this week? … Arizona State returned to the AP poll. … California governor Gavin Newsom signed the bill that will allow the state's college athletes to profit off their likeness starting in 2023.
Seahawks: There was a lot to like about the Hawks' win Sunday, though none was probably easier than seeing Jadeveon Clowney pick off a screen pass with one hand and return it for an early touchdown. Talk about setting a tone. … Will Dissly suffered a season-ending injury last year in Phoenix. This year he was the Hawks' top receiver. … Carson's performance was just what the offense needed. … Larry Fitzgerald is special.
Mariners: The season is over. The M's finished 68-94. It could have been worse. Much worse.
Sounders: After playing more than 90 minutes without anyone scoring, Jordan Morris figured out a way to put the ball into the net, giving Seattle a 1-0 win over San Jose.
•••       
• Baseball's regular season is over. The postseason start this week. And the offseason, including the managerial carousel. There are already five openings. That's to be expected. What's not is there is already a college football head coach opening, at Rutgers. It's not even October and a coach has been fired. Wow. Until later …
Local journalism is essential.
Give directly to The Spokesman-Review's Northwest Passages community forums series -- which helps to offset the costs of several reporter and editor positions at the newspaper -- by using the easy options below. Gifts processed in this system are not tax deductible, but are predominately used to help meet the local financial requirements needed to receive national matching-grant funds.
Subscribe to the sports newsletter
Get the day's top sports headlines and breaking news delivered to your inbox by subscribing here.
---