Sports
A Grip on Sports: It didn't happen in a major league park, but our favorite baseball memory can only be shared one day a year
Wed., April 1, 2020 A GRIP ON SPORTS • Are you good or bad at April Fools jokes? Why am I asking? No reason. Just wondering. Nature seems to be pretty good at them, though, if March 31 is any indication.
•••••••
• Yesterday was tough. Stuck at home, graupel (a word I learned only this year), snow, rain, wind. And then an earthquake that shook the house and scared the dogs.
Mother Nature's April Fools' Day joke, 24 hours early.
Like most April Fools' jokes, there was nothing funny about it. Though there was this one time …
It was a mild winter day in 1986. A friend of mine was hoping to get a look with the Mariners as a pitcher that spring, so he called and asked me if I would catch a bullpen. He had been working in the basement of the University Mall all winter – I had filled in a couple times when his usual catcher was busy – and wanted to get out in the sun.
As always, I said yes. Can you meet me up at Ferris at 1, he asked. It should be about 45 degrees by then. Sure. The sun was out, so it made for a decent early February day, something we don't get around here all that often.
After finding my catcher's mitt – I still had the Rawlings I used in college back then – in my son's room, and putting on a ratty WSU sweatshirt I usually wore while raking fall leaves, I headed out. At the last moment I remembered an important piece of personal protective gear and made sure it was in place. Lucky thing, too.
The parking lot at KSPS was pretty empty when I pulled up, just a beat up Corvair sitting by itself and my buddy's red Corolla. I reached into the back of my Datsun pickup, grabbed my bag with all my gear, squeezed my way through the locked gate and headed for the home dugout. Out beyond the outfield, in front of the tall pines in left, a solitary figure in a hooded sweatshirt, was running. Nothing unusual about that.
"Did you notice the weird guy running in left," my buddy asked me as I walked up.
"What ya mean?"
"He's barefoot," my buddy said, pointing. I looked. He was right, though I hadn't noticed it at first, him being so far away and all. It looked like the guy was running barefoot.
"That is odd," is all I could think of to say as I put on my gear. A couple minutes later my buddy was loose and ready to throw. Not well, though. Being outside didn't seem to agree with him. His fastball didn't have its usual hop, his curveball traveled about 57 feet at most – I thanked God I had remembered that important piece of protective gear or I may never had another child – and his slider wasn't sliding.
It was after another of his curveballs got by me I noticed the stranger had stopped running and was standing behind the backstop on the first-base side of home.
He was huge. About 6-foot-5, I guessed, and broad. He was clad in a Harvard sweatshirt that looked as if it was older than me, a pair of sweat pants you could only get at K-mart and, as my buddy had pointed out, no shoes. Barefoot. But that wasn't what was odd about him. All I really noticed was his eyes. Well, and his beard, which stretched down to the V in Harvard. But his eyes were special. Deep blue. Piercing. Old.
Then he smiled and whispered something. I bent over to pick up the ball sitting against the backstop and said, "What?" Articulate in every situation, that's me.
"I miss baseball," he said quietly.
"Me too," I answered, smiling. "I can't wait 'til summer."
He mumbled something about summer being a construct or some such nonsense, but before I could respond he spoke up again.
"Can I throw a few?"
I turned and looked at my buddy. He was tired, that was obvious. And unhappy with his bullpen. He shrugged.
"Sure," I said. "Just don't hurt me." See, articulate and funny.
The stranger smiled and walked around the backstop. He grabbed my extra infielder's glove from my bag. As he did, I tossed the ball back to my buddy. "I wonder if your cleats will fit him," I said.
"No way. Did you see those feet? Size 14 at least."
"Hey," I said as the stranger walked toward us, "you got shoes?"
"I used to wear just one," he said, smiling, "but I've thrown barefoot before."
"You pitched?"
"A little," he said, a wistful smile and a faraway look on his face, "a long time ago."
Not knowing how to answer that, I asked, "need to stretch?"
"No, I'm good. Been running for about an hour."
I grunted an OK, walked back toward the plate and tossed him the ball. He stood on the mound, toeing – literally – the rubber and tossed it back. Even though he hadn't thrown at all and he was just getting his arm loose, the ball hummed in. The soft easy toss would have hit 85 on the gun, no problem. Everyone of his warm-up tosses did.
"Better take it easy," I said, "it's cold out here."
He smiled. "I am."
Crap, I thought. I forgot my pad for my hand. This guy can bring it.
"I'm ready," he said, smiling again and motioning with the glove. "Get down."
The one thing I remember about that moment was how serene he looked. Those eyes were no longer old looking. They were alive. Almost glowing. I could see them from 60 feet away. I pulled my mask down and got down in a crouch.
The stranger wound up. Slowly. Methodically. Rocking back, he seemed almost out of balance. But his big feet seemed to grab the rubber, his toes digging into the frozen ground just enough to keep him on track. As his weight moved back toward the plate, so did his right arm. And the ball appeared. Small, like a dime. It hit my glove with the force of a bullet.
"Damn" was all I could say. That hurt.
"Sorry," he said, smiling. "It's been a while. Usually I can hit the webbing, not your palm."
I didn't know whether he was joking or not. Somehow I doubted it. I tossed the ball back. It was going to be tough to type tomorrow, I thought, with swollen fingers but I got back in my crouch.
He wasn't lying. Of the next 10 pitches, nine of them hit my glove perfectly in the web, straining the old leather, sure, but not hurting at all. He was throwing over a hundred, I was sure, because I had caught a hundred before and it was nothing like this. He didn't even seem to be straining.
My buddy was sitting in the third-base dugout, one cleat on, one off, just watching. The look on his face reeked of "if-guys-in-the-bigs-throw-like-this-I'll-never-make-it" self pity.
By about the eighth pitch, the stranger seemed unhappy though. I could tell. All catchers can tell.
"You OK," I asked, once again showing off my depths of articulation.
"I'm a little off," he answered. "It's been a couple years. Mind if I try something?"
"A breaking ball," I asked.
"No. A little different windup."
"Sure."
I got down in the crouch one more time. The stranger closed his eyes, took a deep breath and held it. And held it. And let it out, slowly. He rocked back, reached back a bit farther and, without ever opening his eyes, whipped his arm toward home. The ball disappeared. Literally, I think. But it really didn't, because it hit my glove with a force I had never felt before. At the time I thought it was was like catching an arrow from Darrell Pace. The ball had pierced the air, and quite possibly the space-time continuum, on the way to the plate.
It scared me. And hurt like a mother.
I turned to look at my buddy. He wasn't in the dugout. I heard a door slam, a car start and noticed his Corolla leaving the parking lot. He was gone.
In slow motion my head turned back toward the mound. The stranger wasn't there. He was about 10 feet in front of me, walking purposely toward the plate.
He stopped.
"Thanks," he said. "That's all I need. That felt right."
I struggled to say anything. So much was in my head. The speed. The quiet. The pain in my left hand.
"How," I struggled to ask, articulate to the end.
The stranger smiled. "I get asked that a lot. Just a gift, I guess. By the way, I owe you something for letting me throw."
"No," I said, starting to get feeling back in my left thumb. "That's OK. I catch because I love it. I never take anything. Besides, I'm pretty sure you don't have a wallet on you."
He laughed. "You're right. But I must give you something. It's required." The smile left his face. He seemed to be thinking. Then he smiled again.
This time the smile seemed to warm me all over.
"Once, long ago," the stranger said, "I received a gift. I pass it along to you. It is …"
He spoke for a couple minutes more. I listened, enthralled. My mind was at ease. The pain left my left hand. My body felt light. Everything was quiet.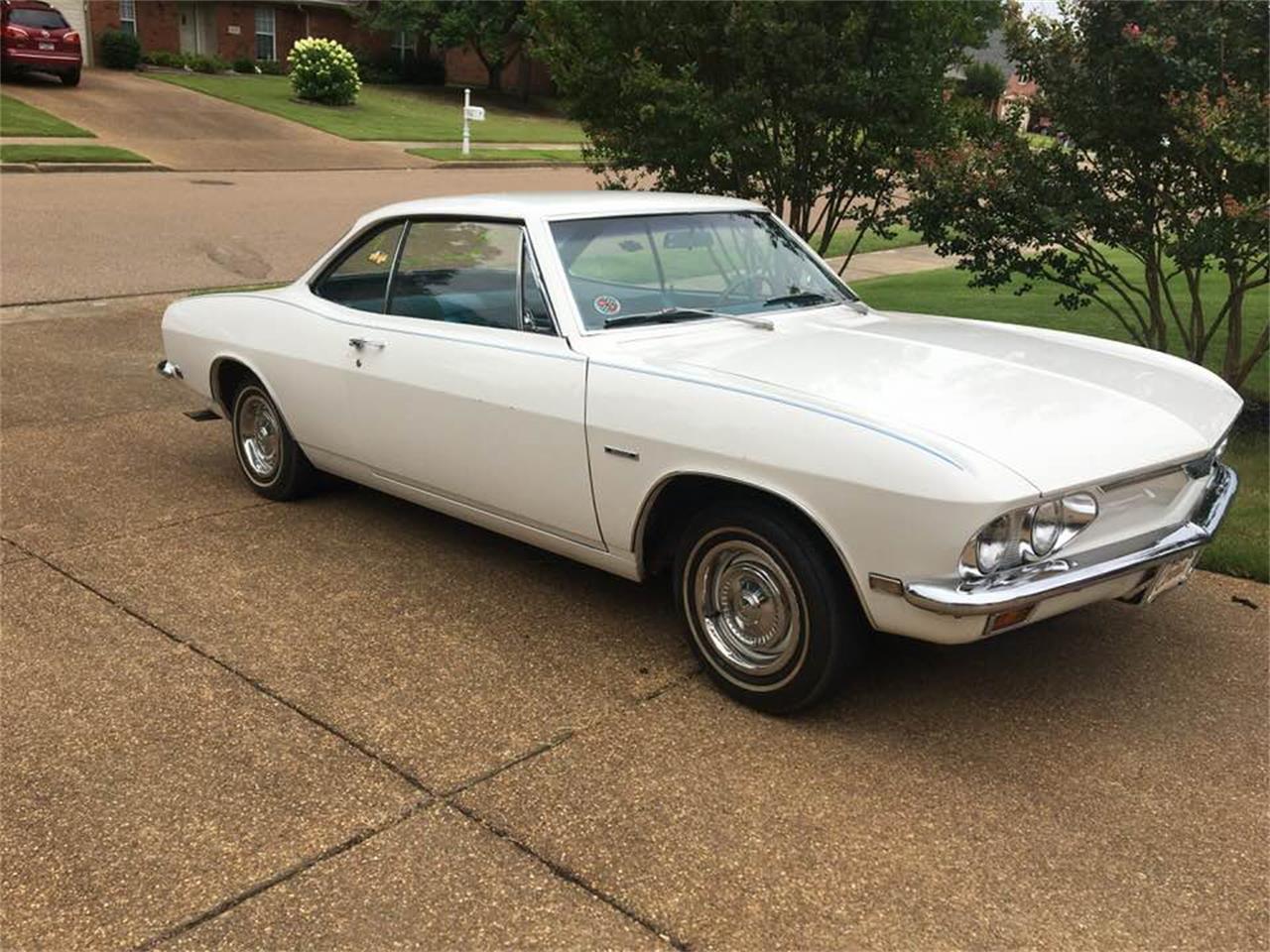 When he was done speaking he held out his right hand. We shook. He handed me my glove, said goodbye and walked toward the parking lot. As I was gathering up my gear, putting the mask and chest protector in my bag, I saw him get in the white Corvair, reach down for what I presumed was the key, and start the engine. His head turned my way one more time, and he thrust his left hand out the driver-side window. He waved. I slowly waved back.
The gears ground a bit as he backed out. He seemed unsure of himself in the old car. But he got it figured out, pulled out on to Regal and disappeared toward Lincoln Heights. I like to think he stopped at McDonald's for a burger, but who knows.
I was in a bit of a shock. The weather had turned a bit. It was getting cold. I kneeled there, putting things in my bag and remembered back to catching bullpens in college. A former Angel pitcher, Paul Hartzell, used to pay me $20 for a session. It was a lot of money in those days, so I took it. But it was nothing to what that stranger paid me that February day.
Nope. He explained to me he once came upon a small, ancient man standing by a small Renault on a dirt road in Nepal. The man had a flat tire. The stranger said he changed the flat for the man. When the stranger was finished, the man told him he couldn't pay him but he had a small gift he would like to share.
And the stranger passed the gift on to me that cold day in 1986. All because I let him throw a dozen pitches or so. It's a gift I still have today, though I won't get to use it, hopefully, for many more years.
See, what that man in Nepal had given the stranger was the secret to total consciousness. The stranger explained it all to me, passing on the gift, and told me I would understand it on my deathbed. Honestly, I can wait.
But that day I couldn't. I had to know his name. As he was walking away, I screwed up the courage to ask. He turned back toward me and smiled once more.
"It's Hayden," he said quietly. "But my friends call me Sidd."
•••
WSU: Back to these days, Theo Lawson passes along the news former Washington State corner Sean Harper Jr. has agreed to terms with the BC Lions of the CFL. … Around the Pac-12, Larry Scott is concerned about the future. … This much is clear. The virus-induced changes will be with athletic departments for a while. … New Washington coach Jimmy Lake doesn't want to rule out spring football just yet. … Colorado players are getting creative in their workouts. … Utah's Britain Covey is healthy and ready to get back to football. … Sabrina Ionescu won another award. … It took a while for some basketball players overseas to make their way back home. … We have more in the section below, but recruiting is weird right now. … Arizona is going to have to do some as freshman Zeke Nnaji turned pro yesterday.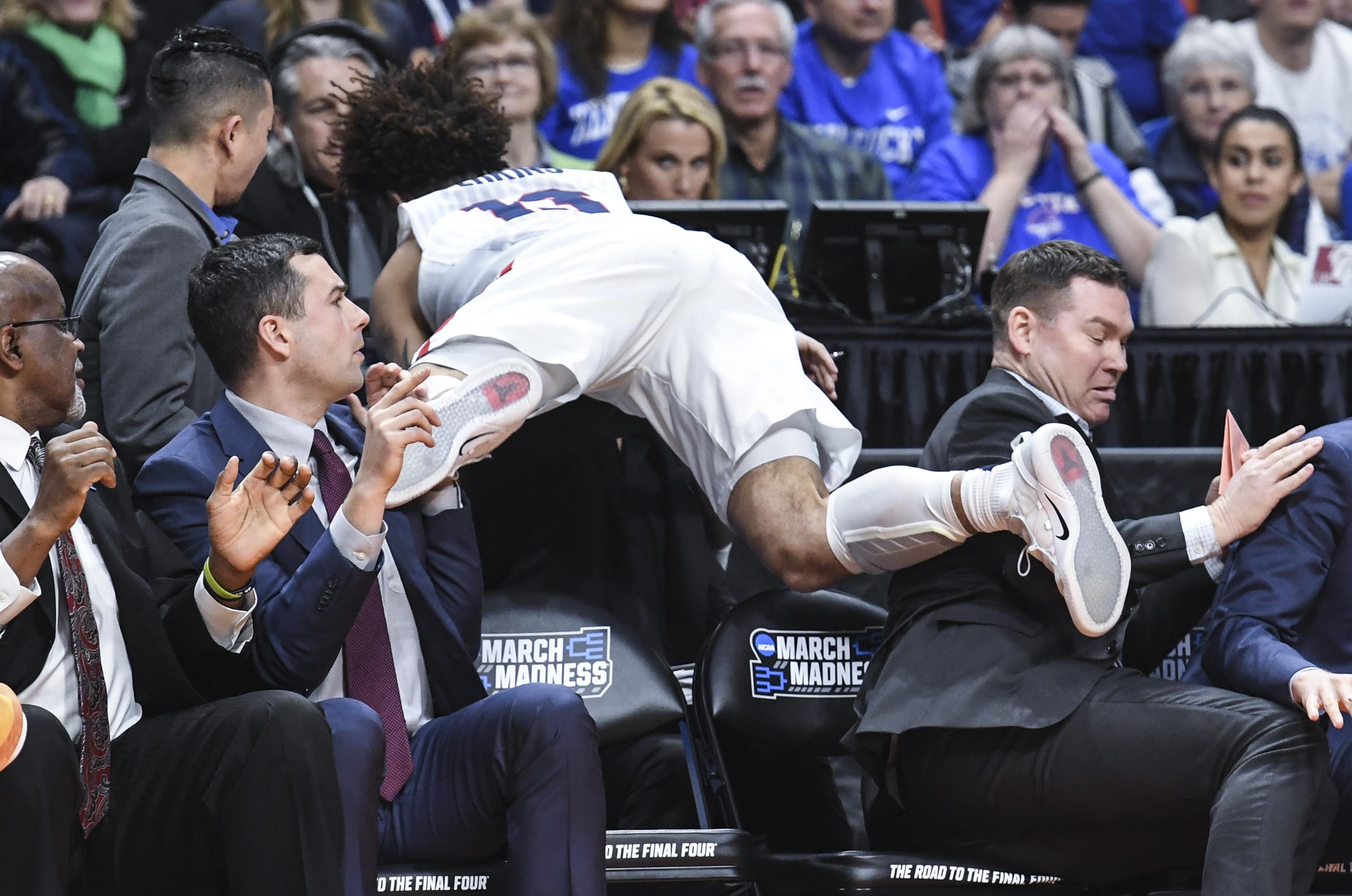 Gonzaga: College basketball recruiting is getting wild these days. Jim Meehan talked with Tommy Lloyd and Brian Michaelson how about how different it is this year. … Jim also talked with Larry Weir yesterday for the latest Press Box pod. … Around the WCC, Portland's Chase Adams has a story to tell.
Preps: With schools still on hiatus, the IHSAA has lengthened the period without athletics until April 20 at least. Dave Nichols has the story.
Seahawks: The Hawks cleared more than $5 million in cap space yesterday by releasing two players. … An agent for many NFL players went public yesterday with the death of his parents due to COVID-19. Sadly, he probably won't be the last person doing this.
Mariners: Marco Gonzales is happy the players and baseball made a deal but hopes, when the season begins, the safety of the players comes first.
Sounders: When will the MLS season begin again? No one knows. But the Sounders players hope it is as soon as possible.
•••
• Hope you enjoyed my trip down memory lane today. I swear every word of it is true – to the spirit of this first day of April. Until later …
Subscribe to the sports newsletter
Get the day's top sports headlines and breaking news delivered to your inbox by subscribing here.
---