A&E
Dorothy Dean presents: This eggs-cellent sandwich recipe is lusciously creamy, over-the-top delicious
Mon., April 13, 2020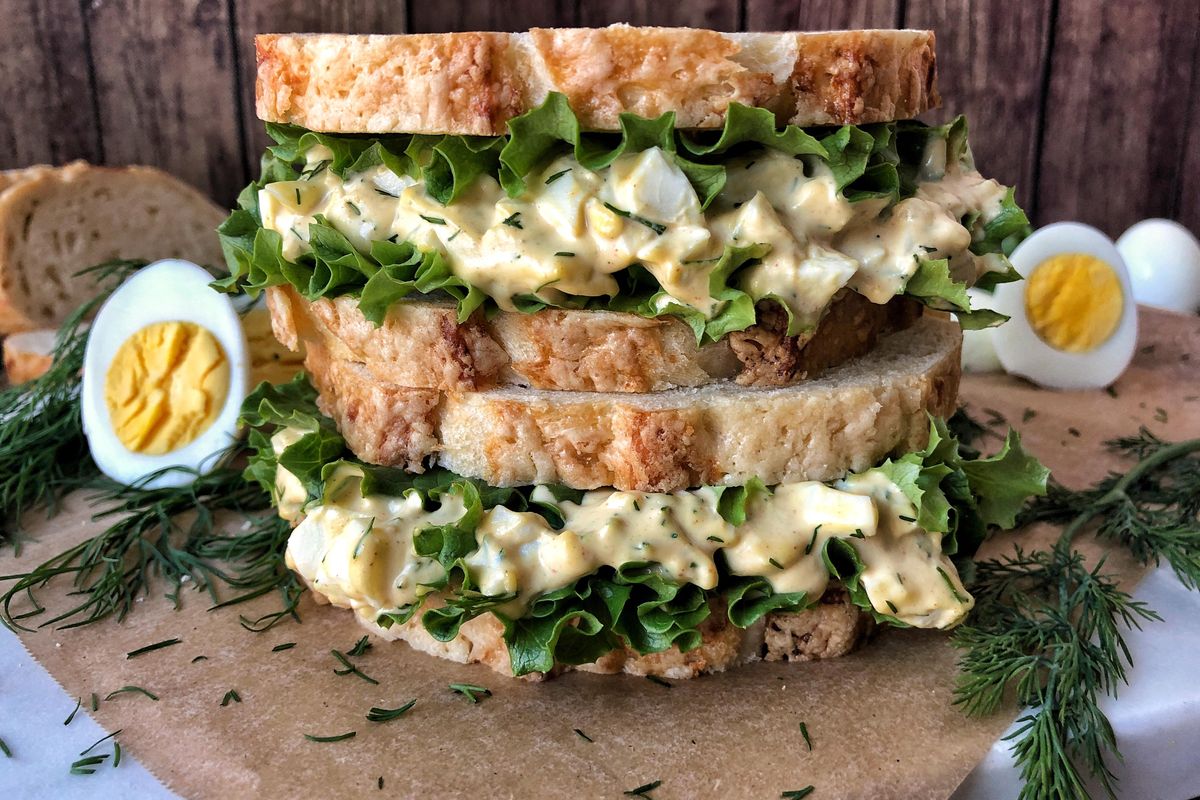 This egg salad recipe includes black pepper, paprika and cayenne, which add a delicate pop of heat. (Audrey Alfaro / For The Spokesman-Review)
If your weekend was spent making baskets of goodies with chocolate-shaped bunnies, there's a good chance your fridge has a plethora of dyed and decorated Easter eggs in it.
And if you're wondering what to do with them, I have just the answer: Transform them into the tastiest egg salad you've ever had. (Yes, the tastiest. And, yes, it's better than your mom's.)
The egg salad basics (hard-boiled eggs, mayo and mustard) get a flavor overhaul with the bright and fresh additions of lemon and dill, zesty Dijon mustard and bites of texture from dill relish. It's seasoned with black pepper, paprika and cayenne, which offer a delicate pop of heat.
It's over-the-top delicious and lusciously creamy, which comes from mashing the yolks and mayo together until silky smooth. Fun fact: National Egg Salad Week begins the Monday after Easter.
When making your sandwich, any bread will do. And a tip to keep your bread from getting soggy: Sandwich the egg salad between lettuce leaves. This is especially helpful when preparing them ahead of time.
It's also great on avocado toast for breakfast, as a snack with crackers, or amazing on a BLT.
This recipe can be easily doubled, as it'll last for as long as five days in the refrigerator. And you can certainly tweak it to suit your taste and make it your own.
Egg Salad Sandwich
8 eggs, hard boiled and peeled
1/2 cup mayonnaise
1 teaspoon Dijon mustard
1/4 teaspoon lemon juice
1/4 teaspoon black pepper
1/4 teaspoon paprika
Pinch or two of cayenne
2 tablespoons fresh chopped dill
1 tablespoon dill relish
For serving: bread, lettuce or crackers
Cut the eggs in half and remove the yolks to a medium-sized bowl. Chop the whites and set them aside.
Mash the yolks with mayonnaise, mustard, lemon juice, pepper, paprika and cayenne until smooth and creamy.
Add in the chopped egg whites, dill and dill relish and stir well.
Serve on bread over lettuce or alongside crackers.
Audrey Alfaro can be reached at spoonandswallow@yahoo.com.
Local journalism is essential.
Give directly to The Spokesman-Review's Northwest Passages community forums series -- which helps to offset the costs of several reporter and editor positions at the newspaper -- by using the easy options below. Gifts processed in this system are not tax deductible, but are predominately used to help meet the local financial requirements needed to receive national matching-grant funds.
Subscribe to the Spokane7 email newsletter
Get the day's top entertainment headlines delivered to your inbox every morning.
---