Sports
A Grip on Sports: Money issues are at the root of most college athletic department's worries these days
Sat., April 18, 2020 A GRIP ON SPORTS • There is one school of thought the answer to every question in sports is money. It's hard to argue.
•••••••
• The most interesting story in The Spokesman-Review this morning is about the financial hole college athletic departments are finding themselves in due to COVID-19 cancellations. Well, it is, unless it's this one from editor Rob Curley on Los Angeles Dodgers pitcher Blake Treinen. But I digress. Back to the money.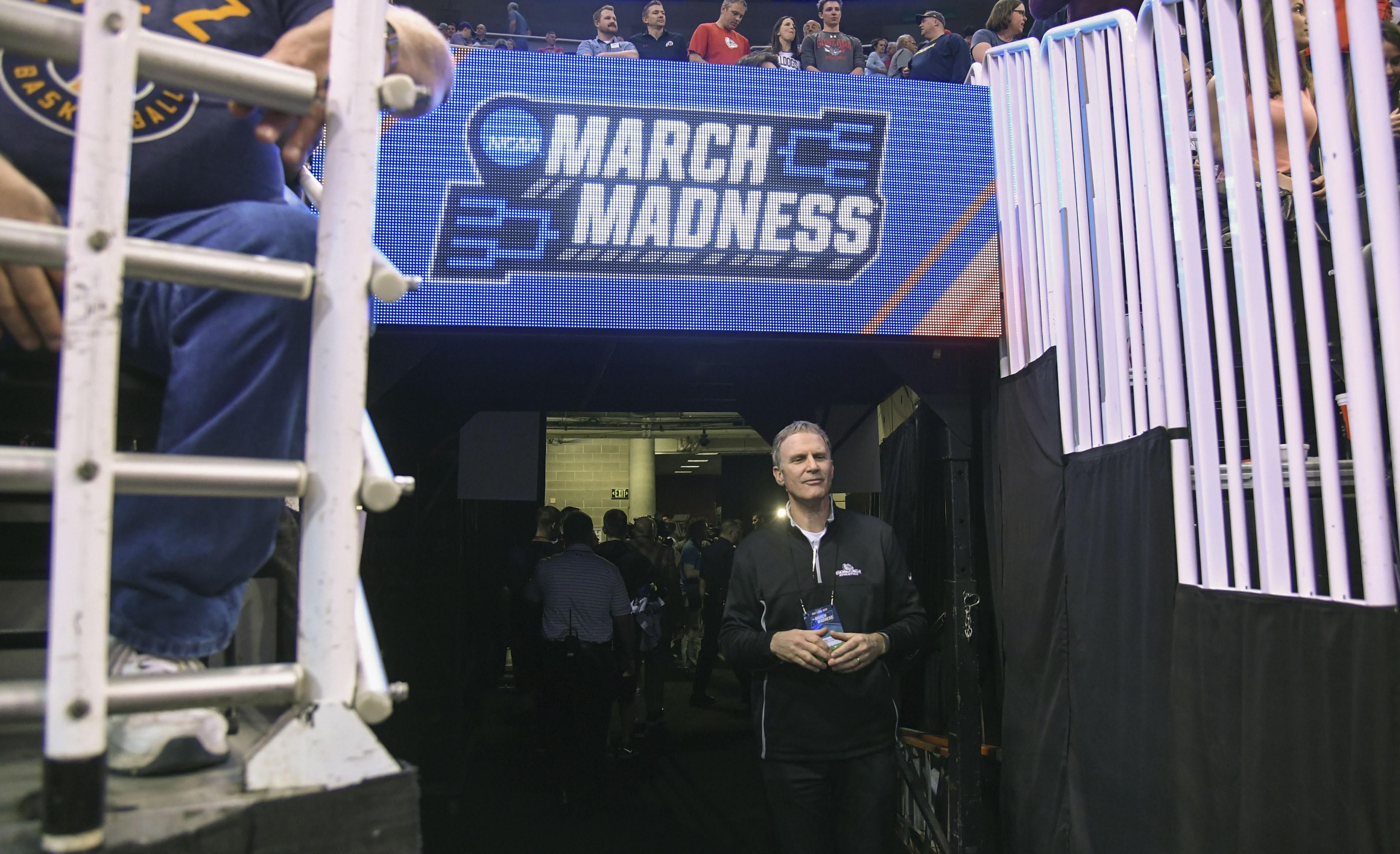 See, sports editor Ralph Walter sent each reporter who covers one of the Division I schools in our area into the offices of the athletic director – figuratively, of course, in these times of quarantine and social distancing. They each asked the folks in charge about the coronavirus-induced financial issues, especially in the wake of schools elsewhere already dropping non-revenue sports.
Will the same thing happen here? What contingency plans are being made? Is there anyway to get out of the hole?
You'll have to read the story to get their answers. I wouldn't presume to paraphrase their responses other than to say it's not good – but you already knew that. The one element that hit me was Washington's Pat Chun saying he's not really trying to come up with contingency plans currently in the event the football season never happens. He says that scenario would be "destructive to our athletic program."
The first word that pops up when you run "destructive" through Word's dictionary is "destroying," which sound like the description of the god in "Ghostbusters." Or the title of a bad Arnold Schwarzenegger movie. "COVID the Destroyer" probably won't make the marquee anytime soon.
And the schools' athletic budgets probably won't balance anytime soon either, what with the NCAA already announcing a cut in this year's tournament payout somewhere in the neighborhood of 70 percent.
There are a lot of stories to cover between now and when life begins to return to something akin to normalcy, but I would argue nothing in college athletics is more important than this. Money is what drives every sport, from football and its budget-building crowds and TV payouts to those sports in which only parents, friends and someone looking for quiet ever attend.
As Deep Throat kept telling Woodward and Bernstein back in the Watergate days, follow the money. It always leads you to the answers.
• Professional athletes' salaries are also coming under the knife, or will be soon.
The NBA is slicing paychecks beginning in mid-May and the MLS is contemplating a similar strategy, all due to lost competitions and the ensuing revenue.
• Yes, I watched the first part of the WNBA draft last night. Even made pizza while it was on. Seemed like a good accompaniment.
The virtual nature of the draft was a bit off-putting, especially the occasional technical glitch and the delay between the interview questions and the answers. Other than that, though, the enterprise was a great sneak preview for next week's NFL draft.
I have one prediction. The competition among the NFL draftees and their families to put together the most elaborate interview backgrounds will be intense. And probably critiqued by someone on ESPN. Maybe the network could hire Frank Caliendo do it as John Madden or something. Now that would be fun.
•••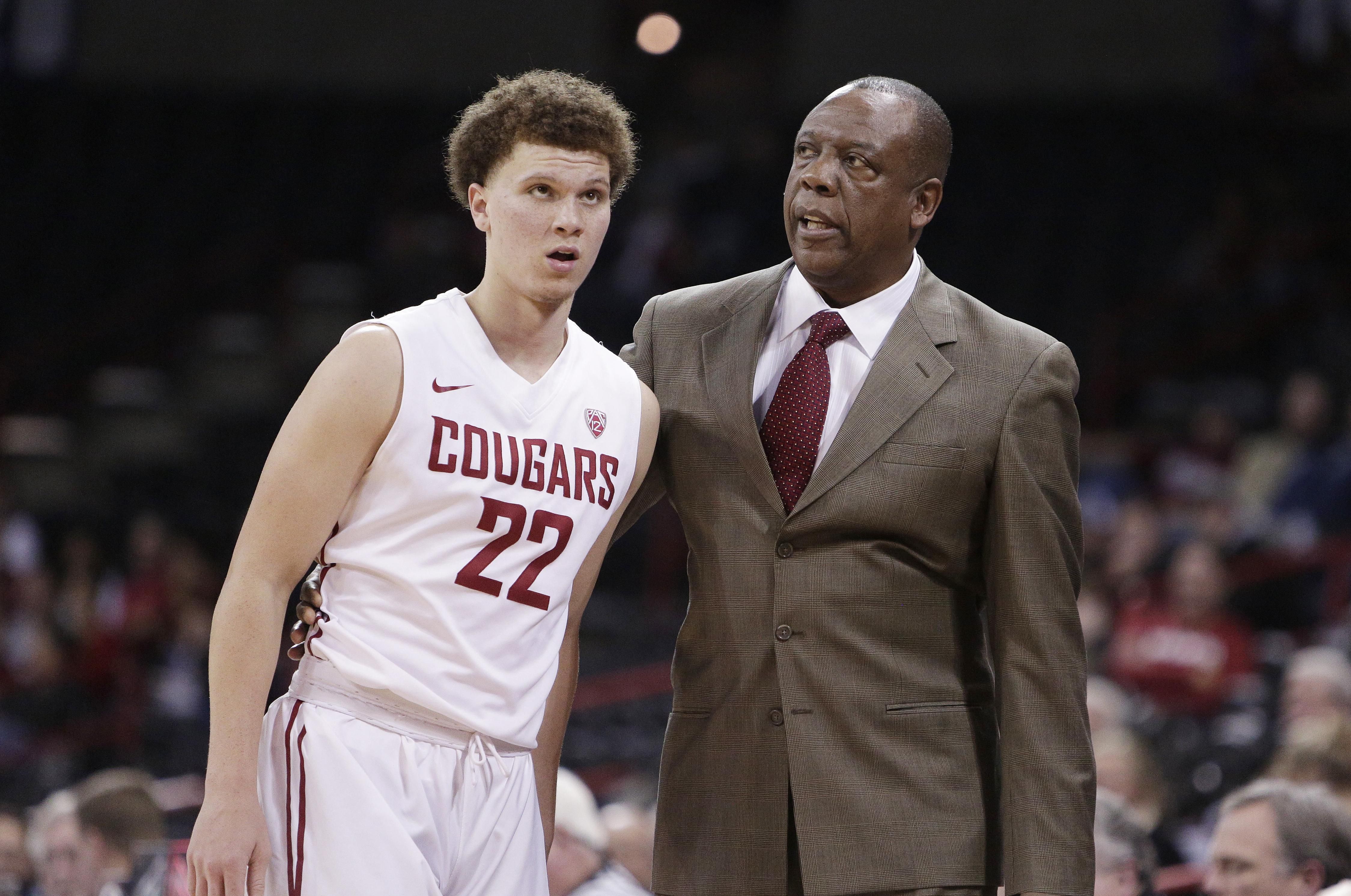 WSU: Former Washington State guard Malachi Flynn will have played more games in his college career in Pullman than San Diego, after he announced yesterday he's headed to the pro ranks. The Mountain West Conference player of the year is leaving the Aztecs after one impressive season. … Elsewhere in the Pac-12, we'll start today at Washington. The school's new defensive coordinator, John Donovan, held a conference call yesterday. Stories abound. … Would the Huskies ever leave WSU behind in a conference-switch scenario? … Three of the top eight WNBA draft picks came from one school: Oregon. No. 1 was Sabrina Ionescu and No. 2 was Satou Sabally. And people wonder who would have won the NCAA Tournament. … There were other draft picks from the conference, including from Oregon State and UCLA. … Oregon State's recent additions puts the Beavers over the scholarship limit for now. … Oregon is losing a player to a transfer. … In football news, Oregon has filled its coaching vacancy. … Colorado has one star among its outside linebackers. … Will Utah's Tyler Huntley make it in the NFL? … Herm Edwards says Arizona State is his last coaching stop. … Bobby Winkles was the coach who put Arizona State on the college baseball map, winning three national titles before heading off to the big leagues. He died yesterday.
Gonzaga: Around the WCC, USF is scheduled to open its upcoming season playing host to Iona. Why is that noteworthy? It will be the Gaels' debut of Rick Pitino.
Preps: Spring sports are officially over in the Idaho high school ranks. The state's governing body made that decision yesterday. … If this isn't a cautionary tale for high school students, I don't know what would be. Every action as a reaction, and it can ruin lives.
Seahawks: Gov. Jay Inslee is betting there will be football in the fall. But he's not putting a whole heck of a lot of imaginary cash on it. … There is a chance now teams are waiting for a deadline to pass before signing Jadeveon Clowney. Waiting could save them a draft pick. … The Griffin brothers are going to be giving the virtual commencement address at their alma mater.
•••       
• Just so you know, the pizza was perfect. Going to have another piece this morning for breakfast, just like I used to in college. I recommend Trader Joe's dough and pizza sauce. Easy to use and tastes great. Of course, when I make a pizza, the crust and sauce are buried by three or four different meats, the same number of cheeses and a couple of vegetables. I spent all day yesterday prepping everything just so we could put it all together quickly when Kim arrived home. It's what I do these days. Until later …
Local journalism is essential.
Give directly to The Spokesman-Review's Northwest Passages community forums series -- which helps to offset the costs of several reporter and editor positions at the newspaper -- by using the easy options below. Gifts processed in this system are not tax deductible, but are predominately used to help meet the local financial requirements needed to receive national matching-grant funds.
Subscribe to the sports newsletter
Get the day's top sports headlines and breaking news delivered to your inbox by subscribing here.
---