These run on the Opinions page and often address local, regional and national matters, including candidate endorsements before elections.
The lead editorial reflects the view of Publisher Stacey Cowles. Cowles doesn't work in the newsroom, and while various news clerks who assist him do, they don't share the editorial page material with Editor Rob Curley and only the copy desk views the page, strictly for proofing before it goes to press.
Here's the Opinions page for Sunday, April 5: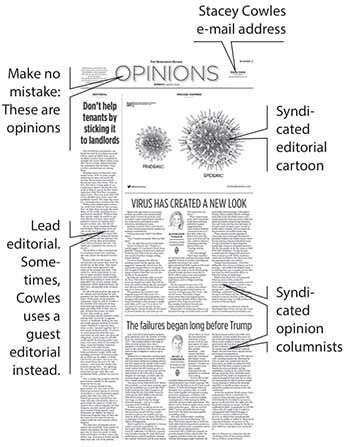 And here's the Op-ed page for Sunday, April 5 ("Op" meaning "opposite to" or across from):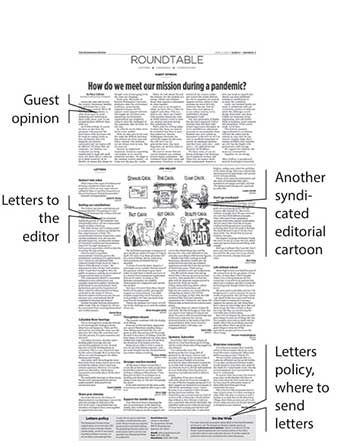 Larger newspapers might have an editorial board that meets every day or several times a week. The general idea for a lead editorial will be hammered out in that meeting and then a staffer assigned to write it.
In very rare instances, an editorial may be deemed so important to the interests of the region that the publisher asks for it to be put on page 1. The last time that happened in The Spokesman-Review: Feb. 27, 2018.