A&E
Cinco de Mayo: Here are six ideas for a festive fiesta right at home on May 5
April 28, 2020 Updated Tue., April 28, 2020 at 7:10 p.m.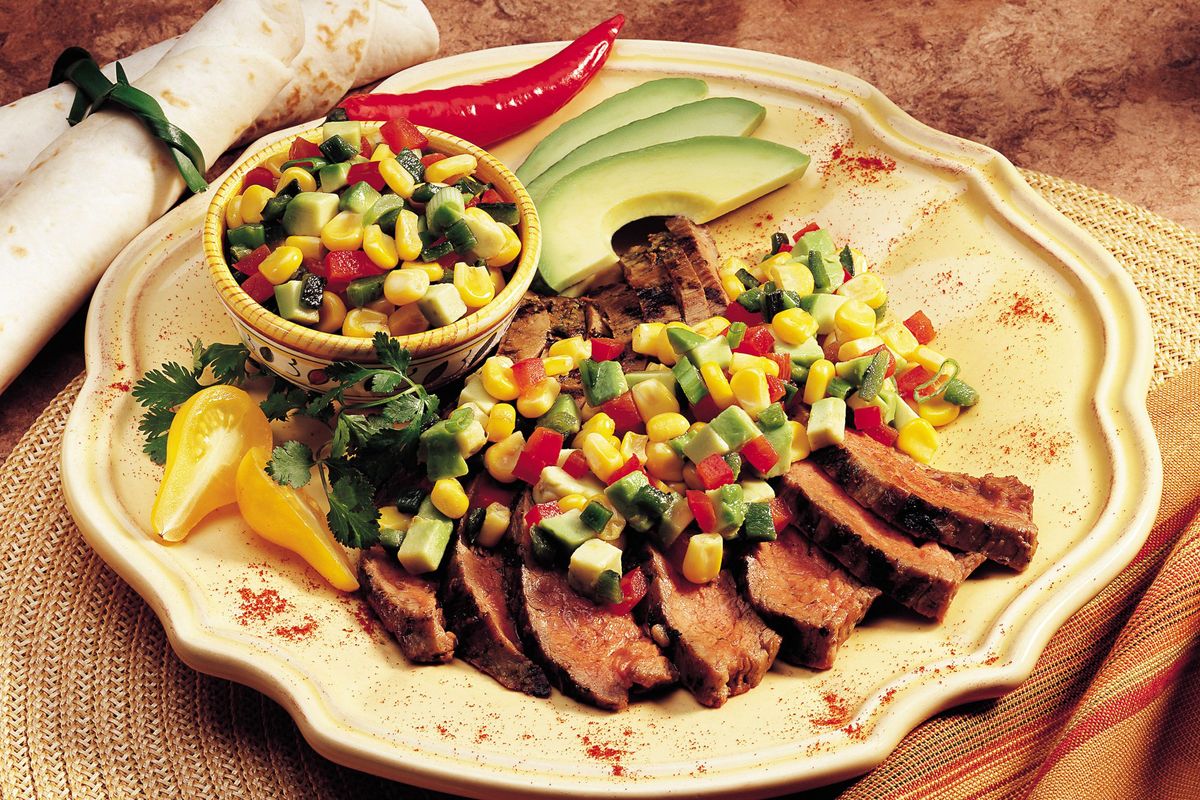 For Cinco de Mayo, California avocado corn salsa dresses up grilled meats or is a smoky and luxurious dip, as seen in this dish courtesy of chefs Mary Sue Milliken and Susan Feniger. (PRN)
Cinco de Mayo, Spanish for "fifth of May" and aka the anniversary of the Battle of Puebla, is a holiday celebrated in the United States and Mexico to honor the Mexican army's May 5, 1865, victory over the French forces of Napoleon III.
Let us be honest: Most Americans did not know this, including yours truly, until now. And if next week was a typical "Taco Tuesday" falling on Cinco de Mayo this year, it is likely that the annual celebration would include tacos, taquitos and margaritas aplenty at a favored local Mexican restaurant.
But, as has been well-documented, it is all about takeout menus and cooking at home in this coronavirus pandemic, so a festive fiesta with friends, in person, will have to wait another time.
Cinco de Mayo, however, is not canceled, and the holiday is next Tuesday. Here is a fun and varied curated list of at-home Cinco de Mayo ideas received via email – start planning and jump online now to ensure that everything arrives on time:
Cinco de Mayo could become especially festive with Verve Culture's Cantaritos Kit. The traditional clay cups are staples of street fairs in the Mexican state of Jalisco.
Committed to cultural exploration, Verve Culture collaborates with a team of artisans and craftspeople from around the world who are proud to share their stories of heritage and passion through kitchen essentials and gourmet goods. $35
No doubt your first Cinco de Mayo quarantine party is going to be a blowout, but keep yourself safe from feeling the fun too much the morning after by wearing Party Patch. Party Patch is an ultimate hangover defense, as it reduces the side effects of alcohol and restores your body's natural defense system.
You might not be able to spend Cinco de Mayo with your family and friends, but you can still commemorate the occasion with a card. ACouplePuns is making it even easier to send a card by providing a pre-stamped envelope with each order.
As you sit at home watching "Aquaman" for the third time in three days, remind loved ones how special they are by connecting with them in a fun way with ACouplePuns. But only a couple, OK? $4.25
It is not a Cinco de Mayo party without a delicious dessert to end the meal. Chocolate Pizza Co. is offering Peanut Butter Wings, a sweet-salty treat that is sure to be the hit of your next in-person party or as a gift for a favorite foodie. $18.95
The taste of homemade tortillas is heavenly, and with Verve Culture's popular Tortilla Press Kit, you can enjoy the authentic flavor at home for Cinco de Mayo. The Tortilla Press Kit makes creating tortillas for the entire family simple.
Mix equal parts masa corn flour (widely available in grocery stores) with water; make a golf ball-sized dough; place it in the press; and close. Press once, rotate and gently press again. Cook about 1 minute on each side. Then keep your tortillas warm in the handmade servietta napkin that is included in the kit. $45
Be adventurous and go beyond the typical fruit mixers with Kabaki Tea and its delicious flavors. Additionally, Kabaki aids with hydration and boosts the immune system. The tea is vibrant in color, has high levels of antioxidants and is delicately flavored. We all need this right now, am I right? $19.75 for a six pack
And, if you are the last-minute type, then consider takeout from your favorite Mexican restaurant in town to celebrate Cinco de Mayo.
Local journalism is essential.
Give directly to The Spokesman-Review's Northwest Passages community forums series -- which helps to offset the costs of several reporter and editor positions at the newspaper -- by using the easy options below. Gifts processed in this system are not tax deductible, but are predominately used to help meet the local financial requirements needed to receive national matching-grant funds.
Subscribe to the Spokane7 email newsletter
Get the day's top entertainment headlines delivered to your inbox every morning.
---