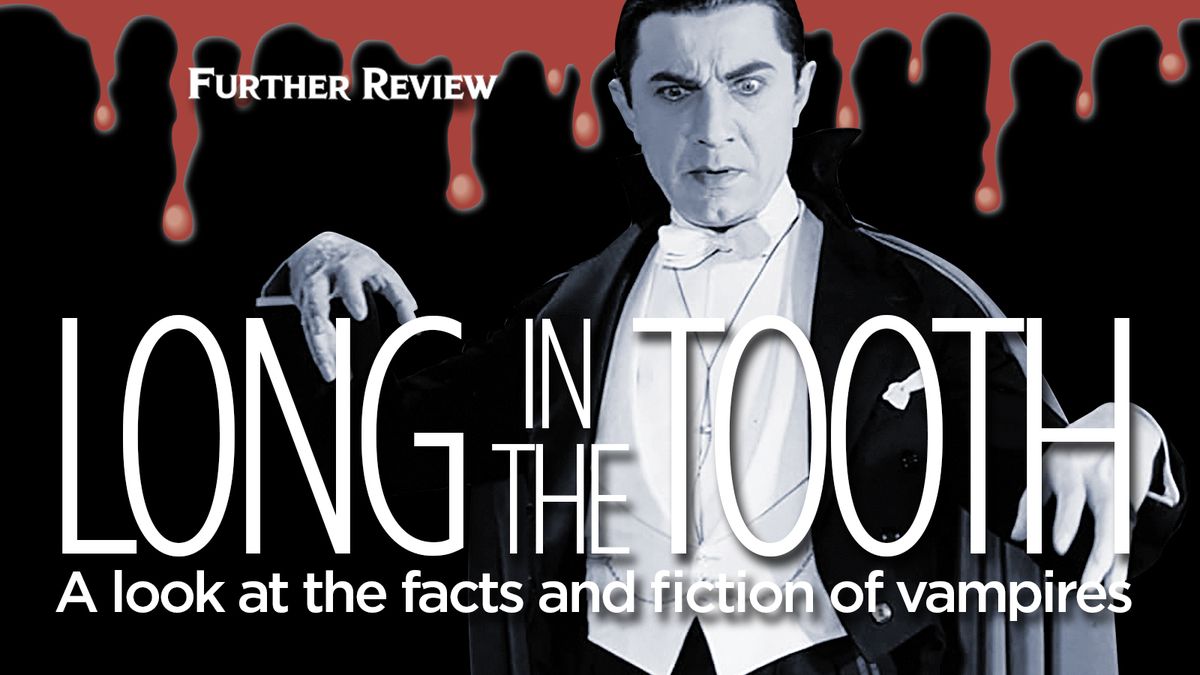 By Charles Apple
The Spokesman-Review
Count Dracula and his brothers in spirit – Edward Cullen, Lestat de Lioncourt, Angel and Spike, Stefan and Damon Salvatore and others – are based on a real-life historical figure. Was the real Count Dracula as bloodthirsty as his fictional counterparts? The answer: Kinda-sorta-maybe.
---
The real Dracula: Vlad the Impaler
In the 15th century, Vlad Dracul was ruler of Wallachia – in what is now Romania. Vlad took the name Dracula: Son of Dracul. Notable aside: In Romanian, "dracul" means "dragon.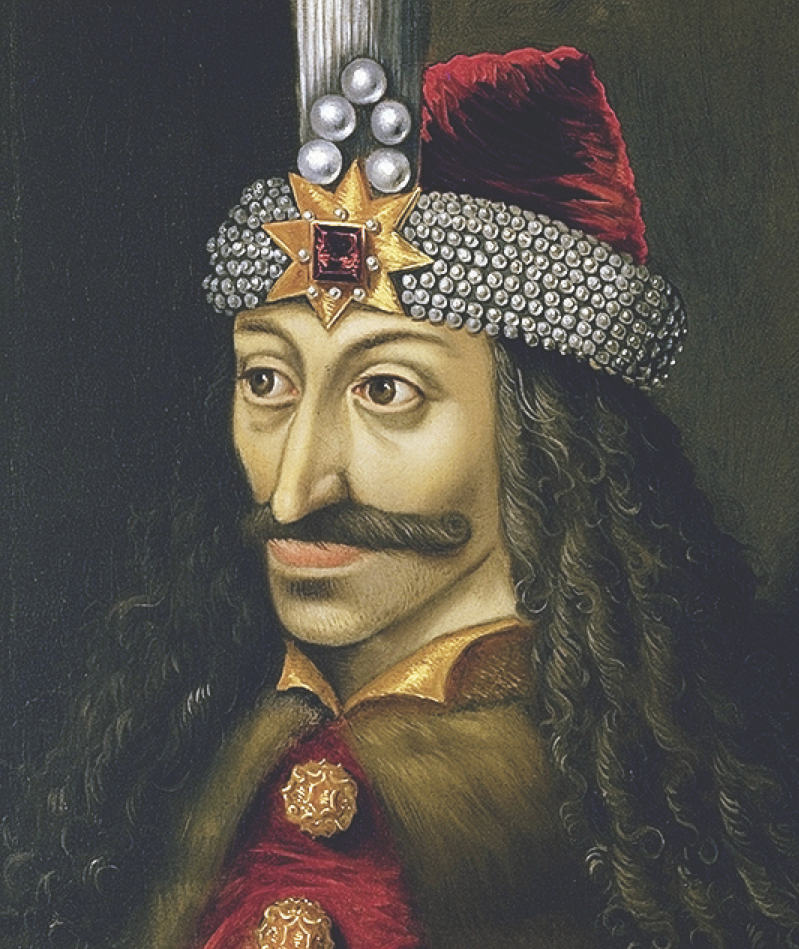 Vlad Dracula was known as a ruthless leader, prone to executing his enemies. In 1460, Vlad invaded the neighboring territory of Transylvania and had residents there murdered and their bodies impaled and then displayed on giant spikes as a warning to others. Hence his nickname: Vlad the Impaler.
Legends of Vlad's cruelty grew after his death in 1477. In 1897, Bram Stoker wrote a fictional horror book featuring a Romanian count who was cursed to walk through eternity as an undead, blood-drinking creature of the night and who decides to spread that curse to England.
Originally, Stoker called his anti-hero County Wampry. At some point, however, he came across the story of Vlad Dracula and used that name instead. Stoker's book became wildly successful and launched an entire genre of "Gothic horror" books at a time when "Gothic" was actually "contemporary."
The movie Dracula
The fictional Count Dracula shares few traits with the real-life historical figure Vlad. The count requires blood for nourishment. Being dead, he sleeps in a coffin. He has the ability to hypnotize victims into silent cooperation. He can shift his form into that of a wolf or even a mist – although in later tales, he mostly changes into a bat.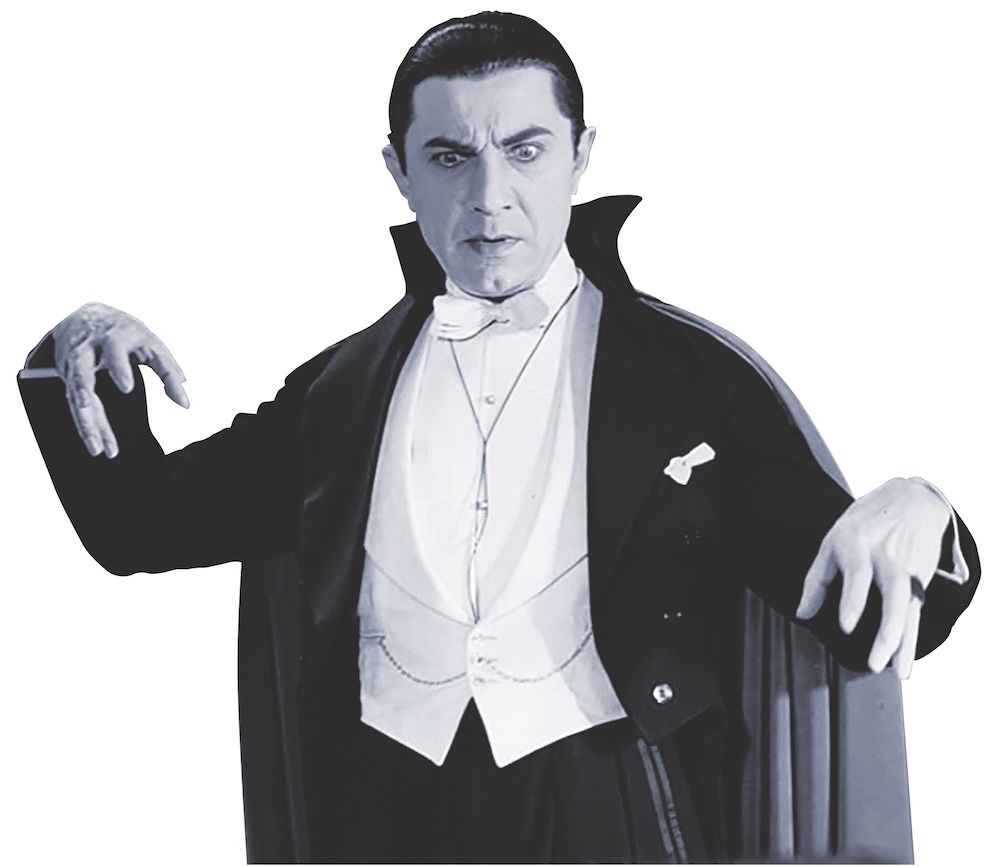 Most of all, however, the Count has the ability to pass along the curse that turned him into a vampire to others by biting them.
In later stories, Dracula can be killed by sunlight, although that wasn't a factor in the original Bram Stoker novel. However, his powers of shape-shifting disappear during the day.
Many of the characteristics we now associate with Dracula or other vampires come from the series of movies beginning in 1931 starring Hungarian-American actor Bela Lugosi.
---
Ten notable portrayals of vampires in movies and TV
 
Nosferatu

1922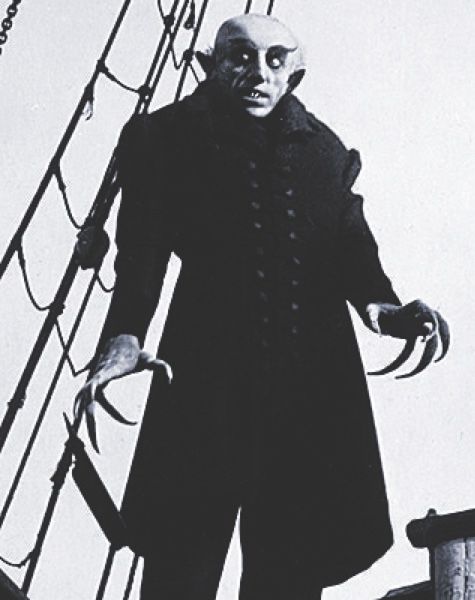 This silent German film was an unauthorized version of the Bram Stoker novel – therefore, the "hero" is named Count Orlok. The word "nosfaratu" is Romanian for "vampire." This incarnation also has the ability to command plague-carrying rats. Stoker's heirs sued and won, and all copies of the movie were to be destroyed. They weren't.
---
Dracula
(Bela Lugosi)
1931-1948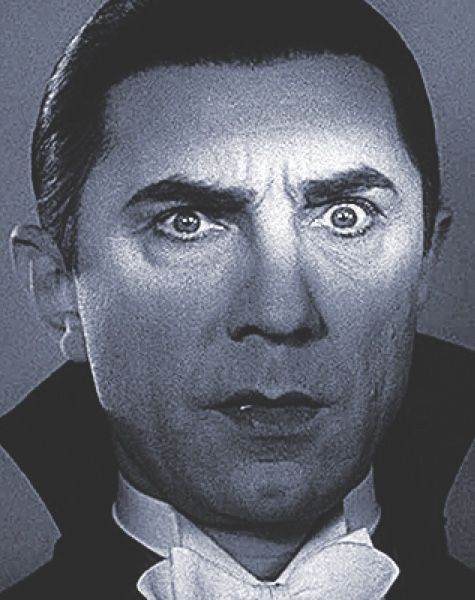 Lugosi played Dracula in a Broadway production of Stoker's novel and then in a film adaptation that kicked off a golden era of monster movies. Lugosi played the Count with very little makeup and with his natural speaking voice. Universal would go on to make five more Dracula films, but Lugosi would star in only one more, in 1948.
---
Dracula
(Christopher Lee)
1958-1974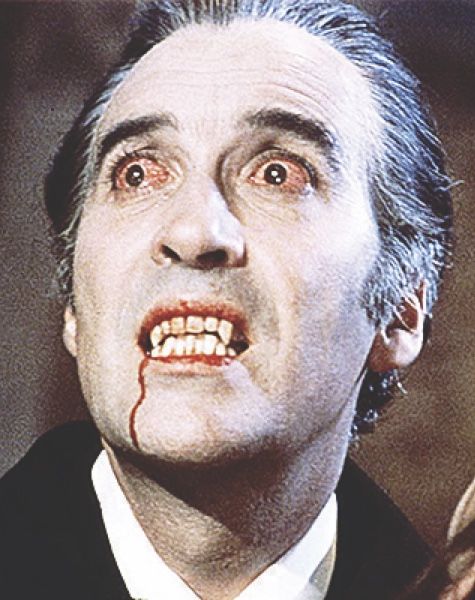 British filmmaking outfit Hammer Productions began making a series of horror films in 1958, starting with Christopher Lee as Dracula and Peter Cushing as vampire hunter Dr. Van Helsing: The film was released in the U.S. as "The Horror of Dracula." Lee would go on to star in eight more Dracula films for Hammer over the next 16 years.
---
Dark
Shadows

1966-1971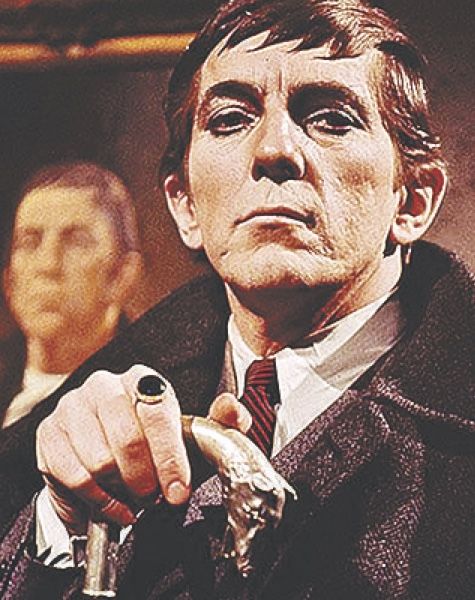 The Gothic ABC-TV daytime soap "Dark Shadows" wasn't pulling in much of an audience at all until, 10 months into its run, writers added the vampire character of Barnabas Collins. The show would later add werewolves, zombies, witches and warlocks, ghosts and time travelers. Today, however, it's Barnabas who viewers remember most.
---
Bram Stoker's
Dracula

1992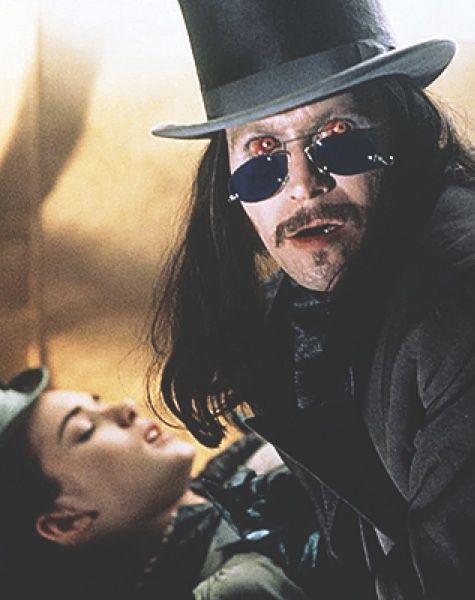 This fairly faithful adaptation of Stroker's novel was directed and produced by Francis Ford Coppola and starred Gary Oldman as Count Dracula, plus Anthony Hopkins, Winona Ryder and Keanu Reeves. The film received wide praise – for everyone except Reeves – and went on to win Academy Awards for makeup, costume design and sound editing.
---
Interview With
the Vampire

1994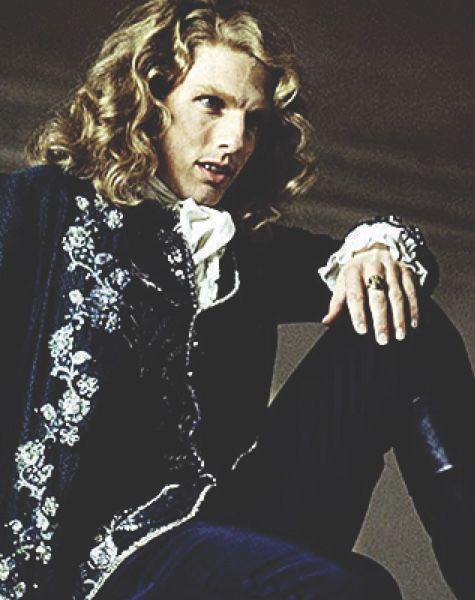 Horror writer Anne Rice wrote a series of 13 vampire novels that began publishing in 1976 and have reportedly sold 80 million copies. A movie version of the first of those, "Interview with the Vampire," was released in 1994 starring Tom Cruise, Brad Pitt, Christian Slater and Kirsten Dunst. The AMC cable network is reportedly working on a reboot.
---
Buffy the
Vampire Slayer

1997-2003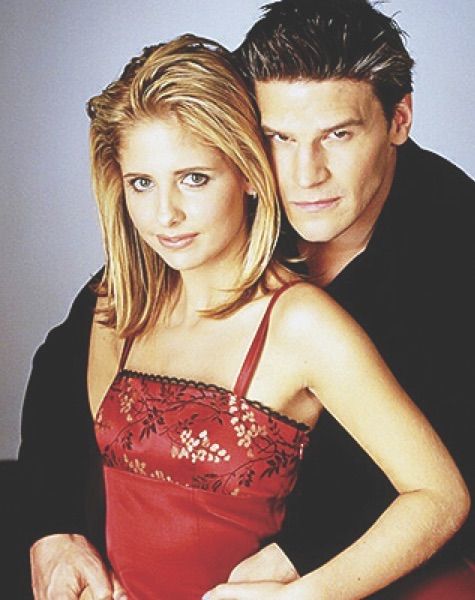 Sarah Michelle Gellar played a high school student with special mystic powers who is designated a "slayer" to defend the world against various supernatural threats – including vampires. She's assisted by a seemingly mismatched group of friends and two vampires – Angel, played by David Boreanaz, and Spike, played by James Marsters.
---
The Twilight
series

2008-2012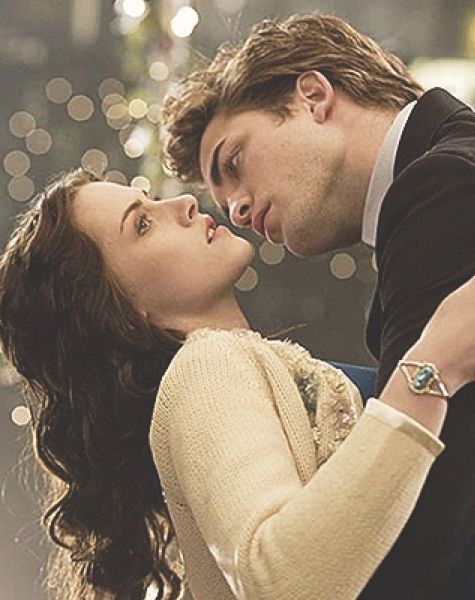 A series of four popular supernatural teen romance novels by Stephanie Meyer were turned into a series of five wildly successful "Twilight" films starring Kristen Stewart as high school student Bella Swan, Taylor Lautner as a werewolf and Robert Pattinson as a vampire. By the end of the series, Bella marries Edward the vampire and chooses to become one, as well.
---
True
Blood

2008-2014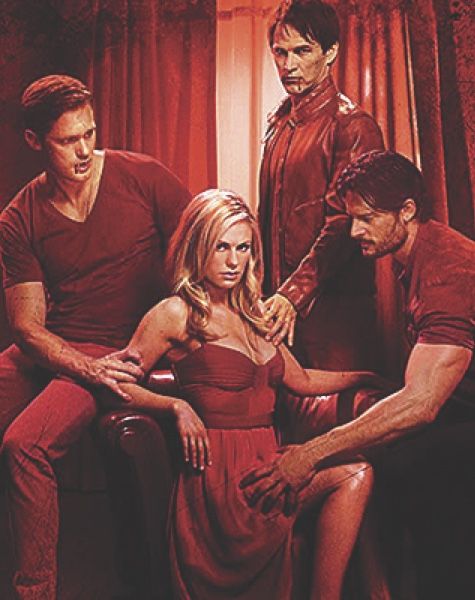 Anna Paquin played a telepathic Louisiana waitress who becomes involved in a world where vampires have switched from feeding on humans to a new synthetic blood product, allowing them to "come out of the coffin" and make themselves known. The HBO series was known for its inventive plots, outstanding acting and liberal use of nudity and sexual situations.
---
The Vampire
Diaries

2009-2017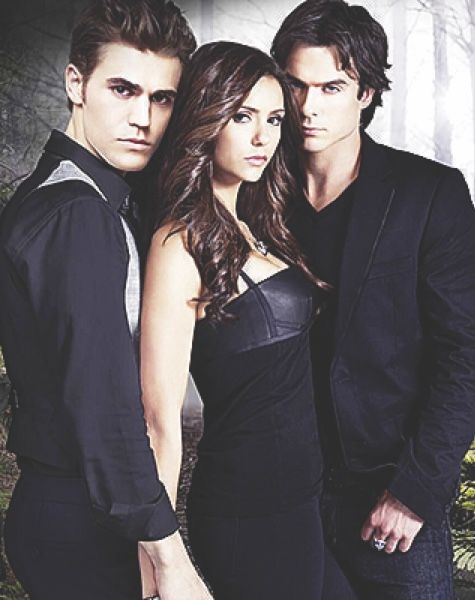 Based on a series of teen romance books by L.J. Smith, this teen drama starred Nina Dobrev as a young woman in a town where supernatural events are everyday occurrences. She's caught between feuding vampire brothers played by Paul Wesley and Ian Somerhalder. The series ran for eight seasons on the CW, winning 28 Teen Choice Awards.
---
Sources: LiveScience.com, the History Channel, Encyclopedia Britannica, RomanianTourism.com, Esquire, Collider.com, Good Housekeeping, AMC.com, Wired.com, Internet Movie Database