Sports
A Grip on Sports: The public is invited to watch – on television, not in person – as the PGA's best play a revitalized public course
Thu., Aug. 6, 2020 A GRIP ON SPORTS • Golf has been back for a while. But "real" golf, major golf, returns to our televisions today. And the PGA Championship comes to us from an unlikely spot.
•••••••
• Back in the1980s, while in the Bay Area visiting family, my father-in-law made a suggestion. We should play golf at Harding Park. He had played it years before and always remembered how cool the public course was, next to Lake Merced in southwest San Francisco.
Always up for a game with Fred, I said sure, as long as our bosses said it was OK. It was. Before he booked a tee time, though, Fred called an old friend, who lived in the city, to ask if he wanted to join us. After he hung up the phone, the trip was off.
Why?
According to Fred's friend, the course was a disaster. The city had neglected it for so long, it wasn't worth playing. Little or no grass in the fairways, patchy greens, Caddyshack-like animal damage.
We played another course in the area his friend recommended.
Fast forward to this morning. The PGA is in San Francisco, about to tee off the first major of 2020. From the same course. What happened? A former USGA president, who grew up near Harding Park, decided the old course was worth saving. And, being retired, he had the time to devote to saving it.
Sandy Tatum started a movement at the turn of the century to turn Harding Park, not all that far from one of the nation's premier country club courses, Olympic Club, into a jewel of public ownership. His vision became reality. And San Francisco had a course that not only hosts majors and worldwide golf events, but is still open to residents of San Francisco at a greatly reduced rate.
It's what public golf should be.
Places like Harding Park or Chambers Bay (owned by Pierce County) or Torrey Pines (the city of San Diego) or Bethpage Black (state of New York) are crucial to the game. And crucial to people who love it.
Many of the major events are played at courses out of the average golfer's reach. Augusta National is never going to let Joe Cool play. Either is Winged Foot, the site of this year's U.S. Open. The list goes on and on. Heck, Pebble Beach is listed as one of the best courses in the world "you can play," but the cost is so high it's not worth it for the average golfer.
Not so at the publicly owned tracks. They are expensive. More expensive, sure, then the weekly round at Qualchan or Wandermere or Liberty Lake. But it's affordable if it's worth saving and scrimping to say you played a course that hosted a major. And the money goes to the recreation department of a city or county or state instead of some foreign corporation or major conglomerate.
It's a win for them and a win for your memories – no matter what you shoot.
• College football news broke fast and furious yesterday, much of which we were able to cover in this space. But it just kept on coming. And more and more, it seems to many, and as we wrote yesterday, it's going to be tougher and tougher to pull together a college football season this fall.
The NCAA punted the decision on all fall sports championships to each competition level, with Division III and Division II moving fall sports to the spring (or canceling them) before the sun set. Neither will hold championships. Division I? It's still up in the air. With football and the money it provides the schools' athletic departments at stake, it's a decision that has to be studied to death.
But it's also one that will have to use death (and major illnesses) as part of the equation. Such a variable has never really factored in. It does in 2020.
Take your time. Check the numbers. Poll the players. Ask a million questions. Make thousands of plans. Try to divine the future. But don't rule out following the road the lower divisions have taken. Fall is football, sure. In a typical year.
This isn't, in any way, a typical year.
•••
Gonzaga: The NBA draft defections have ended and with them comes the newest rankings. For the Zags, as Jim Meehan tells us, nothing really changed all that much. The loss of Filip Petrusev was offset in large part by the return of Joel Ayayi and Corey Kispert.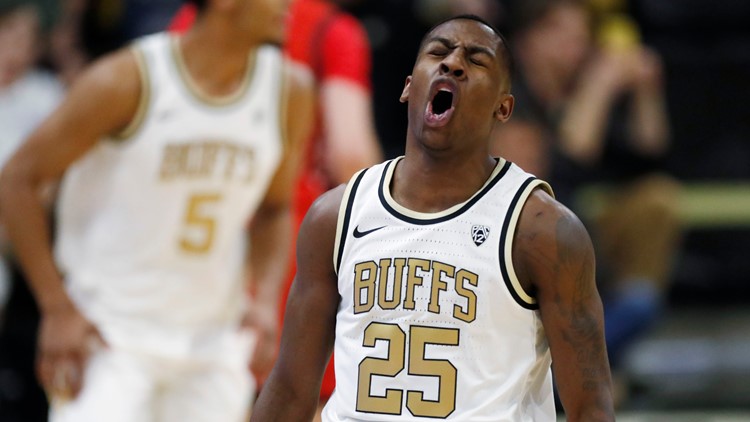 WSU: Around the Pac-12 and college sports, the big news yesterday was financial, as in the conference putting together a loan fund to help its constituents. Jon Wilner broke the story. … The #WeAreUnited movement will meet with Larry Scott. There are some good things that can come from this. … If you have questions about Washington football, here are some answers. … Utah has had some really good players over the years. … According to L.A. County health officials, eight UCLA football players tested positive for COVID-19 at one point. … A USC player is ready to boycott over safety. … The Trojans' new social justice administrator has a strong resume. … Arizona State will not have a remote training site this football season. … In basketball news, McKinley Wright IV talks about his decision to return to Colorado. … Arizona State has all it needs to be a contender.
Whitworth: With the decision of Division III to cancel fall championships but allow schools to play seasons in the spring, the Pirates have a lot of work to do. The Northwest Conference had already decided to move most falls sports to spring, so Whitworth has had about a month to get ready. Dan Thompson has more in this story.
Preps: Gonzaga Prep graduate Evan Weaver is looking forward to the challenge of making the Arizona Cardinals. With training camp opening this week, Ryan Collingwood checked in with Weaver and put together this story. … Oregon has joined the rest of the West Coast trio of states in pushing fall sports back until next year. … Arizona is still contemplating a fall season, but it will start later no matter what.
Mariners: No lead seems safe this season, what with the bullpen the M's have thrown out each night. But one lasted Wednesday, as Kyle Seager's home run (the 200th of his career), Evan White's double and more led to a 7-6 win over the Mike Trouts of Anaheim. Or the Angels, whichever you prefer. … I've been saying this since the season began, but it's time for Jarred Kelenic. We may examine this in greater detail later this week. … Dylan Moore is hitting so well, he's staying in the lineup.
Seahawks: The Hawks claimed a defensive back the 49ers waived. San Francisco did it because D.J. Reed is injured and may not play this season. … Marquise Blair may end up being the Hawks' nickel back. And Jordyn Brooks may have a big role as well. … Can Jamal Adams be for Seattle what Troy Polamalu was for the Steelers?
Sounders: The Portland Timbers are in the finals of the MLS Is Back tournament.
•••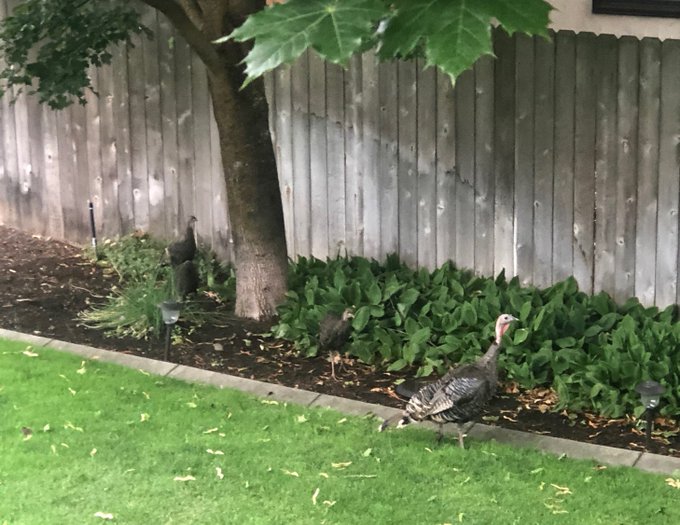 • It is raining this morning. Showers from a small front I assume. Good. No need to water and no need to mow. Instead I'll be watching the PGA much of the day. It's been a while since I've been able to do that. Besides the rain, however, we did have other visitors this morning. A family of turkeys came by. Kim's dog slept on his bed as a mom, dad and two young ones wandered our backyard. The other dozen or so young birds couldn't get over the fence and spent their time saying hi to our neighbors. We counted 14 young turkeys along with their parents as the left the block behind us. Hopefully, they will not come back. I'm not sure Junior could deal with squirrels, hawks and turkeys. He may have a nervous breakdown. Until later …
Local journalism is essential.
Give directly to The Spokesman-Review's Northwest Passages community forums series -- which helps to offset the costs of several reporter and editor positions at the newspaper -- by using the easy options below. Gifts processed in this system are not tax deductible, but are predominately used to help meet the local financial requirements needed to receive national matching-grant funds.
Subscribe to the sports newsletter
Get the day's top sports headlines and breaking news delivered to your inbox by subscribing here.
---