WSU's Jordan Schnitzer Museum of Art announces Black Lives Matter Grant Program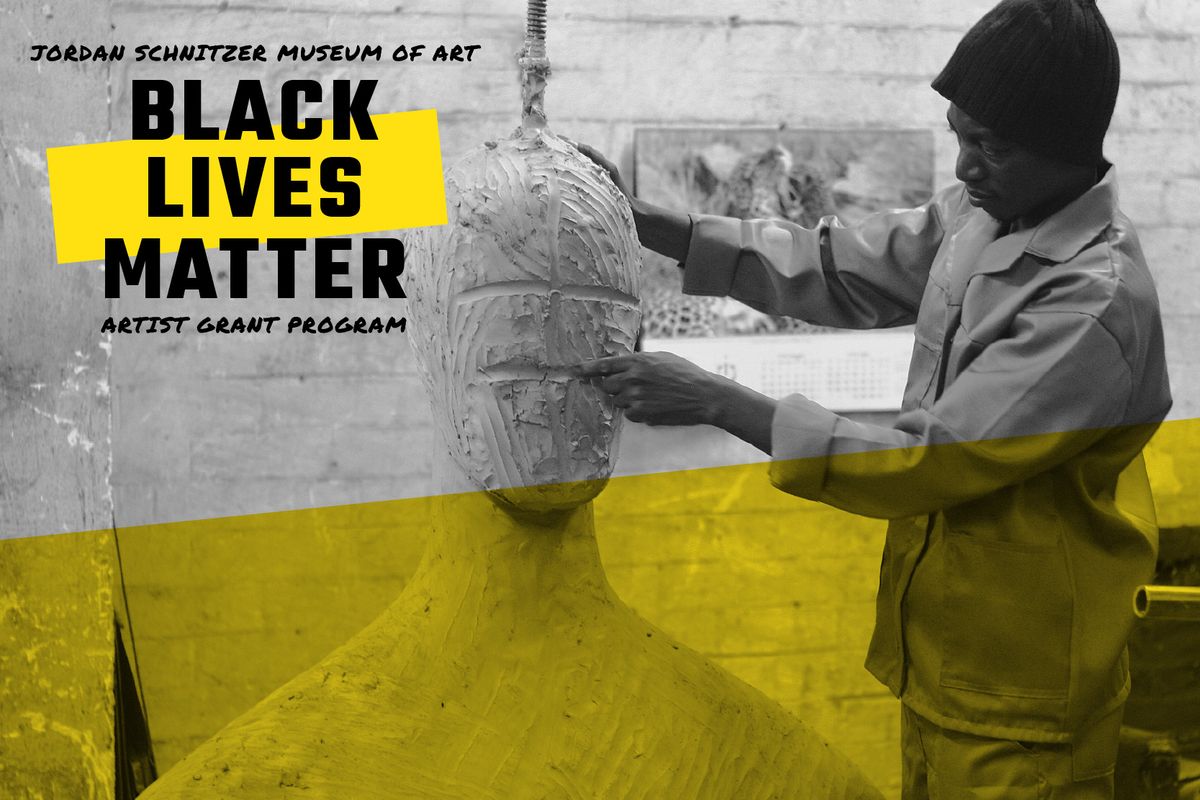 A new grant, established by Jordan Schnitzer in partnership with Washington State University's Jordan Schnitzer Museum of Art, will support 20 Washington-based artists in the creation of artwork inspired by social justice efforts in response to systemic racism.
The Jordan Schnitzer Museum of Art WSU Black Lives Matter Artist Grant Program will give each artist $2,500. The grant is part of a $150,000 program funded by the Harold and Arlene Schnitzer CARE Foundation, which also will award similar grants at the University of Oregon and Portland State University. A total of 60 grants will be awarded.
During a Zoom news conference Tuesday, Schnitzer said he hoped the work that comes from this grant will "help us have constructive dialogue as to how we can make change, not just for the moment and not just for the week, but for months and years ahead."
Artists living in Washington are encouraged to submit proposals for new works and projects or work that has been recently created in response to "the current Black Lives Matter movement, marginalized communities, experiences with systemic racism and inequality, and artists whose work thematically connects to these experiences," as per a news release.
Submitted pieces may be ceramics, drawing, painting, sculpture, printmaking, design, crafts, photography, video and filmmaking. Works also can incorporate aspects of performing arts, conceptual arts, and textile arts and design.
Submissions are due Sept. 30 to jordanschnitzermuseumofart.submittable.com/submit/170349/washington-state-university-black-lives-matter-artist-grant-program. Selected works will be shown online later this year and in a gallery exhibition when the museum reopens. Grantees will be notified by Oct. 31.
"I really believe in the power of art as a real element of social change," Ryan Hardesty, interim executive director of the Jordan Schnitzer Museum of Art, said. "And if that's the case, it's really the museum's responsibility to promote, celebrate and put forth progressive, forward-thinking artists who are really illuminating injustices in our world today and to show us paths forward and bring up those tough questions that we need to discuss together.
"I also believe that we, as museums, can be better partners, better allies to the Black Lives Matter movement when equity is at the core of all that we do."
Hardesty will work with Io Palmer, from the Department of Fine Arts; Mikayla Makle, from the Black Student Union; Lisa Guerrero, from the School of Languages, Cultures and Race; and Trymaine Gaither, from the Honors College, to determine grant recipients.
"Artists have historically shone light on the inequities that have been so prevalent in American culture," Palmer said. "Art has often been about the inequities, the struggles, the pain, the silencing of people. It's exciting to think about how this series of exhibitions will be revealed through the Black Lives Matter platform as artists have for so long been at the forefront of dialogue in response to race, class and diversity of voices in a narrative.
"Art has been a platform to speak directly and indirectly about the horrors of systemic racism. … It is my hope that this artist grant program not only gives us a platform now in this very special time but consistently over a long period of time. I hope that when this show is curated, it reveals the nuances, the abstractions, the complexities of being a person of color in America, in a museum like this one, in a town like this one and in a state like this one. It is necessary – strike that – it's imperative."
---