Sports
A Grip on Sports: When times are tough, it's good to have memories to laugh about, even if they were painful at the time
Sat., Aug. 15, 2020 A GRIP ON SPORTS • Most sports news is not of the most enjoyable variety right now. And we're not even limiting that to the Mariners, who almost always deliver bummer bulletins. But we promised to share a humorous anecdote this morning, if only to give you a small respite from the vicissitudes of the virus. So here goes nothing.
•••••••
• Sharp-eyed readers of this column know Kim and I happily celebrated our 40th ann … wait, our 41st anniversary … just this week. There is no designated gift for 41, at least that I could discover. Instead, I searched the Net and found her a Shrek the 3rd glass, replacing the Fiona one that fell prey to a mysterious chip the other day. Cartoon glasses might be perfect for the 41st, who knows?  It made her smile, so the outrageous price tag was worth it.
Smiles. They are the key element of any long and happy marriage. And they were nonexistent on our honeymoon in 1979.
Yes, she and I suffered through the honeymoon from hell, one that, if ever made into a movie, would feature Ben Stiller playing this idiot and Cameron Diaz in Kim's role. And the Farrelly brothers would have to direct.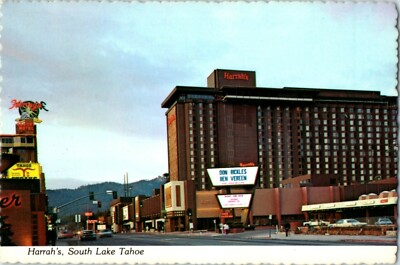 The wedding was a normal affair, though Covina's St. John's Lutheran Church was not air-conditioned and the little room reserved for the groom and his best man, Kent, seemed about 111 degrees. But we got through it and the reception without too many problems. At least my sister didn't sneak off with one of the groomsmen as she did at our eldest sister's wedding. Well, if she did, I've never heard of it.
Anyhow, Kim and I danced and laughed and then said goodbye. We jumped into our 1964 Volkswagen bug, recently refurbished by her friend, a basketball-teammate-turned-mechanic. We were headed for Lake Tahoe. My dad had wrangled a discounted week at a casino/lodge there from an old friend. (As an aside, just because I have an Italian last name, my dad's family was from Sicily and his "friend" also had a name ending in a vowel doesn't mean this was one of those Mafia-related favors. At least I don't think so.)
We stopped the first night in Palmdale, just north of the Los Angeles basin and everything was perfect. Except, the next morning, Kim was a bit out of sorts. A hangover was her husband's diagnosis. Seems I was an amateur physician long before Facebook began handing out degrees.
The drive up U.S. Highway 395 was uneventful, except Kim still wasn't her normal self. We arrived in Tahoe, checked into the hotel and I suggested we eat and maybe play a little blackjack. My bride begged off. She just wanted to hit the sack. Well, then, I began to say, but she cut me off. She just wanted to sleep. Maybe a long nap would kick what ever was ailing her.
Fine by me. I wandered the casino, split a couple aces, lost (my luck was running bad) and headed back up. She wasn't sleeping. Instead, she was in the bathroom. Ever have a cold sore in your mouth? Kim had about a hundred of them.
She felt awful. Weak. Nauseous. Feverish. And her mouth hurt. I had a cure for the last one, I told her, and headed down to a drug store. I returned with a little bottle of hydrogen peroxide. Gargle with this, I said. It will help the cold sores go away. Always trusting of her new husband, she tried it.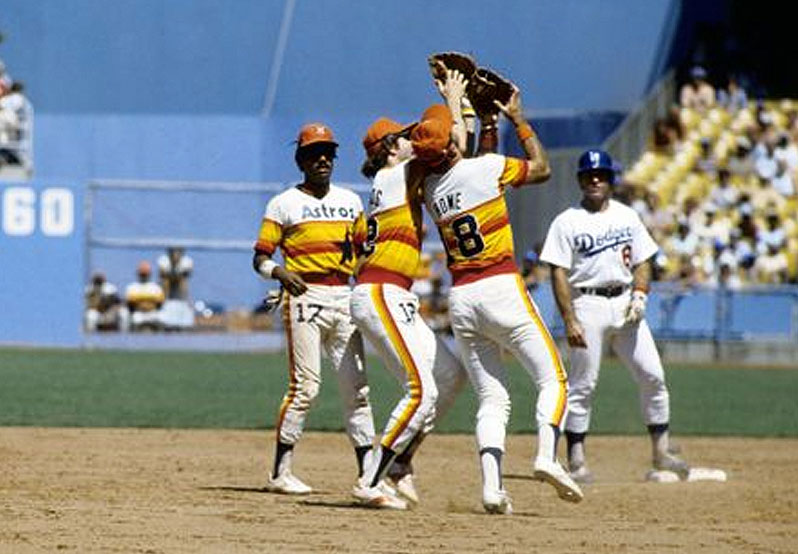 That may have been the last time she trusted me.
Everything seemed to turn green, in her mouth and her eyes. After rinsing with half of Lake Tahoe, she stumbled back to bed, pulled up the covers and didn't say a word for three days. Other than to ask for a pain pill or a trash can.
I watched the Dodgers on TV. Wandered the streets of Tahoe. Lost money at the tables. Ate at the buffet. I felt great. She didn't. Finally, we decided to leave. Might as well head home. See her family doctor. I packed the car, she pulled herself together enough to get to the Bug and we left.
But, to paraphrase a popular radio host from those days, here's the rest of the story.
She started feeling a bit better with the fresh air. Why not take a little more roundabout way home, she suggested. She thought she could handle it. I suggested Highway 49, the California state route that winds through the Sierra Nevada Mountains, going from historical gold camp to historical gold camp.
Kim agreed.
Our little Volkswagen chugged its way up and down the foothills, always game if not fast. Until we got to the top of a hill on Highway 20 north of Grass Valley, a small town in those days, near Sacramento. As we crested the hill and started down, I braked for the first turn. Uh, dear. Don't be alarmed but the brakes aren't working. Nothing. All the way to the floor.
The next few minutes were like something out of the Rockford Files, as I tried to slow the little car by downshifting and finessing the emergency brake. Finally, I crossed the northbound lane and went off the road and into the side of a hill. We were both OK. Shook, but OK. I'll tell you, my heart was beating faster than it had anytime in the past week.
We were able to get the car towed into Grass Valley, the mechanic replaced the master cylinder – he told me someone had used a defective rebuilt part; I kept that to myself for years until Kim's friend and her husband had emigrated to Australia – and every dime we had earmarked to get through the next month or so was gone.
When the Bug was repaired, we piled our possessions back into it and headed over to U.S. 99. The ride back to L.A. was quiet. Until Kim pointed out two truths. We had a story to tell for the rest of our lives – agreed – and nothing could ever be worse than that honeymoon week – sorry, but she didn't know about 2020 then.
And, also, some day we would take a second honeymoon and every thing would be perfect. We're still working on that one.
As a postscript, when Kim visited her doctor, she was told there were seven viruses making the rounds that month. And, somehow, Kim had caught all seven. It was so strange, I believe the doctor wrote a paper about it.
• Yes, I know there is nothing about sports in here. I think I bet a game or two while Kim was sick, but whether I won or not, I'm not sure. But they way things went that week, I'm guessing not.
•••
WSU: Nothing out of Pullman yesterday but there is news from elsewhere in the Pac-12. The conference seems stymied by the inability to get quick, easy-to-access COVID-19 testing. Until that comes around, sports are going to be hard to play safely. … Our buddy Christian Caple did a great story on Mike Yam, who is being forced out at the Pac-12 Networks. Maybe Larry Scott could give the network a loan so it could keep Yam around? … Even though the football season is on hold, some Stanford players are not holding back on their plans for change. … Speaking of Stanford, the school has changed plans and won't have in-person classes. … At Washington, Jimmy Lake is wondering if a couple of his best players may not play if there is a spring season. … That season is crucial, according to Arizona athletic director Dave Heeke. He is its biggest advocate. Whether it is viable or not is still to be determined. … The damage has to be dealt with quickly. A big problem is there doesn't seem to be any leadership. The NCAA just doesn't control football. At least the Pac-12 has bought some time. … Not to sound skeptical or anything, but this person is. … An Oregon player was granted a sixth year of eligibility. If he opts out this season, he could be looking at a Blutarsky, seven years of college. … He and his teammates can stick around campus. … Remember, it's not just football that is impacted by the suspension of athletic activities. We are going to keep reminding everyone of that when we can. … The thought process around cancellation in the Big Ten was interesting.
EWU: Around the Big Sky, Zachary Camel Jr., a former Montana player and NIC assistant coach, is moving forward in his coaching career. … The change in the women's basketball coaching staff last year has led to more change at UM. … Montana State football coach Jeff Choate is continuing to speak out.
Preps: Making a decision whether to compete or not isn't easy. Dave Nichols delves into that process, sees what Moscow High has decided to do, and shares his opinion.
Chiefs: The WHL is waiting a while to start this year, but that doesn't mean there isn't hockey. Larry Weir and the Chiefs' play-by-play announcer Mike Boyle chatted about the NHL for the latest Press Box podcast.
Seahawks: Jarran Reed is a big part of the Hawks' defensive strategy. Which is why his leaving practice with an apparent leg injury is not good. … Tyler Lockett thought about opting out. He decided not to. … Shaquill Griffin wants to be in Seattle forever.
Mariners: Yusei Kikuchi was slated to start in Houston last night. His neck was hurting. He was scratched. Not good. Neither were the nine first-inning runs the Astros scored in an 11-1 win. … The M's made some roster changes prior to the game. Nothing helped.
•••       
• if you came here today expecting more commentary concerning the day-to-day battles in the sporting world, sorry. We're a bit burned out and thought maybe you were too. Hopefully, the most painful experience of our marriage made you laugh a bit. It certainly does for Kim and I. In the past 41 years if either her or I said "well, it wasn't as bad as our honeymoon," 10 times, we've said it 100. Until later …
Local journalism is essential.
Give directly to The Spokesman-Review's Northwest Passages community forums series -- which helps to offset the costs of several reporter and editor positions at the newspaper -- by using the easy options below. Gifts processed in this system are not tax deductible, but are predominately used to help meet the local financial requirements needed to receive national matching-grant funds.
Subscribe to the sports newsletter
Get the day's top sports headlines and breaking news delivered to your inbox by subscribing here.
---