Sports
A Grip on Sports: Today seems almost normal, though many of the pro sports we can watch are out of place
Sun., Aug. 16, 2020 A GRIP ON SPORTS • We took a little hiatus from sports yesterday. Now we're back. What's happening? Well, the Mariners lost. Again. The coronavirus is still in the news. That's bad. The NHL playoffs are going on. That's good. The NBA starts its playoffs tomorrow. That's good too. Just a typical 2020 Sunday it seems.
•••••••
• Oh, ya, it's going to be really hot in Spokane today. Not like it is where I grew up – it was over 100 in the Pasadena area yesterday – but nearly as so. Triple digits seem within reach. Let's hope the air conditioning doesn't pick this weekend to retire.
If it doesn't, we can spend our Sunday focused on sports.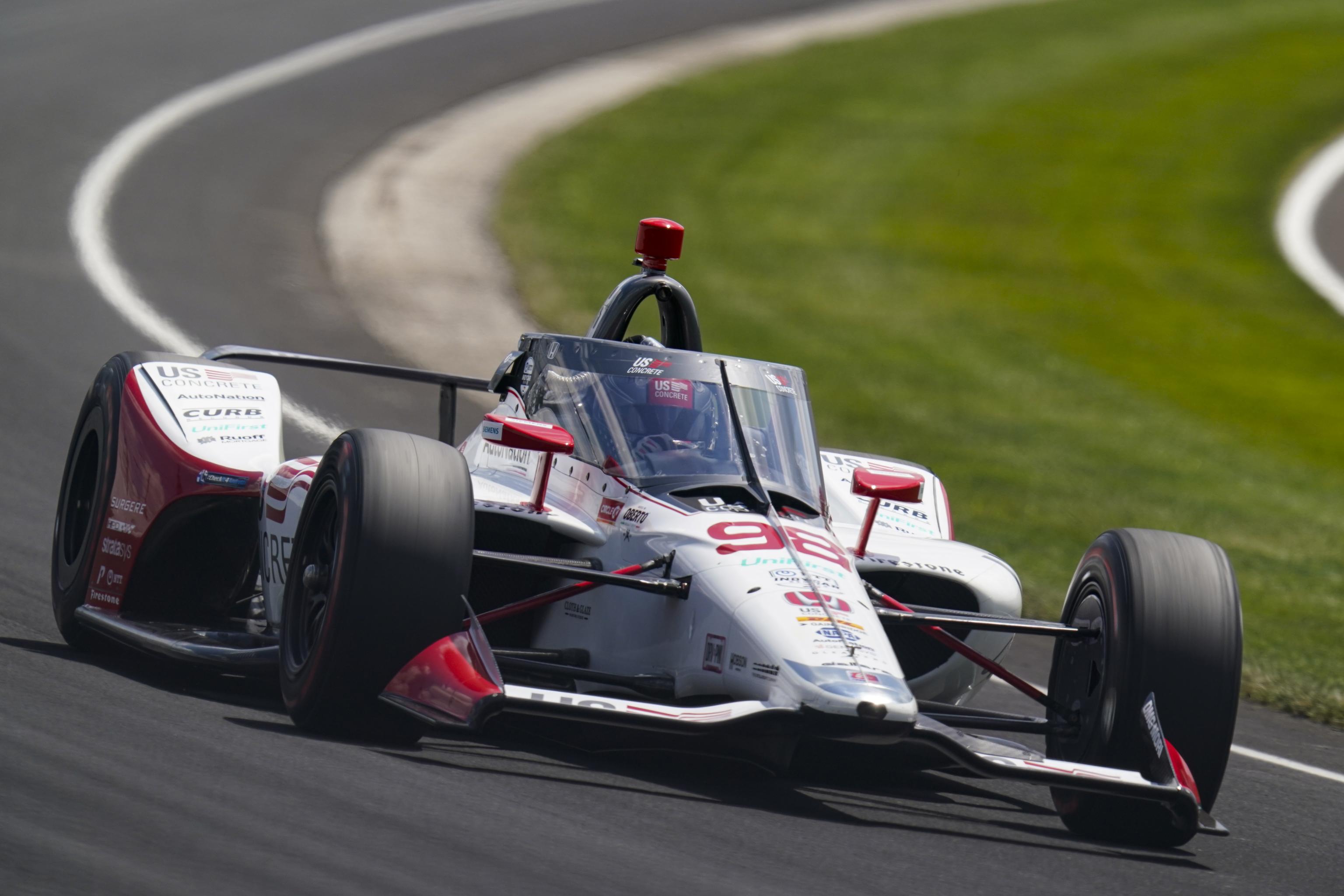 Did you know there is qualifying for the Indianapolis 500 on television today? Yep. The greatest spectacle in automobile racing is just down the road. If your idea of mesmerizing is watching a car see how fast it can transverse a 2.5-mile track, NBC and NBC Sports has your fix.
There are also a bunch of baseball games on, of course, including the Mariners losing to the Astros – hey, the odds are in my favor – and the battle of Los Angeles. If you care about the Yankees and the Red Sox (according to ESPN, everyone does), that's available tonight as well. ESPN televising those two playing. If that doesn't smack of normalcy, I don't know what does.
There's golf (the U.S. Amateur is coming to us from Bandon Dunes on the Oregon coast), there's the WNBA (Seattle is playing Connecticut) and there's four playoff hockey games from the NHL's Canadian bubbles.
Take your pick, hunker down out of the heat and drinks a lot of lemonade. However you like it. That's what this Sunday is for.
• OK, I ended the last sentence in a preposition. Sorry. Let's move on.
• Liability again seems to be the new watchword in college football. When the Big Ten and Pac-12 canceled their fall seasons, the word hovered in the background, unsaid in most cases, but a key concern nonetheless. Now, as parents of players at two schools – Iowa and Ohio State – start to push back against the cancellation, it is back in the spotlight.
The players' parents believe their boys can accept the risk. They are willing to waive their rights. Let them play. Except the NCAA, under pressure from Congress recently, banned liability waivers. The schools are on the hook if anything goes wrong.
And it could be that way for whomever plays, if Tom Mars, a prominent attorney who specializes in such matters, is right. He told Sports Illustrated's Pat Forde a few days ago something that should chill the wallet of every athletic director. And remember, their wallets are already frozen shut. Here's what Forde wrote:
" 'Whatever conference(s) decides to play football this fall will be taking a ridiculously high risk they may soon regret,' he quoted Mars as saying. 'I know and have talked with some of the best plaintiff's lawyers in the country this week, and they're praying the SEC, Big 12 and/or the ACC are greedy enough to stay the course. If things go sideways, the plaintiff's Bar will immediately get their hands on the internal financial analyses of the schools (a FOIA layup), get the conference financials through the discovery process, and then just stand in front of the jurors and point to the conferences that decided not to risk the health of their student-athletes. Good Lord, I'd hate to be the lawyers defending those cases.'

"And the attorneys lining up to represent plaintiffs? 'These are lawyers who've already slain bigger dragons than the SEC, and they can afford to finance the most expensive litigation on the planet. As a coalition, they'd be the legal equivalent of the Death Star.'

"Sleep well, Big 12, ACC and SEC leaders."
If football doesn't make it to the starting gate next month, you will know the real reason why.
• In news that seems to lean the other way, the FDA gave a Yale group approval to release its rapid COVID-19 saliva test under emergency status.
The test, called SalivaDirect, is less intrusive, allows for a quicker turnaround and, developed by the researchers in conjunction with the NBA and its players, is expected to be available soon at little cost.
It could be a game-changer for athletics if it does what the developers hope it can do. Most sports, including college football, have been hamstrung by the lack of testing ability. Without rapid tests, it's hard to know if anyone competing is infected in real-time. This test hopes to solve that problem.
And, yes, it is also a big deal for the public at large – if it works as hoped.
• By the way, when I wrote about taking a sports hiatus yesterday, I meant that in every way. Kim and I spent the day watching the first season of "Fargo" on the Hulu. It was a blast, wasn't it hon?
Not sure what took us so long to get to it, but now we are hooked. If there is anything good to come out of the quarantine time, it is we caught up with a lot of popular TV we had missed over the years. Not that it makes up for everything we've been missing outside the house but someone has to look for the silver lining. By the way, that last sentence was brought to you by my wife, who lives the Ronald Reagan pony story every day (look it up).  
•••
WSU: Around the Pac-12 and college sports, football in the spring sounds simple. It won't be. … Getting other sports going will also pose challenges. … That doesn't mean it won't happen. … Washington's first-year coach, Jimmy Lake, had the right response to the virus-caused postponement. That bodes well for the future. … In basketball news, Oregon State has picked up a big man with guard skills. … The Pac-12 has a chance to lead the way in getting the season underway and run correctly.
Gonzaga: We start today's GU report with a story about a basketball alum with a pretty big job. Mike Leasure, a former player who spanned the coaching era of Dan Fitzgerald through Mark Few, has recently been promoted within the Portland police department. Ryan Collingwood talked with Leasure and his new position is a strife-torn city and his time at Gonzaga. … Other alumni were a little more prominent nationally recently and for a more typical reason. Jim Meehan takes a peek at how former Zag players are doing in Orlando as the NBA continues its season in a bubble.
NIC: Ryan is back at it with a 20 for 20, this time covering North Idaho College's outstanding athletes. Kim and I spent a summer coaching one of the players when they were in high school. Can you guess which one?
Mariners: It is Gene Warnick's weekend for the Out of Right Field column. He shines the developmental light on the M's and sees a different franchise than it was a few years back. … Some of those youngsters are showing what they can do at the big league level right now, though it didn't help Seattle last night as it lost to Houston 2-1. … Despite Evan White's home run last night, there is still concern about the franchise's current and future first baseman. … The M's made more roster moves yesterday before the game. … This a a fun story. It answers questions about those cardboard cutouts at T-Mobile. The best one I've seen around the big leagues? Someone put a cutout of Bernie, from "Weekend at Bernies" behind home plate. Only at Dodger Stadium folks.
Seahawks: Are you optimistic or pessimistic about the NFL season really happening? Both the same day, like me? … Yes, Shaquill Griffin is happy here.
•••       
• Before we sign off today, we want to congratulate an old friend, colleague and teammate. Mike Murphey, who I worked with at the S-R for a couple decades and played fastpitch softball and baseball with almost as long, recently had his first novel published. Now it has won an award. Good for you Mike. Until later …
Local journalism is essential.
Give directly to The Spokesman-Review's Northwest Passages community forums series -- which helps to offset the costs of several reporter and editor positions at the newspaper -- by using the easy options below. Gifts processed in this system are not tax deductible, but are predominately used to help meet the local financial requirements needed to receive national matching-grant funds.
Subscribe to the sports newsletter
Get the day's top sports headlines and breaking news delivered to your inbox by subscribing here.
---