News > Crime/Public Safety
Bonner's Ferry chiropractor charged with killing fellow chiropractor
UPDATED: Fri., Aug. 28, 2020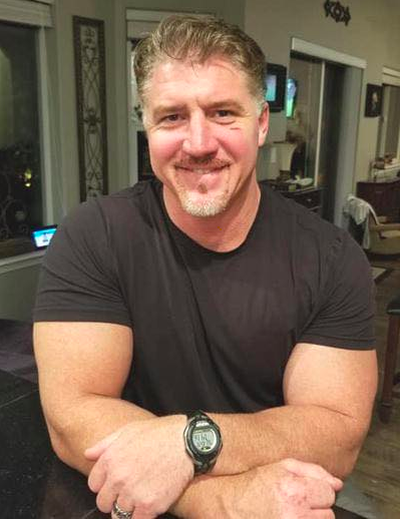 Detectives with the Idaho State Police and the Bonners Ferry Police Department arrested a local man on Thursday in connection with the March 12 murder of a chiropractor in his Bonners Ferry office.
The suspected killer, Daniel L. Moore, 63, was also a chiropractor, according to the Kootenai Valley Times.
Detectives working with the Boundary County and Kootenai County Prosecutor's Offices uncovered "compelling" evidence and a motive for the shooting, the release said. But law enforcement has decided not to release those details to avoid interfering in judicial proceedings, the release said.
Moore was arraigned on second-degree murder charges Friday morning in the Boundary County Courthouse and remains in the custody of the Boundary County Jail, according to an Idaho State Police news release.
The victim, Brian Drake, is survived by his wife and four children. In a joint statement, Drake's family described him as someone who loved his patients and serving people.
"He brought joy and laughter to those around him," the family wrote. "He had a tremendous heart, and his loss has wrought a tremendous hole in our hearts. We will never understand the senselessness of the loss of Brian's life."
Idaho State Police and Bonners Ferry Police worked "tirelessly and diligently" to find the suspected murderer, the family's statement said.
"Still, those efforts cannot change the reality," the statement read.
"His children will grow up without the caring father who was their rock and champion. His bride will not grow old with him, sharing the joys and burdens of raising their children together. We all remain devastated and pray for justice."
Local journalism is essential.
Give directly to The Spokesman-Review's Northwest Passages community forums series -- which helps to offset the costs of several reporter and editor positions at the newspaper -- by using the easy options below. Gifts processed in this system are not tax deductible, but are predominately used to help meet the local financial requirements needed to receive national matching-grant funds.
Subscribe to the Coronavirus newsletter
Get the day's latest Coronavirus news delivered to your inbox by subscribing to our newsletter.
---