Spokane Valley among nation's best places to buy a home, says personal finance website A popular personal finance website has reinforced what many homebuyers and observers of Spokane Valley real estate already know – it's a great place to buy a home.
They will tell you how Spokane Valley's school districts, large lot sizes and proximity to outdoor activities are attracting a multitude of homebuyers, making it one of the most desirable places to buy a house in the country.
WalletHub.com would appear to agree, ranking Spokane Valley eighth out of 300 cities nationwide on its recent list of the best real estate markets in 2020.
"Spokane Valley has always been attractive (to homebuyers) because of its proximity to I-90 and its tremendous school districts," said Tim Olsen, broker at John L. Scott Real Estate Spokane Valley-Liberty Lake. "It's attractive to people from other parts of the country because everything is right here."
Homebuyer demand in Spokane Valley and Liberty Lake is becoming more pronounced – especially during COVID-19 – as out-of-state buyers, some of whom are able to telecommute, are escaping higher-priced metro areas in search of a better quality of life, Olsen said.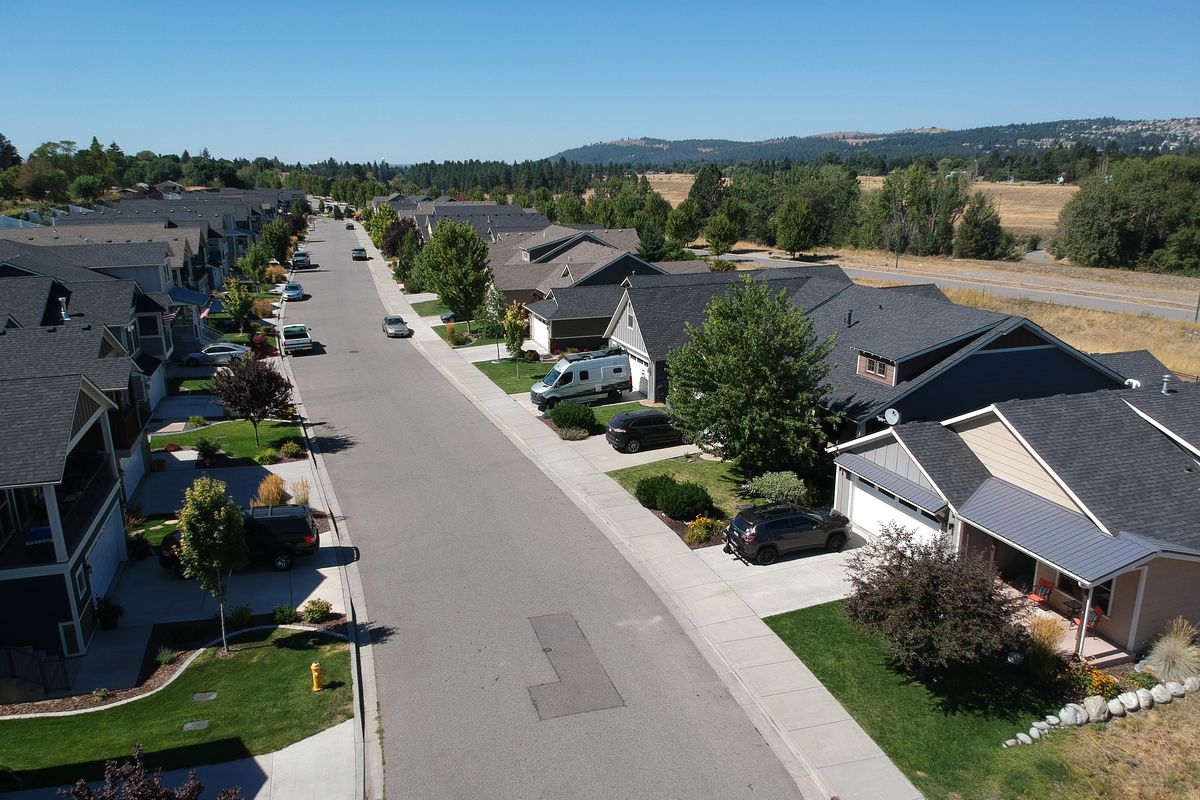 WalletHub ranked the 300 cities of varying sizes across two key dimensions: real estate market, and affordability and economic environment.
The personal finance website also evaluated the cities across 24 various metrics, including median home price appreciation, average number of days on the market, share of property listings with price cuts, mortgage delinquencies, housing inventory and building permit activity. It also examined population and job growth rates using data from the U.S. Bureau of Labor Statistics and the U.S. Census Bureau.
Spokane Valley offers a wide array of property sizes and types, making it an appealing area for homebuyers, said Cate Moye, designated broker at Windermere Spokane Valley.
Homebuyers are searching for properties in all areas of Spokane Valley and Liberty Lake, she said.
"We are seeing a lot of people coming from California and the west side of the state. We are also seeing people coming from back east," Moye said.
It isn't a secret that Spokane County's housing market has been competitive.
Realtor.com named Spokane as the top market for out-of-state buyers in November. In July, Spokane County's median home price exceeded $300,000 for the first time in history as record-low interest rates and lack of available homes drove prices up. The county's housing inventory in July was comprised of 520 homes, representing less than a month's supply.
"We need homes. Our inventory is absolutely minuscule," said Moye , adding that homes priced around $250,000 are generating multiple offers, with some selling 10% to 15% over list price.
Homes priced $250,000 to $450,000 are remaining on the market longer, as that typically is the price range for "move-up" buyers who currently own a home and are looking to buy a bigger or more expensive property. However, homes in that price range are closing in fewer than 30 days after going on the market, Moye said.
In WalletHub's list, Spokane ranked 66th out of the 300 cities. Boise and Seattle were judged to be the No. 1 and No. 2 best real estate markets, respectively. Miami Beach, Florida, was ranked the least desirable place to buy a home.
Olsen advises buyers to prepare for the path to homeownership in the local market by ensuring finances and documentation are in order before beginning a property search.
"The more information buyers can give the lender and the closer the relationship between the lender and the agent working on behalf of the client, the better," he said.
---