Sports
A Grip on Sports: Even in the most unusual of years, football attempts to fill its usual places over the weekend
Sat., Aug. 29, 2020 A GRIP ON SPORTS • What are Saturday mornings supposed to be about? This time of year? Football, of course. Chewing over last night's prep games. Preparing a menu of today's college ones. And soon, anticipating Sunday's feast of NFL contests.
•••••••
• This year is anything but ordinary, as we are reminded just about every day. But many places are clinging to the hope of keeping it somewhat normal at least as football is concerned. Which brings us to our subject matter this morning.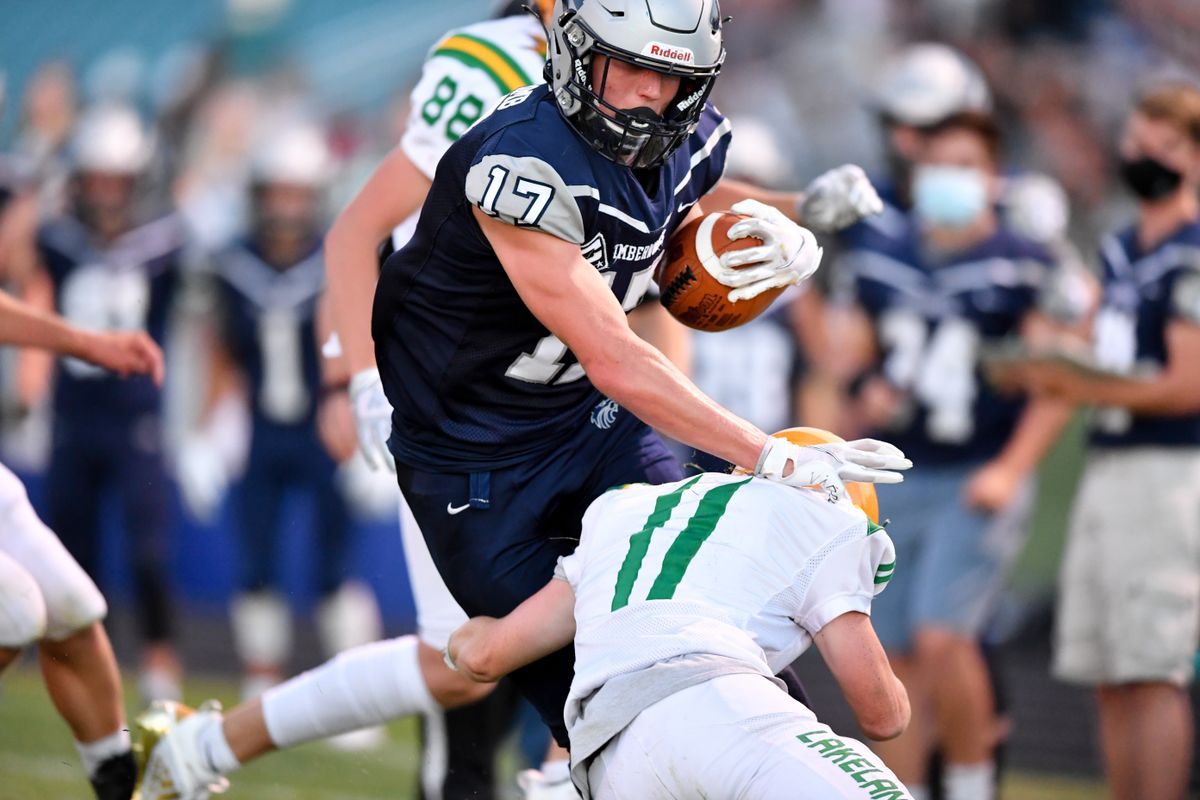 In North Idaho last night, people gathered in grandstands and watched high school football action. Whether those playing or watching (along with local health care workers) will regret such actions won't be known for a few weeks. But last night football was there to be enjoyed. And the hope is it will continue.
Today, if you wander over to ESPN, you'll be able to watch a college football game. With the nation in the audience, the preferred virus-protection protocols should be more evident among the spectators, what few are allowed in the stadium hosting FCS schools Austin Peay and Central Arkansas. But who knows?
Football this year will only survive as long as people enjoy it safely and, if the past few months have taught us anything, they've taught us that is not a given.
Next weekend will be more of a test, as those Power 5 schools still playing – as you probably know, the Big Ten and the Pac-12 have postponed their seasons – will kick off hoping the truncated season they've planned can be salvaged.
And there is the NFL, waiting in the wings, hoping college football turns out to be a success and takes the pressure off a league with billions and billions in revenue hanging in the balance.
How odd. The unpaid athletes serving as guinea pigs for those with paychecks coming in each week. What a concept. Heck, even the Pac-12 and Big Ten are re-examining their decisions, based on the hope coronavirus numbers will continue to fall in each conference's footprint.
No matter what, though, the NFL will start. College football could be shut down due to an unprecedented outbreak and the NFL will start. College players could be hospitalized and the NFL will start. If it starts, there is a good chance it will soldier on.
Look at baseball. Unlike other pro sports, baseball went without a bubble, hoping it could avoid problems. Yet, unlike other sports, it had major COVID-19 outbreaks. Games were postponed. So were entire series. But baseball soldiers on. Some teams will play more doubleheaders than any team since the 1950s and baseball soldiers on. There is too much money at stake for it to stop.
The NFL is in also cruising along in the S.S. Moneybags. The game, however, doesn't allow doubleheaders. If the Browns, say, have to miss a game against the Steelers because its entire offensive and defensive line is in quarantine, there is little chance to make it up. The league has contingency plans in place – what they are, no one is entirely sure – but hopes it doesn't have to use them.
Let's just hope the money-driven decisions made by those in power among college football and the NFL don't end up costing the individuals involved too high a price.
•••
WSU: We will link a story in this section about recruiting, but why wait? The Cougars picked up another wide receiver commitment yesterday. Theo Lawson has the story. … Theo also spoke with Larry Weir about Washington State news on the latest Press Box podcast. … Elsewhere in the Pac-12, Lute Olson's death continues to resonate through the conference, with Jon Wilner posting the most interesting story. He talked with longtime rival Mike Montgomery about Olson's legacy. … In football news, the businesses around the University of Washington are bracing for a fall like none other. … A new Colorado assistant coach has a longtime tie to Karl Dorrell. … How is Utah, and other schools, going to handle its roster with the new NCAA rules? … Recruiting continues unaltered for Oregon. … Arizona State's preparation is typical in an untypical year. … Finally, each year John Canzano picks the 25 most influential people in Oregon sports. This year, COVID-19 takes over the top few spots, via people who have to deal with it.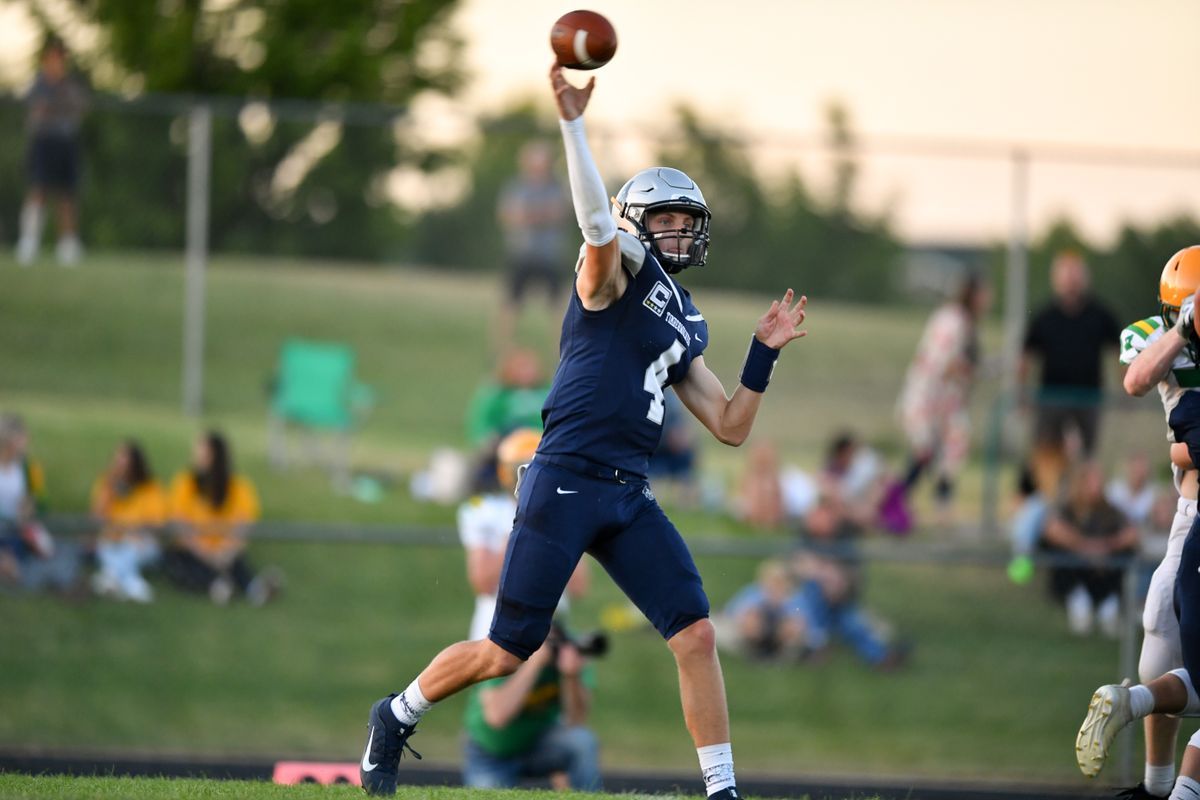 Preps: There are some oddities when it comes to the health protocols football teams are following. Dave Nichols pointed out one on Twitter last night. There are social distancing rules in place for the coin flip. And then the next couple hours the players try to hit the snot out of each other. Seems a bit incongruous. Dave was at the Lake City win over Lakeland last night, as was Tyler Tjomsland, who has these photographs.
Golf: Joel Dahmen will have to shoot lights out on a tough course this weekend to move on the final FedEx Cup tournament next week in Atlanta.
Auto racing: There is a big race tonight at Daytona.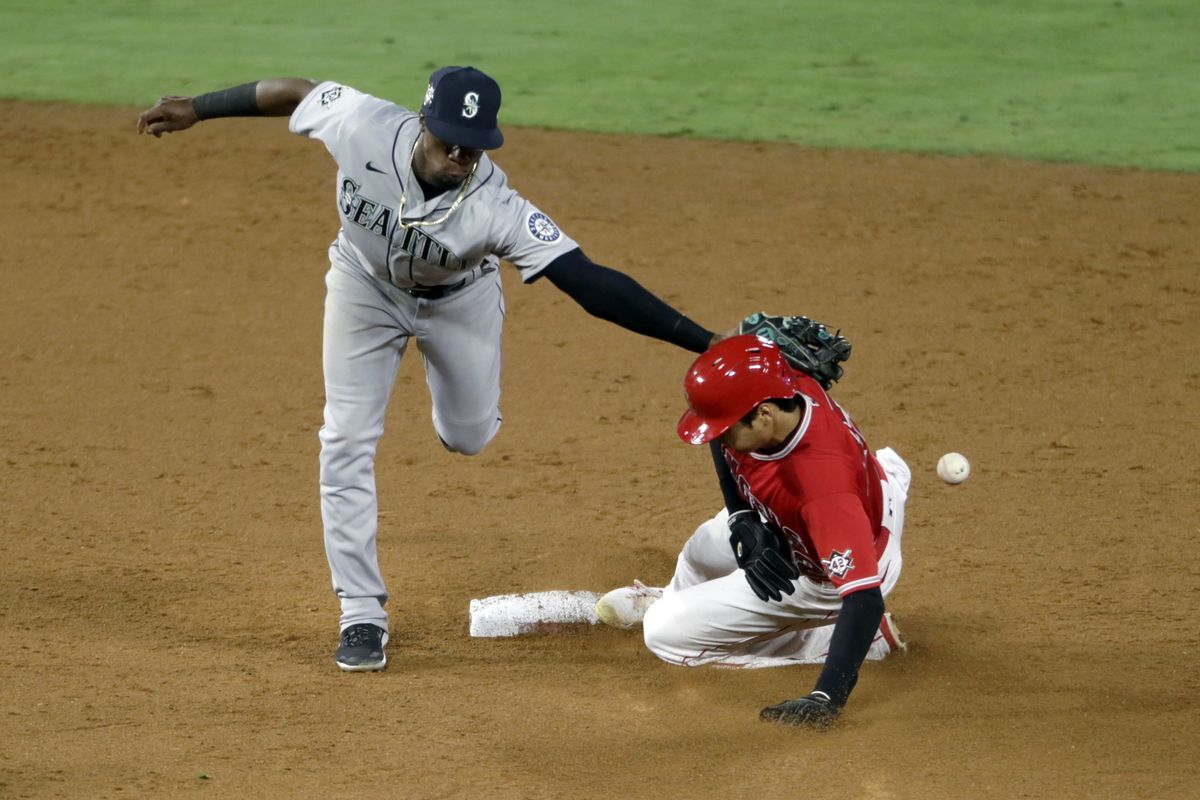 Mariners: Don't let anyone tell you one missed strike call can't change an entire game. It happened last night as the M's lost to the Angels 3-2. It came in the sixth inning, with Seattle up 1-0 and about to head back to the dugout. It's also the lead of Adam Jude's game story in the Seattle Times. … Because there was no baseball in April, players celebrated Jackie Robinson Day on Friday.
Seahawks: The NFL may have lucked out this week. If there had been games, they probably would have been postponed. Not due to the coronavirus, but social justice protests. At least Russell Wilson thinks so. … Quandre Diggs feels words are fine but actions are better. … The secondary has a chance to be really good. … There are a few injuries to keep an eye on.
•••       
• The more success football experiences, at all levels, the more sports we will be available for others to participate in and watch over the next few months. A lot of that success is predicated on how communities deal with the virus. If it can be tamped down to such a degree more activities are allowed, then sports, including football, will find their roads easier to travel. Until later …
Local journalism is essential.
Give directly to The Spokesman-Review's Northwest Passages community forums series -- which helps to offset the costs of several reporter and editor positions at the newspaper -- by using the easy options below. Gifts processed in this system are not tax deductible, but are predominately used to help meet the local financial requirements needed to receive national matching-grant funds.
Subscribe to the sports newsletter
Get the day's top sports headlines and breaking news delivered to your inbox by subscribing here.
---