Sports
A Grip on Sports: As December takes over, no one knows what will happen today in sports, let alone by the end of the month
Tue., Dec. 1, 2020 A GRIP ON SPORTS • Today is the first day of the last month of the craziest year in memory. What could go wrong over the next 31 days? A whole heck of a lot, apparently, if the first day is any indication.
•••••••
• The Pac-12 has an employee named Andrew Walker. I don't know Mr. Walker personally, but I feel for him. He has the unenviable task of sending out the emails telling the news media if a Pac-12 contest has been postponed due to COVID-19 issues.
An email from Mr. Walker arrived in our inbox this morning at 7 a.m. That fact in itself is somewhat akin to getting a notice from the Army back in the day, or a call from the bank when your checking account is low on funds.
Today's victim? The first Pac-12 basketball game between Colorado and Arizona. Wednesday's contest is off. The Buffaloes have roster issues after a recent virus outbreak.
Welcome to December.
OK, there is good news as well. Vaccines are headed out all over the world. Some might even filter their way down to the Inland Northwest, though for a while around here they could be as rare as PS5s. But they carry hope with them. Hope that fewer people will get sick, that life can begin to return to normal, that Mr. Walker can start sending out emails that no one handles like explosive devices.
Because, as it turns out, even the best testing protocols in the world, aren't enough to avoid cancellations and postponements in college athletics. Not last month. Not in the next few weeks either.
Darn you NBA. And WNBA. And NHL. You made everyone believe this summer playing sports this fall was going to be easy. It isn't. Ask the Ravens. The NFL may have more money than most third-world countries, but even that monolith can't keep the virus at bay.
We've come to realize the lack of positive tests in any athletic program at any level – outside of a true bubble experience – is more a matter of luck than skill. It's a point illustrated in this Jon Wilner story on USC's recent issues. A player who may have been the flash point for the Trojans was more than likely infected on a Wednesday, meaning his infectious nature slipped through into game day and the ensuing travel back. And cost USC a week of playing.
Between today and, hopefully, the most-subdued holiday week since World War II, everyone should be able to discern the light at the end of this nine-month-long tunnel. This morning, however, we are still groping around in the dark a bit. And dreading the next email.
• When there is a pretty good football or basketball team in your area code, it's easy to look forward to the polls being released. How far did your team rise? Or drop? No matter what, the question is always the same when it comes to teams you root for: What were the voters thinking?
In the case of the Gonzaga men, that question is moot, and should be for a while. The Bulldogs remained No. 1 this week and even tightened their grip. With games this week against two ranked opponents, West Virginia tomorrow and No. 2 Baylor on Saturday, the Zags should remain in the top 10 no matter what happens.
The women proved this week a loss to the "right" team doesn't hurt in the early polls. It can even help. Their performance against top-ranked South Carolina was good enough to move the Bulldogs up a few spots in this week's poll.
But there was some frustrating numbers as well. Washington, which the eye test tells any football fan is the best the Pac-12 has to offer, barely moved into the poll this week and stayed behind an overrated Oregon team. Which led to this question: What were the voters thinking?
• What was Pete Carroll thinking, anyway?
That was a question floating around the Grippi household last night, overpowering the scent of the carne asada (patent pending) cheesesteaks that served as dinner.
The decision to go for an early fourth down, compounded by the strangest play call this side of a Super Bowl, seemed ill advised at best. And seemed to give a reeling Philadelphia team hope, making last night's 23-17 win harder than it needed to be.
Such is life in the NFL though. Make a small mistake and the other team, even if that other team is one of the dregs of the league, is going to make you pay. The Eagles might not have been good enough to cash in, but the teams the Hawks want to be better than lake this month, will.
Mistakes are not a killer right now. In a month they will start to be.
•••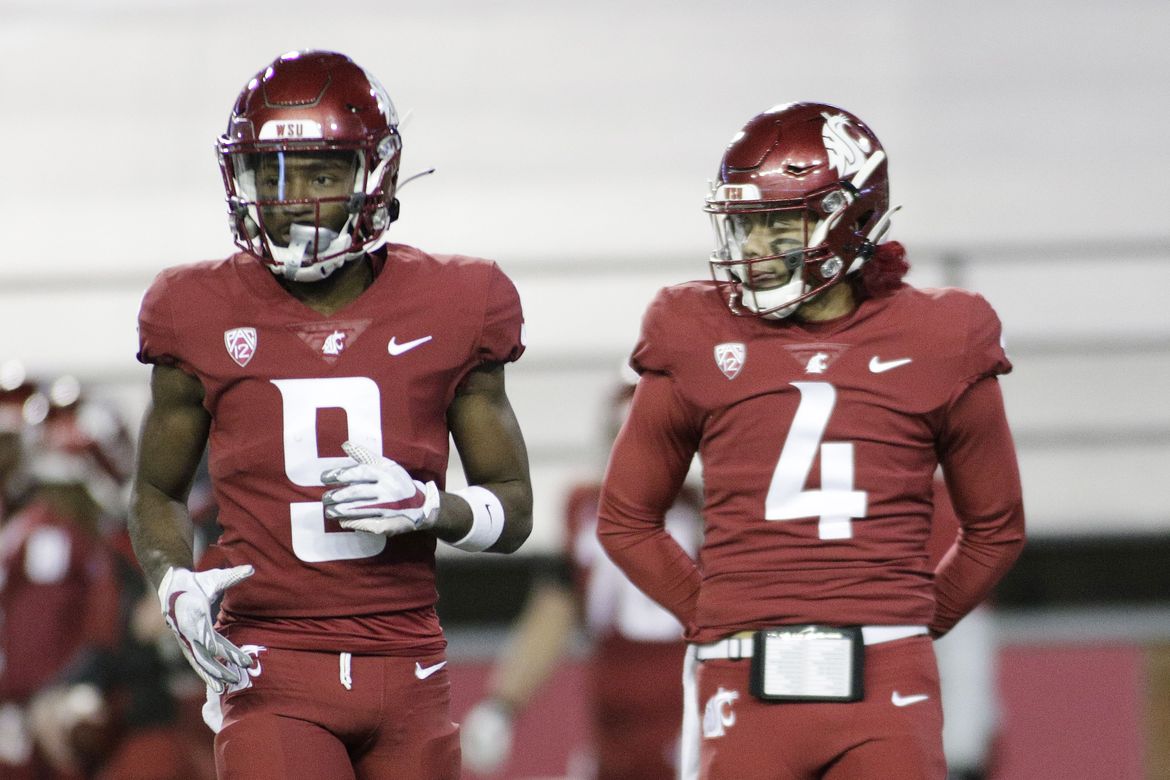 WSU: Even though the Pac-12 changed the game schedule again yesterday – moving Sunday's start up 90 minutes – Nick Rolovich is confident it will be played. The Cougar coach spoke with the media yesterday and Theo Lawson joined in, resulting in this story. … Theo also offers this first look at USC. … The Trojans are just happy to get back on the field, even on a Sunday. … Around the Pac-12 and college football, Wilner looks back at last weekend one more time. … With Santa Clara County including college sports in its lockdown orders, Stanford's football team is looking to relocate. It may end up in the Northwest. … The Cardinal may first move to Seattle, as they play at Washington on Saturday. The Huskies will probably welcome the company. … Both Oregon and California are coming off last-minute losses in rivalry games. Who will respond better when they meet this week? … Oregon State will need a new quarterback this week against Utah as Tristian Gebbia's hamstring is worse than thought. … Arizona State hasn't played in a while. And UCLA offered a tough test even before the Sun Devils suspended to defensive standouts. … Arizona faces uncertainty at quarterback along with Colorado. … In basketball news, Oregon is finally ready to start its season. … Oregon State has added Santa Clara to its home schedule. … Colorado was hoping to play this week but might have to wait a while. … UCLA's schedule has been torn apart by the virus. … Arizona has added Northern Arizona back to its schedule.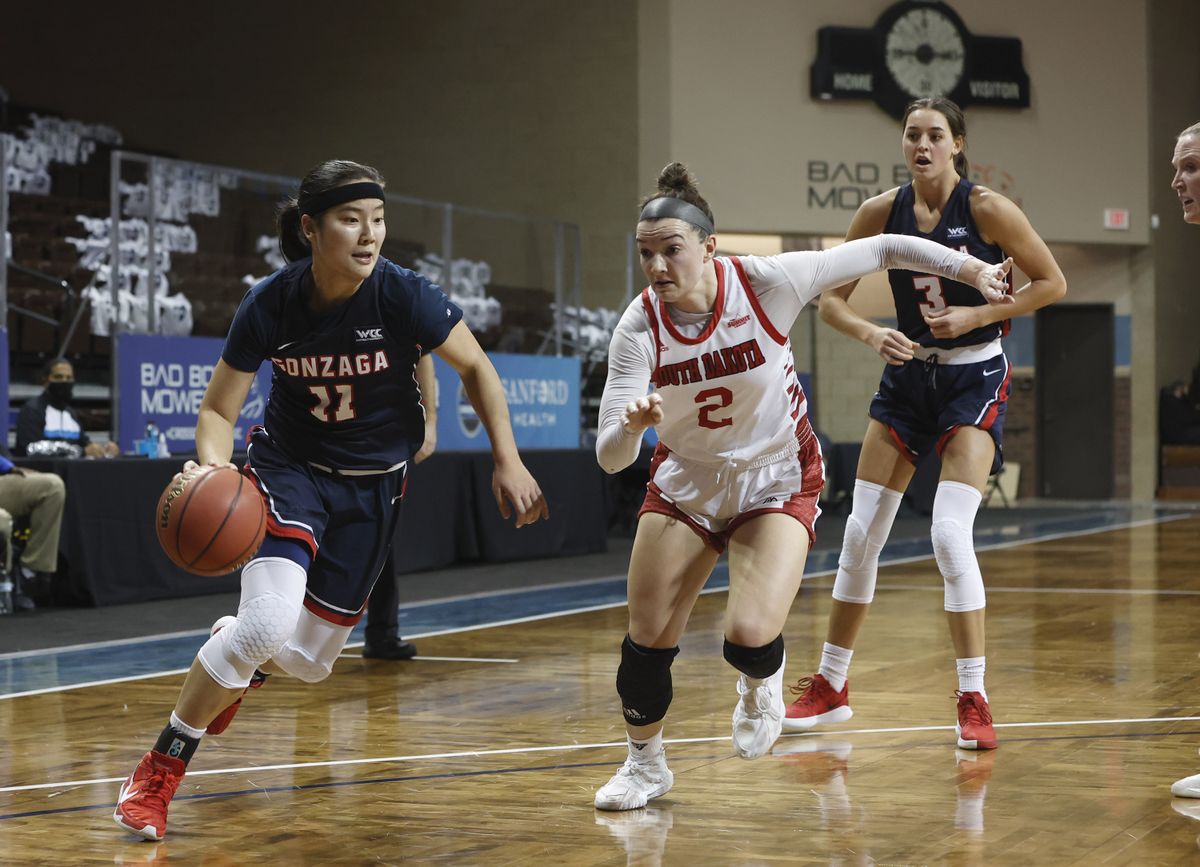 Gonzaga: We mentioned the polls above and Jim Meehan did the same yesterday, writing about the Zags in this story. … Jim Allen covered the same ground for the women and also added this story on their remarkable comeback win in South Dakota over a Coyote team that won 30 games last season. … Back to the men, the Bulldogs left a few folks behind in Florida but are in Indianapolis in preparation for Wednesday's game with West Virginia. Jim Meehan has that info as well as a story concerning how the Mountaineer game came to be on the schedule. … Last week's wins helped Drew Timme and Jalen Suggs win WCC awards. Jim has that covered. … The Zags are still the favorites of many in the national media. … The women are getting more notice too. … Finally, Larry Weir spoke with Dan Dickau yesterday for the latest Press Box podcast. … Elsewhere in the WCC, Santa Clara needs a place to practice and play. Santa Cruz may just be the choice. … BYU will be tested by USC as it tries to build an NCAA resume.
Indians: Though Spokane's situation will not change radically, the teams in the long-played Pioneer League (on the other side of the Rockies) will. Dave Nichols examines the changes.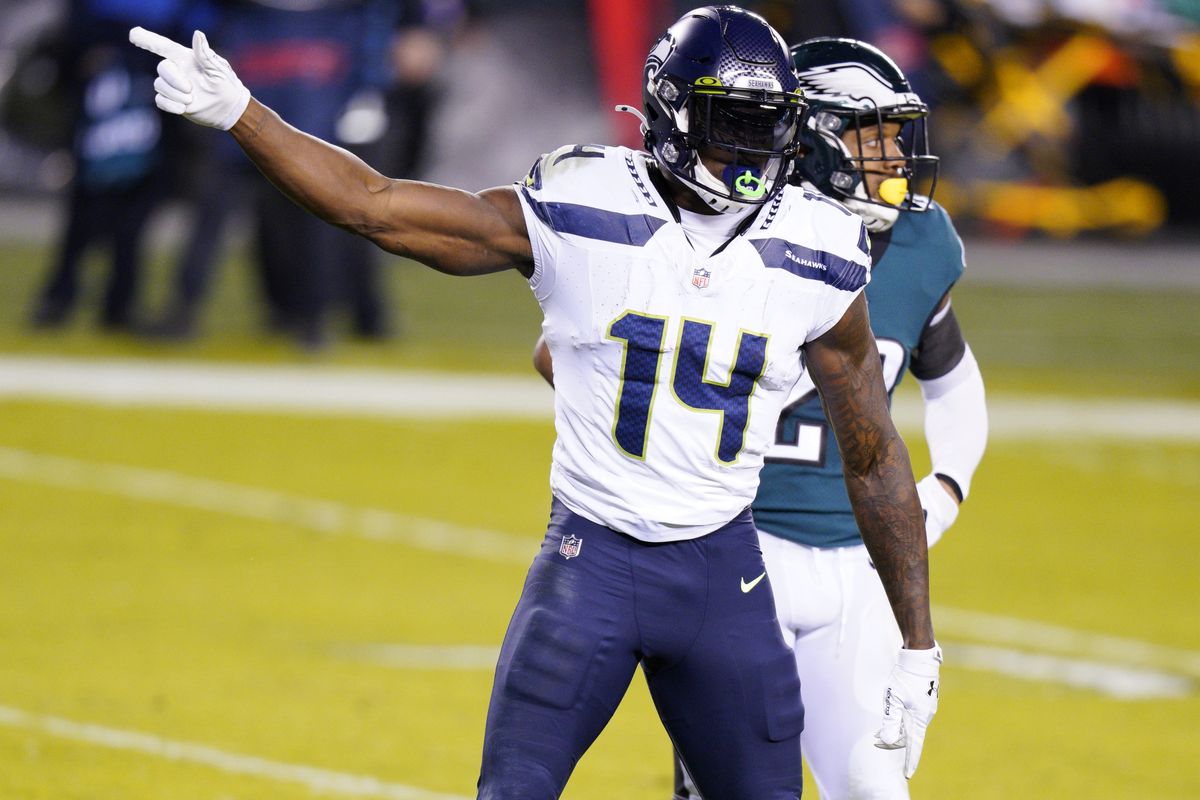 Seahawks: In some ways, last night's win was lowbrow comedy. Which made it perfect for John Blanchette and his special brand of humor. … The story of the game was the Hawk defense playing a bit like Hawk defenses of old. Though that's tempered a bit by the competition. … The other story was the play of DK Metcalf, who was actually competing against a solid secondary. He won most of the battles, including the mental ones, and helped key the Seattle offense. … There are always grades. And injuries, though they seem minor. … San Francisco is moving to Arizona to practice and play. That doesn't sit well with some in the Bay Area.
Sounders: The next round of the postseason happens tonight, against FC Dallas in the Western Conference semifinals.
•••       
• I began some fall cleaning yesterday, trashing some computer CDs and hardware that is old enough to vote. While going through desk drawers, however, I discovered a program from a national baseball tournament my youngest son participated in 20 years ago. After first looking at his picture – I remember that smile – I started perusing the rosters of other teams. The names were astonishing. Clayton Kershaw. Dallas Keuchel. Paul Goldschmidt. DJ LaMahieu. Tommy Pham. Taylor Mays. Hank Conger. And Jack Grippi. Seems about right. Until later …
Local journalism is essential.
Give directly to The Spokesman-Review's Northwest Passages community forums series -- which helps to offset the costs of several reporter and editor positions at the newspaper -- by using the easy options below. Gifts processed in this system are not tax deductible, but are predominately used to help meet the local financial requirements needed to receive national matching-grant funds.
Subscribe to the sports newsletter
Get the day's top sports headlines and breaking news delivered to your inbox by subscribing here.
---