A Grip on Sports: No matter what happens, maybe we should rise above it and just sing a happy tune
Wed., Dec. 2, 2020 A GRIP ON SPORTS • In an attempt to lighten our evening, we watched the first part of "Wall-e" last night. The appearance of a mounted trout singing "Don't Worry, Be Happy" surprised us almost as much as it did Eve. And made us realize something. It should be this year's theme song.
•••••••
• Don't worry. We happily turned off the movie when the Sounders' Western Conference semifinal against FC Dallas started. After all, sports are serving as our escape, right?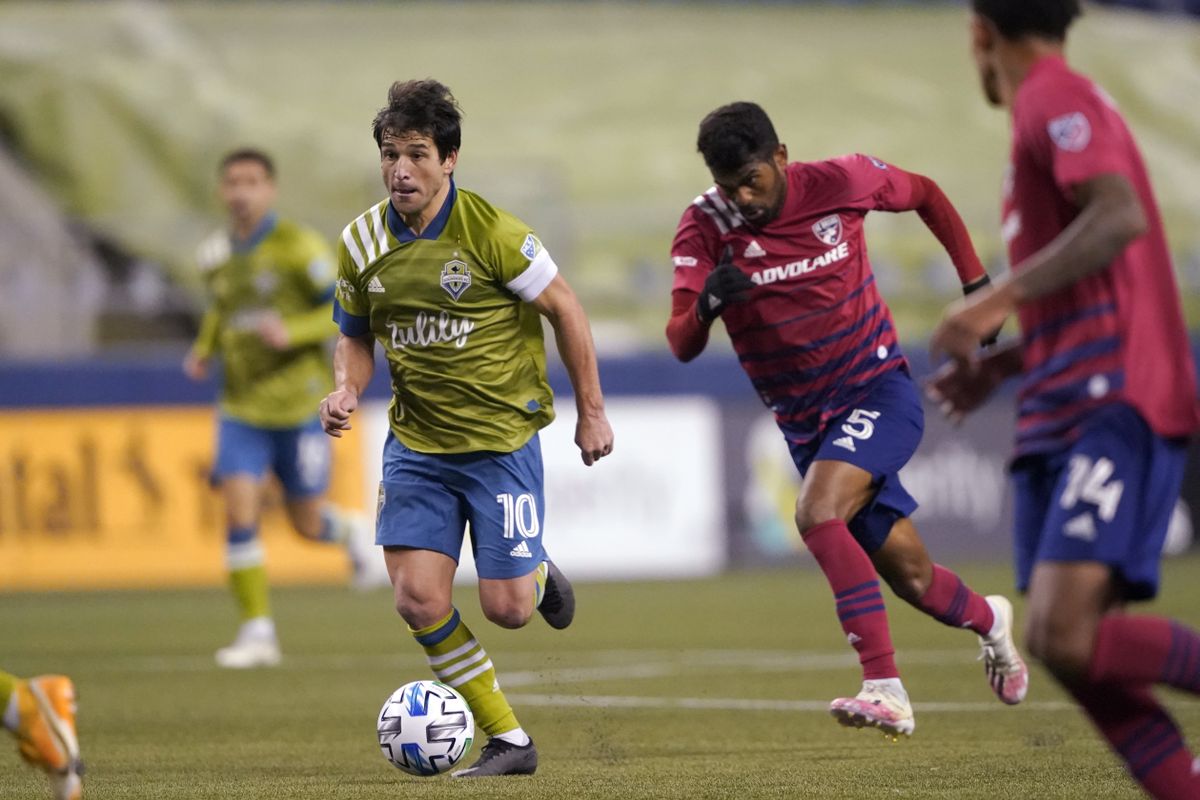 Except I'm not so sure how much it lessens our stress level when there is an obvious foul on Nico Lodeiro that doesn't get called. But that's a subject for another morning. Today we aren't worrying about such things. We are focusing on staying happy.
We're really happy to be able to spend all day watching college hoops, even if the call of duty means we can only watch snippets here and there. Not tonight, though. The top-ranked Zags face another stern test with No. 11 West Virginia early this evening and Washington State opens Pac-12 play a few hours later, hosting Oregon State.
Doesn't matter what year it is, such a schedule is worth smiling about.
Gonzaga picked up another win last night without even playing. Kansas handled Kentucky, thus burnishing GU's early season resume. Such things have a tendency to matter come March, which seems like a year away.
Oops, sorry. We're trying to stay happy here. March will be here before you know it.
By then, Washington State will have played at least two more football games. And Max Borghi will have contributed. Nick Rolovich let it be known the Cougars' all-everything running back practiced yesterday, his first practice since suffering an undisclosed injury at an undisclosed time prior to their first game.
He may not play Sunday night at USC, but there is optimism he'll play sometime in this truncated season.
And Sunday is another day to get happy over. How many times does an Inland Northwest football fan get to watch the Seahawks play and then, almost immediately, switch channels and watch the Cougars play? It hasn't happened in this century as far as I can tell. Heck, the last time WSU played on a Sunday was 1988, in Hawaii, a bowl against Houston that ended in a brawl. That's the same year "Don't Worry, Be Happy" was a No. 1 hit, ironically enough.
The Hawks have brought many smiles to many faces this season, with wins in eight of 11 starts. And the way they have played recently has been encouraging. Though, if it weren't a don't-worry day, I would mention the troubling nature of Carlos Dunlap's understated foot injury as a cloud inside the silver lining. After all, when a professional athlete's foot starts hurting, it usually is something bad. Or will be if the athlete doesn't rest a while.
But that's for tomorrow. For today, we're not carping on such things. We're channeling our inner Bobby McFerrin.
•••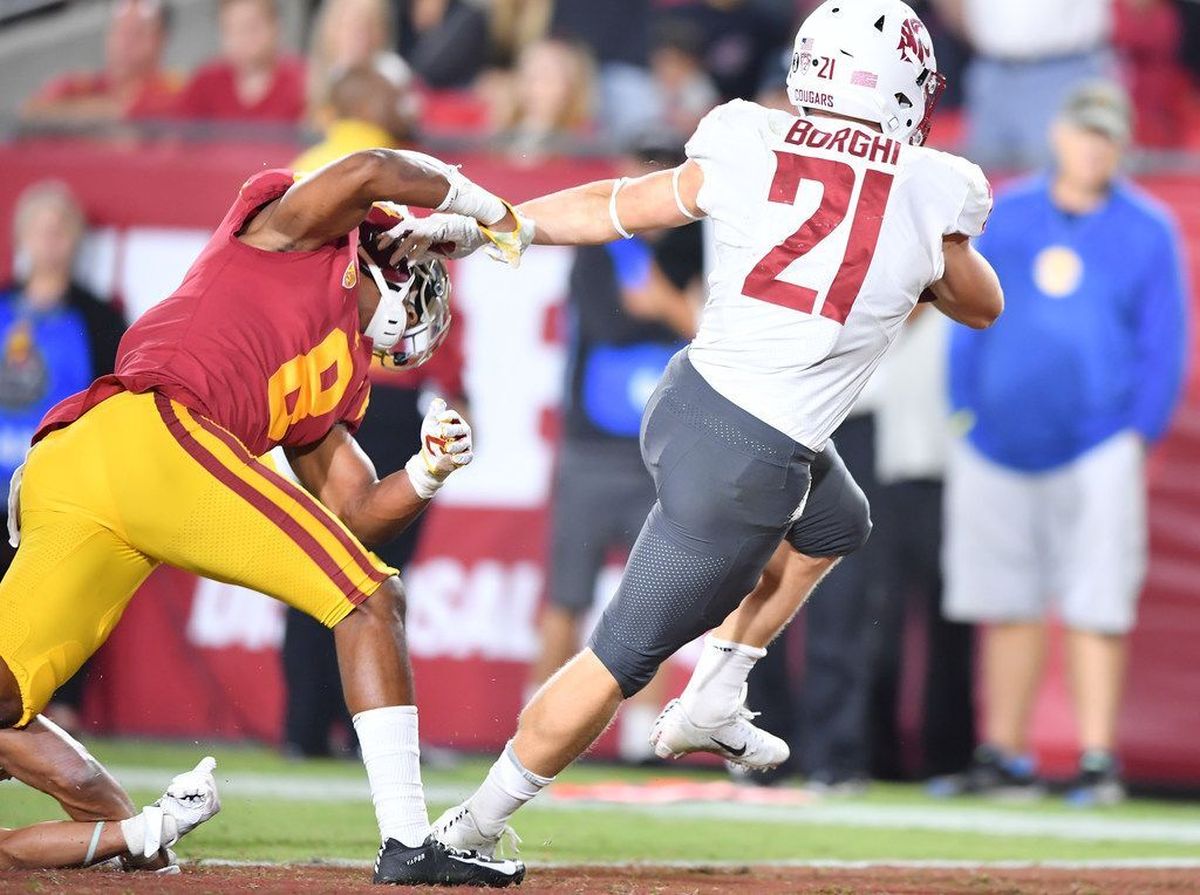 WSU: Yes, Borghi was back at practice. And Theo Lawson has a story about it. … Theo also has a preview of tonight's Pac-12 opener, which will be held in an empty Beasley Coliseum. That's so different than the last time the Cougars met Oregon State. … USC is back on the practice field after missing a game last week. … Around the Pac-12 and college football, the Cougars will be trying to knock USC from its perch atop the conference's power ratings. … Stanford will not only travel to the Northwest to play Washington this Saturday, the Cardinal will come early and then stick around, playing Oregon State in Corvallis next weekend. It's all part of the challenge presented by the virus. … The Huskies appeared in the CFP rankings last night, led by the play of their do-everything linebacker. … Before Oregon State plays its added home game against Stanford, the Beavers play Utah this weekend. Who will play quarterback against the Utes? No on knows for sure. … Oregon knows it has to bounce back against California, which shouldn't be hard considering the Bears' woes. But then again, the Ducks' leaky defense has everyone connected to the program worried. As does the Bears' defense. … Though Arizona is winless and shedding players at an unprecedented rate, undefeated Colorado swears it isn't looking ahead. The Wildcats are turning to a freshman quarterback. … Utah's turnovers are disgusting. That's not our description. … UCLA's offensive line doesn't mind telling opponents what they think. The Bruins' defense is just happy to be playing better. … After a long layoff, Arizona State doesn't want to overload its players this week. … In basketball news, Washington has struggled to start, losing yesterday to UC Riverside in Las Vegas. … Stanford battled but fell to North Carolina. … Utah, the Huskies first Pac-12 opponent, has struggled just to get on a court healthy. … Oregon will finally begin its season tonight. … Colorado has shut down its program for a while. … Arizona may have lost a scheduled game but added another. Welcome to 2020. … Every Bay Area team is scrambling for a Plan B.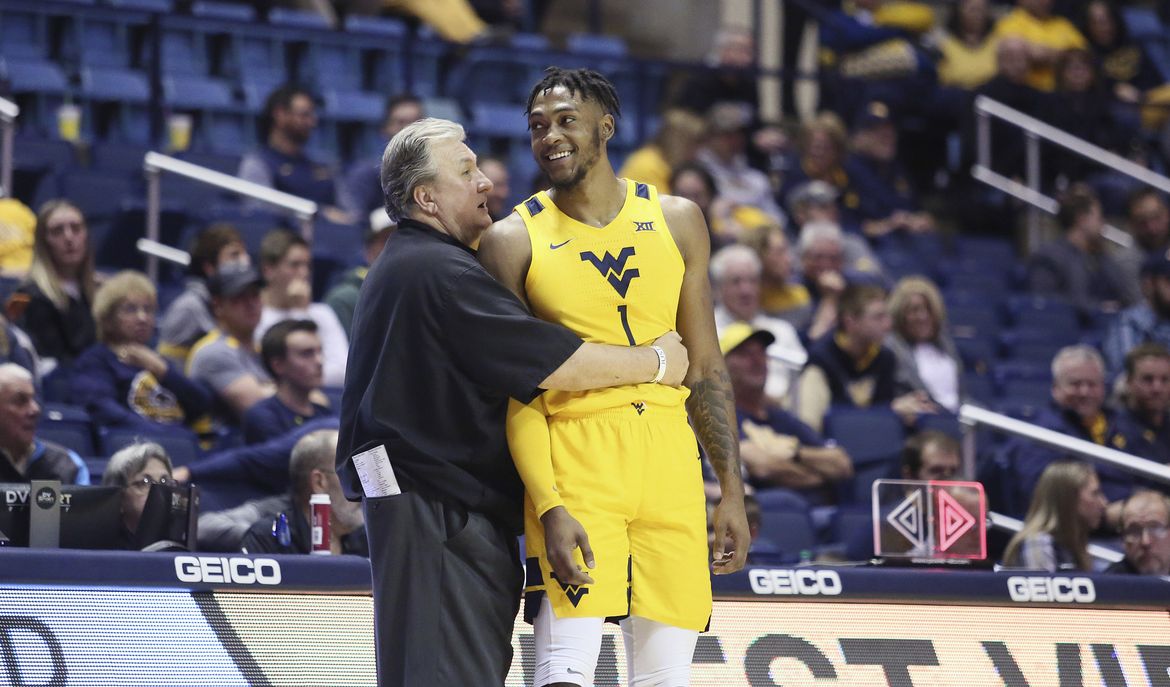 Gonzaga: West Virginia coach Bob Huggins is looking forward to the challenge the Zags present. Sort of. Jim Meehan tells us about it in this story. … Jim also has a look at the key matchup between the teams. … Early yesterday, Jim passed along the news Drew Timme and Corey Kispert are both on the Wooden Award watch list. I'm confident Jalen Suggs will be included come midseason. … Elsewhere in the WCC, Santa Clara is headed to Santa Cruz to practice and play. … USC shut down the vaunted BYU offense and rolled the Cougars. … Pacific fell to Nevada on Monday night.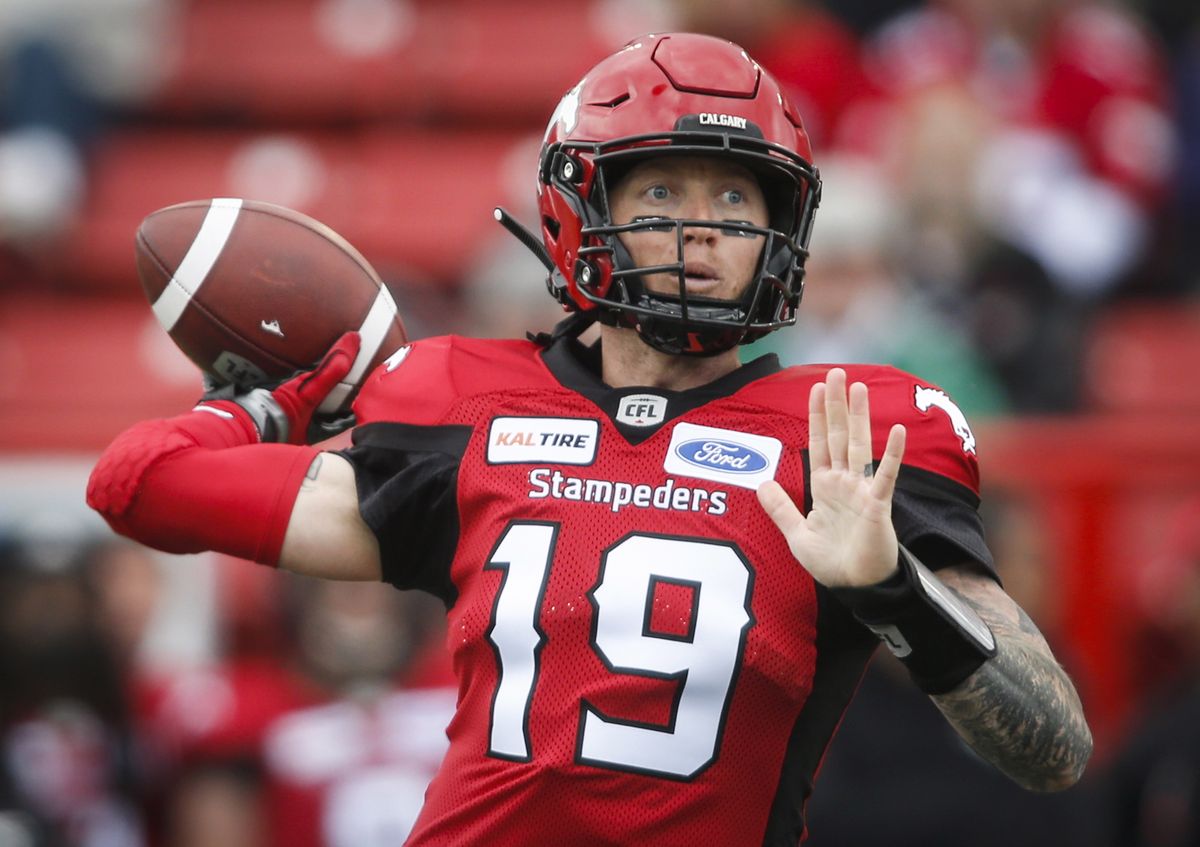 EWU: Two Eagles were named first-team selections when the CFL picked its all-decade team. Ryan Collingwood has more on quarterback Bo Levi Mitchell and defensive back Ryan Phillips earning that honor.
Indians: The relationship between the franchise and the Spokane Tribe of Indians will be explored Thursday at a virtual event sponsored by baseball's Hall of Fame. Dave Nichols has more in this story.
Chiefs: So there is no junior hockey on ice right now. Everyone understands that. But there is virtually hockey available, courtesy of a video game tournament sponsored by the Canadian Hockey League and featuring players from junior teams. Dan Thompson delves into this event.
Seahawks: Larry Weir spoke with Rick Lukens yesterday about the Hawks and other things. The conversation is the centerpiece of the latest Press Box podcast. … As we said, the defense has improved. Or the opponents have gotten worse. … And yes, Dunlap has been a big part of that improvement. … How do true warriors feel about the Hawks and the NFL? Glad you asked. We have an answer. … We also can pass along a couple more questions and answers.
Mariners: If the M's want to contend, they need a couple injured players to return as good as they were. …Tommy Lasorda is out of intensive care.
Sounders: Just like everyone thought, Shane O'Neill took control, scored on a header and led Seattle past FC Dallas 1-0 on Tuesday night. OK, no one thought that would happen. Well, the result, sure. The Sounders always seem to play for the Western Conference title.
•••       
• We'll be back on the S-R website a little after 6 tonight. We'll have our TV take on the Gonzaga game. It is being broadcast on ESPN, which means, no, sorry, no Dick Vitale or Bill Walton. We get Jay Bilas. At least we will hear a few jabs at the NCAA. Guaranteed. Until then …
Local journalism is essential.
Give directly to The Spokesman-Review's Northwest Passages community forums series -- which helps to offset the costs of several reporter and editor positions at the newspaper -- by using the easy options below. Gifts processed in this system are not tax deductible, but are predominately used to help meet the local financial requirements needed to receive national matching-grant funds.
Subscribe to the Coronavirus newsletter
Get the day's latest Coronavirus news delivered to your inbox by subscribing to our newsletter.
---