Sports
A Grip on Sports: Local college basketball fans are lucky enough to be able to compare and contrast every game
Thu., Dec. 3, 2020 A GRIP ON SPORTS • You decide. Would you rather have talent or grit as the centerpiece of your college basketball team? Here in the Inland Northwest, we are lucky enough to have examples of both.
•••••••
• Washington State exhibits the later. Has exhibited it in huge doses, actually, all season. The Cougars have yet to lead a game at halftime and are 3-0. If that isn't a textbook example of a gritty team, I'm not sure what is.
Gonzaga had already shown us it has a lot of the former (befitting the nation's top-ranked team), but last night's comeback win over West Virginia displayed the latter as well.
The Zags were getting knocked around by the bigger Mountaineers, couldn't buy a hoop, especially inside, and saw their freshman leader, Jaylen Suggs, leave the court early with what looked like a very bad lower-leg injury – though returned to play, albeit in a diminished capacity, in the second half. Yet they rallied and defeated the nation's 11th-ranked team.
Certainly there is a talent differential between the region's top two basketball programs – with the group Mark Few has put together, there is a talent differential between the Bulldogs and most everyone in college hoops – but that doesn't mean there has to be an effort one. And there isn't. Which makes each fun to watch in their way.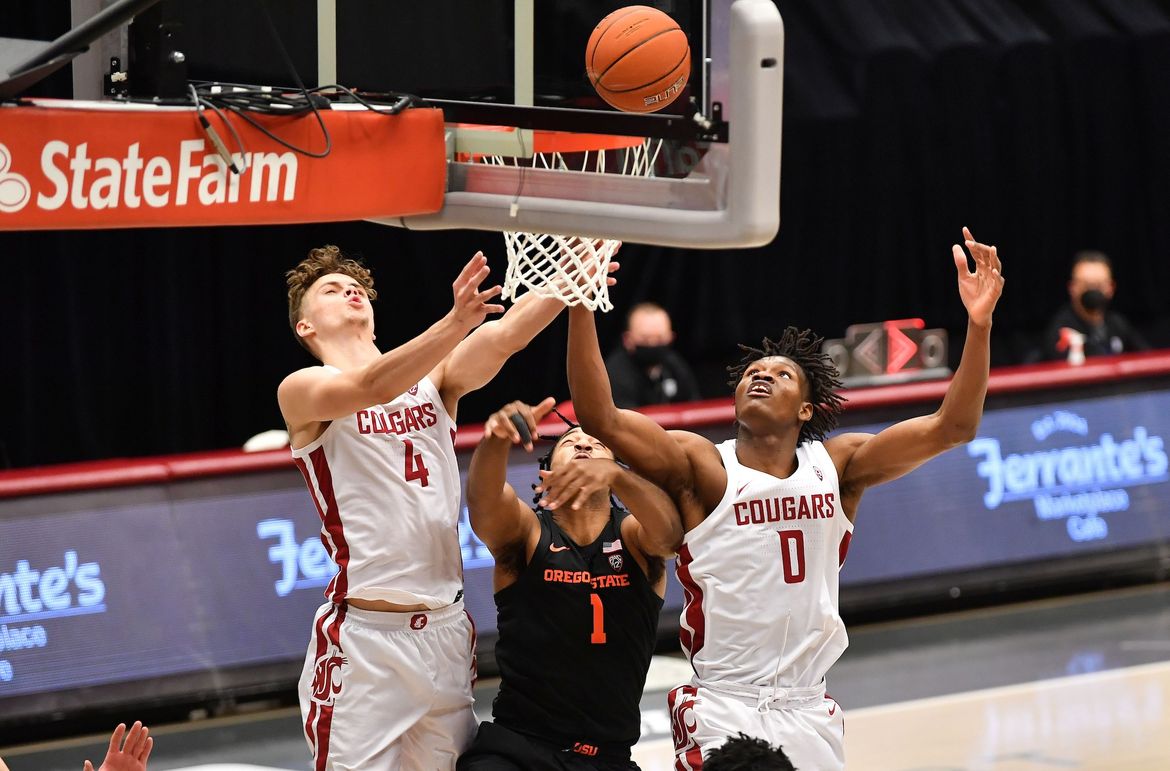 The Zags wow you offensively. They have multiple ways to overcome a defense and get the ball in the basket. They battle inside and out. They figure out how to get stops. They run and make you pay for a second of indecision. They do it all better than anyone.
The Cougars are different. They are still trying to figure out to mesh a bunch of disparate parts. Their players aren't finished products and all seem to have deficiencies as prominent as their strengths. And yet, despite a disjointed attack and a mix-and-match defensive scheme, they have found ways to win. It might take falling down a lot. It might take getting knocked around a lot. It certainly takes just flying around a lot. But whatever is needed, they've done it.
Between the two, they have played six games. They have six wins. And just as many contrasting elements. Which makes it fun. And makes us lucky.
• Something happened late last night that may turn the weekend upside down for Washington State, USC and their football fans.
Los Angeles mayor Gil Garcetti issued a stay-at-home around 10 p.m., one that exempts professional sports explicitly but, as far as I can tell, didn't do the same for USC and UCLA.
What does that mean? Nothing as of 7:30 this morning as I write this. But it's worth keeping an eye on. Santa Clara County issued a similar order earlier this week and Stanford had to leave the state to continue playing football (and basketball). The same outcome might have to be in play for the L.A. schools.
Could the Cougars be playing at home Sunday night? Wouldn't that be a plot twist?
UPDATE (9:20 a.m.): According to a city spokesman, L.A. is just updating its policies to reflect what L.A. County has already done. Those restrictions did not impact USC or UCLA sports. You can return to your normal 2020 level of anxiety.
•••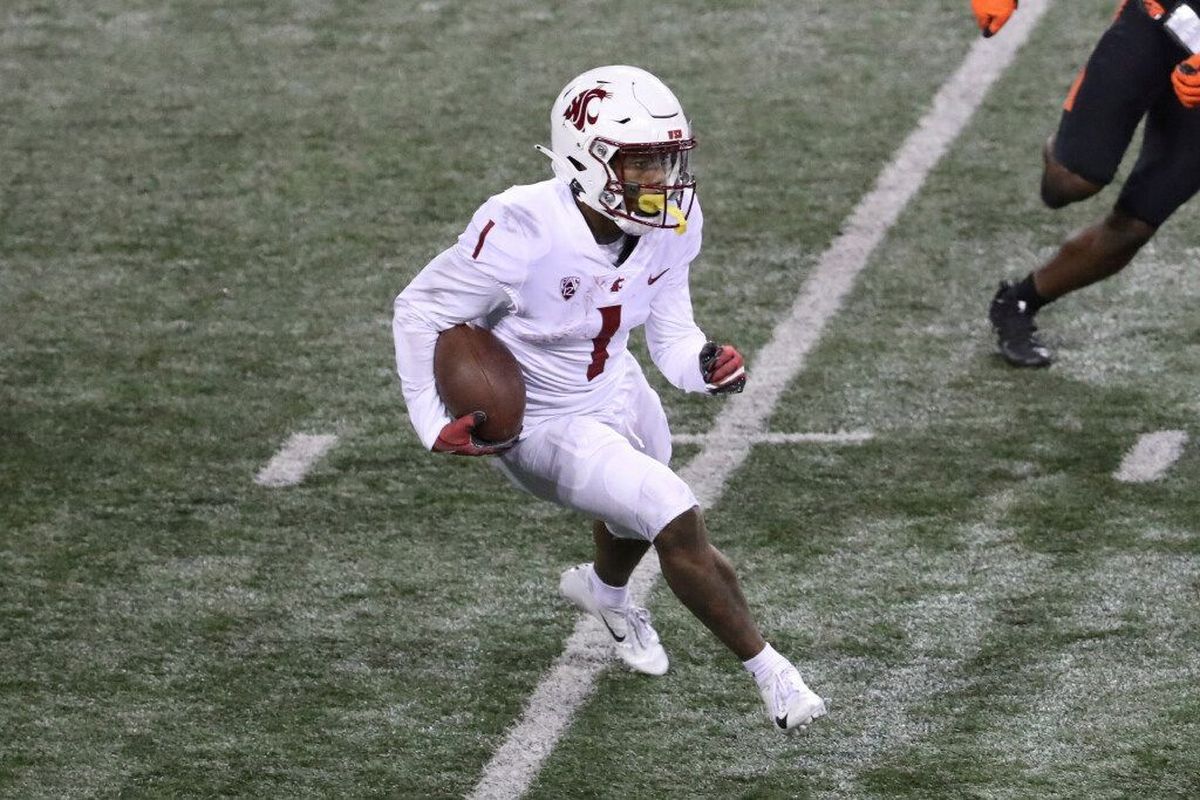 WSU: Wherever Washington State and USC meet Sunday, there will be talent galore on display at the receiver position. Though the players holding down those positions were thought of differently when they left high school. Theo Lawson looks at the conference's two most productive corps of receivers. … As we said above, the Cougars trailed their Pac-12 opener with Oregon State last night at halftime. And found a way to send the Beavers home with a 59-55 defeat. Theo has that story as well. … The Santa Clara health directive has forced a postponement of the game between WSU and Stanford. Unlike the football and men's basketball, the Stanford women are not leaving the area to get their games in. Except they are playing in Las Vegas on Saturday. That seems odd. … Around the Pac-12 and college football, we're sort of at the midpoint of the season, so Jon Wilner hands out awards. Though he missed one of the better freshmen. … What would a season be like without a problem with the officiating? Boring, right? Boring would be better. … It has been anything but a boring year for Washington. Which seems about right. … Stanford is in Seattle. The Cardinal are staying in the Northwest for a while. David Shaw and his team will adjust. … Colorado is undefeated but is worried about the virus outbreak among the basketball team. … Tristan Gebbia's leg injury is worse than feared. The Oregon State quarterback might miss the season after what looked to be a dirty play, one that probably should never have occurred. … Oregon has to turn the page and get ready for California. … Just playing another football game, this one against UCLA, seems like a win for Arizona State. … A USC player is transferring. … Arizona can't run the ball, which is not a surprise. … The rivalry game with ASU has a new time. … In basketball news, the CDC changes announced yesterday may help hoops, but the national health organization also emphasized the old standards were still better. It is just trying to ensure more compliance. … The NCAA may approve immediate eligibility for all transfers this season. It might not matter to a couple of Oregon players. … The Ducks lost to Missouri in Omaha. … Washington will try to discover its offense and gain its first win when it plays Utah. The Utes have yet to play. … Arizona is still fiddling with its schedule. The Wildcats will play Eastern Washington (for more, see below). … Arizona State will open conference at California tonight. … Chris Smith wants to be told what he is doing poorly.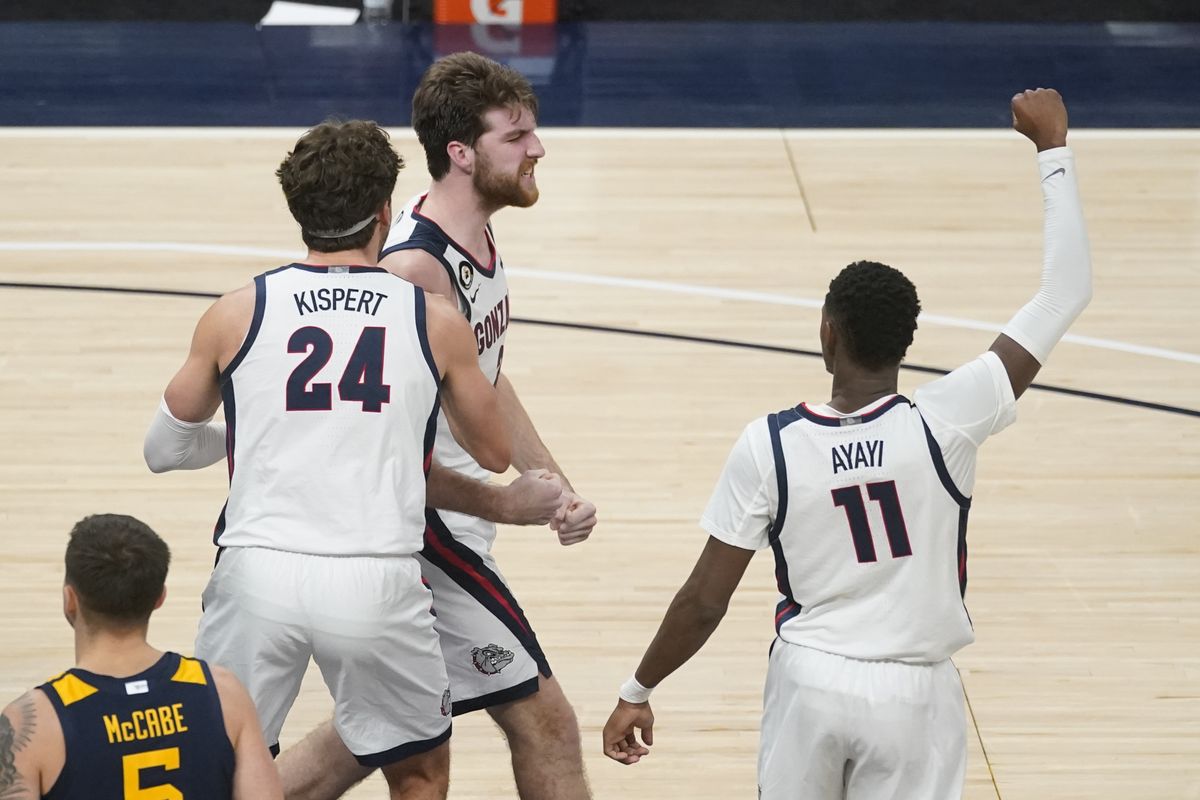 Gonzaga: Did we mention how much talent the Bulldogs have? It was on display last night, something Jim Meehan mentioned in his game analysis and John Blanchette emphasized in his column. They needed all of it. … Jim also has the difference makers, which just illustrates it once more, and a story on Mark Few joining the board of directors for the coaches' association. … We watched from home and put together our TV Take. … Though he doesn't receive byline credit, some guy named Tyler Grippi put together this recap with highlights. I am in awe of what he does. … We also can pass along some AP photographs. … The Zags are atop these national power rankings. … Zach Collins is at a pivotal point in his career. … Elsewhere in the WCC, USF picked up another win last night. … So did BYU, bouncing back from a tough loss and getting past St. John's. … Pacific held off Montana State in overtime. … Saint Mary's won on Tuesday night.
EWU: The coronavirus pandemic has laid waste to the best plans – and schedules. Eastern is helping Arizona salvage its nonconference slate by traveling to Tucson tomorrow and playing the Wildcats on Saturday. Let's hope it's on TV. Wait, it's on the Pac-12 Network, so, in a way, no, it isn't. Ryan Collingwood has more in this story.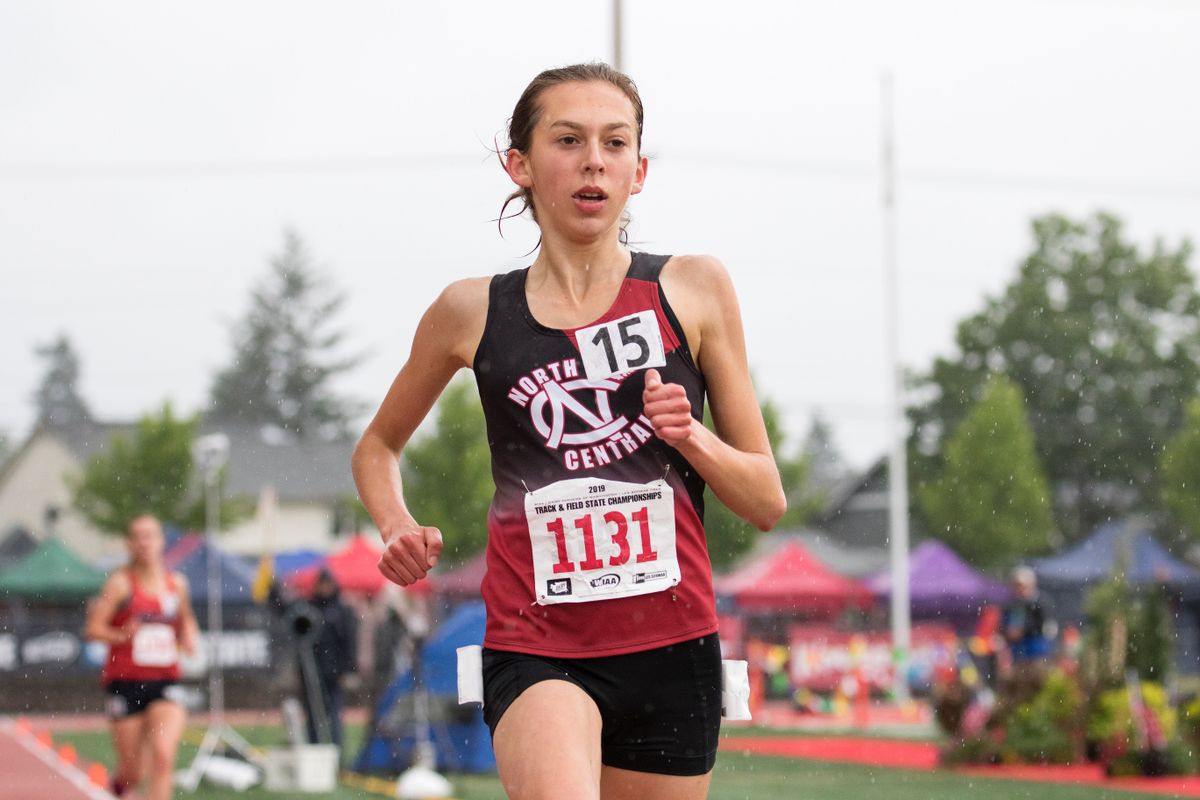 Preps: Dave Nichols has a notebook that catches up on a couple of local athletes heading out of the area for college.
Seahawks: It's December, isn't it? Which means the Hawks will turn it up a notch. And Jamal Adams is here to experience it for the first time. … Bobby Wagner has been here for years. And has proved he's among the best middle linebackers of all time. Pete Carroll should know. He's old enough to have seen the best. … Carlos Dunlap has a sore foot. … The Hawks have basically quarantined their third-string quarterback just in case. … The defense is doing so much better.
Mariners: There was a deadline yesterday in baseball. Certain contracts had to be offered. The M's made their decisions.
Sounders: Brian Schmetzer has a certain way of coaching. And he has an appreciation for a certain type of player.
•••       
• In my TV Take last night, I mentioned Jay Bilas' fixation with Corey Kispert's hair. As a well-coiffed senior, I thought it would be cruel and impolite to mention Bilas is speaking from a position of jealousy. He's cue-ball bald. Or at least shaves his head. Maybe both. But anyhow, I didn't mention it. Probably should have. For, you know, context. Until later …
Local journalism is essential.
Give directly to The Spokesman-Review's Northwest Passages community forums series -- which helps to offset the costs of several reporter and editor positions at the newspaper -- by using the easy options below. Gifts processed in this system are not tax deductible, but are predominately used to help meet the local financial requirements needed to receive national matching-grant funds.
Subscribe to the sports newsletter
Get the day's top sports headlines and breaking news delivered to your inbox by subscribing here.
---