News > K-12 education
Spokane School Board member Jenny Slagle criticized for online comment about abolishing Constitution
UPDATED: Fri., Dec. 4, 2020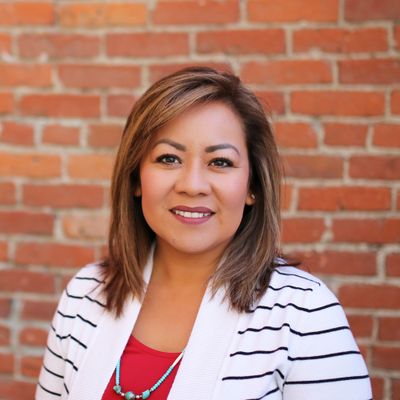 Spokane Public Schools board member Jenny Slagle is facing sharp criticism and a call for her resignation in the wake of a social media post in which she advocated abolishment of the United States Constitution.
Since then, the Spokane County Republican Party has circulated an online petition demanding Slagle's resignation for allegedly breaking her oath to uphold the Constitution.
On Nov. 3 – election night – Slagle shared a Facebook post on her personal account from another user claiming the nation's system for presidential elections, the Electoral College, is racist and should be abolished.
Slagle added a comment. It read: "I'll keep saying it. And while we're at it, abolish the Constitution."
The post was later deleted, but not before others took a screenshot and shared it on the Facebook page of Open Spokane Schools, a parent group that has been critical of the district for its decision to keep most children in remote learning during the COVID-19 pandemic.
Comments on the group's site were overwhelmingly critical of Slagle's post. Russell Neff, a group leader, said this week that he was looking into seeking a recall election.
Slagle declined to be interviewed Thursday. However, she sent a statement via Board President Jerrall Haynes. It affirmed her intention to remain in office.
However, she did not directly acknowledge the Facebook post.
"I'm honored to be able to work to create change in systems that have historically oppressed (Black, Indigenous and People of Color)," Slagle said in the statement.
"I agree to uphold the tenets that support democracy and the duties of citizens and their publicly elected representatives," Slagle said. "However complex my beliefs are, they do not interfere with my ability to perform the duties of being a school board director."
However, on Nov. 10, the Spokane County Republican Party posted a resolution calling on Slagle to resign because her Facebook statement "is a clear violation of this oath of office as well as highly offensive to the parents of many students and other members of the community."
Slagle, who was elected in November 2019, swore the following oath before taking office the following month: "I do hereby solemnly swear (or affirm) that I will support the Constitution of the United States and the Constitution of the state of Washington and will faithfully discharge the duties of Director of School District No. 81 Spokane County, state of Washington, to the best of my ability."
Contending that Slagle has abrogated that oath, a group  has set up an online petition calling for Slagle to resign. As of Friday afternoon, 471 people had signed the petition.
The Facebook post drew sharp criticism from two callers during Wednesday's virtual board meeting.
Daniel Daines, state committeeman representing the Spokane County Republican executive board, said that while he "admired" Slagle's work with the Native American community and other areas, he couldn't support her comments regarding the Constitution:
"It's important for people to understand if they have taken an oath of office, and are representing people in an elected position, it's incumbent on them not to abrogate their responsibility, to uphold the Constitution of the United States."
Another caller, Courtney Shrock of Spokane, said that "Anyone espousing those ideals should not be anywhere near governance of our education system."
Haynes said Thursday that while Slagle "could have provided more context" to her explanation, "What I do know is that director Slagle and the board intend to continue to fulfill our commitment as school board members and uphold the Constitution."
Slagle won election to a 6-year term, winning 55.2% of the vote to defeat Kelli MacFarlane in the general election.
Local journalism is essential.
Give directly to The Spokesman-Review's Northwest Passages community forums series -- which helps to offset the costs of several reporter and editor positions at the newspaper -- by using the easy options below. Gifts processed in this system are not tax deductible, but are predominately used to help meet the local financial requirements needed to receive national matching-grant funds.
Subscribe to the Coronavirus newsletter
Get the day's latest Coronavirus news delivered to your inbox by subscribing to our newsletter.
---