News > Education
Spokane School Board member Jenny Slagle clarifies position on Constitution
UPDATED: Fri., Dec. 4, 2020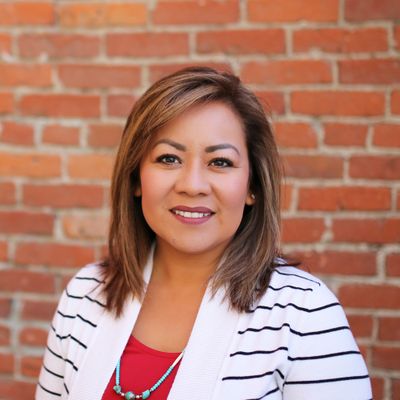 Facing criticism for a social media comment made last month regarding the United States Constitution, Spokane Public Schools board member Jenny Slagle has clarified her position.
On Nov. 3, Slagle shared a Facebook post from another user that claimed the nation's system for presidential elections, the Electoral College, is racist and should be abolished. Slagle added a comment to that Facebook.
It read: "I'll keep saying it. And while we're at it, abolish the Constitution."
The post was later deleted, but not before others took a screenshot and shared it on the Facebook page of Open Spokane Schools, a local parent group.
In an email to The Spokesman-Review late Thursday night, Slagle said she supported the Constitution "as indicated by my oath and the freedoms and rights guaranteed under it."
Citing a policy that allows only the school board president to communicate directly with the media, Slagle declined to be interviewed.
Her email was sent through Board President Jerrall Haynes.
Referencing her reply to a Facebook post on Nov. 3, Slagle also said that "my beliefs are much more complex than a single social media post, and when any given opinion is viewed solely, it is taken out of context."
"What I meant to say was to amend and bring the Constitution up to code for the 21st century," Slagle said, citing 18th-century language related to Blacks and Native Americans.
A member of the Yakama Nation, Slagle also noted that she has family members who are U.S. veterans.
"Many of our Native ancestors fought for rights and freedoms, even before granted U.S. citizenship in 1924," Slagle said.
"I never meant to offend those who fought for the freedoms and rights and protections guaranteed in the Constitution especially those who died protecting them," Slagle added.
The Spokane County Republican Party has posted a resolution calling on Slagle to resign because her statement "is a clear violation of this oath of office as well as highly offensive to the parents of many students and other members of the community."
Meanwhile, an independent group has set up an online petition calling for Slagle to resign. As of Friday afternoon, 477 people had signed the petition.
Local journalism is essential.
Give directly to The Spokesman-Review's Northwest Passages community forums series -- which helps to offset the costs of several reporter and editor positions at the newspaper -- by using the easy options below. Gifts processed in this system are not tax deductible, but are predominately used to help meet the local financial requirements needed to receive national matching-grant funds.
Subscribe to the Coronavirus newsletter
Get the day's latest Coronavirus news delivered to your inbox by subscribing to our newsletter.
---