Locally Writ: Lauren Harris's 'The Plumb Neighbor' a story of boys' friendship amid Japanese internment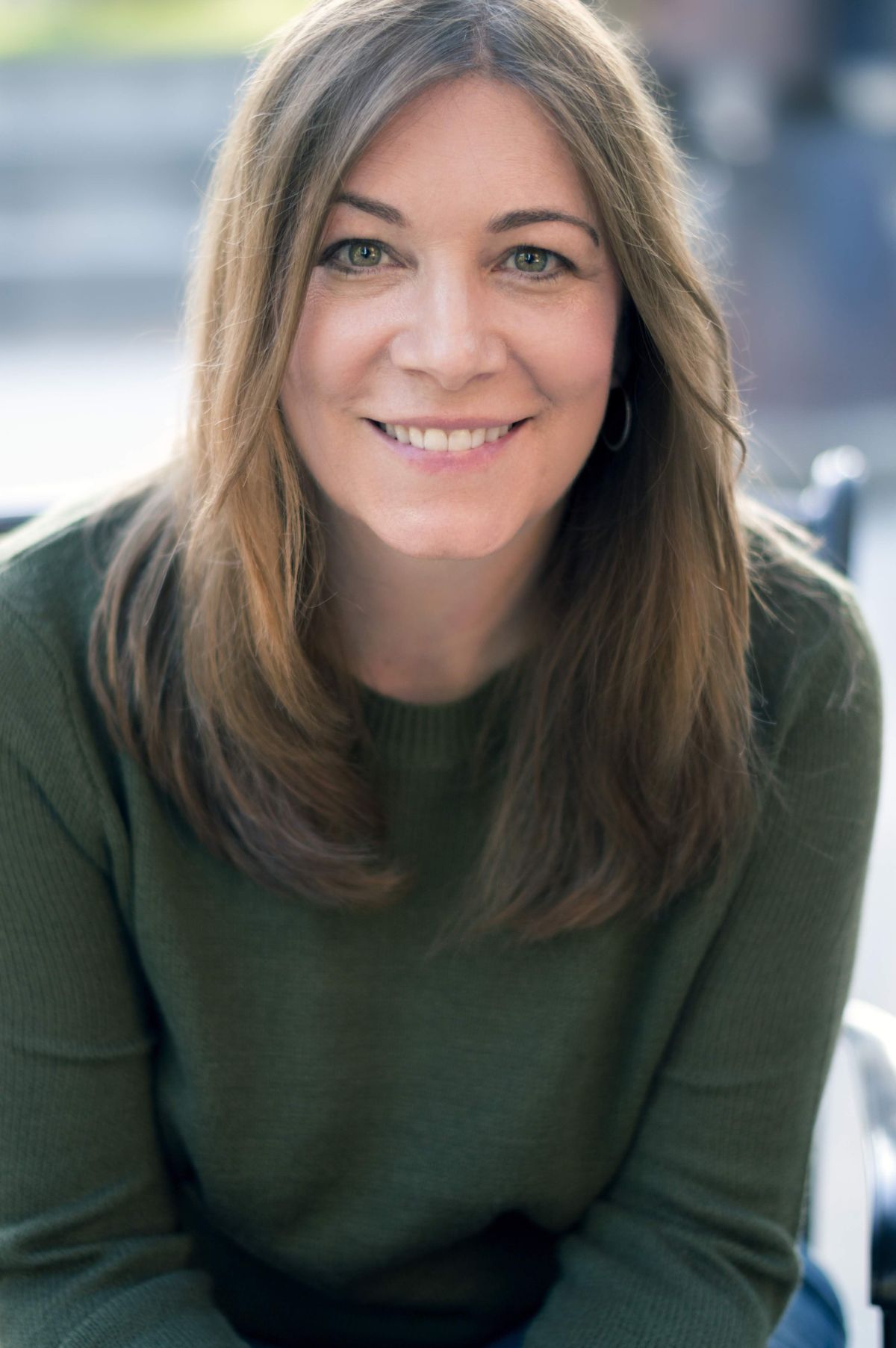 Local author Lauren Harris's passion for telling stories led her first to journalism, but recent years have turned her pen toward children's fiction.
"When you're working for a newspaper, you really can't ramble," Harris said, explaining some of her experiences working as a correspondent for the Rapid City Journal in South Dakota. "I learned how to kind of get down to the real story."
Based on a piece of her family's history, Harris's debut children's book, "The Plum Neighbor," illustrated by Jini Zopf, follows Bobby Bates and his new friend Henry Sato and their diverse experiences growing up in the United States after the bombing of Pearl Harbor.
"For every author, a story is important," Harris said. "But for me, the stories are very personal."
When her mother-in-law told her the true story behind "The Plum Neighbor," Harris knew she'd found something worth sharing.
"It was powerful because it speaks to the way that a lot of people work," she said. "I think that was really it for me … that it was a story of friendship and courage and strength, just American neighbors coming together.
"More people are hearing about the Japanese internment now than they used to hear, but there are not many stories at all for kids about the Japanese American soldiers of World War II. It's not something that a lot of people know about, but it's an important part of our history."
Finding a publisher came with surprising ease after Harris contacted the Go for Broke National Education Center, a nonprofit dedicated to preserving the legacy of the Japanese American soldiers of the Second World War.
"I asked them if they knew anyone who I could query with the story, and they actually wanted to publish it themselves," Harris said. "So for me that was a big honor."
The researching, writing and editing, on the other hand, took much longer.
"Usually when you write for children, it takes a couple of years," Harris said. "I don't even know how many years I worked on it and how many edits I made … I wanted to make sure I had it exactly accurate."
She spent hours listening to and reading firsthand accounts.
"I'd feel like I had enough information, and then I would find someone else who had a little bit more to share," she said.
Plus, with a house full of children and managing her family's schedule, finding time to sit down and write proved challenging.
"I'm most creative when the house is quiet and the day is done," she said. "A lot of people are morning writers, but my mornings start too early."
To aspiring authors, Harris offered the following advice.
First, leave your manuscript somewhere you can see it and write something every day. Second, don't underestimate the importance of your message.
"If you're passionate about your message, that will come through in your writing. A lot of times, people give up before they get the chance to have it properly heard.
"It's just a lot of diligence and perseverance and hard work to get that out. But if you believe in your message and it's important enough to you, then you will stick with it. And that will come through in your writing."
"The Plum Neighbor" is available at Wishing Tree Books.
SCLD announces 2021 online book clubIn 2021, the Spokane County Library District will launch the SCLD Online Book Club. The reading list will feature five books from a variety of genres including fiction and nonfiction.
Readers will have two months to read each book while commenting and interacting with fellow members on the club's private, online community forum.
In January, the book club will begin the year with Michelle McNamara's "I'll Be Gone in the Dark: One Woman's Obsessive Search for the Golden State Killer."
Joining the book club is free, and SCLD library card holders will gain immediate access to the eBook versions of all five books.
For information, call (509) 893-8200 or visit scld.org/online-club.
---