A Grip on Sports: At first glance, it seemed like a good day to stay in bed. At second glance, it does too A GRIP ON SPORTS • Some mornings the best thing any one can do is just stay in bed. Well, grab your iPad, some coffee and stay in bed. We have determined today is one of those days.
•••••••
• Why not? Work will wait, right? Christmas shopping can be put off another day, right? The kids can fix breakfast themselves, right? Just hunker down and do some reading. It's good for the soul.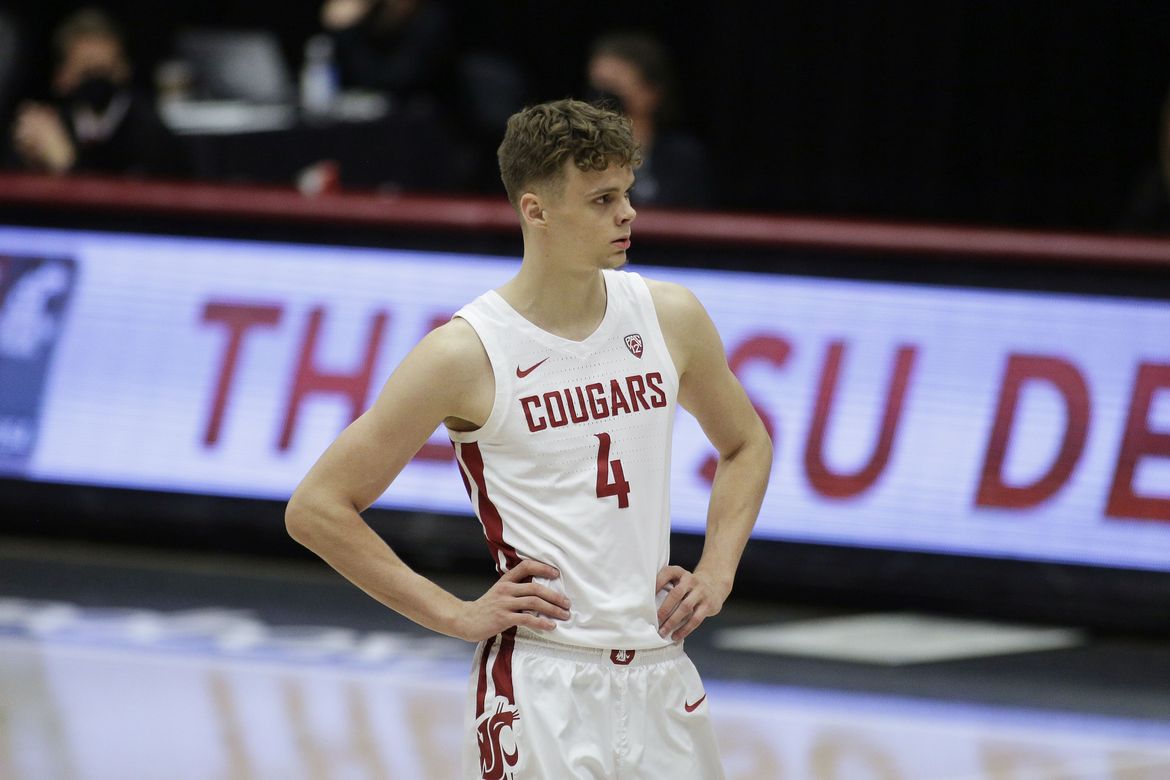 And god knows, every soul could use some good right about now. We have you covered.
Start here with this story from Theo Lawson. It's not a happy story, but it's important. It concerns Washington State's basketball team and a little thought about aspect of the pandemic. You could call it college's version of cabin fever but that seems a little flippant. All WSU coach Kyle Smith knows is it isn't easy to be stuck in one place for months. That is what's been asked of his Cougars. It's starting to wear on everyone.
Maybe that's why this story from Jim Meehan also seems to resonate. He writes about what's going on within the Gonzaga basketball program. Though the Zags aren't playing games for a while, they are not just sitting around, Zooming classes and playing video games. They are still working out in whatever way that fits the protocols set up by the Spokane County Health District.
The cancellations never seem to stop. Washington announced this morning it was pausing all football-related activities due to a rise in COVID-19 cases. Does that mean the game with Oregon will not be played? If it isn't, UW would win the North without playing either of its rivalry games and never playing outside of Seattle.
Let's steer clear of anymore virus-related stories, shall we? If you had a chance to watch the Sounders' match Monday night, you probably are still trying to figure out how the Northwest's most successful professional franchise actually, you know, won. Don't feel too bad. Head coach Brian Schmetzer was still scratching his head about that yesterday as well. Matt Pentz takes us through the amazing comeback almost minute-by-minute in this Athletic story.
There is one other story from the online sports magazine to call your attention to as well. It concerns the college football playoff – we lowercase it today because its legitimacy is in question more now than ever – and USC. Why aren't the undefeated Trojans more in the mix for one of the four berths? The main reason is preconceived notions. And a prejudice against the Pac-12.
Finally, we had a thought this morning. If Oregon had played exactly as USC has played this season, the Ducks would be in the CFP's top 10 and have a real shot at the playoffs. Instead, they are 2-3 and face a crucial regular-season ending matchup with I-5 rival Washington – if it is played at all. Such a circumstances has probably turned on the seat warmer in Mario Cristobal's Nike-branded Mercedes GLE.
•••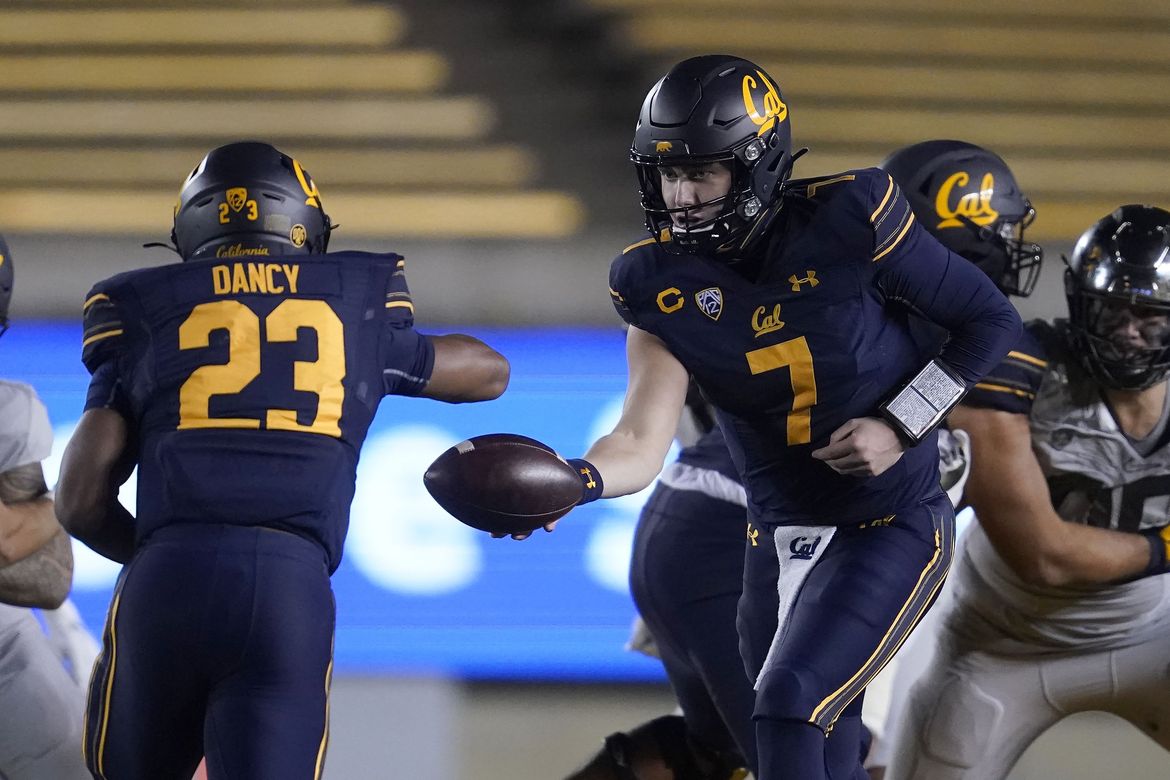 WSU: We mentioned (and linked) this story above, but Theo's piece on the basketball team is worth mentioning again. … Theo takes his first look at California, Saturday night's foe in Pullman. … Larry Weir spoke with Paul Sorensen about Washington State's loss to USC in the latest Press Box podcast. … Former Cougar basketball player Aron Baynes has a new home with an old team. … Around the Pac-12 and college football, USC is obviously the best team in the conference right now. … Colorado is undefeated but will probably lack the opportunity to prove it is better than the Trojans. Once again the conference has an issue it doesn't seem prepared to answer. … Stanford will play its final home game at Oregon State and will do it without two of its top receivers. … The Beavers may be down to their third-string running back. … Washington (and Seahawk) fans have to be asking what happened last weekend. Larry Stone tries to answer. … For some reason, Oregon's players have had to reiterate they support quarterback Tyler Shough. … As USC and UCLA get ready to meet once more, the Bruins announce a new apparel deal with Nike's Jordan Brand. There is no way it is as lucrative as the former one with UnderArmor. … It's hard to believe both teams entering this week's Territorial Cup are looking for their first wins. Arizona, sure. The Wildcats have been struggling for a couple years. But Arizona State was supposed to be a contender. The virus took care of that. … In basketball news, USC picked up a win last night that should clinch an NCAA Tournament berth. The Trojans rolled over UC Irvine. … Washington, looking for its first win, hosts Seattle University. … Mike Hopkins talked about Nahziah Carter's departure from UW. … Colorado finally got a chance to play a ranked team. It didn't go well. … Utah handled Idaho State with ease. … Arizona is playing another mid-major in Tucson. … Finally, could Oregon really lose $65 million this year?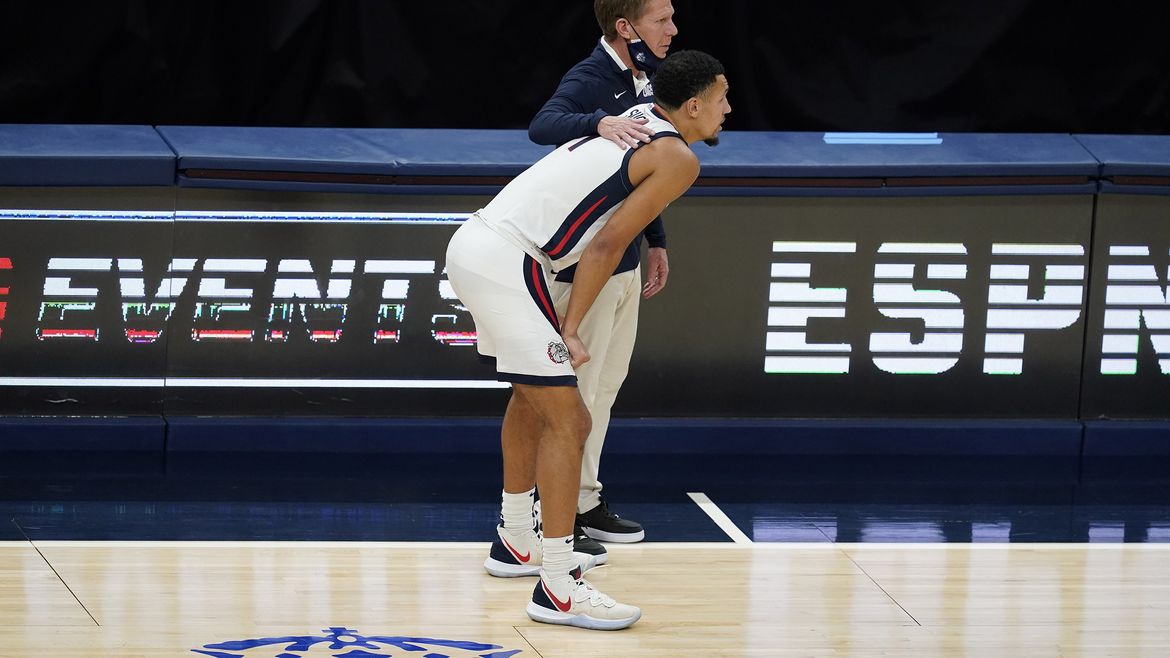 Gonzaga: The women have had a bit of a slow start to the season. But they put everything together last night in Wyoming, blowing out the Cowgirls 89-50. Jim Allen has the coverage. … As we said above, Jim Meehan has a story on what's happening in the men's program. … Elsewhere in the WCC, Saint Mary's is quietly putting together a great record. … BYU is trying to work out the kinks.
EWU: The Eagles were supposed to go straight from Eugene, site of Monday's loss to Oregon, to Las Vegas. But it turns out UNLV had to pause its season for, of course, COVID-19 issues. Ryan Collingwood catches us up with what's ahead for Eastern. … Around the Big Sky, Weber State finally got back on the court and won. … Montana fell to 0-4 with a loss at Georgia. … Idaho State played its first game and lost to Utah.
Preps: Dave Nichols has a notebook jammed full of, what else, notes.
Seahawks: The Hawks feel they can win the Super Bowl. So they deserved to be judged by how their performance measures up to that goal. … What is Jamal Adams' true worth? … If you have questions like these, there are answers. … The Jets come to town with a revamped defense and an awful record.
Mariners: Mailbags seem to be all the rage in Seattle today. Ryan Divish has one as well.
•••       
• Have a good Wednesday. We need one thing from this day. Quiet. It was rough night in the Grippi household thanks to a restless cat. So a nap is in order. If collecting a pension means one thing, it should mean catching a nap shouldn't be hard. But you would be surprised. Until later …
---