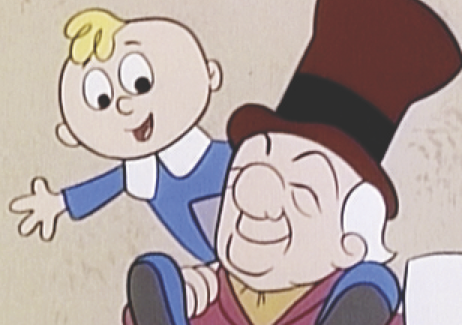 MISTER MAGOO'S CHRISTMAS CAROL
DEC. 18, 1962
NBC
The gold-hearted but nearsighted klutz stars in a stage production of Charles Dickens' classic "A Christmas Carol."
STARS: Morey Amsterdam, Jack Cassidy and, of course, Jim Backus – before he became famous as the millionaire on "Gilligan's Island" – as the title character. Gerald McBoing-Boing makes a special appearance as Tiny Tim.
HO, HO, HO: At the last minute, the composers wrote a new song for the special. Expensive animation work had already been completed, however, so they put the song – "People" – into their next project, a Broadway musical starring Barbra Streisand. Meanwhile, the producers weren't sure Backus could handle the singing required by the script, so they considered hiring Robert Goulet to be Scrooge's singing voice. They stuck with Backus.
---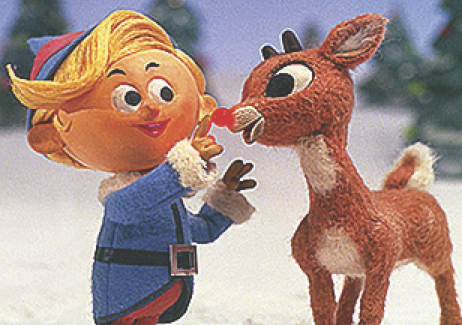 RUDOLPH, THE RED-NOSED REINDEER
DEC. 6, 1964
NBC
Rudy felt like a misfit – just like any other kid growing up at the North Pole who had a nose that could light up a winter storm.
STARS: Burl Ives as the narrator, Sam the singing snowman. Billy Mae Richards, who voiced Rudolph, later starred as Tenderheart of the Care Bears. The voice of Hermey, Paul Soles, also gave voice to the classic 1960s cartoon Spider-Man.
HO, HO, HO: The beloved story of Rudolph, Hermey, Yukon Cornelius and the misfit toys has been broadcast every year since its debut, 50 years ago Saturday. Viewers in 1964 complained that Santa didn't honor his promise to the toys, so a new ending was added the next year, showing Santa delivering the toys. Yukon opening a peppermint mine near Santa's workshop was trimmed to make room for more commercials.
---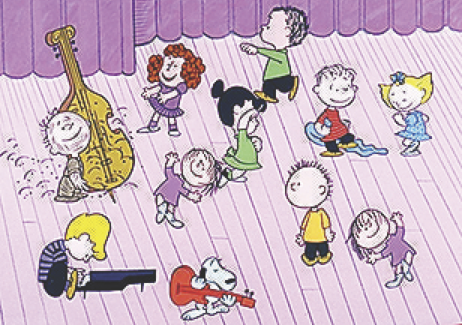 A CHARLIE BROWN CHRISTMAS
DEC. 9, 1965
CBS
A boy searches for meaning along with his dog, his best friend and a dozen or so friends who only want to party.
STARS: Producers Bill Melendez and Lee Mendelson were adamant about using real children to voice the characters. Kathy Steinberg, who played Sally Brown, couldn't yet read. She recorded her lines a few syllables at a time.
HO, HO, HO: It's a holiday miracle the show made it onto the air at all. Work on the special was completed just 10 days before it was due to be broadcast. CBS executives, horrified by the religious theme and the absence of prerecorded laughter, let the show air only because it was already paid for by Coca-Cola. Snoopy slings Linus across the ice into a Coke sign at the top of the show. That's been edited out now.
---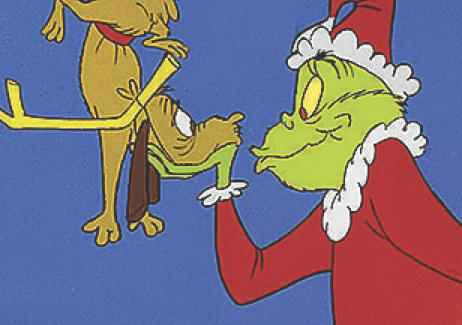 HOW THE GRINCH STOLE CHRISTMAS!
DEC. 18, 1966
CBS
Annoyed by his neighbors' happy music, an angry old guy decides to burglarize them on Christmas Eve.
STARS: The narrator and voice of the Grinch was famed horror movie actor Boris Karloff. Thurl Ravenscroft – the voice of Tony the Tiger – sang "You're a Mean One." The voice of Bullwinkle's Rocky, June Foray, played Cindy Lou Who.
HO, HO, HO: In the original Dr. Seuss book, the Grinch isn't green. Animator Chuck Jones picked green to match an ugly rental car he said he was given once in Baltimore. All the song lyrics were written by Dr. Seuss himself. The Whoville song "Fahoo Foraze" was written to mimic classical Latin music. After the special aired, letters rolled in from viewers asking for a translation.
---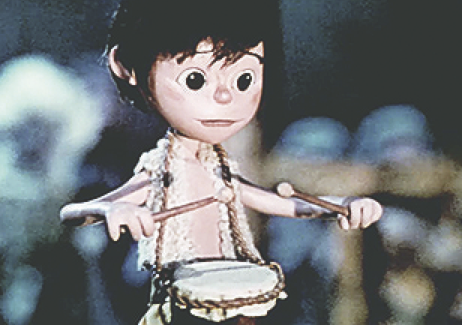 THE LITTLE DRUMMER BOY
DEC. 19, 1968
NBC
A poor boy escapes a dead-end job and wins the heart of a new mother by entertaining her very special baby.
STARS: José Ferrer ("Lawrence of Arabia," "The Caine Mutiny") voices circus leader Ben Haramed. Ted Eccles, the Drummer Boy, later played Bobby Chandler on "General Hospital" and Sam on "My Side of the Mountain."
HO, HO, HO: This was the second stop-motion animated holiday special by the Rankin/Bass studios. It aired on NBC for 16 years, switched to CBS in 1985 and then to ABC in 1988. It still shows up on the ABC's Freeform cable network. A sequel made in 1976 features the Drummer Boy teaming up with one of the Wise Men to protect ceremonial Christmas bells from evil Roman soldiers.
---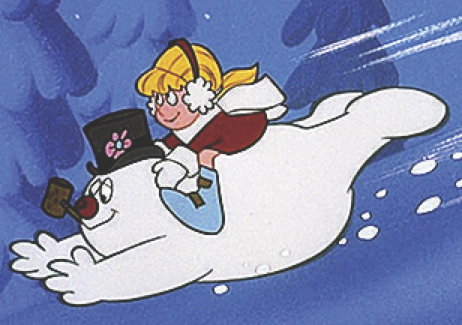 FROSTY THE SNOWMAN
DEC. 7, 1969
CBS
A group of bored kids makes a new friend who's not nearly as cold as he seems but who is awfully attached to his hat.
STARS: The evil magician is played by Billy De Wolfe, who also appeared on "The Phyllis Diller Show," "Good Morning, World" and "That Girl." Legendary actor Jimmy Durante narrates and sings the theme song.
HO, HO, HO: The producers wanted the special to have the look and feel of a Christmas card, so they hired greeting card – and Mad magazine – artist Paul Coker Jr. to design the characters. Experienced voice actor June Foray recorded the voice of the lead child character, Karen. However, her voice was replaced at the last minute by an actor who has never been credited.
---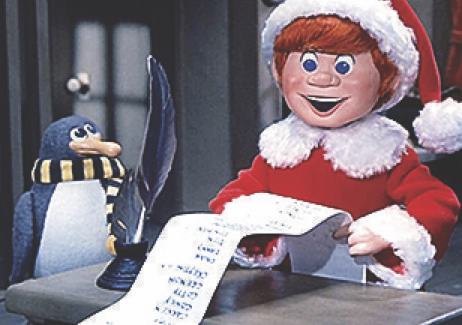 SANTA CLAUS IS COMIN' TO TOWN
DEC. 14, 1970
ABC
A brilliant young man overcomes governmental overregulation to expand his adopted family's toymaking business.
STARS: Fifty-year-old Mickey Rooney plays Kris Kringle, and Keenan Wynn is the Winter Warlock. Paul Frees chews plenty of stop-motion scenery as both the Burgermeister and his toady, Grimsby.
HO, HO, HO: Was shown for years on ABC and is now broadcast on ABC and Freeform. Two songs have been trimmed to make time for more commercials, and a scene in which the evil Burgermeister uses a pile of toys as a bonfire in front of weeping children was cut because it was so intense. The word "Lotte" appears repeatedly on Grimsby's clipboard — evidently, the foil was originally a wrapper on Korean-made Lotte candy.
---
THE YEAR WITHOUT A SANTA CLAUS
DEC. 10, 1974
ABC
When a clinically depressed Santa decides to take time off, he gets nothing but grief from his wife and co-workers.
STARS: Mickey Rooney reprises his role as an older Kringle. Mrs. Claus is played this time around by Shirley Booth, famous as TV's "Hazel" from 1961 to 1966. George S. Irving, the Heat Miser, was also the narrator on "Underdog."
HO, HO, HO: The plot? Meh. The animation? Meh again. Let's face it, the only reason this special is worth watching is because of the wonderfully catchy showstopper musical numbers by estranged brothers Mr. Snow Miser and Mr. Heat Miser and their "mini-me"-like chorus dancers. ABC showed this for many years. These days, you can catch it on AMC.
---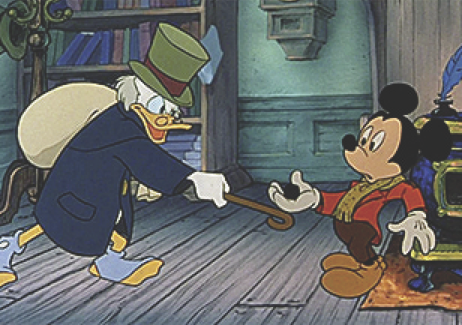 MICKEY'S CHRISTMAS CAROL
DEC. 16, 1983
MOVIE
Scrooge McDuck proves he could teach even Dickens' classic Ebenezer Scrooge a thing or two about pinching ha'pennies.
STARS: Alan Young voiced McDuck and has played him ever since. Young is more famous as Wilbur on "Mister Ed." A quick cameo by Donald Duck was the last appearance for legendary Disney duck voice actor Clarence Nash.
HO, HO, HO: The 25-minute film made its U.S. theatrical debut with a rerelease of "The Rescuers." It was billed at the time as Mickey Mouse's big-screen comeback — the famous mouse had not appeared in a theatrical release since "The Simple Things" in 1953. "Mickey's Christmas Carol" made its TV premiere in 1984 on NBC, moved to CBS in 1991 and then to ABC in 2000. It's streaming now from Amazon, Google Play and Disney+.
---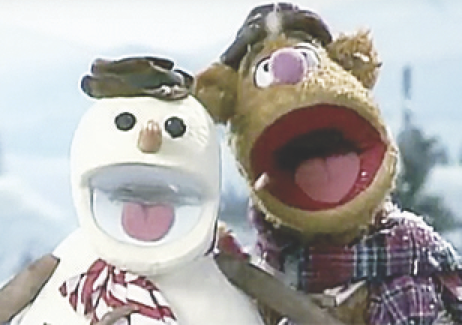 A MUPPET FAMILY CHRISTMAS
DEC. 16, 1987
ABC
A frog, a bear, a dog, a pig and their extended family of fabric-covered creatures celebrate the holidays together.
STARS: All of the usual Muppet actors were present. Muppet creator Jim Henson makes a cameo appearance at the end, peering in from the kitchen while the gang is singing "We Wish You a Merry Christmas."
HO, HO, HO: This was the first time all four Muppet troupes – from "the Muppet Show," "Sesame Street," "Fraggle Rock" and "the Muppet Babies" – appeared together. Originally broadcast on ABC, the special has been shown on NBC, Nickelodeon, the Odyssey Network and the Hallmark Channel. DVD copies contain major trims because of copyright issues: Disney, for example, owns the Muppets but not "Sesame Street."
---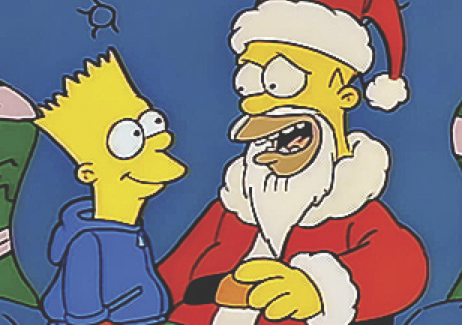 SIMPSONS ROASTING ON AN OPEN FIRE
DEC. 17, 1989
FOX
A buffoonish father fails miserably in his hapless attempt to make Christmas bright for his family. But they all win anyway.
STARS: They were unknown at the time but wouldn't be much longer: Dan Castellaneta as Homer, Julie Kavner as Marge, Yeardley Smith as Lisa, Nancy Cartwright as Bart and Harry Shearer as a multitude of others.
HO, HO, HO: "The Simpsons" had been seen as brief animated vignettes on "The Tracy Ullman Show" but were promoted to their own series in 1989. This was the eighth episode produced but the first to be broadcast. The producers got letters thanking them for increasing awareness of the abandonment of racing dogs. They didn't know it was a problem – they were just trying to be funny, they said.
---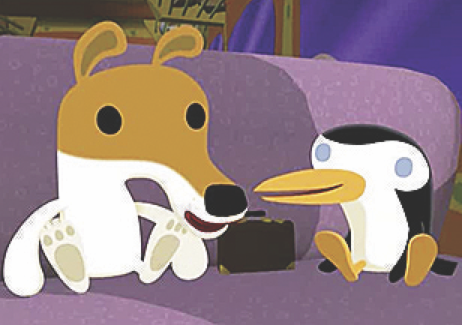 OLIVE, THE OTHER REINDEER
DEC. 17, 1999
FOX
Santa's replacement "reindeer" isn't quite what she seems. Which comes as a complete surprise to her.
STARS: Drew Barrymore stars as Olive, Joe Pantoliano plays her not-quite-so-faithful sidekick, Martini, and Dan Castellaneta – Homer Simpson – voices the evil mailman. Also features Ed Asner, Tim Meadows and Michael Stipe of R.E.M.
HO, HO, HO: Wonderfully subversive and stuffed full of "Easter egg" sight gags, dumb puns and mondegreens – misinterpreted song lyrics like "Round John Virgin," "Richard Stands" and the title character – this special was produced by Barrymore and "The Simpsons" creator Matt Groening. The production company went on to make "The Adventures of Jimmy Neutron: Boy Genius."