Sports
A Grip on Sports: Instead of dealing with ugly weather, we are left dealing with the ugly reality of sports amid a pandemic
Fri., Dec. 11, 2020 A GRIP ON SPORTS • It's still a few days until winter, officially, but it looks as if winter's grip on the area is starting to lock in. There is snow in today's forecast and cold, wet conditions for the next few days ahead. Just in time for Christmas. And for settling in front of the TV. If it were only that simple.
•••••••
• Too bad this weekend's schedule isn't better. Oh, sure, the Cougars' football game with California is still on and will be played at a more reasonable hour. What's that now? Yep, there has been a late time change to 1 p.m. And we can thank the Huskies.
After their I-5 rivalry game with Oregon was canceled, Fox needed to fill its 1 p.m. slot. The logical candidate? Cal at WSU, of course. Now instead of a 7:30 p.m., ice-cold and snowing start, the teams will kick it in the middle of the day. It will still be cold, but it should be dry. At least as dry as Dec. 12 gets around here.
But there has been no reprieve for Gonzaga, who is still in self-imposed COVID exile. The Zags' game with Northern Arizona won't be played, leaving our Saturday a bit bereft of college hoops in this area.
At least Eastern is playing today against the College of Idaho. And the Gonzaga women will have their home game – in an empty McCarthey – on TV (SWX) Sunday, starting at 2 p.m. That's the same time the Cougar men will tip off against Portland State (Pac-12).
Except the GU women and WSU men are playing right in the middle of the Seahawks' game. And, as last week taught us, taking lightly a team that plays its home games in New Jersey is a mistake. So one must tune in the 1 p.m. game against the Jets just to make sure the Hawks aren't screwing around and letting the winless Jets do something memorable. An hour should do it.
After that, you can flip over to the Gonzaga women's game, watch the first half and then still have time to catch the obligatory Washington State second-half rally that results in a tighter-than-it-should-have-been victory.
But don't forget to keep switching back to the Seahawks during commercials. You never know. They could be fumbling away the Jets' chance for a perfectly imperfect season.
Now that New York has fired Gregg Williams as its defensive coordinator, the Jets probably won't hand Seattle the win.
• By the way, the best college basketball game of the weekend is on ESPN at noon Sunday. Thirteenth-ranked Texas travels to No. 2 Baylor in a battle of the state's two best teams. It's not just the best college hoops game this weekend, it's actually the best college-sporting event this side of football's battle for Los Angeles, considering the rest of the lackluster football schedule available.
•••
WSU: As can be expected, Theo Lawson covered the game-time change. He also posted his mailbag, so there is plenty of Cougar football information floating around. … The lack of snow is welcome by California. But I'm not sure the Bears know how hard it is to play football in freezing cold. They will find out. … Around the Pac-12 and college football, with Washington not playing against Oregon, it's thrown the conference into a bit of a jumbled mess. And a different jumbled mess than usual. Maybe it's time for football (and basketball) to step back a bit. … The cancellation has thrown Oregon's season for a loop. And could shake up the Pac-12 championship game if Colorado and USC win again. … Pat Forde took apart the playoff committee in this column. He did it using facts. Damning facts. … Who will win this weekend? It depends on who you ask. … Stanford will be without a few players against Oregon State but due to injuries, not illness. … The Beavers have some really good linebackers. … So does Colorado. The Buffs also have high expectations. … Utah needs better quarterback play to win tomorrow morning. … The best game Saturday may just be in Los Angeles between an undefeated USC and a UCLA team that is surging – and is healthy. … The Territorial Cup this season is more than just bragging rights for Arizona and Arizona State. It might decide one coach's fate and impact a lot of players' future. … In basketball news, Washington's backcourt is showing some chemistry. … Oregon State couldn't handle Portland, the team picked to finish last in the WCC. … San Diego State traveled to Arizona State and handed the Pac-12 favorites another loss. Is it possible the Pac-12's best team is only the third best on the West Coast again?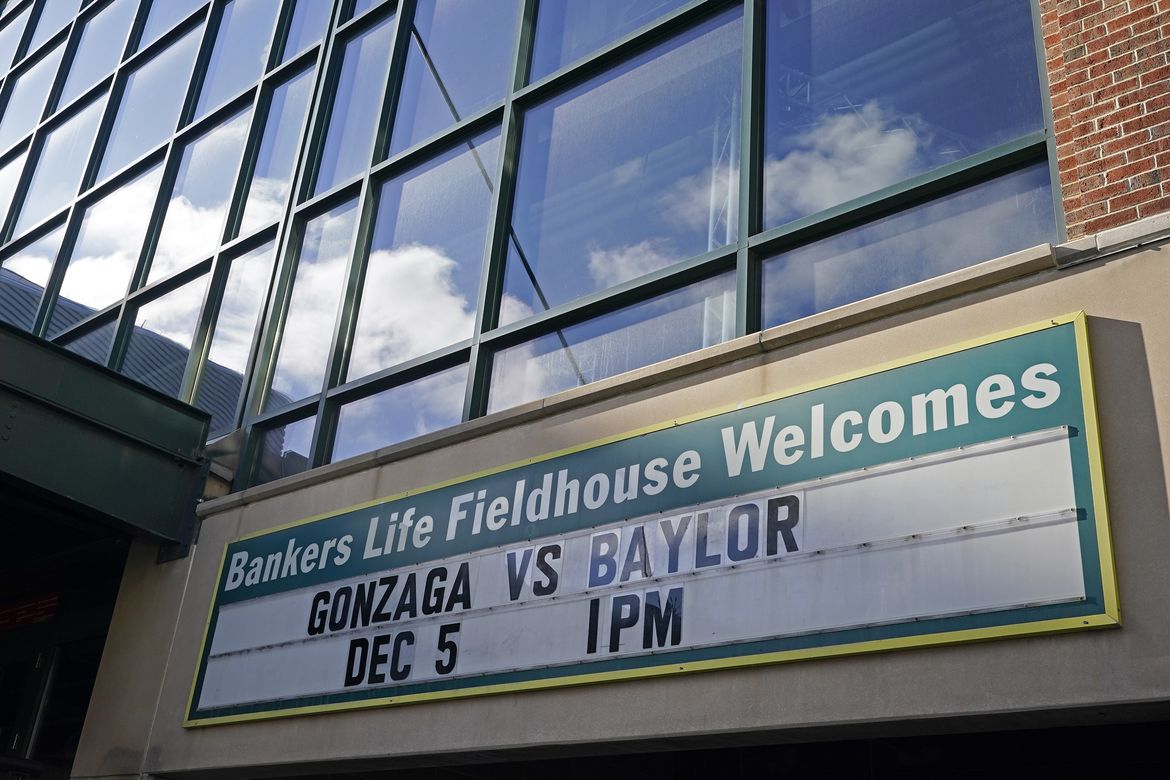 Gonzaga: Will the Zags and Baylor actually find a time to play? Despite Mark Few's and Scott Drew's assurances on CBS' aborted telecast, Jim Meehan's research for this story shows it will be tough to find a perfect date. We have one if anyone is interested. Just play it in exactly two weeks. Christmas Day. Thanks to COVID-19, it probably isn't wise to send players home for the holiday, so why not? Play the game in New York or somewhere else where the cutaways can show a snowy scene and go after it. Put it up against the Fox broadcast of Wisconsin at Michigan State, or go right after that 9:30 a.m. game is done. … We mentioned the women are hosting Montana on Sunday. Jim Allen has a story on one of the better Griz players, Colfax's Carmen Gfeller. … Speaking of the women, Ryan Collingwood's story linked in the EWU section below, has a connection to Gonzaga. … Elsewhere in the WCC, we linked Portland's win over OSU above. … BYU is still looking for offensive consistency. … Don't look now, but USF may be the league's second-best team.
EWU: Ethan Price is the biggest recruit Eastern has coming in next year, in more ways than one. The 6-foot-10 Price comes all the way from England, as the Eagles, who usually recruit Australia hard, changed directions a bit. Ryan has more about Price and his friend Esther Little, in this feature. … Ryan also has a preview of today's game with the College of Idaho. … The women lost at Boise State last night. … Around the Big Sky, Weber State had to switch opponents on the fly. … Northern Arizona got rolled at home by UC Riverside.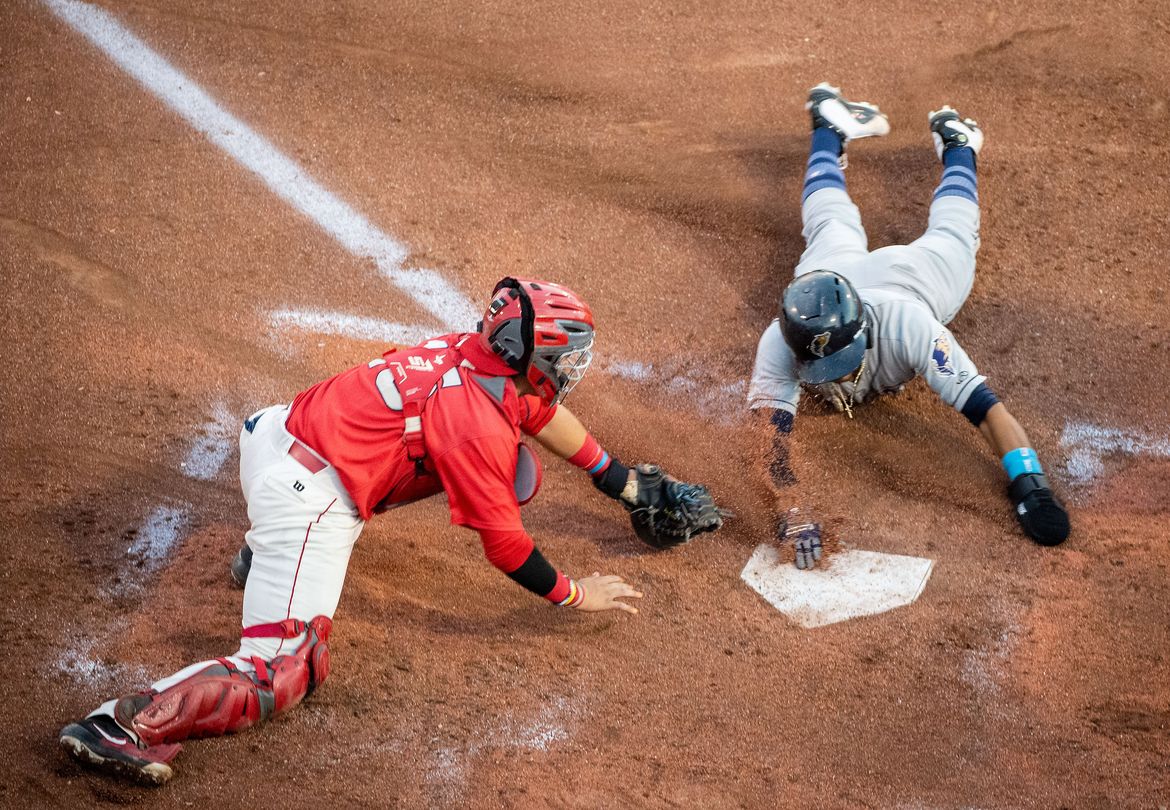 Indians: It's official. Spokane has been asked to play in a newly formed Class A-Advanced league as the Colorado Rockies' affiliate. Dave Nichols explains what it all means. … Dave also spoke with Larry Weir about it in the latest Press Box podcast.
Seahawks: No matter what happened last week, Seattle should win this week. The Jets are that bad. … Shaquill Griffin admits the Hawks took the Giants lightly. … Russell Wilson is always as positive as his head coach. And he's positive the offense is ready to go.
Mariners: The M's took another relief pitcher in the Rule 5 draft. This one, Will Vest (no, he's not related to R.A. Dickey), will have a tougher time making an impact.
Sounders: There is one deep connection between the teams meeting for the 2020 MLS Cup on Saturday (oops, probably should have mentioned that in my look above at the weekend on TV). That would be the late Sigi Schmid, who coached in Columbus and Seattle.
•••       
• Bing Crosby sang what is still the quintessential holiday song, "White Christmas." Bing Crosby was from Spokane. There is a correlation. And there is a correlation with the term "from Spokane." Bing was smart. He got away from the snow. OK, just kidding. Sort of. Snow is great. But as you get older, it becomes more and more of a pain in the neck – and everywhere else. Yep, I want to become a snowbird soon. If I could just talk Kim into retiring. But she has this character flaw. She is dedicated to her craft. And helping others, especially in the middle of a pandemic. I don't get it. We could be where it's warm. Shorts. T-shirts. Golf. Drinks with umbrellas. Instead, today I will be sweeping snow from the deck and the driveway and the sidewalk. Doesn't seem right. Until later …
Local journalism is essential.
Give directly to The Spokesman-Review's Northwest Passages community forums series -- which helps to offset the costs of several reporter and editor positions at the newspaper -- by using the easy options below. Gifts processed in this system are not tax deductible, but are predominately used to help meet the local financial requirements needed to receive national matching-grant funds.
Subscribe to the sports newsletter
Get the day's top sports headlines and breaking news delivered to your inbox by subscribing here.
---