Sports
A Grip on Sports: There were way too many clouds yesterday but we looked hard and found a few silver linings
Sun., Dec. 13, 2020 A GRIP ON SPORTS • We wake up every morning ready to spend the day accentuating the positive. But some days, like Saturday, it's hard to do. There is so little to find. But that doesn't derail our quest. We just have to sort through the trash first to find the overlooked diamond bracelet.
•••••••
• There were three sporting events we were looking forward to yesterday. One was canceled. One was a blowout loss for the regional soccer team. And the other was a rivalry game that will once again impact our extended family's holiday season negatively.
In other words, we were 0-3. How did you do?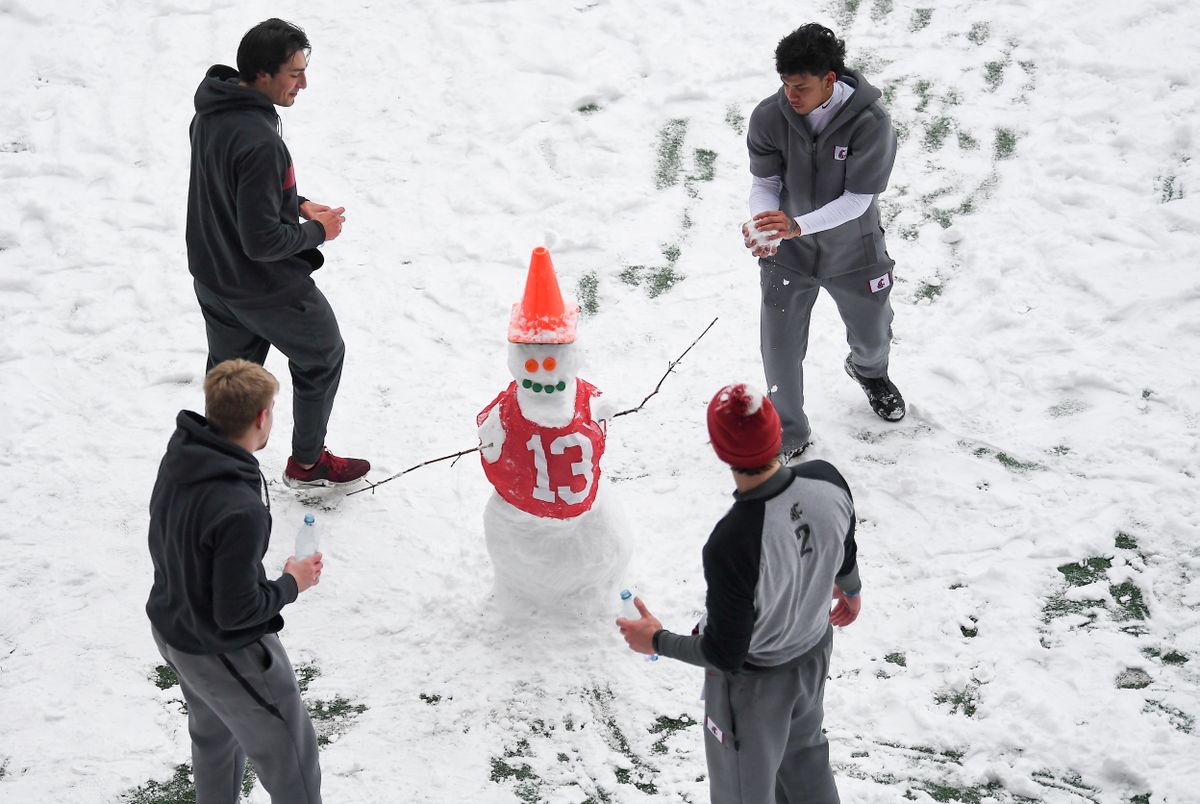 If it was just as bad, then we'll try to help this morning. There has to be something we can say that will make you feel better, right? It's what we do.
Let's start with some solace for Cougar football fans. Yesterday was a mess. California was in Pullman, ready to play Washington State on a cold December day. Nick Rolovich felt his team had just put in the best week of practice this season. And All-Pac-12 running back Max Borghi was primed to make his 2020 debut. A Cougar win was a lock, right? Then one Bear's positive COVID-19 test turned the whole day negative. The game was canceled while WSU players were on the field getting ready.
But it could have been worse. Heck, it's been worse against California in Martin Stadium in just the past dozen years.
Remember 2008? It was no contest, using the pre-2020 definition. On the first play of the game, Jahvid Best ran through a hole the width of the Palouse River, juked the Cougar safety and raced to an 80-yard score. And it got worse from there. California ran for 391 yards, WSU could only muster 167 yards of total offense and the game ended, mercifully, 66-3.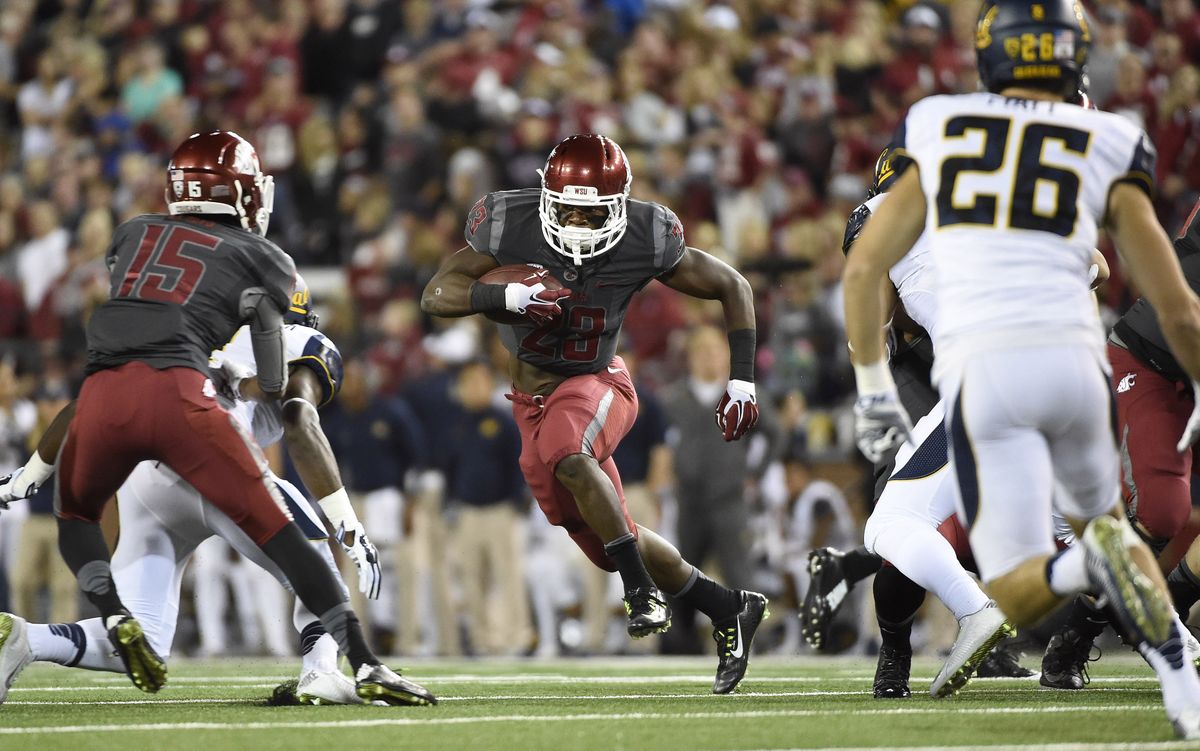 But that outcome seemed preordained. In 2014 it wasn't, even with Jared Goff at quarterback for the Bears. On a cold night in Pullman, Connor Halliday passed for an NCAA-record 734 yards. He threw six touchdowns. He never even came close to throwing a pick. It was one of the most under-appreciated great games ever. Mainly because the Cougars lost.
Halliday drove WSU the length of the field as time ran down, setting up a 19-yard field goal to win it with 15 seconds left. The kicker who shall not be named missed. California won 60-59.
So Washington State fans, not playing yesterday was not the shoddiest outcome. You've lived through far worse against the Bears.
• Sounders fans had to deal with an awful loss last night. Going for its third MLS Cup in five years, Seattle failed to crack the Columbus defense and fell 3-0.
It was a deflating result made worse by the fact former Portland coach Caleb Porter was able to flash his smug smile throughout the night from the Columbus bench.
Dynasty? That talked died early.
Now Seattle has to decisions to make. None are more important than the future of coach Brian Schmetzer. Our guess? He'll be back. But will Jordan Morris or Nicolas Lodeiro?
Lodeiro, who was dealing with a calf injury last night, may want to go home. Morris, who is home, has hinted he wants to test himself in Europe. Both could move on in the next few months, especially with the MLS dealing with labor issues.
Whatever happens, remember this. Seattle has the best front office in the league, from ownership to support personnel. The franchise has the financial wherewithal, and the willingness to use it, to compete at the highest level every year. The Sounders won't fall far and, no matter what, will bounce back quickly.
• My older sister Linda is my rock. Always has been. Which makes me a bit possessive concerning her feelings. When she hurts, I hurt. And, being that she bleeds Bruin baby blue, I'm hurting for her this morning.
It's one thing to lose a football game. It's one thing to lose a football game you led late. Heck, it's one thing to lose a football game you had led late in the final seconds. But it's quite another to lose a football game you had led late in the final seconds to your arch, archrival.
And then have them prance all around your home field.
That's what happened last night in Pasadena. But there were some silver linings. Due to, you know, 2020, she wasn't sitting in her Rose Bowl seats. She didn't have to walk to her car listening to 35-year-old drunk men, their white sweaters tied around their neck, singing "Fight On" or "Conquest" or some such rot. She didn't have to drive home after, fighting LA traffic while listening to USC fans crow on sports talk radio.
See, it is still possible to find something good in 2020.
•••
WSU: Theo Lawson had it right when describing yesterday's cancellation: "It encapsulated college sports in 2020 as appropriately as anything else: One minute there was a football game, the next there wasn't." He has more, much more, in this story. … John Blanchette has his thoughts, not just on the game being canceled but next week as well. … Tyler Tjomsland was already in Pullman so he decided to catch the scene with his camera, resulting in this so-2020 photo gallery. … The biggest news, before the rug was pulled, of course, was Borghi was going to play. Theo has a story on that as well. … The recap is also available, a second-by-second summary of the reaction as the news broke. … What does the cancellation mean to California? The Bears may not be able to play next week either. … Around the Pac-12 and college football, the conference today will announce next weekend's matchups, though we will write them in pencil. Will Washington be able to play? Will Cal? Will there be other teams that have problems pop up? … The Huskies have no problem accepting the North title and the championship-game berth, despite finishing 3-1 with four home games and missing their top rivals. That's the way it is this season. … Stanford might have the best argument, as the Cardinal finished 4-2, though their quarterback didn't play in the opener due to a false positive and missed all the prep time before their second game. They picked up their third North division win last night on Jet Toner's late field goal in Corvallis. … Once again Oregon State came close, but the Beavers couldn't seal the deal. There are signs OSU is on the way up, however. … The best game of the Pac-12 season was played in the Rose Bowl with USC staying perfect with another come-from-behind win. No matter who the Trojans play in the conference title game Friday, their opponent will be coming off the equivalent of a bye. … UCLA is much improved. But the Bruins seem to still lack something. … Colorado lacked Nate Landman in the second half against Utah and it showed. The Pac-12's best defensive player went out with a leg injury and the Buff's defense was never the same in a 38-21 loss. … Brenden Rice had a big game for Colorado. … The Utes finish the regular season on an upswing and look forward to whomever they face next weekend. … Arizona is without a coach after the Wildcats fired Kevin Sumlin early Saturday. The administration wasted little time after Friday night's 70-7 beatdown by Arizona State. Maybe the move will appease the angry alums and boosters, though final judgment on that may have to wait until UA makes a hire. … In basketball news, Oregon led by a lot in the first half, but had to hold on to edge Washington in Seattle. … USC and Oregon will have players available soon who have been waiting to see if they could play. … Arizona defeated UTEP yesterday but Sean Miller wasn't happy.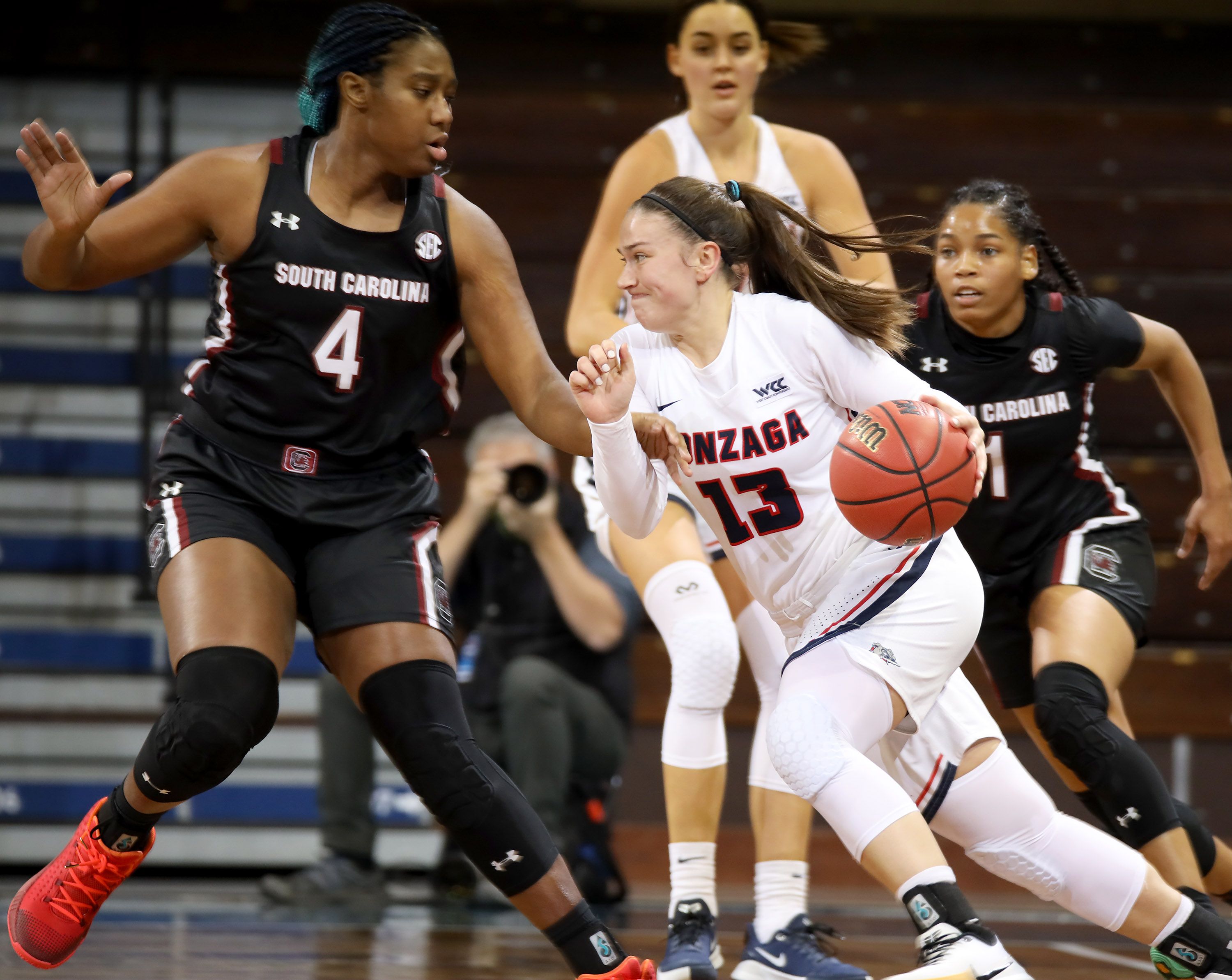 Gonzaga: The women will play their only nonconference home game today, albeit in an empty McCarthey Arena. Jim Allen has an advance of the matchup with Montana. … The Bulldogs feature a new outside shooter, one who took a circuitous route from Oregon City to Spokane. Jim has a feature on Vanderbilt-transfer Cierra Walker. … The Griz have a new coach and a new attitude. … With the NBA preseason beginning, Jim Meehan has a look at where former Gonzaga players are this season. … Elsewhere in the WCC, Loyola Marymount handed UC Santa Barbara its first loss. … BYU ran Utah out of the gym, winning 82-64. The Cougars went big to give the Utes troubles.
Idaho: The Vandals lost at Cal State Bakersfield last night. … Around the Big Sky, Montana got in the win column by defeating (checks notes) Yellowstone Christian by 60 points.
Seahawks: The winless Jets come to town, and Seattle knows better than to overlook anyone now. … Jamal Adams has a personal stake in this one.
Sounders: It was a disappointing night in Ohio for Seattle, who was never in the contest. But maybe we should have known it was coming as the Sounders were working on two fewer days of prep than the Crew. … For Columbus, the title is their second.
•••       
• Today's menu for the game against the J-e-t-s, Jets? The last time I was in New York, I ate a hot dog from a street corner vendor. I'm re-creating that experience, though hopefully without the nausea that accompanied that dog a few hours later. Yep, we're having boiled hot dogs with all the fixings – steamed buns, mustard, onions and even those little packs of chips that hang from the cart. Tums are optional. Until later …
Local journalism is essential.
Give directly to The Spokesman-Review's Northwest Passages community forums series -- which helps to offset the costs of several reporter and editor positions at the newspaper -- by using the easy options below. Gifts processed in this system are not tax deductible, but are predominately used to help meet the local financial requirements needed to receive national matching-grant funds.
Subscribe to the sports newsletter
Get the day's top sports headlines and breaking news delivered to your inbox by subscribing here.
---