Steve Harvey's infamous Miss Universe mistake, Las Vegas Strip car crash were five years ago this week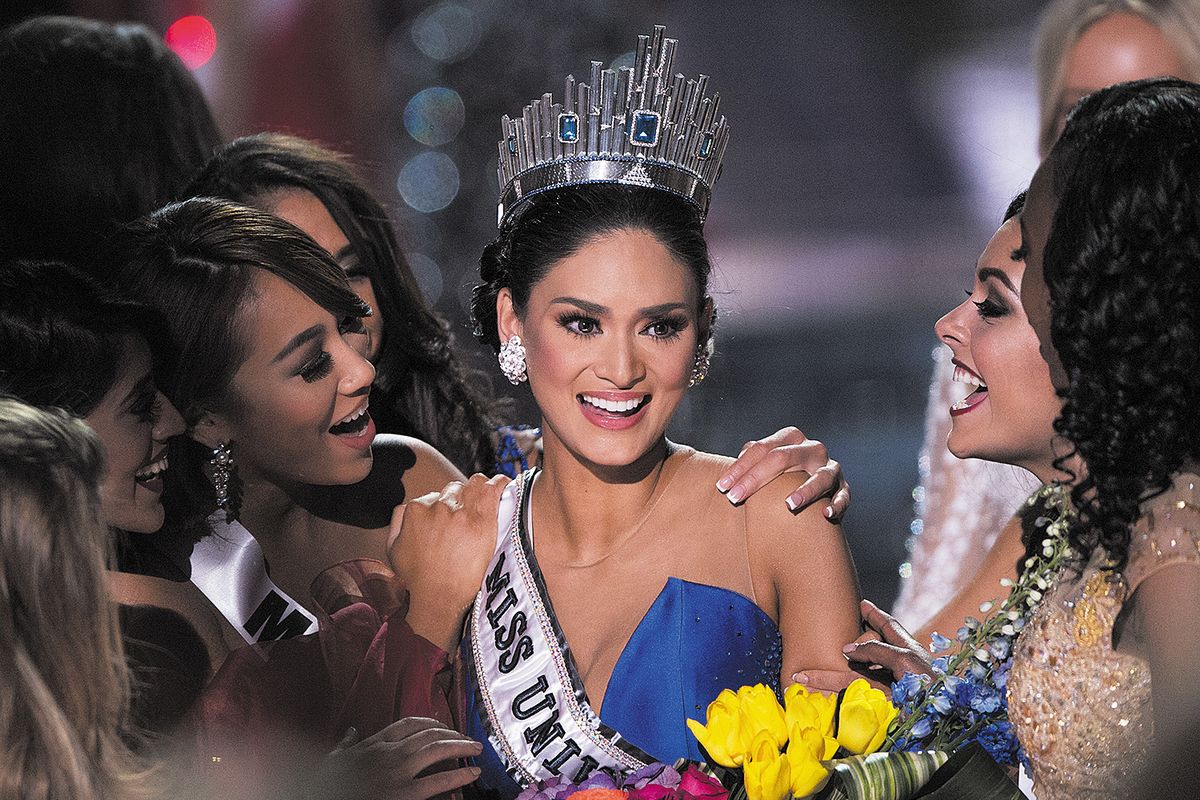 "Miss Universe 2015 is … Colombia!"
Those are five words that TV host, comedian and actor Steve Harvey would probably like to forget. On Dec. 20, 2015, Harvey, as host of the 2015 Miss Universe Pageant, announced Miss Colombia Ariadna Gutierrez as the winner and Miss Philippines Pia Wurtzbach as the first runner-up live onstage at Planet Hollywood Resort & Casino.
Unfortunately, it was the reverse, as the first-time pageant host had failed to notice on the card that Gutierrez was listed as the first-runner up, not the new Miss Universe. If you watch the crowning moment again (there are YouTube clips), the situation is awkward, to say the least, for Harvey, Wurtzbach and Gutierrez, especially after the crown is removed from the latter's head.
Meanwhile, outside on the Las Vegas Strip in front of Planet Hollywood and the adjoining Paris Las Vegas, Lakeshia N. Holloway, 24, of Oregon steered her vehicle onto the sidewalk, killing at least one pedestrian and injuring 35 others, according to a first-night story. A 3-year-old girl was in the 1996 Oldsmobile four-door sedan being driven by Holloway, but she was not injured.
Since I was already onsite as the features editor covering Miss Universe with my reporter, Robin Leach of "Lifestyles of the Rich and Famous" fame, for our employer, the Las Vegas Sun, I was asked to help cover the Strip crash after Miss Universe ended. I was happy to help, and I would later run into the Sun's editor and two reporters covering the story, as well, as a team.
Here are some things I remember about that infamous Sunday afternoon and evening five years ago, when Miss USA Olivia Jordan was the second-runner up to Wurtzbach and Gutierrez, and covering pageants in general in Las Vegas:
Something seemed off after Harvey's announcement because Wurtzbach was the clear favorite leading up to the final moments. But weirder things have happened, right? Ha.
Harvey's blunder was an honest mistake. Give him credit for owning up to it live on air, and, while he wasn't required to, he walked immediately to the media room post-pageant to address us journalists from across the U.S. and world.
He was sincere and apologized profusely, but the Latin media weren't having it. They vilified him, asking questions like, "Should you have been better trained to host Miss Universe?" and "Is your career over now?"
After Harvey's error, I started getting inundated with text messages asking me if I was OK. A few were about Miss Universe, but most of them were about "a crash at Planet Hollywood." Friends and family were concerned because early media outlets were reporting that dozens were killed, not injured.
Covering beauty pageants in the media room is not glamorous. Because it is live coverage, there is barely time to run to the bathroom during commercial breaks, but the pageant goes by quickly.
This wasn't my first time covering a pageant, so I knew the routine. As usual, we were indoors, so I didn't bring a jacket. I had a fever and sore throat (probably my yearly bout with bronchitis), but I still covered the Strip car crash outside in the chilly December air. It was in the 20s or 30s, I believe. Always listen to Mom: Wear a jacket.
In my 10 years of covering pageants – Miss America, Miss USA and Miss Universe – in Las Vegas alongside Mr. Leach, who died in Las Vegas in 2018, without a doubt the three countries who love their beauty pageants the most are the Philippines, Mexico and the United States.
I filed my crash story contributions using the free Wi-Fi in Starbucks at Planet Hollywood, then returned home to continue work on Miss Universe. I probably ordered a peppermint mocha while at Starbucks because I had earned it.
In a final and funny technical note, these two stories broke the Las Vegas Sun's internet – literally. We had a monthly allowance for the number of comments allowed, and these two stories used up that allowance in that one evening.
Harvey would return to host Miss Universe in 2019 in Atlanta, and there was yet another announcement error, but, this time around, it was not his fault. If I had been there, I would've worn a jacket.
---