A&E > Art
Public is invited to submit poetry for Chris Cook and Spokane Arts project In the Neighborhood
UPDATED: Thu., Dec. 17, 2020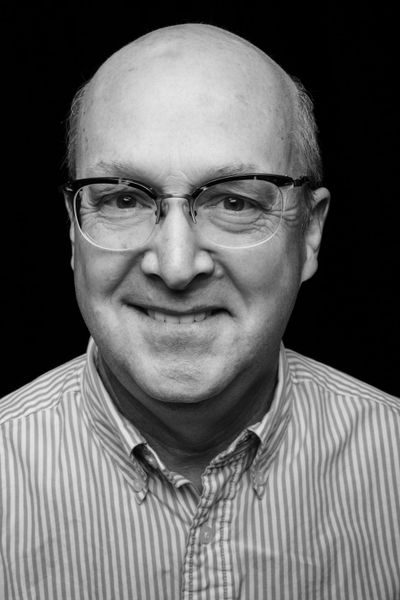 To celebrate local neighborhoods, Spokane's poet laureate Chris Cook is asking residents to go for a walk and open their eyes. Most importantly, jot down your thoughts about where you live, in verse form.
Any local resident, past or present, can take a crack at writing a poem paying tribute to a Spokane neighborhood as part of Spokane Arts' In the Neighborhood poetry project launched this month.
Submit your work at spokanearts.org by Feb. 12 to qualify. Original poems will be collected and shared online, with the potential long-term goal of including entries in a printed anthology at a later date.
"I love the thought that if enough neighborhoods are represented, then this anthology would form, through poetry, my hometown," Cook said. "That's the dream – that it would form a poetic representation of all of Spokane."
The open-submission poetry project is named after the 1983 song "In the Neighborhood" by Tom Waits. "With Tom Waits, there are always crusty characters, usually gritty streets and a deep love underneath the bottom of it all," Cook said.
As a trumpet player for the Spokane Symphony and soloist at the Cathedral of Our Lady of Lourdes, it's no surprise that Cook is attracted to Waits' poetic lyrics about place set to heart-wringing music:
And the dogs tipped the garbage pails
Over last night
And there's always construction work
Bothering you
In the neighborhood
In the neighborhood
In the neighborhood
"In the age of COVID, we are all taking lots of walks, taking time to notice things and maybe appreciating unique aspects of our neighborhoods," Cook said. "Although people living there may change over the years, a neighborhood's identity remains the same."
One of Cook's favorite poems about a local neighborhood is by former Spokane poet laureate Thom Caraway, titled "The Last Wild," about what is now Kendall Yards. An excerpt:
For years, the kids of West Central
rode bikes and caught snakes there,
the bunny hills, thirty square blocks
of detritus, gophers, and ragweed.
Now dozens of shovels scrape away
the hills, push through new roads,
a thin carpet of blacktop,
and builders pitch their wooden tents
where trains once sat, where kids
ran free, the last wilderness in town.
A Lewis and Clark High School graduate who studied at Boston's New England Conservatory of Music, Cook is fascinated by his own neighborhood of Browne's Addition. He frequently posts photos from walks with his dog Ollie in a social media series he calls "I love my neighborhood."
From rehabbed mansions and manhole covers to positive affirmation graffiti and mini arranged rock sculptures, no Browne's Addition street tableau is too low or high for Cook's smartphone lens and Facebook feed. The Gonzaga music instructor is a yo-yo champion, after all.
Cook's job has been hit hard by the pandemic. As a professional musician, his live trumpet performances won't resume until Stage 4 of businesses reopening. As a longtime local slam poet, his creativity feeds off the spontaneous reactions from live audiences.
However, like many artists, Cook has found a creative path in the virtual realm. He still co-hosts Baby Bar/Neato Burrito's Broken Mic nights every Wednesday, just online instead through Broken Mic's FB page on Zoom.
He also still hosts Auntie's Bookstore's 3-Minute Mic nights on the First Friday of every month, also on Zoom. More information on that can be found on 3-Minute Mic's FB page. As part of his Spokane poet laureate initiatives, Cook collaborates virtually with local English teachers to inspire and educate students, from elementary to high school classes, about poetry.
"I hope the kids we teach will try and submit a poem to the project," Cook said.
The idea of writing about Spokane's neighborhoods is not new, Cook said. He mentioned the poetry of Dennis Held, who wrote about Vinegar Flats, Anthony Brighton, who wrote about Browne's Addition, and former Spokane poet laureate Laura Read, whose "I Am a Town" project for Spokane Arts celebrated downtown landmarks.
"There's so much to write about in our neighborhoods, wonderful histories and a gamut of personalities worthy of immortalizing," Cook said. "This project allows me to show my pride in Spokane."
Local journalism is essential.
Give directly to The Spokesman-Review's Northwest Passages community forums series -- which helps to offset the costs of several reporter and editor positions at the newspaper -- by using the easy options below. Gifts processed in this system are not tax deductible, but are predominately used to help meet the local financial requirements needed to receive national matching-grant funds.
Subscribe to the Spokane7 email newsletter
Get the day's top entertainment headlines delivered to your inbox every morning.
---