A&E > Books
Spokane County Library District launching book clubs
Thu., Dec. 17, 2020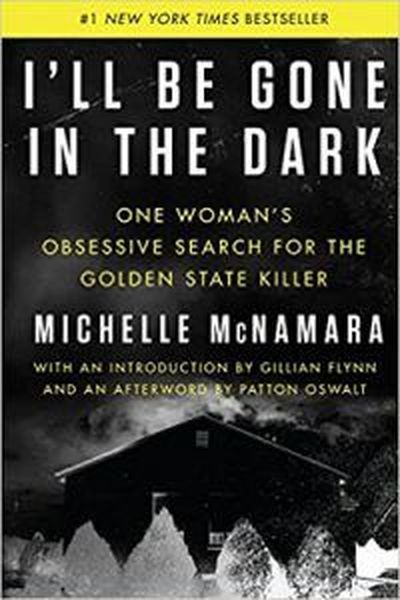 Many people enjoy book clubs, but gathering together to discuss the latest book isn't much of an option these days. In response to current pandemic restrictions, the Spokane County Library District is preparing to launch a virtual book club with an online discussion forum.
The book club is set to launch in January, and people will have two months to read the book and join an online discussion board.
"The great thing about this platform is we can have an unlimited number of participants and an unlimited number of people who can access the book," said Public Services Manager for Education and Enrichment Gwendolyn Haley. "We think of it as a book club without barriers."
The book club is open to all, and a library card isn't required to join. A free e-book of the selected book will be available to Spokane County Library District cardholders who live within the district boundaries. Those who live outside the district boundaries will need to acquire the book on their own.
"You can get your hands on the book any way you like," Haley said. "We also have print copies in our libraries."
The district partnered with PBC Guru to host the book club. "It's facilitated by staff from PBC Guru and library staff as well," Haley said.
The first book selected for the new club is "I'll be Gone in the Dark: One Woman's Obsessive Search for the Golden State Killer" by Michelle McNamara. The true crime novel is a New York Times bestseller and was the basis for a popular series on HBO.
True crime books are generally a hit with local readers, Haley said. "It's one of our really popular genres in our libraries," she said.
Once the online discussion forum opens up, people can interact as much or as little as they want to, she said. Haley said she anticipates that some people will read the ongoing discussion, but not join in, and that's just fine. "That's a valid form of participation," she said.
Individual libraries in the district would sometimes host book clubs, but the days and times that the club meets weren't convenient for everyone, Haley said. With an online book club that's open 24/7, there's no reason for anyone to pencil a meeting into their calendar. People can participate wherever and whenever they want.
"It takes away all that anxiety about the book club," she said. "There's no set monthly meeting. There's no pressure. You can try it out."
As more and more things become virtual events as the pandemic continues, this is a natural fit, Haley said. "We had honestly never thought of doing an online, virtual book club before," she said. "We thought if ever there would be a time to start it, it would be 2020."
The people who join the book club will be asked to vote to select the next book to be read. People don't have to read every book chosen for the club if they don't want to, Haley said.
The demand for an online book club seems to be there. When word got out about the district's new virtual book club, 200 people quickly signed up even though the club doesn't start until January. Haley has no idea how many more might sign up.
"People are excited," Haley said. "I was pretty pleased."
Those interested in joining the book club can visit www.scld.org/scld-online-book-club to sign up.
Local journalism is essential.
Give directly to The Spokesman-Review's Northwest Passages community forums series -- which helps to offset the costs of several reporter and editor positions at the newspaper -- by using the easy options below. Gifts processed in this system are not tax deductible, but are predominately used to help meet the local financial requirements needed to receive national matching-grant funds.
Subscribe to the Spokane7 email newsletter
Get the day's top entertainment headlines delivered to your inbox every morning.
---