News > Crime/Public Safety
Chattaroy woman jailed for child sex assault claims she was blackmailed with revenge porn by boyfriend
UPDATED: Fri., Feb. 14, 2020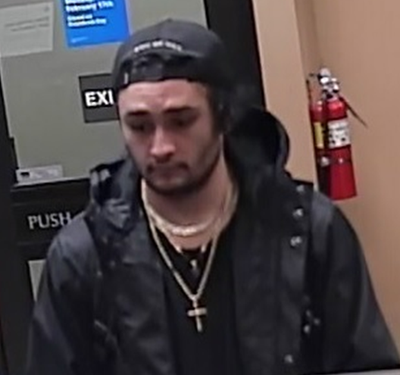 A 24-year-old Chattaroy woman suspected of molesting her 2-year-old son and filming the assault is in the Spokane County Jail and her ex-boyfriend is accused of blackmailing her.
The ex-boyfriend, Daniel Solis, 28, was arrested Thursday in Michigan on an unrelated bank robbery charge.
The woman, Audree Pederson, was arrested last week and claims she did it after her Solis blackmailed her by threatening to release sex tapes he recorded of them during their relationship.
The child pornography shows the woman crying while performing sex acts on her toddler son, according to court documents. Pederson told detectives she chose her love for her ex-boyfriend over the welfare of the child.
Her ex-boyfriend, 28-year-old Daniel Solis, is in jail awaiting trial in Kalamazoo, Michigan, on an unrelated bank robbery charge. Solis moved out of the state in December. Spokane County investigators have reached out to Kalamazoo law enforcement about interviewing Solis, according to Cpl. Mark Gregory, a Spokane County Sheriff spokesman.
The case began after a man told a Spokane County Sheriff's deputy he thought he might have been dreaming when he woke up in the middle of the night last week to a text message from a former co-worker that showed the child pornography.
But when he awoke several hours later, the video was still there, according to court documents. He then called law enforcement.
Pederson said she believes Solis cloned her phone in order to send the child pornography video to friends and former co-workers. She said he had her cellphone account password and sent her a screenshot of at least one of the messages to a friend.
One detective saw a message from "Daniel" to Pederson while seizing her phone Friday. It said, "Can u send me a video I hope ur not in jail," according to court documents.
Pederson told detectives she dated Solis for about five months until he moved to Michigan, according to court documents. She said they watched pornography together, but that Solis began showing her videos that depicted the rape of very young girls, incest and sex with animals.
Pederson said the couple stayed in contact after Solis' move and he continued to send her fetish pornography, court documents say. Pederson told investigators he eventually demanded her to send a video of herself performing sex acts with the child or he would release sexual videos of her that he possessed.
That led Pederson to film three videos during the course of one night at least two weeks ago, according to court documents.
The Kalamazoo Metro Swat Team arrested Solis at his home on Thursday afternoon after a Kalamazoo Township detective identified Solis from bank surveillance images.
Police say Solis entered the bank Wednesday afternoon and demanded money from a bank employee, according to a news release. The suspect did not display a gun during the robbery and left on foot.
The FBI was also involved in the investigation. Police found several pieces of evidence in the home, including money believed to be taken during the robbery.
Local journalism is essential.
Give directly to The Spokesman-Review's Northwest Passages community forums series -- which helps to offset the costs of several reporter and editor positions at the newspaper -- by using the easy options below. Gifts processed in this system are not tax deductible, but are predominately used to help meet the local financial requirements needed to receive national matching-grant funds.
Subscribe to the Coronavirus newsletter
Get the day's latest Coronavirus news delivered to your inbox by subscribing to our newsletter.
---