New cable company enters Spokane market, will invest $100 million in fiber network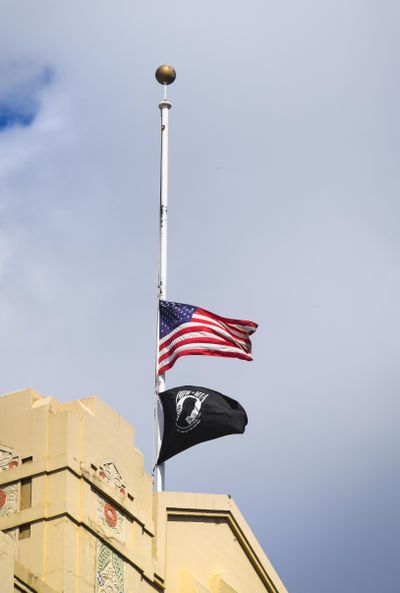 The Spokane cable market just got more competitive.
The Spokane City Council unanimously approved a 10-year franchise agreement Monday with TDS Telecommunications, a Wisconsin-based company that plans to bring high-speed internet and more than 100 channels of cable television to Spokane customers.
The approval of the new franchise agreement will result in competition for the city's only other cable television provider, Comcast. Other companies, including CenturyLink, already compete in the internet market.
City officials have expressed hope that having a second cable television provider – in addition to streaming alternatives and satellite subscriptions – will benefit local consumers.
The city continues to negotiate a new contract with Comcast, whose agreement expired in 2017.
TDS plans to invest more than $100 million to lay hundreds of miles of fiberoptic cable to form a brand-new network throughout the city. The company hopes to begin construction later this spring, although that is subject to negotiation with the city.
In preparation for launching its Spokane project, the company has advertised new job openings in sales and technical services.
The agreement with the city stipulates that TDS will provide service to at least 70% of the city's residences within five years of the start of construction.
Spokane is one piece of TDS' efforts to invest in the Pacific Northwest market. It's currently constructing a new network in Coeur d'Alene, where it has more than 5,000 pre-sale customers, according to Andrew Petersen, senior vice president of corporate affairs for TDS.
"We think from the research we've done working with folks in Spokane that there's a real high demand for competitive choices for broadband," Petersen said.
For its part, Comcast representatives have told The Spokesman-Review that it has poured $12 million into the Spokane market over the past five years, and expects that level of investment to continue.
The deal will result in revenue for the city. It required TDS to pay the city 5% of its gross revenue from its Spokane operations and a 6% utility tax. The company also agreed to direct funding to public access channels in Spokane.
In accordance with federal regulations, the franchise agreement only applies to the company's cable television offerings, although it also plans to offer customers internet service. The deal requires TDS to offer at least 120 television channels.
The company plans to offer Spokane customers entry level internet speeds of 300 Mbps for uploads and downloads. The next tier of service would hit 600 Mbps, while the premium tier would hit 1 Gbps.
"We see so much demand in usage for broadband services, particularly in the home, where customers' insatiable demand for high speed is just growing and growing," Petersen said.
---