Sports
A Grip on Sports: Yes, college hoops dominates tonight but there is also a bit of baseball news
Thu., Jan. 9, 2020 A GRIP ON SPORTS • College basketball is back in the area tonight, though there is a bit too much for one person to see it all. Such is the case on Thursday nights.
•••••••
• Both local Big Sky Conference schools are at home tonight, with Eastern Washington hosting perennial thorn-in-the-side Montana at 6 p.m. Down the road in Moscow, Idaho welcomes Montana State a half-hour later.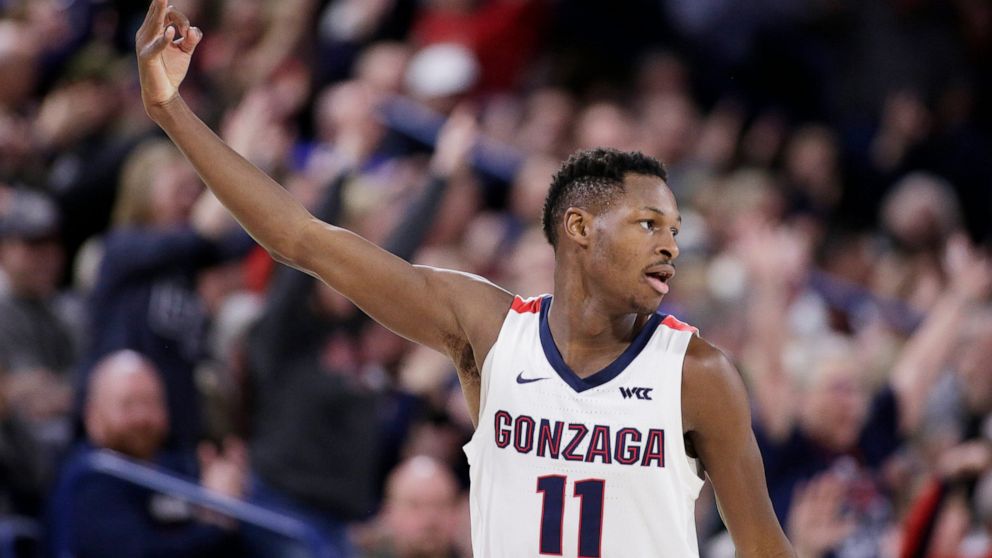 If you just want to sit at home and watch hoops, Gonzaga's game from San Diego starts at 7 on KHQ, with Washington State facing California in Berkeley at 7:30 on the Pac-12 Network.
Which means, of course, no one can see it all.
That's fine if you are a fan of one school or another. An Idaho alum probably doesn't care if Gonzaga is on the TV or not. The feeling is probably mutual.
But what if you just enjoy college basketball? If the pageantry and effort, not the name on the front of the jersey, is what attracts you? The answer, I guess, is to pick one and settle in.
Either hop on the highway and see a game in person or pop some corn and settle into the couch. It's your choice. Options abound.
Will you see a win? The chances are 50/50. Actually, that's my prediction. Gonzaga and Eastern win, Washington State and Idaho don't.
You can take it to the bank. If, of course, the bank also doubles as the poor house. You guys know how badly I do with predictions. It's why I quit betting for real more than 40 years ago.
• The Mariners Care Community Tour is one of those feel-good events that happen every year. Sure, at its bottom line, it's about drumming up interest in the M's and enticing folks to come to T-Mobile for a game or two during the season.
But the ancillary aspects of the tour are what make it worthwhile.
Usually the M's are not what you call stars, and for the most part yesterday's group fit that bill. But Marco Gonzales was also in town and around here he's a rock star. That's what happens when you play your college baseball at Gonzaga – and go on to the bigs.
Plus, the voice most of identify with the team these days, Rick Rizz, was also around, which gives us older folks someone to glom onto.
The group of Mariners visited with kids at the Warehouse, holding a clinic and signing autographs. That's cool. But they also made a stop at Sacred Heart Children's Hospital, where their presence is more than just an occasion, it can also be a pick-me-up. An important pick-me-up. The photos on the hospital's Facebook site are pretty touching.
No matter how cynical and jaded you might be, watching a ill child light up seeing the Mariner Moose or Gonzales, that's a moment that can melt a heart. And it's one we should never lose.
•••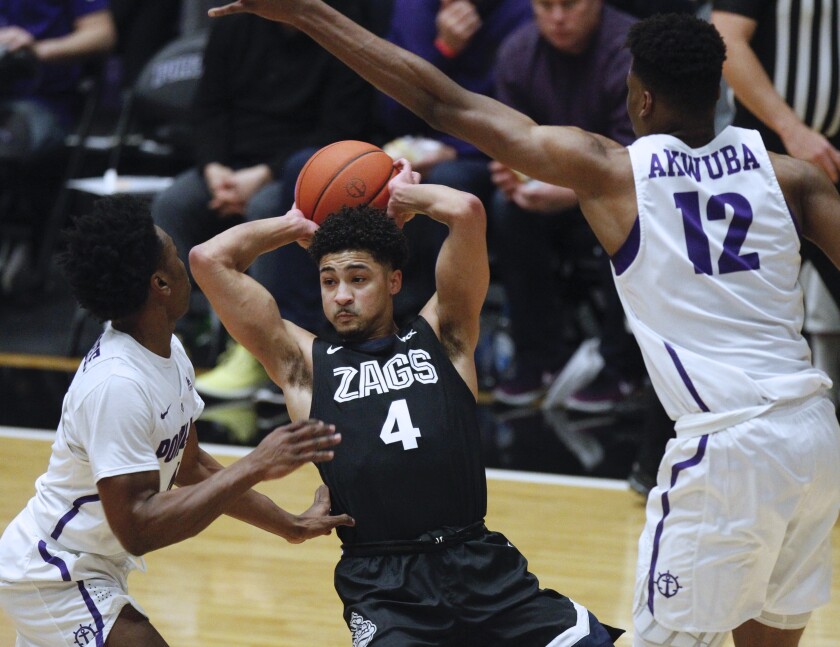 Gonzaga: The top-ranked Zags will take their long – 33 games – WCC road winning streak into the Jenny Craig Pavilion tonight. They'll face a rebuilding USD team, which is the thrust of Jim Meehan's preview story. … Jim also looks at the key matchup and shares the news Filip Petrusev was added to the Wooden Award watch list. … ESPN has some questions about the Bulldogs' NCAA chances. … Larry Weir connected with Tom Hudson for the latest Press Box pod. … There is a preview of tonight's game from San Diego as well. … The 16th-ranked women host WCC-leading Saint Mary's tonight and the Gaels always seem to give them trouble. Jim Allen has a preview of the game. … Elsewhere in the WCC, BYU is still hanging its hat on offense. Will it be enough to get past Saint Mary's?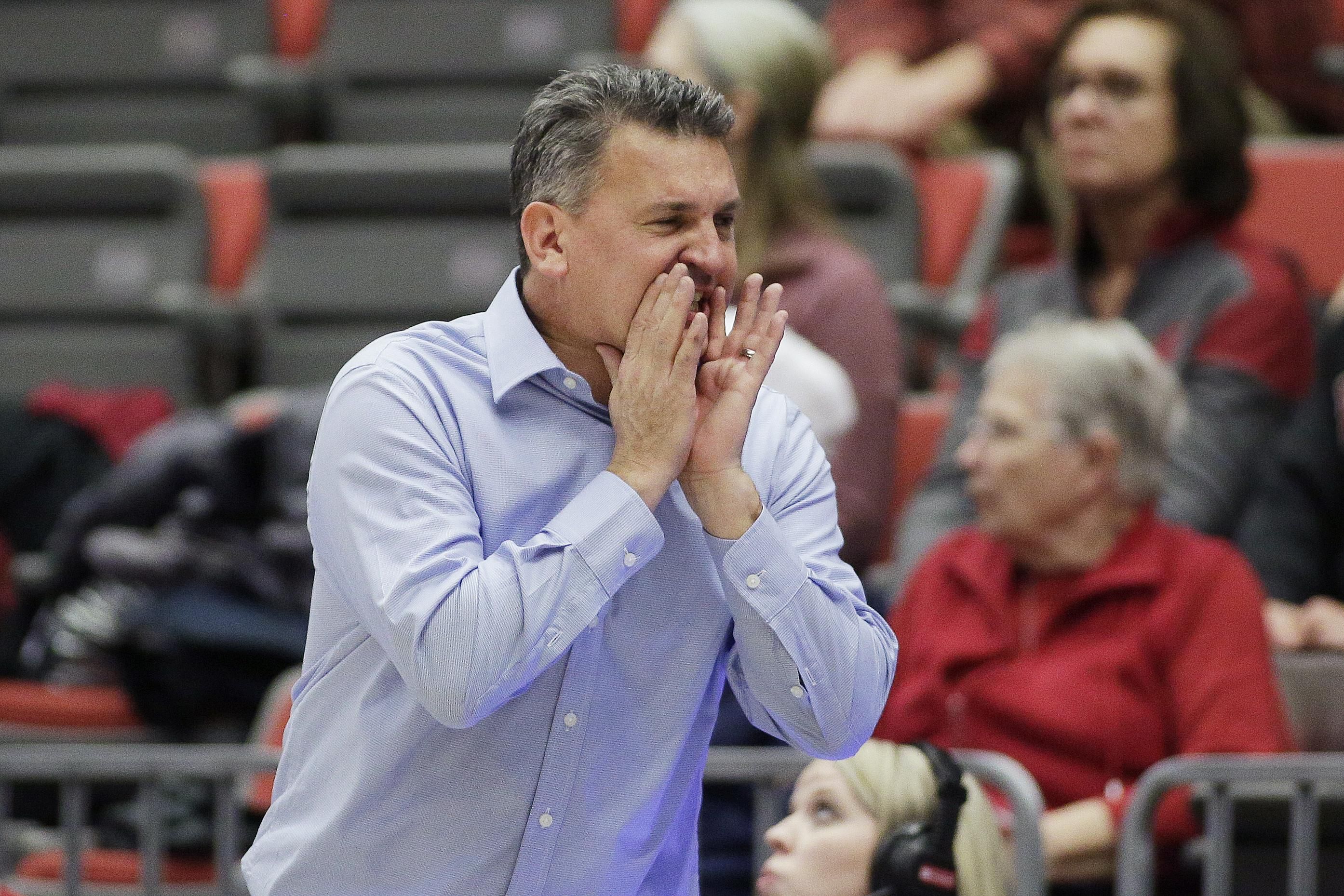 WSU: The Cougars visit California, the only Pac-12 school with a losing overall record, tonight. … Coach Kyle Smith will have a little less to spend at In-n-Out today, though the conference just reprimanded him for his comments after the USC game. The next time it will be a fine. Theo Lawson has more in this story. … Theo also shares the news that folks in the South say Mississippi State interviewed Mike Leach for its open head coaching spot. Starkville is a lot closer to Key West than Pullman. … Around the Pac-12, Washington faces off with Stanford tonight. … An Oregon player has suffered an injury. … Oregon State trapped Colorado last week. … It's going to take a while to get UCLA back in the mix. … USC would like to find another scorer. … Arizona State and Arizona will make the trek through Oregon this weekend. … In football news, Ken Goe believes in Oregon State's Jonathan Smith. … Oregon may be closer to filling its open offensive coordinator spot. … UCLA has another player in the transfer portal.
EWU: Whenever Montana and Eastern play, no matter the sport, it's a big deal. Tonight's basketball game in Cheney is no different. Ryan Collingwood has a preview. … There is also a preview from Missoula. … The women lost at Montana last night. … Elsewhere in the Big Sky, Weber State faces two teams this week with contrasting styles. … A new player is giving Northern Arizona a boost. … Idaho State plays two teams who seem to be on the way up.
CCS: The Sasquatch won a high-scoring game against visiting Yakima Valley.
Preps: Thursdays are usually packed with prep sports news and today is not an exception. Dave Nichols has a notebook to whet your appetite and there are features on Mt. Spokane gymnast Gina Twenge (by Justin Reed) and Central Valley wrestler Braxton Mikesell (by Ryan) as well. … Steve Christilaw has a look at the area's largest holiday basketball tournament, the Eagle Holiday Classic. … There was one basketball game last night featuring GSL boys.
Seahawks: The Hawks may be finally getting healthy on the offensive line. … The running game has to do more so the passing game has holes to throw in. … Tre Flowers has an attraction to flags. Or is it the other way around? … Jimmy Graham is back on the Hawks' radar.
Mariners: Jason Shoot has a story on the M's visit to town.
•••       
• You know, it may be snowy and cold around here for the next few weeks, but spring training is just around the corner. And that holds the promise of warmer days and long summer evenings listening to Rizz describe another Mariner defeat. But baseball, so that's good. Until later …
Local journalism is essential.
Give directly to The Spokesman-Review's Northwest Passages community forums series -- which helps to offset the costs of several reporter and editor positions at the newspaper -- by using the easy options below. Gifts processed in this system are not tax deductible, but are predominately used to help meet the local financial requirements needed to receive national matching-grant funds.
Subscribe to the sports newsletter
Get the day's top sports headlines and breaking news delivered to your inbox by subscribing here.
---