Sports
A Grip on Sports: It doesn't look good for the Seahawks in their matchup against Green Bay
Sun., Jan. 12, 2020 A GRIP ON SPORTS • There has already been one huge upset in this NFL playoff weekend. Can the Seattle Seahawks post another?
•••••••
• The guess here – and it's just a guess based on years of watching the Hawks play – is no. Their offensive line won't be good enough to open holes for the running game or keep Russell Wilson clean. And the defense won't be able to pressure Aaron Rodgers enough to limit the Packer offense.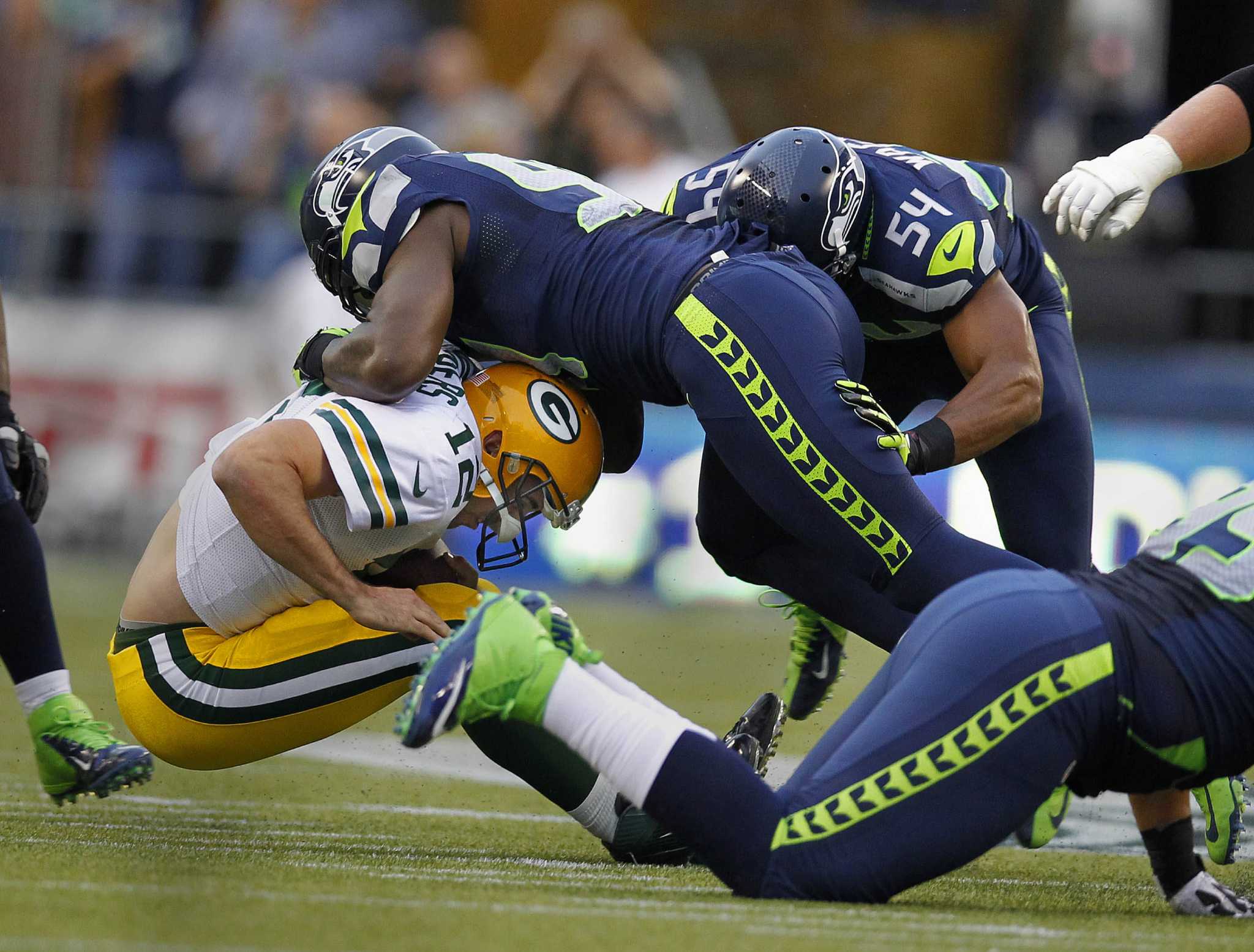 The result? A fairly easy Green Bay win.
There you have it. If you are bright, you'll make a call and put every dollar you have on the Seahawks. After all, I'm so rarely correct about such things my kids gave me a nickname. I can't repeat it here, being this is a family oriented column, but it does highlight my deficiencies in picking winners. In sporting events at least.
That being the case, I just don't know how the Seahawks can win this game. Everything is against them, from the weather to a well-rested opponent.
Though, I must concede, Tennessee Titan fans might have been saying the same things yesterday morning.
• It happens every January (or so it seems). CBS Sports ran a story yesterday examining the three college basketball programs that could be No. 1 this week: Gonzaga, Duke and Baylor.
The Zags' biggest weakness? Their schedule, of course. And it rarely gets any better. But this year it will, even though the WCC is doing a pretty good Pac-12 football impression and beating itself to death.
It happened again last night, as Santa Clara defeated Saint Mary's in Moraga, handing the Gaels, who came into WCC play on the cusp of the top 25, their second conference loss.
What's interesting this season is, besides top-ranked Gonzaga, there are five other WCC teams with 13 wins or more – already. The Zags, who always are criticized for their conference schedule, haven't played any of them yet.
In other words, their conference schedule is about to get tougher. Their next two home games? The Gael-slayers, Santa Clara (15-3), and BYU (13-5), though the Cougars probably won't have their best big man, Yoeli Childs, out with a finger injury. Then Pacific (14-5), comes in.
It's not the ACC, or even the Big East, but it's not as far off as Gonzaga has faced in the past.
•••
Gonzaga: Loyola Marymount isn't one of those WCC teams that can challenge the Zags, at least not for 40 minutes and at least not yesterday. Jim Meehan was in Los Angeles and has this game analysis and the keys to the win. … We also can pass along a photo gallery and the recap with highlights the office folk put together. … There was no TV Take, though I sort of wish there was after hearing from a couple folks who couldn't believe how unprepared the broadcast crew, including former UCLA coach Steve Lavin, seemed to be. The crowd also seemed pretty good yesterday. … I was on a previously scheduled field trip yesterday which included attending the GU women's game. The Zags pulled out a hard-fought 68-67 win over Pacific. Jim Allen has the game story and James Snook the photo gallery. … Elsewhere in the WCC, host BYU put a hurting on Portland. … San Francisco handed Pacific its first conference loss. … Pepperdine held off USD.
WSU: Before we get to basketball (and we will), Theo Lawson spent some time thinking of ancillary aspects of the Washington State football program that will change now that Mike Leach, like Elvis, has left the building. … Theo was also at the basketball game yesterday, watching Stanford take the Cougars apart again. … The women won against their rivals, Washington, in Seattle. … Around the Pac-12, Washington lost again, this time on an overtime banked-in 3-pointer at California. Mike Hopkins had some words afterward. … Ninth-ranked Oregon held off Arizona State to sweep the weekend. … Utah travels to Colorado today in what's probably a must-win game for both. … USC won the battle for Los Angeles as UCLA's defense broke down way too often for Mick Cronin's taste. … Arizona hosts Oregon State today. … On the football front, Washington completed its staff. … Oregon has some holes to fill on the offensive line and at receiver. … Hey, UCLA does have at least one player staying.
Whitworth: For the second consecutive weekend, the Pirates won back-to-back Northwest Conference games. Dan Thompson was at the win over Lewis & Clark and has this game story.
CCS: The Sasquatch pulled away from Treasure Valley last night at SFCC.
Preps: We have roundups from boys and girls basketball in the area yesterday. The social media highlight? Kobe Bryant was in Cashmere last night watching Louisville-bound Hailey Van Lith score 35 points in the win over Medical Lake. … A local youth bowler had a good weekend. That highlights our weekly local briefs.
Chiefs: Spokane traveled to Vancouver and blew out the Giants 6-3 last night.
Seahawks: The defense does have one advantage. … San Francisco won yesterday, so today's winner will travel next week.
Mariners: The M's won't have to worry about salary arbitration with anyone this season.
•••       
• Bratwurst for sure this evening for dinner. Nothing says Wisconsin more than those sausages cooked in beer and onions. Well, maybe cheese curds. But I'm not sure I can make those. We'll see. Until later …
Local journalism is essential.
Give directly to The Spokesman-Review's Northwest Passages community forums series -- which helps to offset the costs of several reporter and editor positions at the newspaper -- by using the easy options below. Gifts processed in this system are not tax deductible, but are predominately used to help meet the local financial requirements needed to receive national matching-grant funds.
Subscribe to the sports newsletter
Get the day's top sports headlines and breaking news delivered to your inbox by subscribing here.
---