Sports
A Grip on Sports: Seahawks make it interesting but the addition of hope just made the eventual loss even worse
Mon., Jan. 13, 2020 A GRIP ON SPORTS • The Seattle Seahawks' season ended in a typically disappointing way, but at least they put enough pressure on the Packers, and those adjudicating the game, to make it interesting. But fun? Nope, not really.
•••••••
• The Green Bay Packers deserve credit. They realized the Seahawks' weak links on both sides of the ball, either through roster construction or injury, and they attacked those weak links whenever they needed to make a play.
Need a completion? Make sure your best receiver is lined up opposite Tre Flowers or whomever is playing nickel. Need a stop? Double Tyler Lockett and DK Metcalf, and take your chances with Malik Turner's hands.
It worked well enough for a 28-23 win and a date in the NFC title game at San Francisco.
The Seahawks were, for about four or five weeks in the middle of the season, as good as team as there was in the NFL. Then injuries hit. Since then, they have been winning with guts, guile and Russell Wilson. It wasn't enough Sunday.
If the second-half Wilson had been a whole-game Wilson yesterday, maybe they could have overcome their deficiencies. But he wasn't for whatever reason. Again. So the comeback fell short, mainly because every key play in the final few minutes went Green Bay's way.
It made for an exciting afternoon and early evening, sure, but, ultimately, it was worse than if the Hawks had just flailed around in the second half. At least then hope wouldn't have made an appearance.
As Red told Andy in "Shawshank," "hope is a dangerous thing my friend, it can kill a man." Or, as Red added later, drive a man insane.
• Remember when the U.S. auto industry was turning out cars that were, honestly, pieces of crud? If you are too young to remember, read David Halberstam's book, "The Reckoning," and you'll understand what the rest of us were experiencing.
Anyhow, the multibillion-dollar industry took its customers for granted, made mistake after mistake, finally drove everyone away and nearly went under for good.
The parallels are easy to see with the NFL. The multibillion-dollar enterprise doesn't really care about you and I, the customers. It figures no matter how often things are screwed up, a la the Corvair or Pinto, we'll keep coming back.
It took me a while to begin buying cars made in other countries, but I finally did. And I never looked back.
After the past few weeks of watching NFL games, I'm of that mind again. The last mark, and the subsequent lack of a video overturn, was the final straw.
Now don't get me wrong. I'm 99 percent sure if the replay had moved Jimmy Graham's final catch-and-run back the full yard it should have been moved back, the Packers would still have picked up a first down on fourth and won the game by the same margin.
That's not the point. The point is the league doesn't really give a rat's tail about getting better. About getting things right.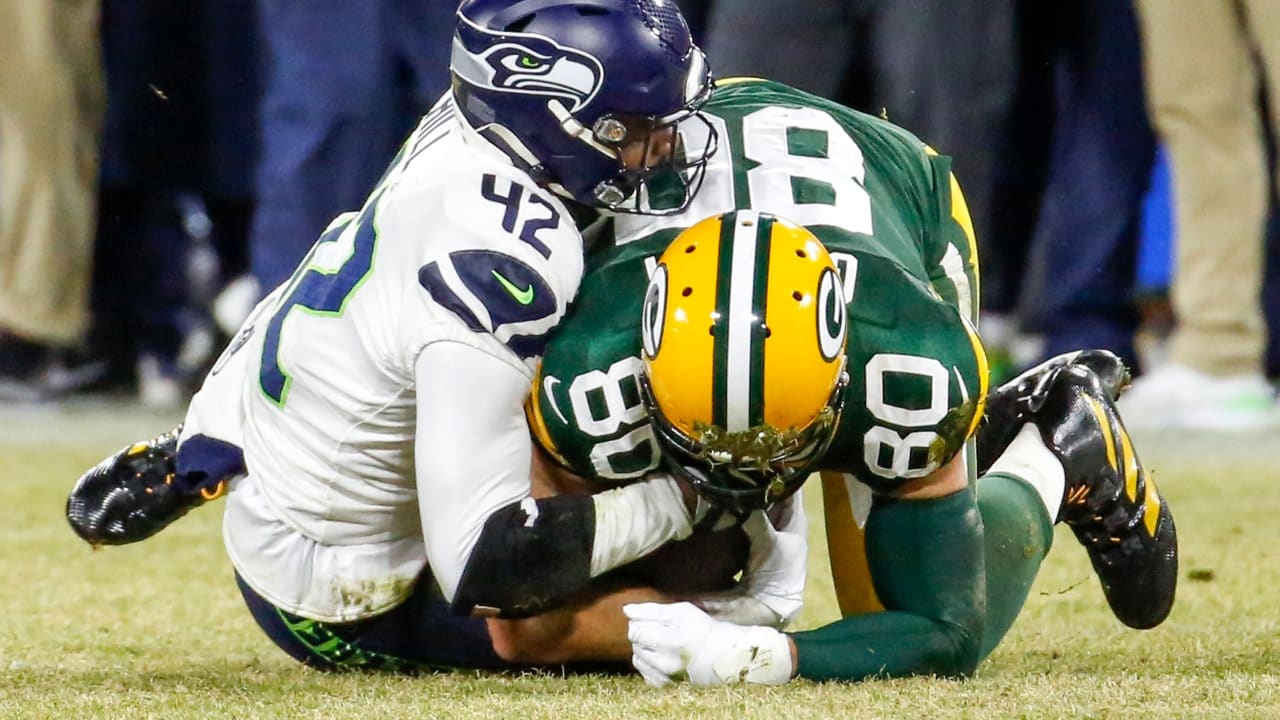 Oh, the powers that be say it does but they are lying. How do I know? Because I have two eyes. And I saw, while watching replay, the gash Graham's elbow made in the turf when it hit the ground. You know, the elbow on the arm that was carrying the ball. All the other replays, and the excuses you couldn't see the ball, were immaterial. There was clear and convincing video evidence where his elbow hit and, consequently, where the ball should have been marked.
But instead, the opinion of a person 22 yards away, with an angle that is skewed at best, is given precedence. And 107 excuses are made. Sure, that person is doing the best job they can. But sometimes they get it wrong. And no one with the NFL really cares to fix it.
They figure we're stuck. Unlike cars, there is no other product to buy. So we have only one option.
Actually there is another one. And I'm going to take it. It's time to quit buying.
• Let's hope – there's that word again – tonight's college football title game isn't decided in an NFL manner. It is in New Orleans, so there is a chance some missed pass interference penalty will make a difference – though lightning rarely strikes the same place twice.
One nice thing about Clemson and LSU playing? Those of us out West don't have a Tiger in the hunt, so we can just watch for the fun of it. It really doesn't matter who wins or loses. It's all about the game.
Maybe it will be one for the ages.
•••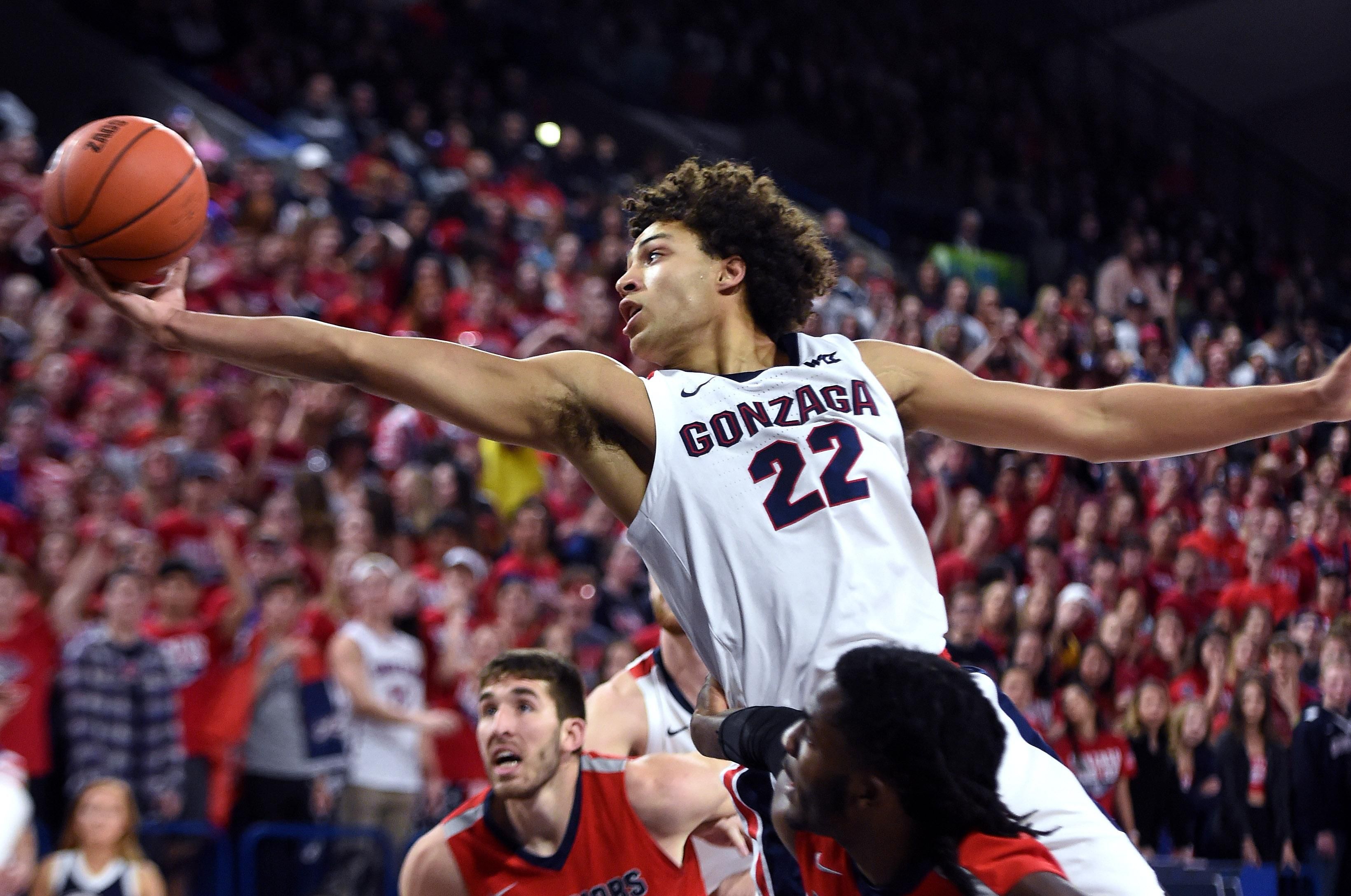 Gonzaga: The Zags are in a quandary with Anton Watson's shoulder. In his recap of Saturday's win, Jim Meehan examines their options, as the freshman's injury will keep popping up (or out) until it is surgically repaired. Will that be in the offseason or sometime soon? That's the quandary. … Jim also has a story concerning former GU big Johnathan Williams signing a new two-way contract with Washington. … Elsewhere in the WCC, how long will it be before Yoeli Childs returns to the court for BYU?
WSU: Around the Pac-12, Oregon State put everything together and blew out Arizona in Corvallis. The Wildcats lost both games on their trip to the Northwest and Sean Miller wasn't happy. … Colorado also put it all together and romped past Utah, handing the Utes a nearly 40-point loss. … In women's basketball, Oregon State was poised to ascend to the top of the polls for the first time but couldn't get past Arizona State. The Sun Devils defeated the No. 2 and No. 3 team in the nation in the same weekend. Pretty impressive. … In football news, Oregon has holes to fill in many areas. And may have more.
Preps: Former Lewis and Clark High player Justin Martin had another huge scoring night, with 74 points for Multnomah University.
Seahawks: How much do you want to read? There are stories that look at the game itself and how the Packers hung on to win. There are stories about Wilson's effort and the mistakes the Seahawks made, including the key late pass drop. And there are grades, thoughts, what-ifs and Marshawn Lynch comments. Lots of stories on Lynch's comments.
•••       
• If anything exciting happens in the AFC and NFC title games, you'll let me know, right? Until later …
Local journalism is essential.
Give directly to The Spokesman-Review's Northwest Passages community forums series -- which helps to offset the costs of several reporter and editor positions at the newspaper -- by using the easy options below. Gifts processed in this system are not tax deductible, but are predominately used to help meet the local financial requirements needed to receive national matching-grant funds.
Subscribe to the sports newsletter
Get the day's top sports headlines and breaking news delivered to your inbox by subscribing here.
---