Great Northwest Wine: Stephen Reustle continues to rock in Oregon and beyond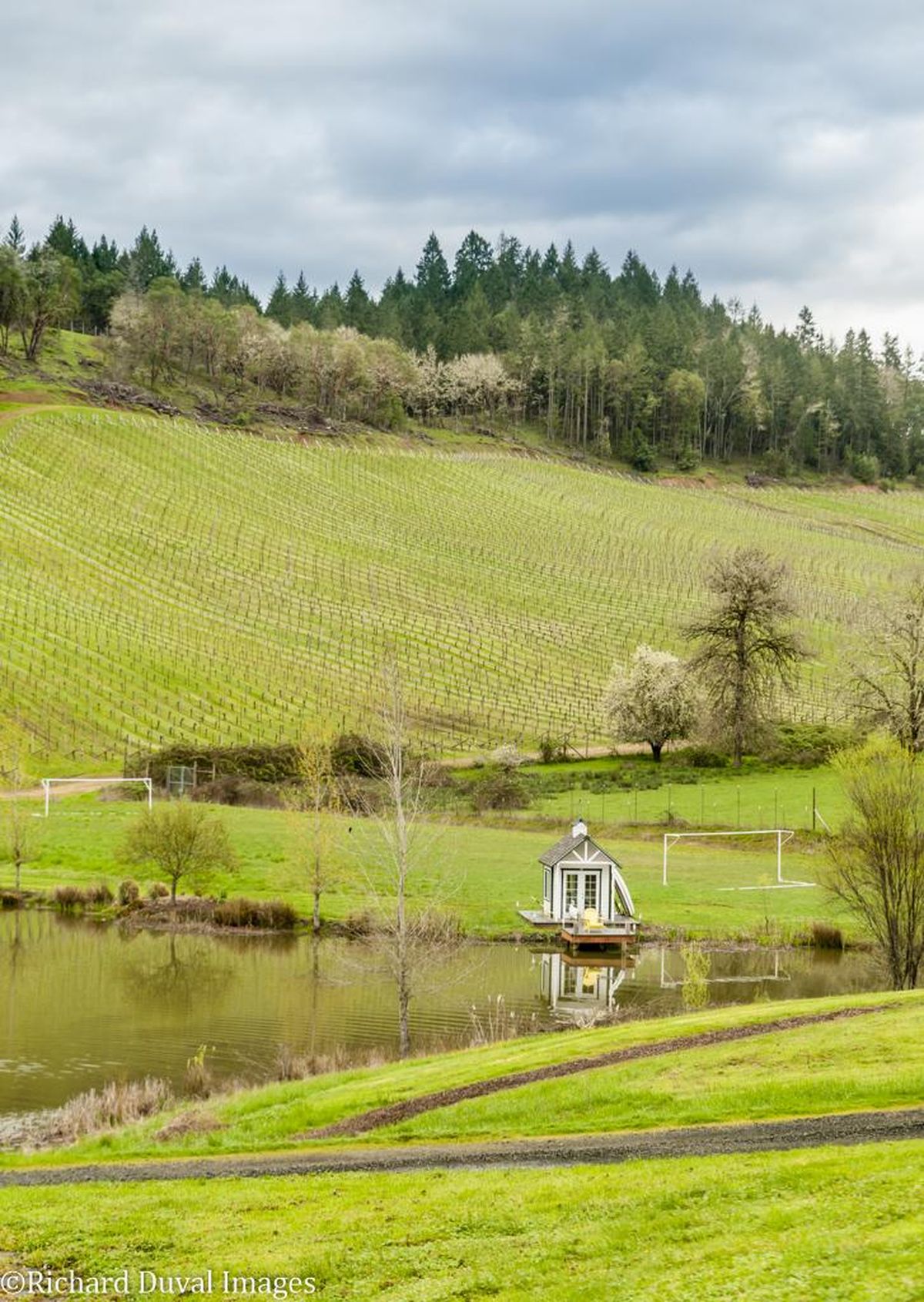 Pound-for-pound, accountant-turned-winemaker Stephen Reustle must rank among the Pacific Northwest's most talented vintners as international wine competitions continue to reward the Southern Oregon winegrower.
In October, Reustle - Prayer Rock Vineyards earned eight Platinum awards at Wine Press Northwest magazine's 20th annual judging of gold medal wines, in part due to Reustle's fascinating background and story.
While Reustle grew up on the East Coast in the home of an avid beer drinker, he did not follow in his father's footsteps. Instead, Reustle describes himself as a teetotaler while in school, and it wasn't until he graduated from Rutgers and began to climb the corporate ladder of a Big Eight accounting firm that he began to explore fine wine.
He would go on to build a successful career in marketing, and the sale of that business in 2001 allowed him to begin chasing his dream to become a winemaker. Fortunately for Northwest wine consumers, Reustle chose Oregon's Umpqua Valley over Sonoma County in California.
On his 200-acre estate in the shadow of Tyee Mountain northwest of Roseburg, Reustle grows what he makes. There are 14 grape varieties planted across his 40 acres of vines, parcels named Romancing Rock and Prayer Rock. A lifelong enchantment with motorbikes introduced Reustle to grüner veltliner, which ultimately found its way into both of his vineyards.
"I was in Austria on a motorcycle tour of the Alps in 2001 and went into an expensive restaurant," Reustle recalls. "I asked the waiter to bring out what he thought was the best example of Austrian white wine, and he brought out a grüner veltliner."
In 2005, Reustle-Prayer Rock Vineyards was recognized as the first commercial producer of grüner in the U.S., and Reustle has helped pioneer that grape as Earl Jones at Abacela has with Spanish varieties tempranillo and albariño.
The success Reustle and Jones have enjoyed with those signature grapes during the past two decades continues to prove the Umpqua Valley's remarkable versatility as a world-class growing region. (It is noteworthy that this year Abacela celebrates the 25th anniversary of its first vines.)
Reustle admits to a few missteps along the way. One of those was repeated 5,000 times when wines from his debut 2004 vintage were bottled with corks that carried the Bible verse "Drink your wine with a happy heart. God approves of this."
The problem is that piece of Scripture violated federal regulations. "You are making a therapeutic curative claim with this," Reustle was told. However, Reustle and his wife, Gloria, were granted a one-time exemption.
"We are allowed to put Ecclesiastes 9:7 on the cork," Reustle said. "Our hope is that someone opens the bottle, looks at the cork and says, 'Who would put Ecclesiastes 9:7 on a cork?' and then goes to the Bible."
In the spring of 2009, Wine Press Northwest named Reustle-Prayer Rock Vineyards as its Oregon Winery to Watch. Nearly a decade later, it received the magazine's award as the 2017 Pacific Northwest Winery of the Year.
Their success and following have allowed them to grow production to 8,000 cases, or about 96,000 bottles. Prayer Rock Vineyards stands No. 3 on the all-time Platinum list with 40. There's no reason to believe Reustle and associate winemaker Wade Smith won't add to the total in 2020.
Below are five of Reustle's top wines from the 2019 Platinum Judging. For the complete list of Platinum winners, visit winepressnw.com or pick up a copy of the Winter 2019 edition.
Reustle - Prayer Rock Vineyards 2017 Grüner Veltliner Estate Cuvée Hefeabzug, Umpqua Valley, $26: A dozen of Reustle's Platinum medals have been generated via his groundbreaking work with grüner veltliner. Hefeabzug is an Austrian term for surlie aging, and he devotes six months to the lees treatment in stainless steel, followed by a year of bottle aging.
Mineral notes at first whiff stay present through the silky palate. Granny Smith apple, white pepper, star fruit and lemon verbena notes enliven the palate, leading to a finish that keeps on delivering long after the last sip. Its versatility in food pairings is akin to a dry Riesling: nearly endless.
Reustle - Prayer Rock Vineyards 2016 Estate Cuvée Pinot Noir, Umpqua Valley, $36: This signals Reustle's fifth career Platinum for Oregon's most famous grape. The bouquet leaps out of the glass, and there's a complete mouth feel with bright purple fruit akin to boysenberry and pomegranate as this medium-bodied pinot also offers sweet spices and slate.
Reustle-Prayer Rock Vineyards 2016 Estate Winemaker's Reserve Tempranillo, Umpqua Valley, $42: As widely known as he is for other grapes, here is Reustle's third career Platinum for the Spanish red. Old World meets New World with this precisely balanced and refined red. Ruby Queen plums, blackberry, blackcurrant, earthiness and tobacco join spice accents and nicely integrated oak. And the finish simply sings.
Reustle - Prayer Rock Vineyards 2017 Winemaker's Reserve Syrah, Umpqua Valley, $42: Full-bodied and complex, this syrah is tightly wound. With aeration, layers of dark berries, black cherry and roasted meat with savory herbs begin to unwind. It's smooth as silk with a firm backbone of tannins.
Reustle - Prayer Rock Vineyards 2015 Rojo Dulce Dessert Wine, Umpqua Valley, $24: This port-style wine made with tempranillo fills every nook and cranny of the palate. Candied cherries, cacao nibs, roasted pecans, honey-drizzled figs, vanilla bean and cherry liqueur meld heavenly from first tasty sip to the lip-smacking last one.
Andy Perdue and Eric Degerman operate Great Northwest Wine. Learn more about wine at greatnorthwestwine.com.
---