News > Spokane
Faith and Values: Take Obama's advice and don't just 'cancel' those you disagree with
Mon., Jan. 20, 2020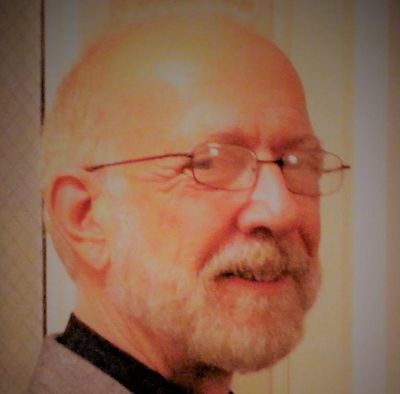 If you haven't heard of "cancel culture," I wouldn't be too surprised. I hadn't either until I happened upon some interesting articles. One was about how Barack Obama had condemned this "culture" – offering educational tips to young people who had embraced it.
What is cancel culture? In a nutshell, it's a subculture that consists of people who have eliminated other people from their lives, based on perceptions of their having behaved inappropriately. Those who perform these eliminations also encourage others to eliminate them as well, on the grounds that their offenses are irredeemable, and so no one should have to tolerate them.
None of us particularly relish the futility of arguing against someone's egregious conduct. But the problems with advocating such a full-fledged "cancelation" of another human being are ultimately more serious than those which arise from that person's unacceptable behavior in the first place.
On Oct. 29, speaking at an Obama Foundation event, the former president declared: "Among certain young people, and this is accelerated by social media, there is this sense sometimes of, 'The way of me making change is to be as judgmental as possible about other people,' and that's enough."
"That's not activism," Obama went on. "That's not bringing about change. If all you're doing is casting stones, you're probably not going to get that far."
It's interesting that Obama stresses how this phenomenon is propelled by social media. I've often been aghast at what people get away with on social media that they couldn't do in their real, non-wired lives – such as blocking someone from a group and still participating in that group. In real life, this wouldn't be possible. You'd either attend the group or not. You wouldn't be able to simply render yourself invisible to somebody you don't want to deal with.
But when it comes to cancel culture, people come close to doing just that. Those who have been "canceled" are not only blocked on social media, but in every aspect of their lives. From that moment on, there is no prospect for redemption on the part of the offenders. They are like condemned buildings, destroyed by the wrecking ball. And who has condemned them? Fallible human beings, who may later find themselves condemned as well.
What about the First Amendment? An open debate over difficult differences is a touchstone of democracy. As Obama said in a speech to college students, as early as 2015, "Anybody who comes to speak to you and you disagree with, you should have an argument with them, but you shouldn't silence them by saying you can't come because I'm too sensitive to hear what you have to say."
What is at the root of such a twisted culture? In a certain light, it can be seen as just another instance of our human urge to seek personal glory at the expense of the greater good. When someone succeeds in calling out an adversary, of course that person feels exalted. As Obama explained, "If I tweet or hashtag about how you didn't do something right or used the wrong verb, then I can sit back and feel pretty good about myself."
The idea of removing others from our sight is not something that serves humanity on the whole. It's self-serving. And it's been around for a long time. People used to be "banished" in the Middle Ages. Even today, how often do we walk past scores of homeless people on the sidewalks and act as though they don't exist?
In my view, we could all open our eyes just a little bit more and start doing the small things for others that will gradually help us rebuild a broken society.
If we don't, historically speaking, something will happen to open our eyes for us. And those events have not normally been very pretty.
Andy Pope is a freelance writer residing in Moscow, Idaho, where he is a member of Moscow First Presbyterian Church.
Local journalism is essential.
Give directly to The Spokesman-Review's Northwest Passages community forums series -- which helps to offset the costs of several reporter and editor positions at the newspaper -- by using the easy options below. Gifts processed in this system are not tax deductible, but are predominately used to help meet the local financial requirements needed to receive national matching-grant funds.
Subscribe now to get breaking news alerts in your email inbox
Get breaking news delivered to your inbox as it happens.
---