News > Spokane
Two more suspects sentenced to federal prison as part of insurance fraud scheme
UPDATED: Wed., Jan. 22, 2020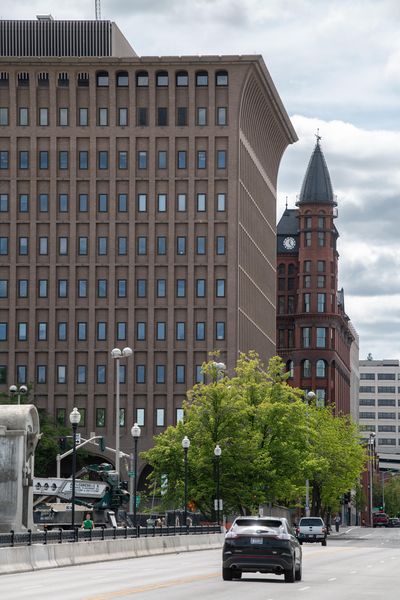 Two defendants tied to an insurance-fraud scheme that included Spokane developer Ron Wells have been sentenced to federal prison.
Teresa A. Gonzalez, 63, of Otis Orchards, and Michael A. White, 40, of Las Vegas, appeared for sentencing Tuesday before U.S. District Court Judge Thomas Rice, according to a news release from the U.S. Attorney's Office.
Rice sentenced Gonzalez to 10 months and White to 14 months in federal prison as part of a 101-count indictment against 22 defendants, including Wells. According to court records, the suspects staged a series of automobile, boating, stair-fall and pedestrian collisions that defrauded insurance companies of more than $6 million.
Investigators said Gonzalez staged a car crash in Spokane and received about $13,000 in proceeds. White was involved in four staged accidents that defrauded insurance companies out of $1,085,392 and he received about $50,000 worth of the proceeds, according to the news release.
The alleged leader of the scheme, William O. Mize, who went by 18 aliases and is the suspected ringleader of the alleged fraud, apparently fled and as of August was listed as "not present and in fugitive status."
Wells previously pleaded guilty and is scheduled to appear Feb. 5 for sentencing.
Local journalism is essential.
Give directly to The Spokesman-Review's Northwest Passages community forums series -- which helps to offset the costs of several reporter and editor positions at the newspaper -- by using the easy options below. Gifts processed in this system are not tax deductible, but are predominately used to help meet the local financial requirements needed to receive national matching-grant funds.
Subscribe to the Coronavirus newsletter
Get the day's latest Coronavirus news delivered to your inbox by subscribing to our newsletter.
---