By Phil Geib
THE CHICAGO TRIBUNE
and Chris Soprych

and Charles Apple
The Spokesman-Review
3-D printing — also called additive manufacturing — is a process in which a solid object is created by laying down successive layers of material such as plastic or polymer, among other materials.
Some new portable printers that enable a user to manufacture detailed 3-D products in their home cost about $2,000.
Don't get greedy While drawing items to print, do it in a way that it can be divided up into smaller print jobs. You can draw a complete cockpit, but you couldn't print it in a useable way, because support structures that need to be cut away.
Get some tools Order a set of metal spatulas, or palette knife for removing prints the print bed. The blades are strong and thin and the perfect size to pry up stubborn prints. A caliper for taking precise measurements is a must. It's big help for drawing parts to scale or for measuring the clearances on the printer when calibrating.
Prototype your prints Once you draw an object, make a draft print with less resolution and less infill. It will take less time and material and will give you a good idea of how your model will turn out with less waste.
Check your work It's important to check your print in the beginning, middle and end of a job. When problems crop up, it's best to cancel the job and try to solve the problem. This will cut down on time and material. Some set up web camera to monitor a print remotely.
Set up a work area 3D printers make noise and run for hours, so setting it up on the kitchen table is not a good idea. Instead, put it a room where it won't get bumped, unplugged or disturb sleeping children.
In addition to the obvious uses — prototyping, helping with design of things like buildings and cars — various types of 3D printers using various types of raw materials, can be used to make all sorts of things today.
Figurines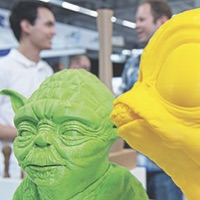 AP
Whether you're interested in science fiction movie action figures, model airplanes, accessories for your cosplaying outfit or — ahem — if you just want a model of a very cool newspaper building clock tower for your shelf — you're in luck. 3D printing is already used to make these things.
Industrial parts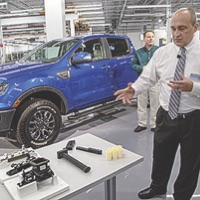 TNS
In 2014, a Swedish manufacturer began selling a car that included 3D-modeled parts. Above, you can see 3D-printed parts included in the Ford Ranger. More recently, Airbus airliners and the U.S. Air Force have begun using airplane parts made by 3D printing.
Body parts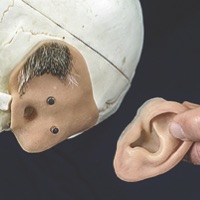 AP
3D printers have been used ot create replacement bones, prosthetic body parts — such as the ear you see above — heart valves, dental implants and hearing aids. Doctors are now exploring the possibilities of printing replacement organs and other tissues.
Apparel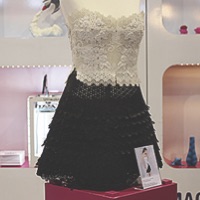 WIKIMEDIA COMMONS
Nike used 3D printing to prototype and manufacture its 2012 Vapor Laser Talon football cleat. New Balance also uses 3D printing. The technology has also been used to print eyeglasses, bikinis and dresses — the one you see above was displayed at a trade show in 2015.
Food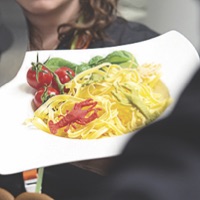 AP
One can see right away it would be fairly easy to use this technology to make chocolate and candy. But creators have used 3D printers to make crackers, pasta and pizza. NASA is looking into the possibility of creating 3D printed food in space, which would take up less spacecraft storage space.
Weapons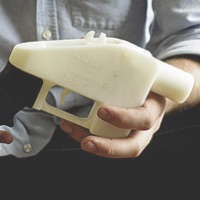 TNS
In 2013, an Austin, Texas, man posted blueprints for a 3D gun he had invented. The State Department had him take them down because the plans could be distributed outside the U.S. The Trump administration signaled in November it may soon remove that restriction.