A&E > Books
'American Dirt' book tour canceled, including Spokane stop, in wake of controversy and threats
UPDATED: Wed., Jan. 29, 2020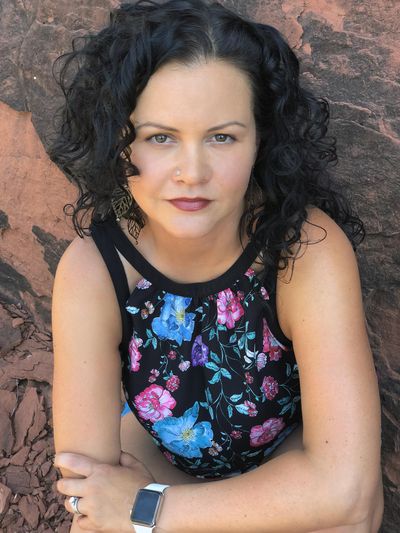 Author Jeanine Cummins, whose new novel "American Dirt" has sparked controversy over charges of cultural appropriation, and her publisher have canceled her upcoming book tour, including a March 12 appearance with the Northwest Passages Book Club, citing security concerns.
Published by Flatiron Books, "American Dirt" tells the story of a Mexican bookstore owner and her young son who, after their extended family is slaughtered by a drug cartel, flee toward the United States.
The book racked up kudos from many notable writers, including Stephen King, and was the latest pick of Oprah's Book Club. It is one of the most hyped books of 2020, earning glowing reviews from many national publications.
However, the book's critics raised many concerns, including the fact that "American Dirt," about Mexican migrants, was written by a white American. There also were concerns about its reliance on Mexican stereotypes and its unrealistic portrayal of the migration experience.
In the Los Angeles Times, reporter Esmerelda Bermudez lamented that a book hailed as "the 'Grapes of Wrath' for our times" instead is "a book of villains and victims, the two most tired tropes about immigrants in the media."
Bermudez, who immigrated to the United States from El Salvador as a child, added that she doesn't object to an "outsider" writing about her community, but that the story misrepresents the immigrant experience. She doesn't put all that on Cummins' shoulders.
"The heart of the problem is the industry – the critics, agents, publicists, book dealers who were responsible for this project. They've shown just how little they know about the immigrant experience beyond the headlines," she said. "So we are left with this flawed book as our model, these damaging depictions at a time when there's already so much demonizing of immigrants."
The manuscript for "American Dirt" was sold at auction to Flatiron Books for a $1 million advance. In a statement, Flatiron president and publisher Bob Miller said they were blindsided by the blowback.
"During the lead-up to publication, we heard praise from major authors," Miller said. "Barnes & Noble designated it their book club pick; independent bookstores made it their No. 1 choice for February; and Oprah Winfrey made it a book club selection. It is a book we continue being proud to have published. We were therefore surprised by the anger that has emerged from members of the Latinx and publishing communities."
Miller admitted the surprise itself was indicative of "deep inadequacies in how we at Flatiron Books address issues of representation, both in the books we publish and in the teams that work on them." He also addressed "serious mistakes" in marketing for the book that have come under fire most recently including claiming that the novel "defined the migrant experience," defending the author by publicly stating that her husband was an undocumented immigrant "while not specifying that he was from Ireland," and for "tastelessly" decorating a book display with barbed wire at their launch party earlier this month.
"We can now see how insensitive those and other decisions were," Miller said. "And we regret them."
When booksellers and the author started to receive "specific threats," Flatiron decided to cancel the tour. Instead, Flatiron plans to organize a series of town hall meetings during which representatives from the objecting groups will join Cummins to discuss both the book and the nebulous cultural blind spots at issue.
"Rather than run away from this conversation, we want to move towards a solution," Miller said.
Patrons who purchased tickets to the March 12 Northwest Passages event will receive a refund.
Local journalism is essential.
Give directly to The Spokesman-Review's Northwest Passages community forums series -- which helps to offset the costs of several reporter and editor positions at the newspaper -- by using the easy options below. Gifts processed in this system are not tax deductible, but are predominately used to help meet the local financial requirements needed to receive national matching-grant funds.
Subscribe to the Spokane7 email newsletter
Get the day's top entertainment headlines delivered to your inbox every morning.
---