Sports > Gonzaga basketball
Recap and highlights: No. 2 Gonzaga fends off Santa Clara after Killian Tillie suffers ankle injury
Jan. 30, 2020 Updated Thu., Jan. 30, 2020 at 11:28 p.m.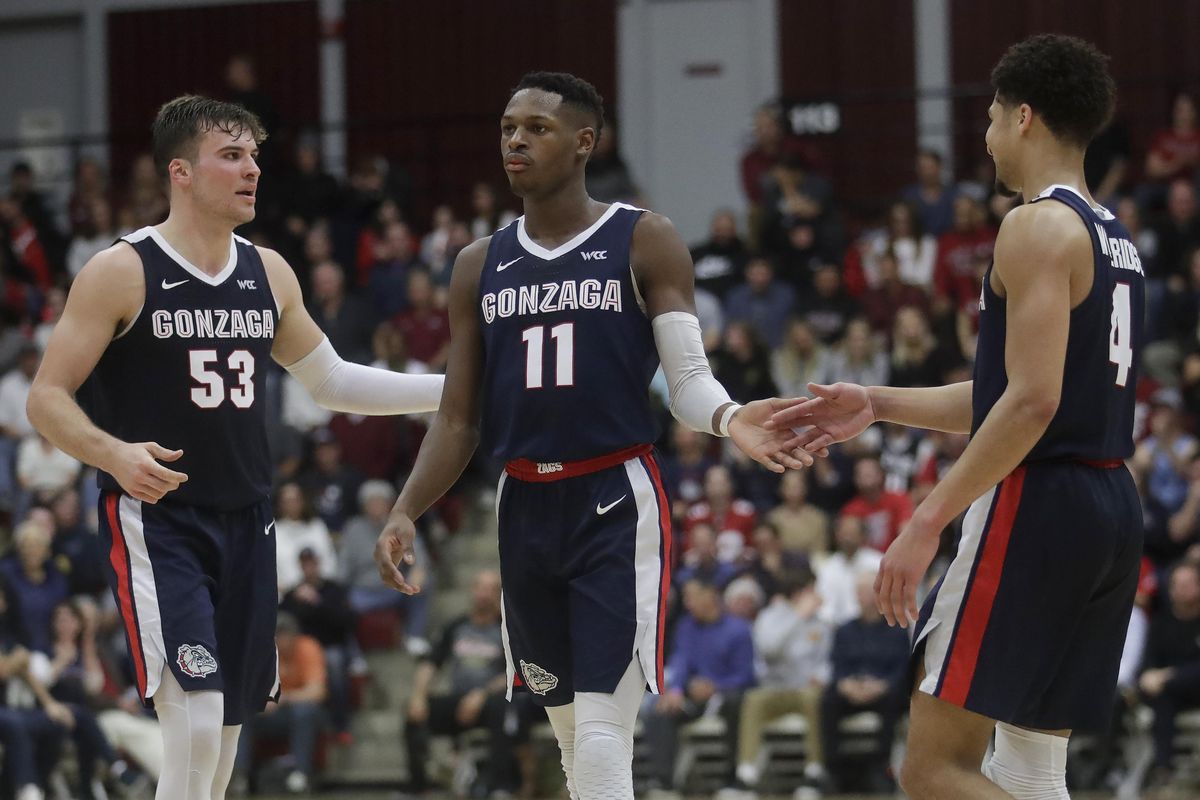 Gonzaga forward Corey Kispert, left, celebrates with Joel Ayayi and Ryan Woolridge. right, during the second half of the team's NCAA college basketball game against Santa Clara in Santa Clara, Calif., Thursday, Jan. 30, 2020. (Jeff Chiu / AP)
NEXT GAME: Saturday, Feb. 1: Gonzaga Bulldogs at San Francisco Dons, 1 p.m. PST TV: KHQ/ROOT Sports
SANTA CLARA, Calif. – Filip Petrusev scored a career-high 31 points and the No. 2 Gonzaga Bulldogs held off the Santa Clara Broncos 87-72 on Thursday night at Leavey Center.
Petrusev was dominant inside, going 14-of-18 shooting and grabbing nine rebounds in 30 minutes. The sophomore from Serbia led four Bulldogs in double figures scoring.
Ryan Woolridge added 13 points, while Admon Gilder and Drew Timme each came off the bench to chip in 11.
The Zags lost starting forward Killian Tillie for the game near the midway point of the first half. The senior challenged a shot inside, landed oddly on his left foot and had to be helped to the locker room.
DJ Mitchell paced Santa Clara with 17 points. He made his first three 3-pointers as the Broncos rallied at the end of the first half to get within one point of Gonzaga.
The Zags limped into halftime with a four-point lead, but came out of the break strong.
Petrusev scored eight points in the first four minutes of the half to balloon the Zags' lead to double digits.
Gonzaga got the lead to 15 midway through the period after Santa Clara went over 4:30 with a basket. However, quick runs of 8-2 and 6-0 would get the Broncos within seven with just over 5 minutes to play.
That's as close as Santa Clara would get though, as Petrusev scored on the next two GU possessions to get the lead back to double digits.
Gonzaga held the rebounding advantage, 43-32, over SCU and turned 12 Broncos' turnovers into 16 points.
The win extended Gonzaga's record WCC regular season win streak to 35.
Gonzaga's Corey Kispert wore a different jersey number for the game.
The junior typically wears No. 24, but gave that number up for this game in honor of Kobe Bryant.
Bryant, his 13-year-old daughter and seven others died in a helicopter crash in California on Sunday. Bryant word No. 24 for the Los Angeles Lakers.
Kispert wore No. 53 and scored nine points. He was just 2-of-12 shooting.
Stadium / YouTube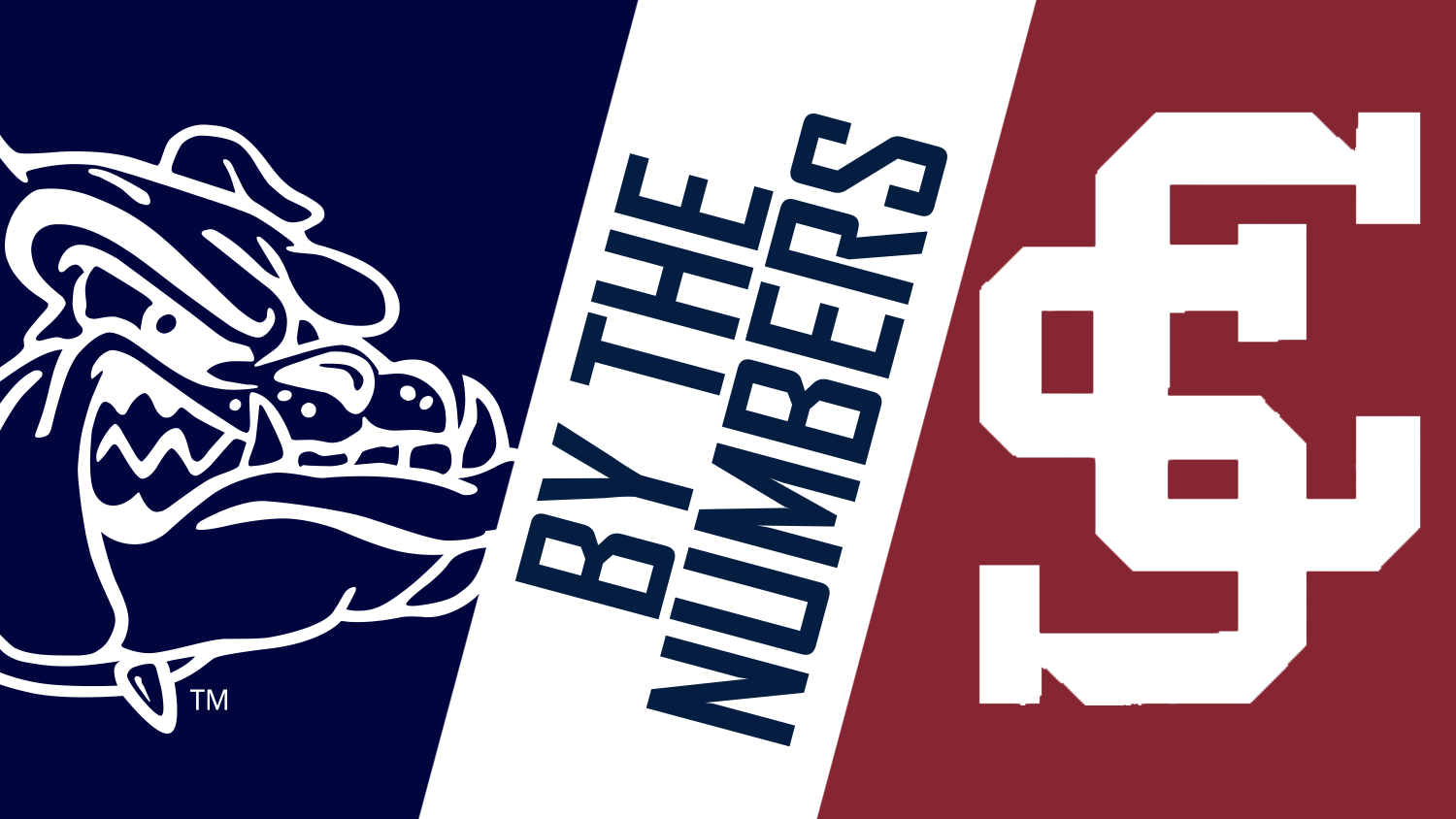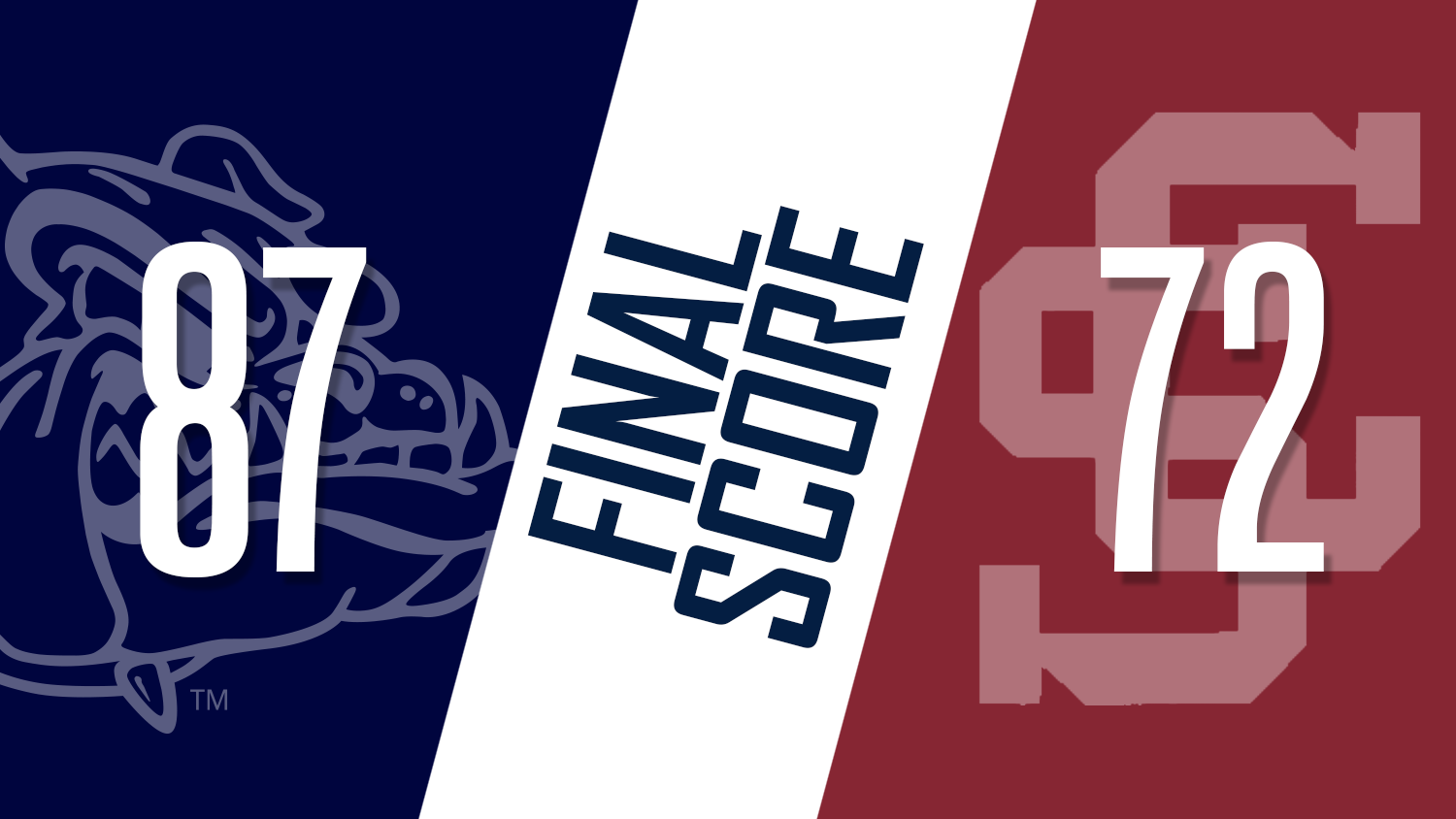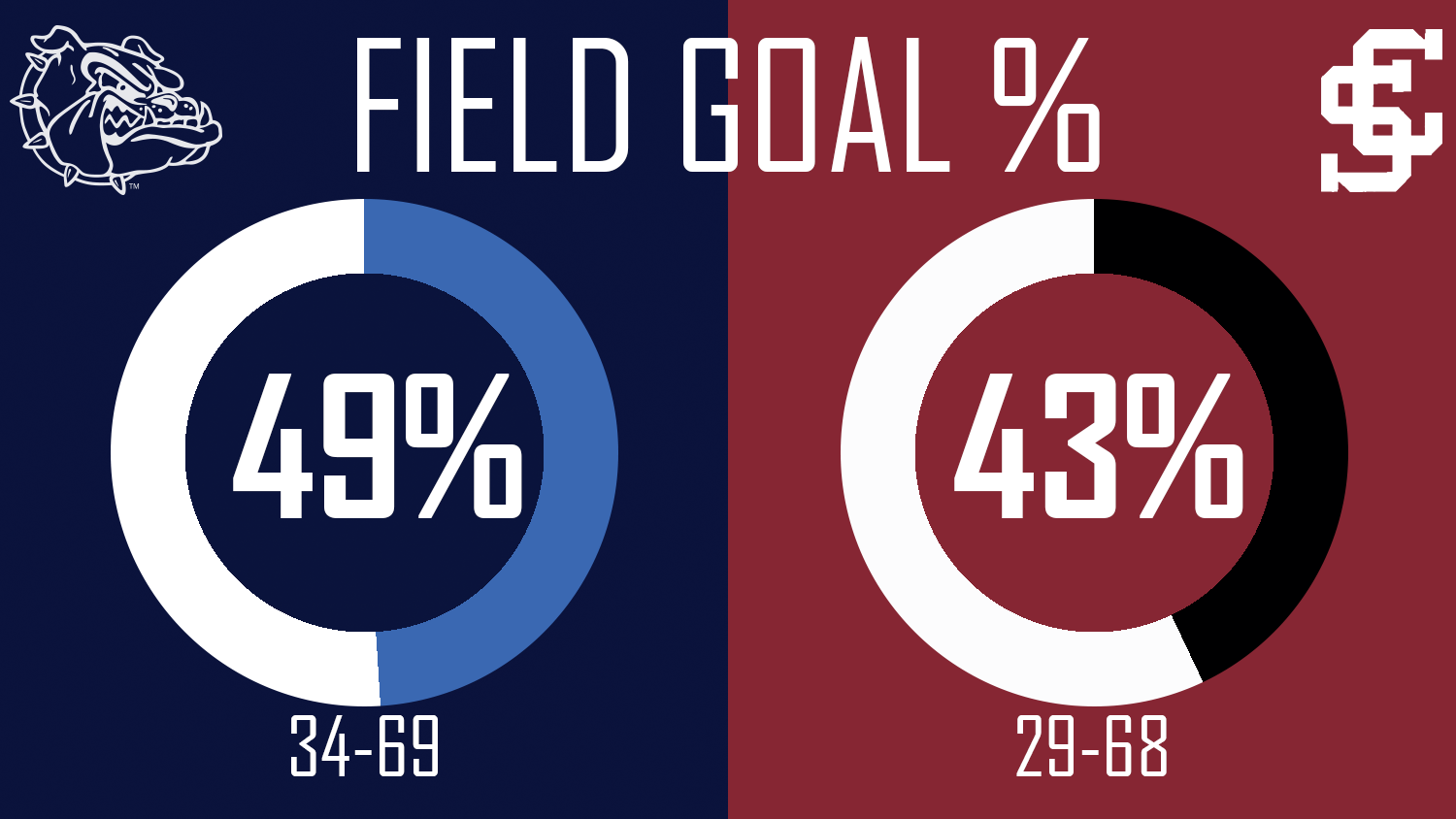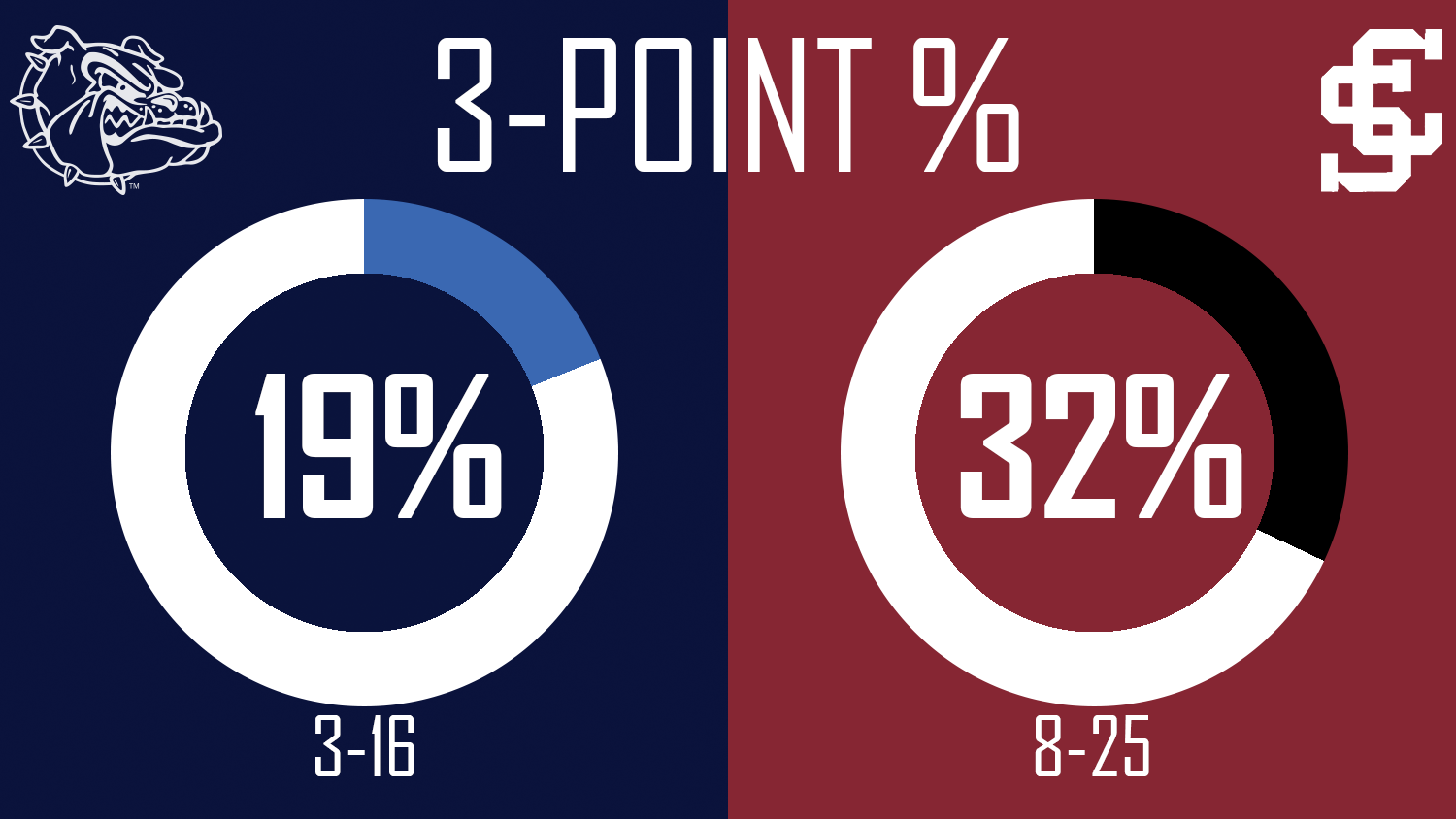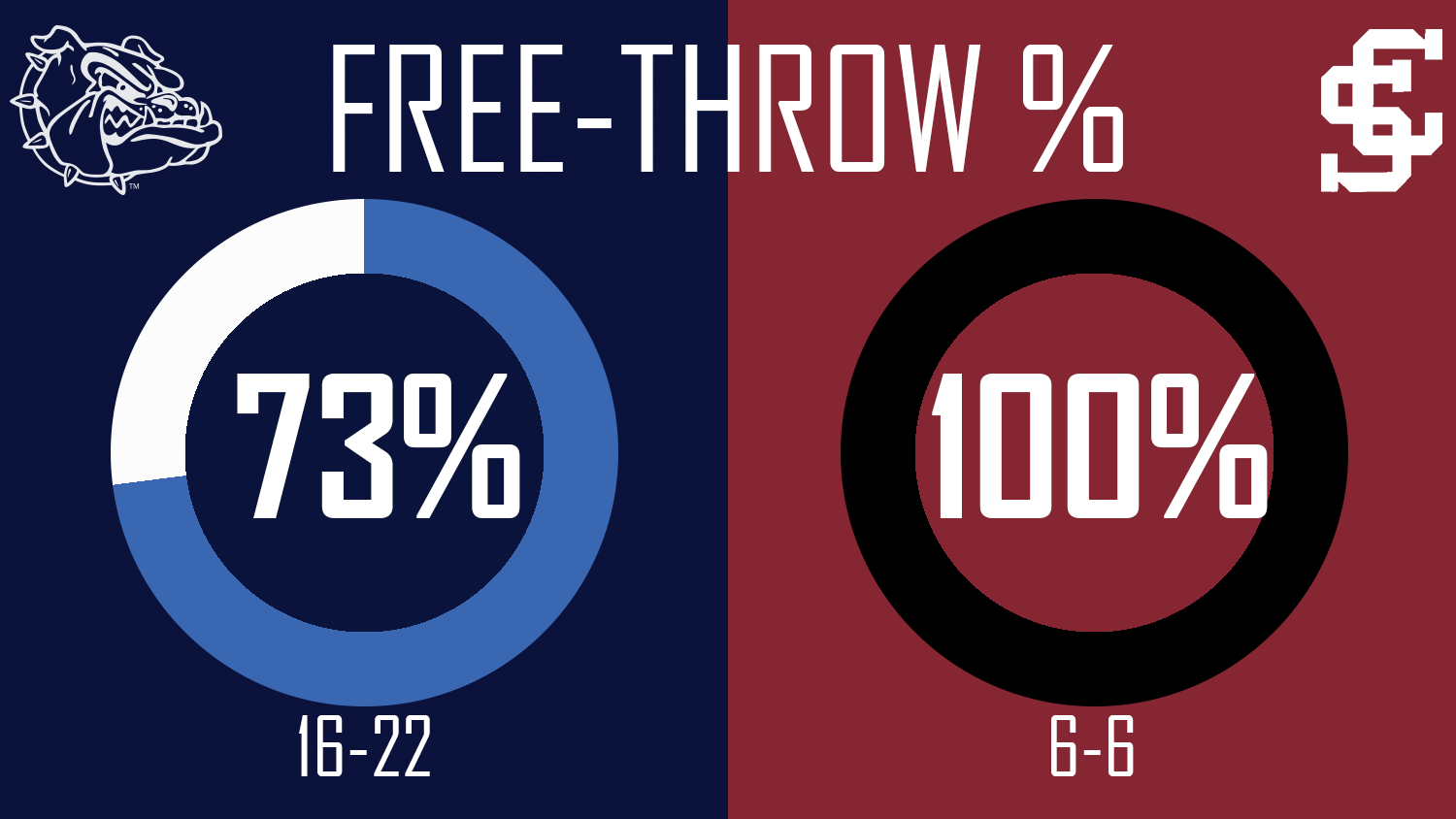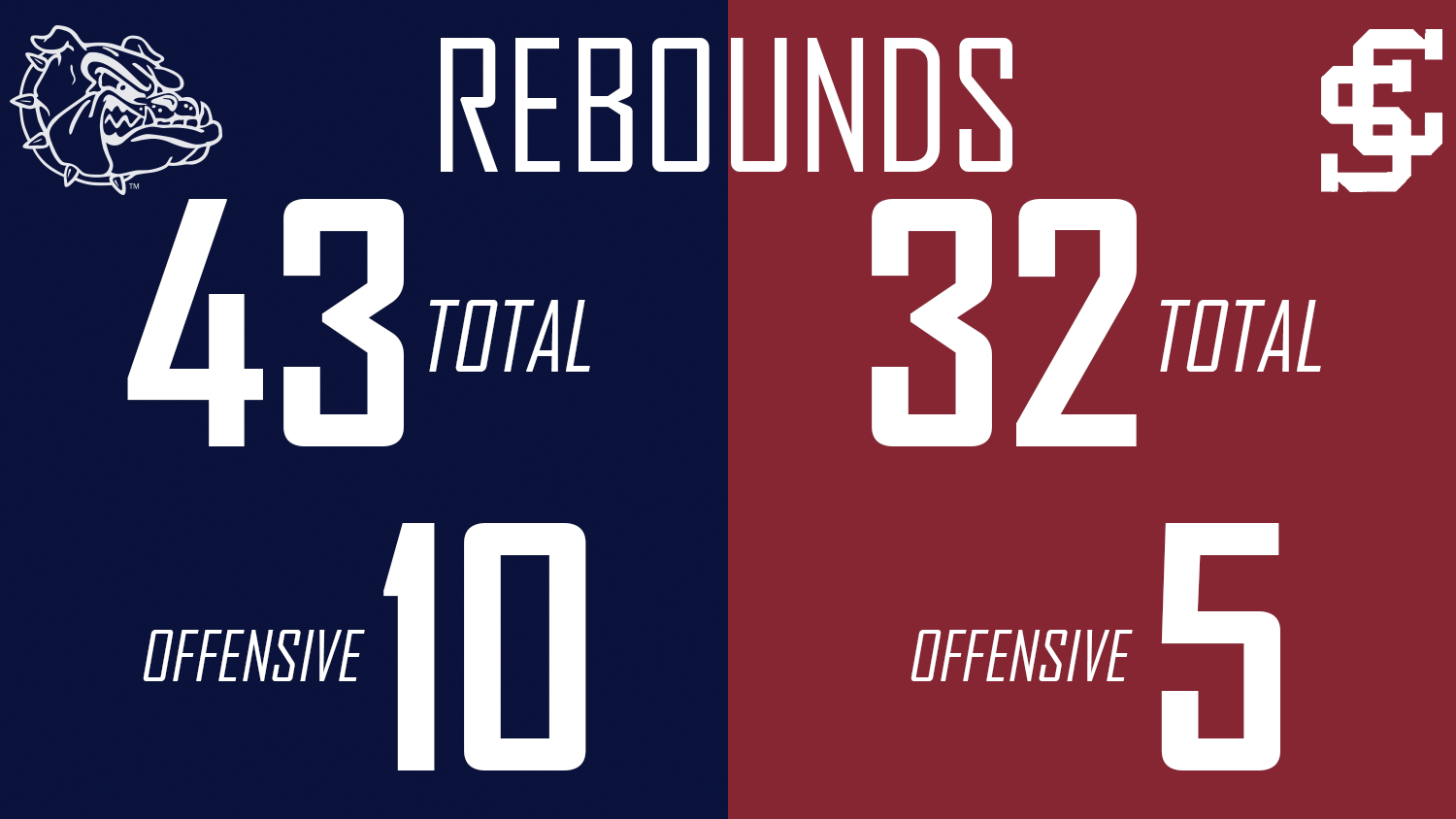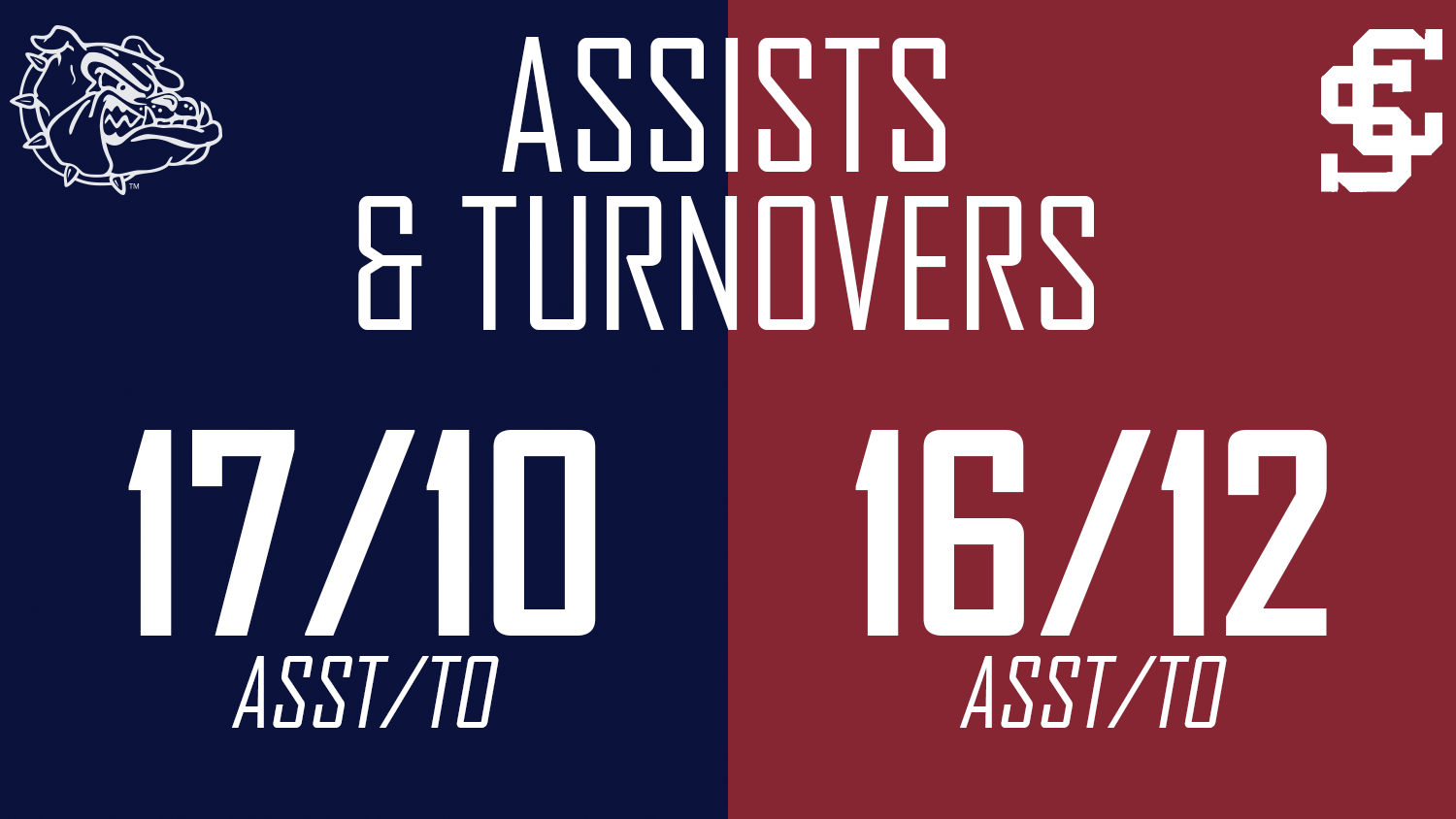 First half
14:53 – Gonzaga 9, Santa Clara 6: Corey Kispert changed his jersey number for this game and Gonzaga went right to its new No. 53 on its first play and he delivered.
The junior forward typically wears No. 24, but switched his jersey number to honor the late Kobe Bryant. After coming screen, Kispert caught the ball at the top of the key before winding his way through the lane for a left handed layup.
Filip Petrusev leads GU with four points and four rebounds.
Jaden Bediako has four points to lead Santa Clara.
11:46 – Gonzaga 17, Santa Clara 8: The Bulldogs use an 8-0 run to build their lead to 9.
Filip Petrusev is up to six points on 3-of-4 shooting for Gonzaga. Drew Timme has added four from off the bench.
7:55 – Gonzaga 24, Santa Clara 18: Bulldogs hold the lead despite losing Killian Tillie to injury.
Tillie had to leave the game after he injured his left ankle after blocking a shot. The senior forward landed hard and immediately grabbed at his left lower leg. He was helped to the locker room and it didn't appear he was able to put weight on the left leg. The Bulldogs are already thin at forward after losing freshman Anton Watson for the season to a shoulder injury.
Tahj Eaddy has eight points to lead Santa Clara, who are hanging around despite being 0 of 5 from 3-point range.
3:53 – Gonzaga 32, Santa Clara 25: Substitiute forward Drew Timme is up to eight points to lead Gonzaga, who may need to go the rest of this game without starting forward Killian Tillie.
Gonzaga is shooting 46.4% from the field, but went over 3 minutes without making a field goal. Some solid shooting at the free-throw line, 3 of 4, kept Santa Clara from cutting into the lead.
Filip Petrusev has seven points and five rebounds for GU.
Tahj Eaddy still leads SCU with eight points.
Halftime
Half – Gonzaga 40, Santa Clara 36: Filip Petrusev has 11 points, Drew Timme has eight and the injury-hit Bulldogs lead the Broncos.
Gonzaga lost Killian Tillie to an injury in the middle of the first half. GU coach Mark Few said at halftime the injury, "doesn't look good" and that his starting forward will not return tonight.
DJ Mitchell leads Santa Clara with 10 points. He is 2 of 2 from 3-point range.
Petrusev and guard Joel Ayayi each have five rebounds for Gonzaga. The Bulldogs hold a slight rebounding edge over the Broncos, 20-16.
Timme has come off the bench to shoot 4-of-5 and grab three rebounds.
The Bulldogs are shooting 45.7% from the field, but have made just 3-of-11 3-pointers. Santa Clara is 4 of 14 from deep.
Only 10 total fouls were called in the half. Gonzaga is 5 of 6 from the free throw line. Santa Clara is 2 of 2.
Tahj Eaddy has added eight points for the Broncos. Key matchup Trey Wertz has been held to five points on 2-of-4 shooting.
Second half
16:00 – Gonzaga 53, Santa Clara 43: Filip Petrusev is up to 19 points and Gonzaga has stretched the lead to 10.
The Bulldogs have gone to Petrusev often here early in the second half and the sophomore forward has delivered. He has eight points in just four minutes this half and is 8 of 10 from the floor for the game.
11:42 – Gonzaga 62, Santa Clara 52: The Bulldogs open up their largest lead of the game after Martynas Arlauskas hits a tough layup in transition.
The seldom used freshman had just checked into the game for the first time when he collected a pass from Admon Gilder and found a way to finish a right-handed layup between two defenders.
Filip Petrusev is up to 21 points and continues to lead GU.
Santa Clara's DJ Mitchell has 15 points. The forward finally missed a 3-pointer, he is 3 of 4 from 3.
5:42 – Gonzaga 73, Santa Clara 64: Filip Petrusev is up to 25 points but Gonzaga's lead is down to 9.
The Broncos have three players in double figures, lead by DJ Mitchell's 15 points. Jalen Williams is up to 12 and Jasip Vrankic has 11.
The Zags had the lead up to 15 after holding Santa Clara scoreless for over 4:30 midway through the half. However, a few sloppy possessions by Gonzaga led to some easy, transition baskets for the Broncos and a time out by GU coach Mark Few.
Gonzaga has not made a 3-pointer this half.
0:48 – Gonzaga 85, Santa Clara 72: Looks like the Zags will see this game out as Filip Petrusev checks out with 31 points in 30 minutes.
Starting 5
Kispert wearing No. 53
Gonzaga forward Corey Kispert changed his jersey number from No. 24 to No. 53 for Thursday's game at Santa Clara to honor Kobe Bryant.
Bryant, his 13-year-old daughter and seven others died in a helicopter crash in California on Sunday.
Bryant wore No. 24 for the Los Angeles Lakers from 2006-2016. No reason from Kispert was given why he chose No. 53.
Pregame
Local journalism is essential.
Give directly to The Spokesman-Review's Northwest Passages community forums series -- which helps to offset the costs of several reporter and editor positions at the newspaper -- by using the easy options below. Gifts processed in this system are not tax deductible, but are predominately used to help meet the local financial requirements needed to receive national matching-grant funds.
Follow along with the Zags
Subscribe to our Gonzaga Basketball newsletter to stay up with the latest news.
---