Indian nicknames have been a source of controversy for decades in American pro and college sports teams, including the Washington Redskins. But the truth is, the controversy over that nickname is a direct descendant of the racist history of the team's original owner.
Laundry magnate George Preston Marshall and other investors were awarded an NFL franchise in 1932, which they called the Boston Braves. A showman at heart – his first two wives were Hollywood starlets – Marshall changed the team's name to Redskins. The reason: to provide some separation between his team and baseball's Boston Braves (which would later move to Milwaukee and then Atlanta).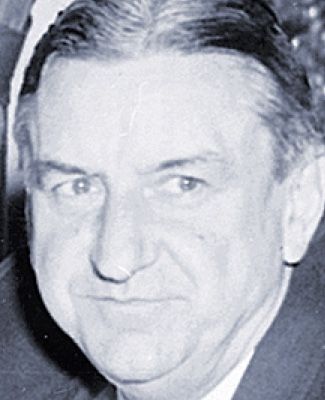 Marshall moved his team to Washington's Griffith Park in 1937 and set out to make the Redskins the official NFL team of the South. He adopted Confederate flag imagery in pregame and halftime shows. In 1959 – during the struggle for civil rights – he changed a line in the teams' fight song from "fight for old D.C." to "fight for old Dixie."
In 1961, President John F. Kennedy's secretary of the Interior, Stewart Udall, notified Marshall of "persistent allegations that your company practices discrimination in the hiring of its players." Those practices would need to change if Marshall expected to play that fall in the new, 54,000-seat city stadium, built in the District of Columbia by the U.S. government.
"I didn't know the government had the right to tell a showman how to cast the play," Marshall complained. NFL Commissioner Pete Rozelle stepped in to negotiate a settlement.
Marshall's response was to draft three black players in the 1962 NFL draft, including No. 1 pick Ernie Davis of Syracuse. Davis refused to play for Marshall, so Marshall traded Davis to Cleveland.
Even after Marshall died in 1969, he spat racism from the grave: He left his fortune to a charitable foundation, but instructed that no money be directed to "any purpose which supports or employs the principle of racial integration in any form."
The team eventually reverted to its majority stockholder, then-Lakers owner Jack Kent Cooke. Cooke's son sold the team to the current owner, Dan Snyder, in 1999. "We'll never change the name," Snyder said in 2013. "It's that simple."
But last week, FedEx – which has naming rights at the team's stadium – formally asked the Redskins to change their name. Nike removed Redskins merchandise from its online store.
Friday, the team announced it would "undergo a thorough review of the team's name." NFL Commissioner Roger Goodell added that the league is "supportive of this important step."
Other controversial mascots in professional sports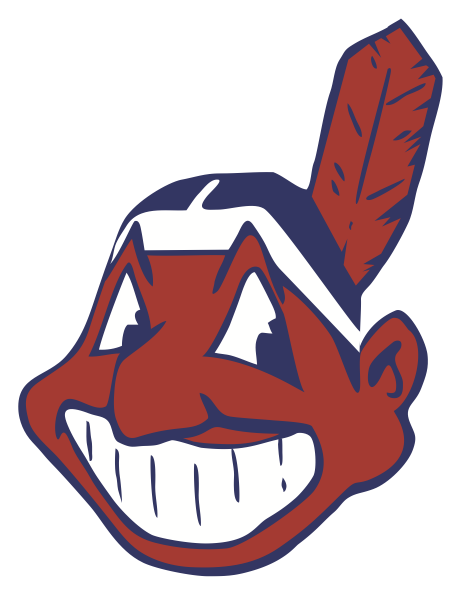 CLEVELAND INDIANS
Cleveland's Major League Baseball team has downplayed its Chief Wahoo logo in recent years and removed the logo from the sleeves of the Indians' uniforms last season. The Cleveland American Indian Movement unsuccessfully sued the team in 1972 for libel and slander and considers the logo, created in 1947, a racist caricature.
---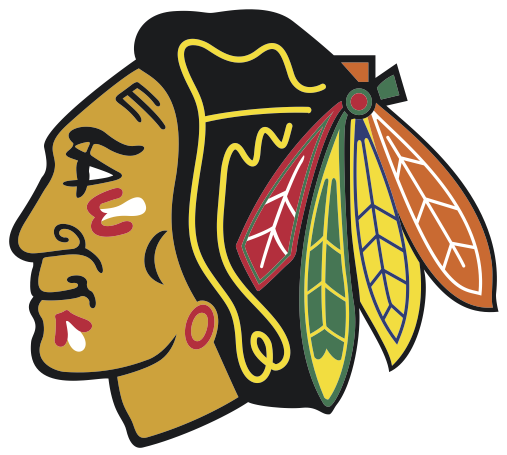 CHICAGO BLACKHAWKS
Chicago's National Hockey League franchise – actually, from 1926 to 1986, the Black Hawks – has escaped the level of criticism the Redskins and Indians have withstood. Pressure to change the name picked up after the Blackhawks' Stanley Cup championship in 2010 and is supported by the National Congress of American Indians.
---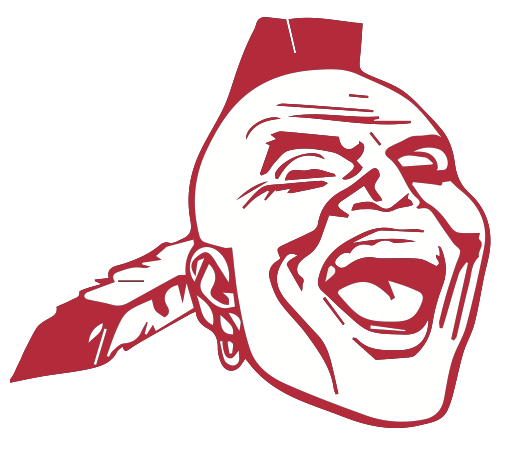 ATLANTA BRAVES
Atlanta's Major League Baseball team received backlash in 2012 when it announced it would revive the "screaming savage" logo – used between 1954 and 1989 – for its batting practice caps. The team still uses tomahawk imagery on the front of its jerseys.

---
Mascots that changed
The trend toward changing team nicknames and mascots started in the 1970s. In 2005, the National Collegiate Athletic Association cited 19 schools that were given a choice: Change their team names, mascots or imagery or be prohibited from using them in tournament play and from hosting any NCAA tournament. A few that have changed: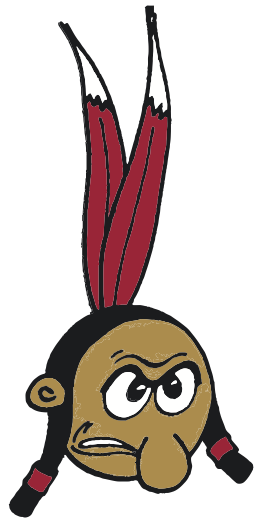 STANFORD UNIVERSITY
1972
Old: Indian
New: Cardinal
---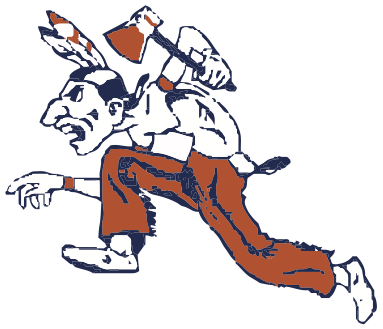 SYRACUSE UNIVERSITY
1978
Old: Saltine Warrior
1982: Orangemen
2004: Orange
---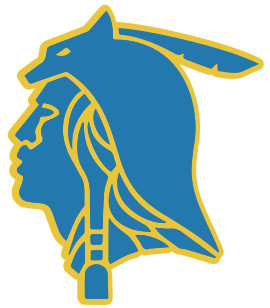 MARQUETTE UNIVERSITY
1994
Old: Warriors
New: Golden Eagles
---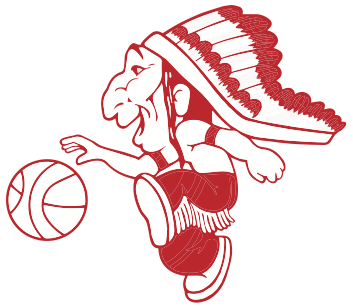 ST. JOHN'S UNIVERSITY
1994
Old: Redmen
New: Red Storm
---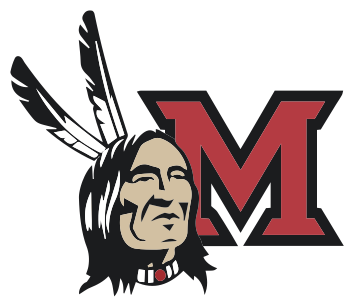 MIAMI (Ohio) UNIVERSITY
1996
Old: Redskins
New: Redhawks
---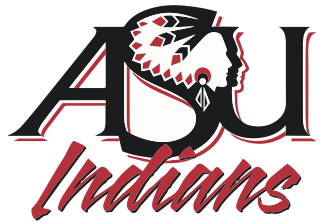 ARKANSAS STATE
2008
Old: Indians
New: Red Wolves
---
Mascots that have been exempted
The NCAA has allowed some schools to retain Native American nicknames or imagery if local tribes sign off on their use. And a couple of schools have fought the NCAA on this.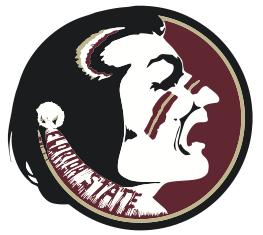 FLORIDA STATE UNIVERSITY
Seminoles
Officially sanctioned by Florida Seminole tribe
---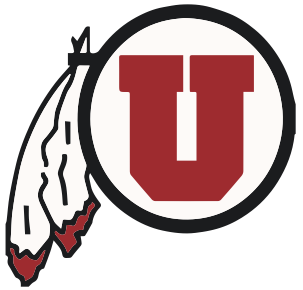 UNIVERSITY OF UTAH
Utes
Officially sanctioned by Ute tribe
---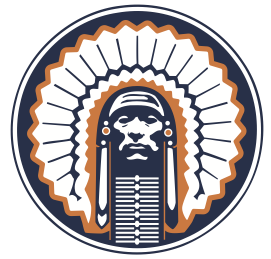 UNIVERSITY OF ILLINOIS
Illini
Still uses the name, but stopped using chief logo in 2007
---
CENTRAL MICHIGAN UNIVERSITY
Chippewas
Officially sanctioned by Saginaw Chippewa tribal nation
---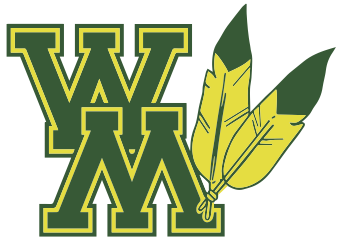 WILLIAM & MARY
Tribe
Local tribes signed off on the feathers, but NCAA forced their removal in 2006
---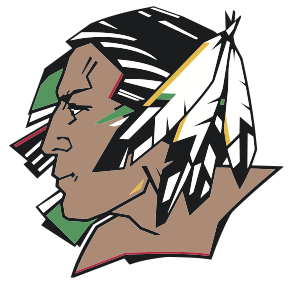 UNIVERSITY OF NORTH DAKOTA
Fighting Sioux
One of the state's Sioux tribes supported the university's use of the name, but the other did not. The NCAA ordered a change in 2009, but the state legislature passed a law in 2011 directing the school to continue using the nickname and logo. Voters decided in a June 2012 referendum to drop the nickname. A new nickname – the Fighting Hawks – was introduced in 2015.